Allergy Diagnostics Market – Set to Witness Double Digit Growth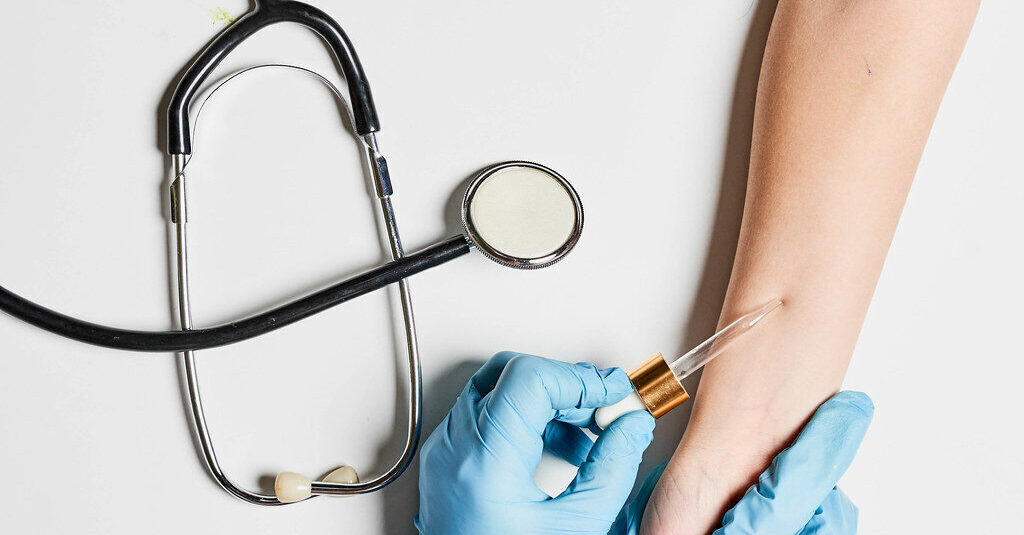 The Global Allergy Diagnostics Market valued at ~$4.9 billion (2021) is set to witness a healthy growth rate of 11% in the next 5 years. Growing cases of allergic diseases (asthma, allergic rhinitis, atopic dermatitis, and food allergy), rising environmental pollution levels, high volume consumption of processed food and beverages, advent of mHealth in allergy diagnosis & care and growing awareness about allergic diseases are some of the key factors driving the Global Allergy Diagnostics Market.
Allergies are body's reaction to a substance it considers as a harmful "invader." Substances that cause these reactions are called allergens. An individual can be allergic to a wide variety of substances including pollen, food and drug, animal dander, molds, insect venom, latex, dust mites, among others. Allergic diseases are a global health problem that affects approximately 20-30% of the population in industrialized countries. The prevalence of allergic diseases globally has continued to grow in the industrialized world for more than 50 years. Allergic diseases such as allergic asthma, allergic rhinitis, atopic dermatitis, anaphylaxis, and food and drug allergies are complex and cause a broad spectrum of symptoms ranging from mild to severe and potentially life-threatening anaphylactic reactions.
According to The Asthma and Allergy Foundation of America (AAFA), allergies are the 6th leading cause of chronic illness in the U.S. and each year more than 50 million Americans experience various types of allergies. Continuously rising cases of allergic diseases and other related medical conditions has fueled the global allergy diagnostics market.
Growing Prominence of mHealth in Allergy Diagnosis & Allergy Care
The widespread availability of technology-based interventions such as mobile health in the clinical setting has enabled patients to play an active role in their medical care. Mobile health (mHealth) utilizes mobile communication devices such as computers, tablets and smartphones to improve patient education & self-management of diseases, help in remote surveillance of patient's health, flow of data and information and disease management from first diagnosis to an optimized treatment.
Advent of patient-facing mHealth technologies (such as apps) is expected to favorably impact clinical, economic and process outcomes. Features such as medication reminders, educational content, games-based self management, symptom diaries, electronic sensors, patient self-tracking dashboards, voice recognition, wearable technology, pollen sensors, and virtual reality offered by apps not only improves patient knowledge but also improves medication adherence, asthma and allergic conditions control, quality of life and results in fewer unscheduled office visits.
mHealth offers allergists and patients a new mode of communication via the phone camera, sound recording system, motion sensors, texting, and by using diagnostic devices and diagnostic algorithms incorporated in the smartphone itself.
High Volume Consumption of Processed Food and Beverages Set to Spur the Food Allergen Testing Market
Food allergens continue to prevail as high-risk factors for the food production industry. The food allergen testing industry has garnered considerable traction globally because of high daily consumption of processed food and beverages. Allergens are a significant cause for concern in the global food processing industry. Food allergies which include abnormal reactions or hypersensitivity produced by the body's immune system are considered a major food safety challenge. The food allergen testing market is anticipated to witness considerable momentum in the coming years due to growth of the dairy, processed food and confectionary segments. Allergen detection tests are a key feature of allergen management systems in food processing plants and are executed at nearly every step of the process. These tests are carried out on work surfaces and products to detect any cross contamination or allergen presence, and to test the effectiveness of a food processing unit's cleaning measures.
"The global food allergen testing market is expected to witness significant growth in the coming years due to expansion of the dairy, processed food and confectionary segments. Food allergy related cases have risen by ~ 50% in the last decade, with an astounding 700% increase observed in hospitalizations due to anaphylaxis. Food allergies are a growing health concern, with more than 250 million people worldwide estimated to be affected.
This continuously rising prevalence of food allergies opens up an array of opportunities for the food allergen testing industry. By testing for allergens in food products, organizations can precisely mention each ingredient, and thereby allow people with specific food allergies to avoid consuming them."    -   CEO, Leading Allergy Diagnostics Product Manufacturer, United States
Key Strategic Questions Addressed
What is the market size & forecast of Allergy Diagnostics market?
What are historical, present, and forecasted market shares and growth rates of various segments and sub-segments of Allergy Diagnostics market?
What are the key trends defining the Allergy Diagnostics market?
What are the major factors impacting the Allergy Diagnostics market?
What are the opportunities prevailing in the market?
Which region has the highest share in the global market? Which region is expected to witness highest growth rate in the next 5 years?
Who are the major players operating in the Allergy Diagnostics market?
Who are the new players entering the market?
What are the key strategies adopted by players?
The study has been compiled based on the extensive primary and secondary research.
Secondary Research (Indicative List)

Primary Research
To validate research findings (market size & forecasts, market segmentation, market dynamics, competitive landscape, key industry trends, etc.), extensive primary interviews were conducted with both supply and demand side stakeholders.
Supply Side Stakeholders:
Senior Management Level: CEOs, Presidents, Vice-Presidents, Directors, Chief Technology Officers, Chief Commercial Officers
Mid-Management Level: Product Managers, Sales Managers, Brand Managers, R&D Managers, Business Development Managers, Consultants
Demand Side Stakeholders:
Stakeholders in Diagnostic Laboratories, Hospital-based Laboratories, Academic Research Institutes, and Other End Users
Breakdown of Primary Interviews

Market Size Estimation
Both 'Top-Down and Bottom-Up Approaches' were used to derive market size estimates and forecasts
Data Triangulation
Research findings derived through secondary sources & internal analysis was validated with Primary Interviews, Internal Knowledge Repository and Company's Sales Data