Bio Decontamination Market Size, Share, Growth, Trends and Analysis 2026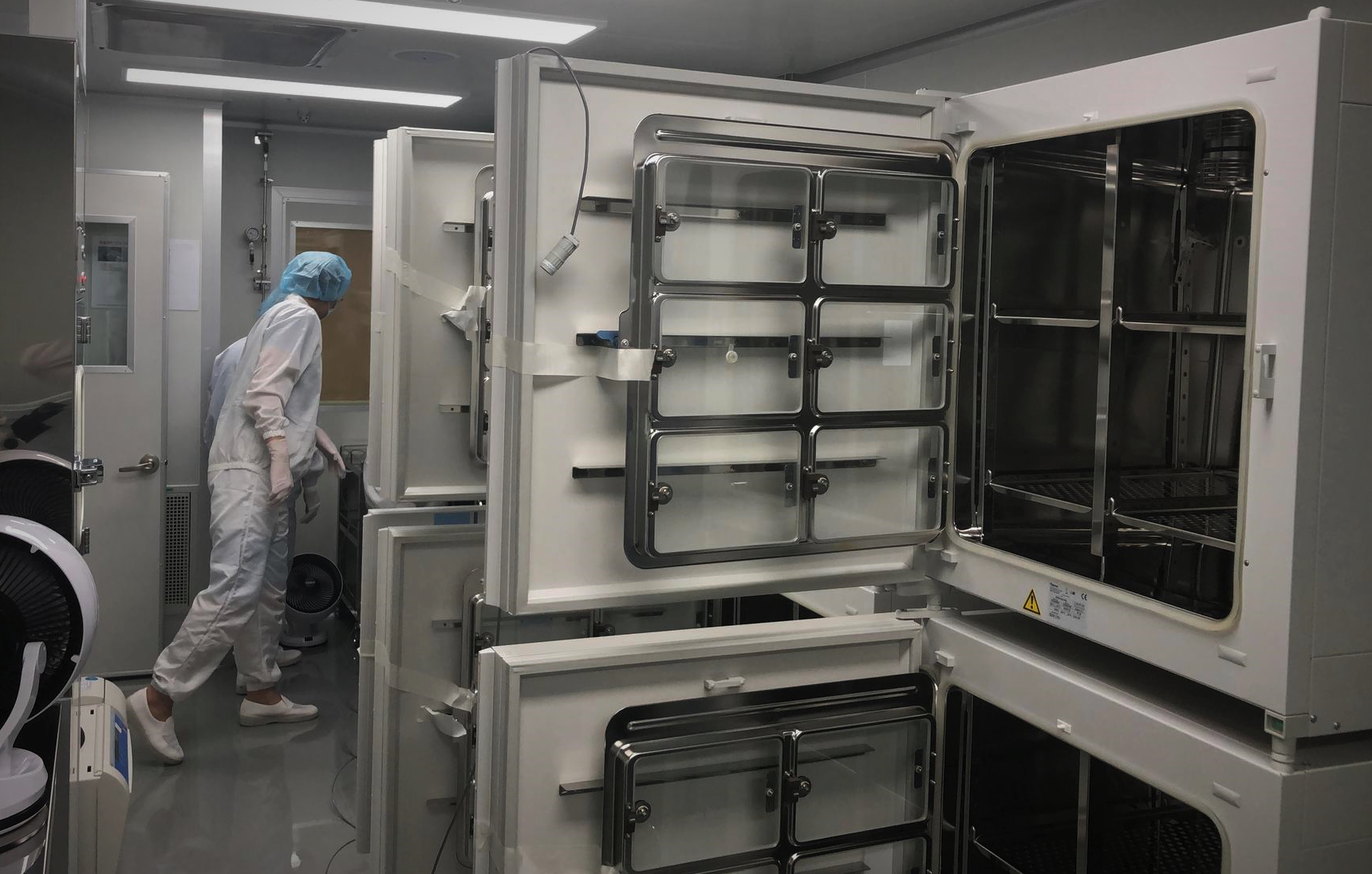 The Global Bio Decontamination Market is expected to grow at a rate of 6% by 2026. The surge in the number of surgical procedures, rising prevalence of hospital-acquired infections(HIAs), growing pharmaceuticals & biotechnology industries across the globe, increased demand for bio-decontamination for prevention of bacterial & virus infections, increased outsourcing of bio-decontamination services, and the growing implementation of stringent regulations in medical hygiene are some of the key factors driving the bio-decontamination market growth.
Bio-decontamination is defined as the removal of microbiological contamination or its reduction to an acceptable level. It is the combination of processes, including cleaning, disinfection, and/or sterilization, used to render a re-useable medical device (e.g. surgical instrument) safe for further use. All infectious materials and all contaminated equipment or apparatus should be decontaminated before being washed, stored, or discarded. There are various environments where regular bio-decontamination is required as a matter of best practice at key times which include healthcare, research institutes, pharmaceuticals & biotech facilities, and clean rooms.
Bio Decontamination Usage for Infection Prevention Drives the Bio Decontamination Market
Currently, almost every environment on earth contains bacteria and microorganisms. Most bacteria are harmless to humans while other disease-causing organisms called pathogens can be dangerous to the human body. Hospital-acquired infections (HAIs) impact the lives of one in 25 people admitted to the hospital. To eliminate and eradicate these infections cleaning, bio-decontamination, and other hygiene control measures have been implemented to prevent the potential survival and spread of microorganisms. In many laboratories, clean rooms, and sterile environments, room decontamination is considered the best process to reduce the risk of disease transmission. The bio-decontamination market is marked by the increasing launch of newer bio-decontamination products that are used for infection prevention and sanitization. For Instance,
In September 2021, STERIS announced the launch of the next generation of integrated Vaporized Hydrogen Peroxide (VHP) bio-decontamination systems. The new VHP 100i and 1000i are designed to be integrated into a facility's building automation and HVAC systems, that can run a decontamination cycle at programmed intervals or at the push of a button.
In August 2021, TOMI Environmental Solutions Inc announced the launch of its SteraPak, which uses iHP technology and offers superior and a cost-competitive alternative to electrostatic sprayers, which have been recalled due to safety issues.
"Growing usage of advanced technologies is expected to drive the market. For instance, modern technologies such as ultraviolet light to ionization products, hydrogen peroxide vapor, and room decontamination methods have been very effective in reducing bacterial contamination." -Chief Researcher, Bio Decontamination Product Manufacturer, United States
Covid-19 Impact on the Bio-Decontamination Market
The outbreak of COVID-19 caused by the SARS-CoV-2 virus is the most contagious and dangerous disease in recent history. Health care systems worldwide have been affected by the impact of the COVID-19 pandemic. However, it acted as a favorable factor for the bio-decontamination market as the demand for bio-decontamination products increased from the different industries which include hospitals & healthcare facilities, pharmaceutical & medical device manufacturing companies, and life sciences & biotechnology research organizations.
During the pandemic's peak, temporary facilities were established to treat COVID-19 patients. In most cases, high-touch surfaces (beds, handles, medical devices, and instruments) were required to be decontaminated to prevent hospital-acquired infections (HAIs). Also, bio-decontamination services were used to convert the Covid-19 ward back to normal wards which in turn significantly increased the demand for bio-decontamination products in the market.
North America: The Largest Bio Decontamination Market
North America is the largest bio-decontamination market, followed by Europe and APAC. The large share of North America can be attributed to the rising number of surgeries, stringent regulations & guidelines imposed by the government, the rising prevalence of hospital-acquired infections, and the presence of key players in the region. APAC is expected to witness strong growth in the coming years, due to the growing prevalence of hospital-acquired infections, increasing awareness regarding the importance of personal hygiene and cleanliness, and a growing number of pharmaceutical & medical device companies in this region.
Competitive Landscape Analysis: Bio Decontamination Market
Some of the key players operating in the global bio decontamination market are Cherwell Laboratories, Fedegari Autoclavi S.p.A., JCE Biotechnology, Steris Plc, Howorth Air Technology Limited, Bioquell (Ecolab), TOMI Environmental Solutions Inc., ClorDiSys Solutions Inc., Noxilizer, Solidfog Technologies SPRL, Zhejiang Tailin Bioengineering Co. Ltd., Vaisala, Scanbur A/S, Amira S.r.l., Tecomak, DIOP GmbH, and A.M. Instruments S.r.l, among others.
Companies Adopting Organic & Inorganic Growth Strategies to Increase their Market Share in Bio Decontamination Market
Players operating in the bio decontamination market are adopting organic and inorganic growth strategies such as collaborations, acquisitions, and new product launches to garner market share. For instance,
In May 2022,  Bio-decontamination startup Delox secured $751,000 of funding through a seed capital round led by Finnish corporate VC Kiilto Ventures. This funding will finance the required steps to initiate product commercialization and bring the total capital raised by Delox since inception to over $1.3 million.
In September 2021, Steris announced that they have entered into a strategic partnership with H+E Pharma to design, install, and maintain an end-to-end turnkey clean utility water system for life science pharmaceutical and biotechnology applications in the European market.
The bio-decontamination market is a growing market that is expected to gain further momentum in the coming years due to technological advancements, stringent government regulations, new product launches, rising awareness of sanitization and hygiene due to the spread of COVID-19, and aggressive organic and inorganic growth strategies followed by the market players.
Key Strategic Questions Addressed
What is the market size & forecast for the Bio-Decontamination Market?
What are the historical, present, and forecasted market shares and growth rates of various segments and sub-segments of the Bio-Decontamination Market?
How has Covid-19 impacted the Bio-Decontamination Market?
What are the major growth drivers, restraints/challenges impacting the market?
What are the opportunities prevailing in the bio decontamination market?
What is the investment landscape of bio decontamination market?
Which region has the highest share in the global market? Which region is expected to witness the highest growth rate in the next 5 years?
Who are the major players operating in the market? What is the competitive positioning of key players?
Who are the new players entering the bio decontamination market?
What are the key strategies adopted by players operating in bio decontamination market?
The study has been compiled based on the extensive primary and secondary research.
Secondary Research (Indicative List)

Primary Research
To validate research findings (market size & forecasts, market segmentation, market dynamics, competitive landscape, key industry trends, etc.), extensive primary interviews were conducted with both supply and demand side stakeholders.
Supply Side Stakeholders:
Senior Management Level: CEOs, Presidents, Vice-Presidents, Directors, Chief Technology Officers, Chief Commercial Officers
Mid-Management Level: Product Managers, Sales Managers, Brand Managers, R&D Managers, Business Development Managers, Consultants
Demand Side Stakeholders:
Stakeholders in Hospitals & Healthcare Facilities, Pharmaceutical & Medical Device Manufacturing Companies, and Life Sciences & Biotechnology Research Organizations, and Other End Users.
Breakdown of Primary Interviews

Market Size Estimation
Both 'Top-Down and Bottom-Up Approaches' were used to derive market size estimates and forecasts.
Data Triangulation
Research findings derived through secondary sources & internal analysis were validated with Primary Interviews, Internal Knowledge Repository, and Company Sales Data.