Cannabis Testing Market Size, Share, Trends and Growth Analysis 2026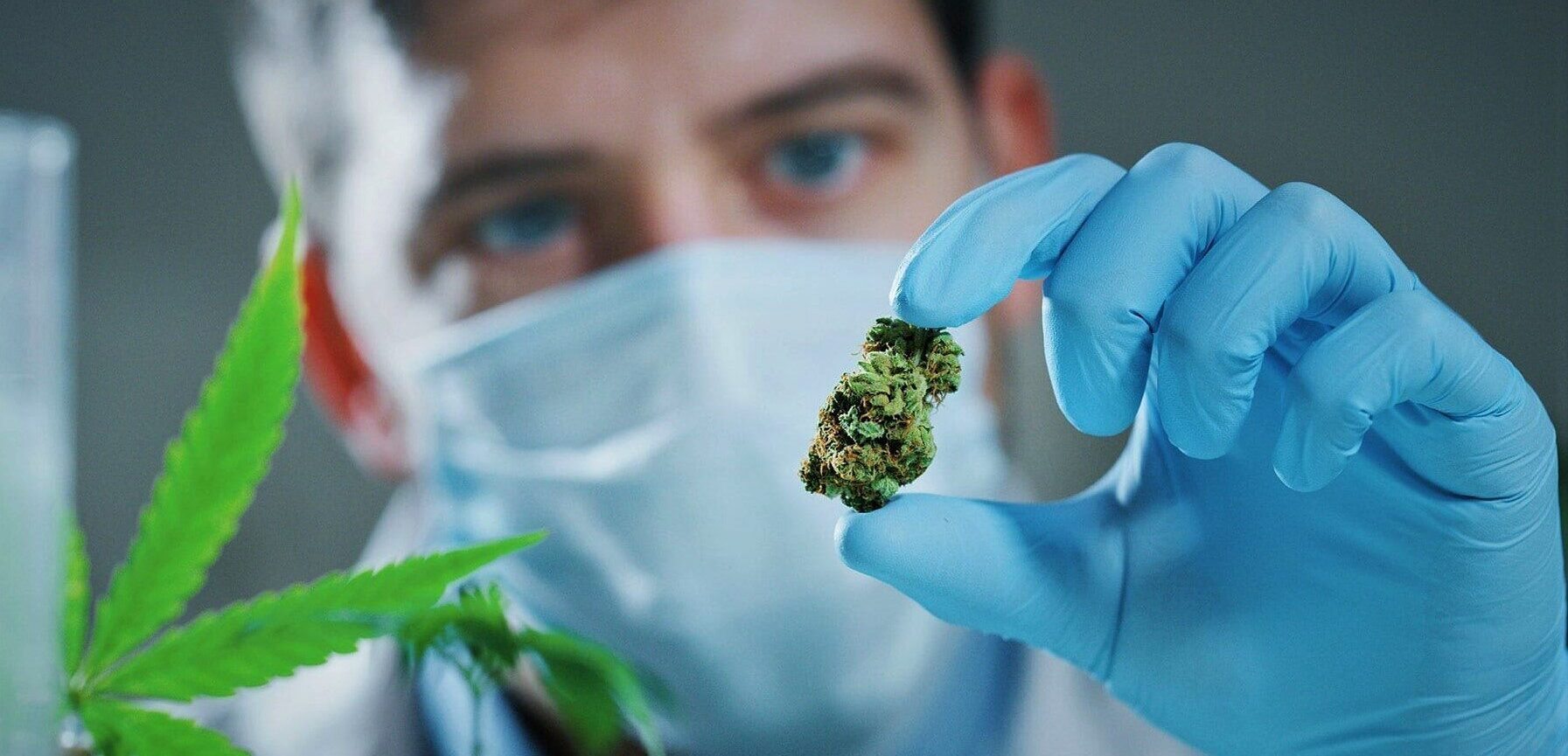 The Global Cannabis Testing Market valued at $1.1 billion (2021) is set to witness a healthy growth rate of 14% by 2026. Legalization of medical cannabis & rising number of cannabis testing laboratories in key markets such as the U.S., growing adoption of laboratory information management systems (LIMS) in cannabis testing laboratories, and government support for legalization of medical marijuana in LATAM and the Middle East & Africa are some of the key factors driving the market's growth. However, limited awareness about medical cannabis and high startup costs for cannabis testing laboratories might hamper the growth of the global market. 
Cannabis undergoes a stretched journey from seed to plant to processing before finally ending up on the shelf as a packaged retail product. There are several potential sources of contamination along the way. Any potential contaminant poses a risk to the health of consumers. Hence, cannabis testing is done to ensure that the products are contamination-free and safe for consumption.
Medical cannabis is a plant-based medicine derived from the Cannabis sativa or Cannabis indica plant species. It is used to ease symptoms caused by certain medical conditions.
Legalization of Medical Cannabis and Rising Number of Cannabis Testing Laboratories in Key Markets such as the U.S. Bolsters the Cannabis Testing Market Growth
Medical cannabis has proven to be effective in treating various medical applications, such as nausea from cancer chemotherapy, muscle spasms caused by multiple sclerosis, poor appetite, and weight loss caused by chronic illness, such as HIV, nerve pain, seizure disorders, Crohn's disease, among others
Citing the benefits of medical cannabis, governments in various countries are legalizing its use. In recent years, countries such as Israel, Australia, North Korea, Spain, the UK, Canada, Portugal, Germany, Italy, Brazil, and the Netherlands have all legalized the use of medical cannabis. In the United States, 37 states, 4 U.S. territories as well as the District of Columbia have also legalized medicinal cannabis. Due to the growing legalization and increased adoption of cannabis testing, the demand for the analytical testing of cannabis to ensure that the products are contamination-free and safe for human consumption has grown. To cater to the growing demand for cannabis testing, the number of cannabis testing laboratories is also growing.
 "Legal right to use marijuana for medical purposes will improve the lives of patients who currently rely on multiple ineffective medications. Medical marijuana use is expected to alleviate patients' symptoms of epilepsy, multiple sclerosis, chemo-induced nausea, and chronic pain." - Director, Leading Epilepsy Foundation, Panama
Strong Government Support for Legalization of Medical Marijuana in LATAM and Middle East & Africa and Selected European Countries Likely to Open New Growth Avenues for the Cannabis Testing Market
Selected European countries, LATAM and the Middle East and Africa are expected to witness high growth in the Cannabis Testing Market in the coming years due to strong government support for the legalization of medical marijuana in these countries. For instance,
Across Europe, there is considerable variation in the regulatory approach to medical cannabis. Countries such as the UK, the Netherlands, Poland and Portugal have well-established medical cannabis legislation while for few countries legislation is quite recent.
Government of Greece and UK approved the legalization of cannabis for medical use in 2018, while Germany made it legal for doctors to prescribe medical cannabis in 2017. In December 2021, Malta legalized the cultivation and personal use of cannabis and in October 21, Luxembourg legalized cannabis production, and consumption.
In 2020, Lebanon became the first Arab country to legalize the cultivation of the cannabis plant for medical and industrial use.
Following the ground-breaking decision of the Lebanese government to legalize the cultivation, trade, research, and use of cannabis for medicinal purposes in December 2020, Abu Dhabi-based law firm Wasel & Wasel had set up the first medical cannabis legal practice in the Middle East. The firm provides counsel to pharmaceutical companies, manufacturers, biotech companies, cannabis real estate companies, Lebanese investors looking to globalize their medical cannabis businesses, and foreign investors looking to explore the medical cannabis market in Lebanon
Israel was among the first countries to legalize medical marijuana in 1999.
Similarly, multiple African countries such as Lesotho, Zimbabwe, Rwanda, Morocco permit some form of Cannabis.
Medical marijuana is legal in Argentina, Brazil, Chile, Colombia, Ecuador, México, Panama, Paraguay, and Perú
In March 2022, Costa Rica also legalized medical marijuana.
Competitive Landscape Analysis: Cannabis Testing Market 
The global cannabis testing market is marked by the presence of some of the key market players such as Agilent Technologies, Inc., Shimadzu Corporation, MERCK KGAA, Thermo Fisher Scientific, DigiPath, Inc., Steep Hill Inc., SC Laboratories, Inc., PharmLabs LLC.
Key Strategic Questions Addressed
What is the market size & forecast of the Cannabis Testing Market?
What are historical, present, and forecasted market shares and growth rates of various segments and sub-segments of the Cannabis Testing Market?
What are the key trends defining the market?
What are the major factors impacting the market?
What are the opportunities prevailing in the Cannabis Testing market?
Which region has the highest share in the global market? Which region is expected to witness the highest growth rate in the next 5 years?
Who are the major players operating in the market?
What are the key strategies adopted by players in Cannabis Testing market?
The study has been compiled based on the extensive primary and secondary research.
Secondary Research (Indicative List)

Primary Research
To validate research findings (market size & forecasts, market segmentation, market dynamics, competitive landscape, key industry trends, etc.), extensive primary interviews were conducted with both supply and demand side stakeholders.
Supply Side Stakeholders:
Senior Management Level: CEOs, Presidents, Vice-Presidents, Directors, Chief Technology Officers, Chief Commercial Officers
Mid-Management Level: Product Managers, Sales Managers, Brand Managers, R&D Managers, Business Development Managers, Consultants
Demand Side Stakeholders:
Stakeholders Pharmaceutical & Biotech Companies, and Research Institutes
Breakdown of Primary Interviews

Market Size Estimation
Both 'Top-Down and Bottom-Up Approaches' were used to derive market size estimates and forecasts
Data Triangulation
Research findings derived through secondary sources & internal analysis was validated with Primary Interviews, Internal Knowledge Repository and Company's Sales Data