Clinical Trial Imaging Market – Development of Innovative Imaging Modalities
written by Medi-Tech Insights, Tuesday, August 16th, 2022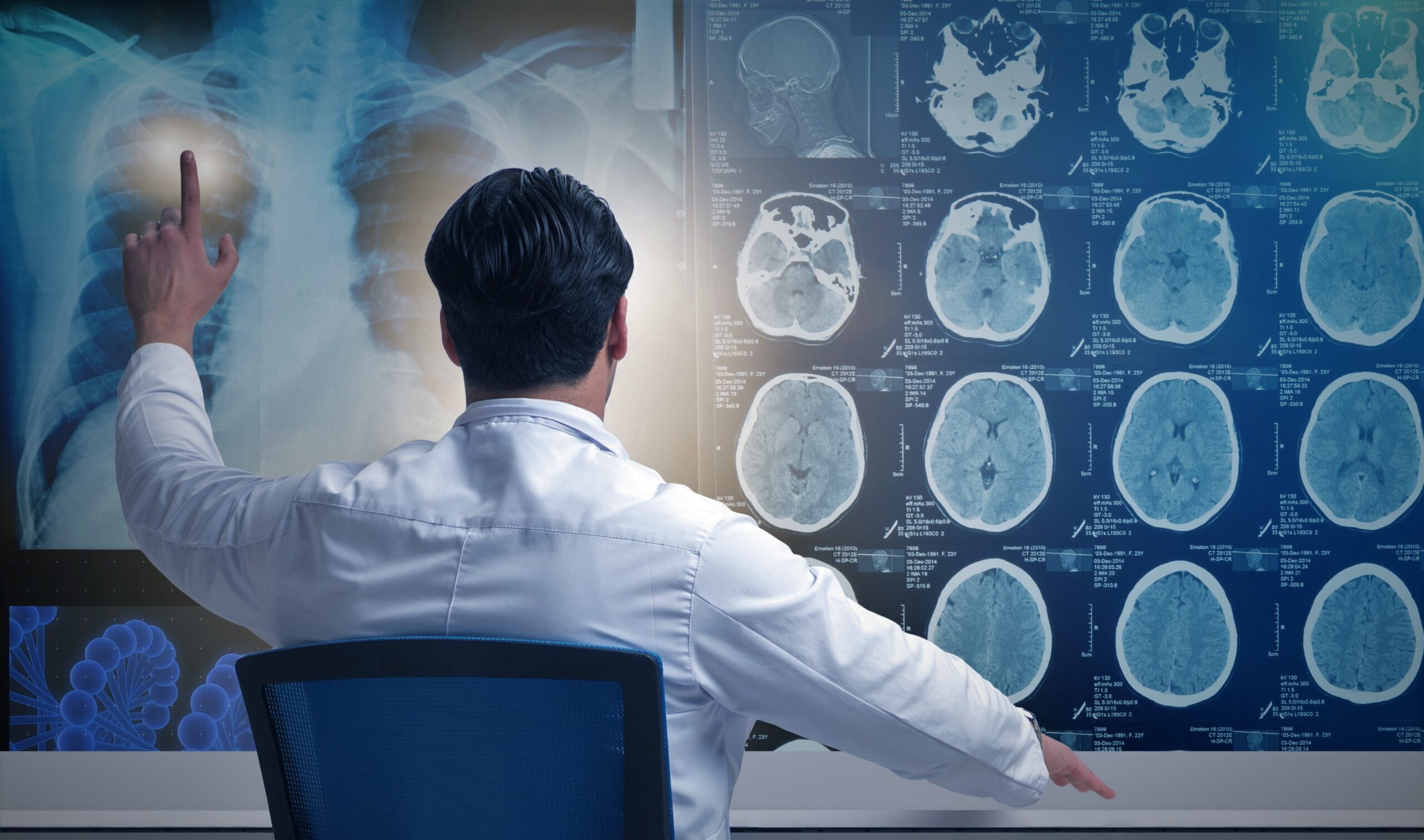 The Global Clinical Trial Imaging Market is expected to grow at a rate of 8% by 2026. The growing number of biotechnology & pharmaceutical firms and Contract Research Organizations (CROs), rising R&D spending, the development of innovative imaging modalities such as radiopharmaceuticals, contrast agents, & molecular probes, and increasing research and development investment to develop new drugs and therapies are some of the key factors driving the global clinical trial imaging market.
DESCRIPTION
Imaging is a key component in clinical trials. Medical imaging is an asset in the drug development process as it can provide efficacy evaluation and safety monitoring data needed in clinical trials for regulatory submission. In addition, imaging provides insights into the drug mechanism of action (MOA) and drug effects that can help researchers make scientifically sound decisions.
For late-phase trials, medical imaging used as an imaging biomarker can improve clinical trial efficacy and reduce the time to complete a given trial. In earlier phase clinical trials, medical imaging also brings additional insights to decision makers about the drug action, the target accessibility, and availability of the drug effect for example. This can be achieved by new imaging modalities and analysis techniques like vascularity, metabolism, microstructure, volume, or signature among others.
Growing Adoption of Imaging Biomarkers in Clinical Trials Expected to Boost the Clinical Trial Imaging Market Growth
Imaging biomarkers are the cornerstone of modern radiology, and imaging endpoints are a critical necessity for patient safety and understanding a drug's effectiveness. Imaging biomarkers are now more commonly accepted by the FDA as a surrogate endpoint in the traditional and accelerated approval process for new drugs and biologics. This breakthrough reduces the cost and time required for these trials and benefits patients with life-threatening diseases. The use of imaging biomarkers as the primary endpoint implies the use of "scientific grade" imaging data and rigorous methodology and processes to handle image variability.
Imaging biomarkers can be anatomical or functional and qualitative or quantitative. Depending upon the usage, imaging biomarkers can be used in various applications such as oncology trials, neurological trials, musculoskeletal trials, and other therapeutic areas. The use of imaging biomarkers can bring benefits to the drug candidate selection, allow scientific-based decisions and demonstrate stronger evidence of drug value. 
Increasing Number of Contract Research Organizations (CROs) Drives the Clinical Trial Imaging Market
Every year, the pharmaceutical industry develops a variety of new drugs that provide valuable medical benefits. Developing new drugs is a costly and uncertain process, and many potential drugs never make it to the market. Therefore, to save costs companies outsource these services to CROs. CROs provide support to pharmaceutical and biotechnology companies in the form of outsourced pharmaceutical research services. The CROs manage and complete the imaging process according to all standards and regulatory requirements, ensuring smooth image acquisition, analysis, annotation, and transfer. Thus, the growing number of CROs is likely to drive the clinical trial imaging market in the coming years.
Benefits Associated with Clinical Trial Imaging Fuels Its Demand
Imaging techniques bring several advantages to the challenging process of drug development. Some of them include:
Quicker completion of clinical trials
Cost reduction for late-phase clinical trials
Faster approval for orphan disease
Insights into the mechanism of action and clinical pharmacology (target accessibility)
Candidate drugs screening efficiency improvement
Non-invasiveness
Shorter study time
Increase in Usage of Clinical Trial Imaging in Oncology Trials Drives the Clinical Trial Imaging Market
Imaging techniques are increasingly used in oncological clinical trials to provide evidence for decision-making. With the application of conventional morphological imaging techniques and standardized response criteria based on tumor size measurements, imaging continues to be used to define key study endpoints. Non-invasive imaging using computed tomography (CT), magnetic resonance imaging (MRI), and fluorodeoxyglucose (FDG) positron emission tomography (PET)/CT plays a significant role in generating primary, secondary, and exploratory study endpoints. In later stages of oncological drug development, imaging forms the basis of robust response and progression criteria to interrogate the drug in a large number of clinical trial subjects.
North America Holds the Major Share of the Clinical Trial Imaging Market
From a geographical perspective, North America holds a major market share of the clinical trial imaging market followed by Europe. This can be mainly attributed to the increasing number of clinical trials & studies, rising investments by key players for new drug development, rising R&D expenses, the presence of key players, and increased funding from the government to support cancer treatment clinical trials in the region. However, APAC is expected to witness strong growth in the coming years, due to low operating costs for conducting clinical research studies, increased R&D activities, availability of a large patient base for clinical trials, and a growing number of pharmaceutical companies in this region.
Competitive Landscape Analysis: Clinical Trial Imaging Market
Some of the key players operating in the global clinical trial imaging market include Icon plc., BioTelemetry Inc., Biomedical Systems Corporation, Medpace Holdings Inc., Ixico plc., Resonance Health Ltd., Radiant Sage LLC., Intrinsic Imaging LLC., Navitas Life Sciences, Parexel International Corporation, Clario, Cardiovascular Imaging Technologies LLC., Medical Metrics Inc., Prism Clinical Imaging Inc., anagram 4 clinical trials, ProScan Imaging LLC., Imaging Endpoints LI LLC, Pharmtrace, and WorldCare Clinical LLC, among others.
Organic and Inorganic Growth Strategies Adopted by Players to Establish Their Foothold in the Clinical Trial Imaging Market
Players operating in this market are adopting organic and inorganic growth strategies such as collaborations, acquisitions, and new product launches to garner market share. For instance,
In May 2022, IXICO plc, the neuroimaging Contract Research Organization (CRO) announced that they have entered into a multi-party consortium agreement for the development of improved imaging biomarkers for the early detection and staging of Huntington's disease ('HD').
In January 2022, Clario and XingImaging announced they have expanded their partnership to deliver PET imaging clinical trials for testing novel therapeutics in China.
In July 2021, ICON announced the completion of its acquisition of PRA Health Sciences. The combined company will retain the name ICON and will be creating the world's most advanced healthcare intelligence and clinical research organization.
In May 2021, IXICO plc, the AI data analytics company delivering insights in neuroscience, announced that it has been selected by a current biopharmaceutical client to provide neuroimaging services for a Phase III clinical trial.
The clinical trial imaging market is a growing market and is expected to gain further momentum in the upcoming years due to increased research and development investments by pharmaceutical and biotechnology organizations, development in imaging biomarkers, and aggressive organic and inorganic growth strategies followed by the market players.
TABLE OF CONTENTS
Key Strategic Questions Addressed
What is the market size & forecast for the Clinical Trial Imaging Market?
What are the historical, present, and forecasted market shares and growth rates of various segments and sub-segments of the Clinical Trial Imaging Market?
How has Covid-19 impacted the Clinical Trial Imaging Market?
What are the major growth drivers, restraints/challenges impacting the market?
What are the opportunities prevailing in the clinical trial imaging market?
What is the investment landscape of clinical trial imaging market?
Which region has the highest share in the global market? Which region is expected to witness the highest growth rate in the next 5 years?
Who are the major players operating in the market? What is the competitive positioning of key players?
Who are the new players entering the clinical trial imaging market?
What are the key strategies adopted by players working in clinical trial imaging market?
METHODOLOGY
The study has been compiled based on the extensive primary and secondary research.
Secondary Research (Indicative List)

Primary Research
To validate research findings (market size & forecasts, market segmentation, market dynamics, competitive landscape, key industry trends, etc.), extensive primary interviews were conducted with both supply and demand side stakeholders.
Supply Side Stakeholders:
Senior Management Level: CEOs, Presidents, Vice-Presidents, Directors, Chief Technology Officers, Chief Commercial Officers
Mid-Management Level: Product Managers, Sales Managers, Brand Managers, R&D Managers, Business Development Managers, Consultants
Demand Side Stakeholders:
Stakeholders in Pharmaceutical Companies, Biotechnology Companies, Medical Device Manufacturers, Contract Research Organizations, and Other End Users.
Breakdown of Primary Interviews

Market Size Estimation
Both 'Top-Down and Bottom-Up Approaches' were used to derive market size estimates and forecasts.
Data Triangulation
Research findings derived through secondary sources & internal analysis were validated with Primary Interviews, Internal Knowledge Repository, and Company Sales Data.
SAMPLE DELIVERABLES