Clinical Trial Management System Market Size, Share, Trends & Growth Analysis by 2026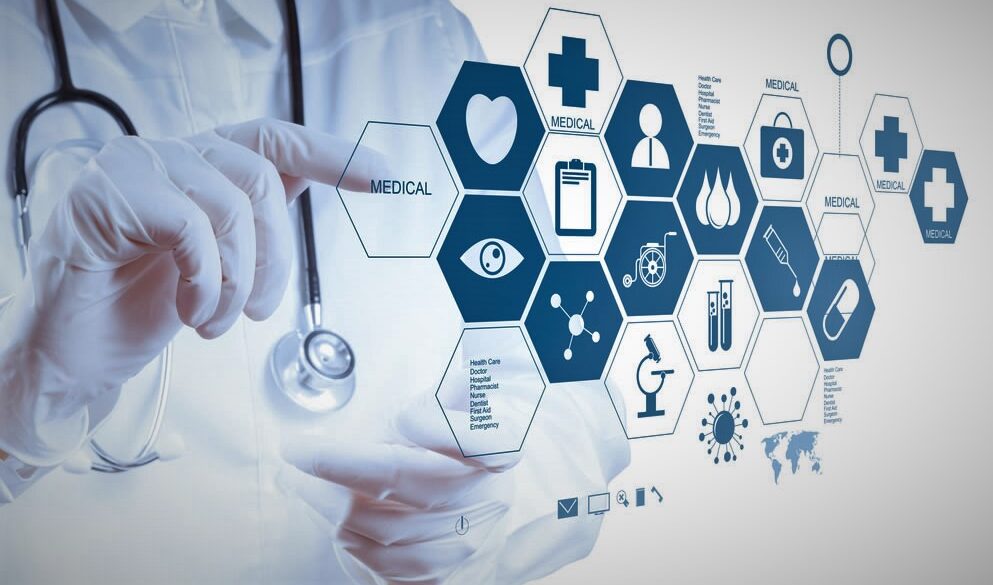 The Global Clinical Trial Management System Market is expected to grow at a rate of 14% by 2026.Rising number of decentralized clinical trials, adoption of CTMS in clinical trials, higher integration of CTMS with other systems such as hospital information systems (HIS), surge in clinical trial outsourcing, increasing investment by biotechnology & pharmaceuticals firms, and rising government support & funding for research trials are some of the key factors driving the clinical trial management system market growth. However, limited private funding for small & mid-sized companies for running clinical trials and the higher costs associated with overall clinical trials (Phase I – Phase III) are likely to hamper the growth of this market.
A clinical trial management system (CTMS) is a software system used to manage all of the activities related to the setup, conduction, and closeout of clinical trials, including planning, preparation, tracking, monitoring, compliance, and reporting. The system aims to manage and maintain the tracking of patient data. Many clinical trial management systems are web-based, making them easy to use across multiple sites with a large group of users and also incorporate different components consisting of software, hardware, and services.
The clinical trial management system is the system of record for study data, which can be shared with other systems according to the study protocol and empowers organizations and research centers to enhance the productivity and effectiveness of clinical trials by advancing and managing clinical trials. Often, clinical trial management systems share data with business intelligence (BI) system, which acts as a digital dashboard for clinical trial managers. By centralizing data and automating processes, a clinical trial management system makes clinical trial information more accessible and transparent. A CTMS can be used for all four phases of a clinical trial.
Growing adoption of CTMS among Researchers and Sponsors
The implementation of a clinical trial management system promises various advantages both for researchers and sponsors. With an effective CTMS in place, data management is simplified, financial transparency is ensured, resources are optimized, and errors are prevented. This easily accessible, web-based system allows research staff to focus less on the administrative work and more on direct patient care. Investigators and research coordinators spend less time manually entering data into multiple locations, which ultimately reduces errors made within a trial. CTMS also facilitates research reporting according to CDISC standards and proper budget calculations help conduct trials on time and keep the information up to date. Additionally, having a centralized location for all documents reduces the need for duplicate data entry and enables the research staff to easily identify any missing documents thus improving study start-up times. A CTMS ultimately streamlines workflow and improves productivity and overall efficiency within a clinical trial.
A Shift towards Cloud-based Clinical Trial Management System
Pharmaceutical companies have been operating in the cloud for over a decade. The cloud-based CTMS model is expected to grow significantly in the coming years due to its flexibility, efficiency, data security, reliability, real-time visibility, scalability, and centralization. A cloud-based CTMS can be deployed quickly to facilitate a complete clinical trial cycle.  Additionally, using cloud-based EDC (Electronic Data Capture) software data can be captured from multiple sources, stored, and processed in one central platform, enabling more efficient data monitoring, reporting, and enhanced communication and collaboration. Furthermore, cloud-based CTMS also eliminates the expenses of hardware acquisition, installation, provisioning, maintenance, support, and software licensing. These systems automatically update software and patch management systems, which reduces the burden of in-house IT staff and saves costs. For Instance,
In March 2021, Peachtree BioResearch Solutions Inc. a CRO serving emerging mid-sized companies adopted Oracle Health Sciences Cloud Services and the Siebel Clinical Trial Management System (CTMS) to streamline clinical trials start-up and monitoring.
In February 2021, eClinical Solutions LLC, a global provider of cloud-based enterprise software and software-driven clinical data services, launched Elluminate CTMS for life sciences companies to support drug development.
Benefits Associated with Clinical Trial Management System Fuels Its Market Demand
The CTMS provides an extensive range of functionality that strengthens the conduct of clinical trials. Many research sites, institutions, sponsors, and CROs use these systems to monitor clinical trials. As clinical trials become increasingly complex, any site, health system, or network can benefit from the capabilities a CTMS provides such as:
Compliance with all legal protocols, guidelines, and standards
Proactive risk identification
Greater visibility & oversight
Increases data management efficiency
Makes it easier to deliver the information in a secure, legal way
Monitors trials' progress, by generating detailed reports
Offers a secure, centralized location for data collection, storage, and retrieval
Prevents enrollment in multiple trials
Keep track of a study's financial data, ensuring accurate invoicing for sponsors and proper payments for each site
North America Leads the Adoption of Clinical Trial Management System Market
From a geographical perspective, North America holds a major market share of the CTMS market. This can be mainly attributed to the increasing number of clinical trials & studies, favorable regulatory policies, increasing prevalence of chronic diseases, rising investments by key players to develop advanced products, and the rising R&D expenses of contract research organizations (CRO) and clinical study sponsors in the region. However, APAC is expected to witness strong growth in the coming years, due to increased funding from government and private organizations to support clinical trials, low operating cost for conducting clinical research studies, availability of a large patient base for clinical trials, and a growing number of pharmaceutical companies in this region.
Competitive Landscape Analysis: Clinical Trial Management System Market
Some of the key players operating in the clinical trial management system market include Oracle Corporation, Bio-Optronics, MedNet Solutions, Parexel International Corporation, Medidata Solutions, BioClinica, IQVIA Inc., Datatrak International Inc., Clario, SimpleTrials, Calyx, RealTime Software Solutions LLC, Labcorp, Veeva Systems, Pharmaseal, IBM Corporation, Advarra Technology Solutions, OpenClinica, ArisGlobal LLC, DZS Clinical Services Inc, Crucial Data Solutions, and Ennov, among others.
Companies Adopting Inorganic Growth Strategies to Increase their Market Share in CTMS Market
Players operating in the clinical trial management system market are adopting both organic and inorganic growth strategies such as collaborations, acquisitions, funding, and new product launches to garner market share. For instance,
In October 2021, Parexel, a leading global clinical research organization, and Kyoto University Hospital announced a strategic alliance focused on offering better opportunities for clinical research and providing efficient methods of supporting clinical studies. Kyoto University Ki-CONNECT trial management platform conducts clinical trials for cancer, intractable diseases, and regenerative.
In September 2021, PHARMASEAL International Ltd. and Medrio Inc. entered into a collaboration to integrate Medrio's eClinical data collection suite with PHARMASEAL's trial management platform, Englity.
In August 2021, Verily, an Alphabet subsidiary announced the acquisition of SignalPath, a clinical trial management system (CTMS) based in Raleigh, North Carolina, that improves the accessibility, quality, and efficiency of clinical research at study sites.
In June 2021, 4G clinical secured over $200 million in a growth equity round led by Goldman Sachs. 4G creates software to run the back-end of a clinical trial. With the funding, 4G Clinical is looking forward to benefiting from the increased public attention to the clinical trials process, and the flexibility that the pandemic has created for sponsors to get creative with clinical trial designs.
The global clinical trial management system market is a growing market that is expected to gain further momentum in the coming years due to software advancements, stringent government regulations, new product launches, funding from private equity, capital ventures, and aggressive organic and inorganic growth strategies followed by the players.
Key Strategic Questions Addressed
What is the market size & forecast of the Clinical Trial Management System market?
What are the historical, present, and forecasted market shares and growth rates of various segments and sub-segments of the Clinical Trial Management System market?
How has Covid-19 impacted the Clinical Trial Management System market?
What are the major growth drivers, restraints/challenges impacting the market?
What are the opportunities prevailing in the market?
How is the investment landscape of Clinical Trial Management System market?
Which region has the highest share in the global market? Which region is expected to witness the highest growth rate in the next 5 years?
Who are the major players operating in the market? How is the competitive positioning of key players?
Who are the new players entering the Clinical Trial Management System market?
What are the key strategies adopted by players in CTMS market?
The study has been compiled based on the extensive primary and secondary research.
Secondary Research (Indicative List)

Primary Research
To validate research findings (market size & forecasts, market segmentation, market dynamics, competitive landscape, key industry trends, etc.), extensive primary interviews were conducted with both supply and demand side stakeholders.
Supply Side Stakeholders:
Senior Management Level: CEOs, Presidents, Vice-Presidents, Directors, Chief Technology Officers, Chief Commercial Officers
Mid-Management Level: Product Managers, Sales Managers, Brand Managers, R&D Managers, Business Development Managers, Consultants
Demand Side Stakeholders:
Stakeholders in Pharmaceutical & Biotechnology Companies, Contract Research Organizations, Medical Device Manufacturers, and Other End Users.
Breakdown of Primary Interviews

Market Size Estimation
Both 'Top-Down and Bottom-Up Approaches' were used to derive market size estimates and forecasts.
Data Triangulation
Research findings derived through secondary sources & internal analysis was validated with Primary Interviews, Internal Knowledge Repository and Company's Sales Data.