Contract Research Organization (CRO) Services Market Research Report 2026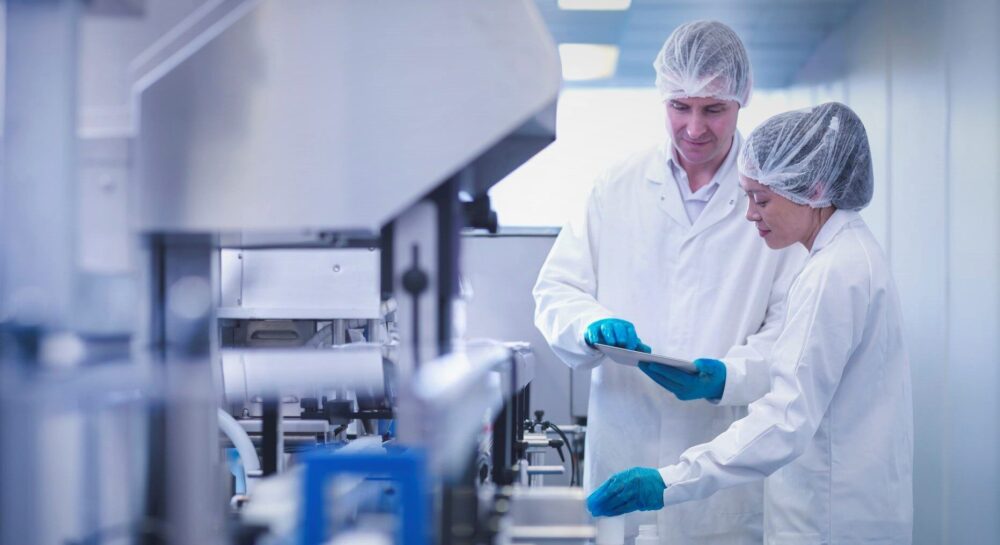 The global Contract Research Organization (CRO) services market is anticipated to witness a CAGR of ~8% to reach $110 billion by 2026 from $75 billion in 2021, driven by growing R&D spending, innovations in therapeutic areas like oncology, and rare diseases, the need for cost-efficiency & faster time-to-market, stringent regulatory compliance/reporting, and increasing complexity of drugs and clinical trials.
The penetration level of outsourcing to CROs varies across the functions and is highest in the laboratory testing, clinical trial, and post-approval stages compared to discovery and pre-clinical stages. The outsourcing percentage is proportional to the complexity and regulatory expertise required at each stage. Some of the typical reasons why the pharmaceutical, biotechnology, and medical devices industries outsource to CROs include the following:
Better return on R&D investments
Lack of internal capabilities (esp. small biopharma companies)
Increasing complexity in developing targeted therapeutic areas like immuno-oncology therapies
Stringent regulatory requirements
To focus on core competencies
Strategic choice
Time and cost-efficiency
Covid-19 Impact: Growing Attention on Virtual Clinical Trials
CROs are proactively converting site activity to decentralized/virtual trials, where possible, to maintain the integrity and regulatory compliance of ongoing studies.
"COVID-19 has necessitated the rapid uptake of a decentralized clinical trial approach to monitoring clinical trials. There was a brief period where, with the pandemic happening, most companies were faced with a huge stop in their clinical trial activities, which required rethinking, retooling, and re-strategizing how best to re-engage these sites with the clinical trials that they have currently ongoing." - Former Division Leader, Industry-Leading CRO, US
Market Trend Towards Full-service CROs/One-stop-shop Model
Due to the complexities intrinsic to drug development, biopharma companies look for a full-service CRO offering across the drug development lifecycle. Apart from the breadth of services (including pre-clinical, clinical, and commercialization), the trend is toward CROs offering scalable services, specialized technologies, and having a global presence.
Rising Consolidation/M&A Activities
The CRO industry has undergone intense consolidation over the last decade, shifting from a highly fragmented market to a fairly consolidated landscape currently. This trend is mainly driven by the demand of big pharma to partner with fewer full-service CROs. Some of the notable examples include the merger of Dassault Systemes-Medidata (2019), ICON-PRA Health Sciences (2021), and Thermo Fisher Scientific-PPD (2021).
Increasing Complexity of Therapeutics, Clinical Trials
The CRO industry is witnessing the constantly rising complexity of clinical trials and targeted therapeutic areas (like oncology, CNS, cardiovascular, diabetes, etc.), making them more expensive and difficult to develop in-house. Moreover, evolving regulatory environment and burdensome penalties for non-compliance add to the duration, cost, and complexity of drug development, making it more lucrative to outsource.
Competitive Landscape Analysis: Contract Research Organization (CRO) Services market
The global Contract Research Organization (CRO) services market is fairly consolidated yet competitive. Some of the key players include IQVIA, Labcorp, Syneos Health, Thermo Fisher Scientific, Parexel, ICON, Charles River, WUXI Apptec, Pharmacon Beijing, SGS, among others.
Key Strategic Questions Addressed
What is the market size & forecast of the Contract Research Organization (CRO) Services market?
What are historical, present, and forecasted market shares and growth rates of various segments and sub-segments of the CRO services market?
What are the major growth drivers, restraints/and challenges impacting the market?
What are the opportunities prevailing in the Contract Research Organization (CRO) Services market?
Which region has the highest share in the global market? Which region is expected to witness the highest growth rate in the next 5 years?
Who are the major players operating in the market? What is the competitive positioning of key players?
What are the key strategies adopted by players in Contract Research Organization (CRO) Services market?
The study has been compiled based on the extensive primary and secondary research.
Secondary Research (Indicative List)

Primary Research
To validate research findings (market size & forecasts, market segmentation, market dynamics, competitive landscape, key industry trends, etc.), extensive primary interviews were conducted with both supply and demand side stakeholders.
Supply Side Stakeholders:
Senior Management Level: CEOs, Presidents, Vice-Presidents, Directors, Chief Technology Officers, Chief Commercial Officers
Mid-Management Level: Product Managers, Sales Managers, Brand Managers, R&D Managers, Business Development Managers, Consultants
Demand Side Stakeholders:
Stakeholders in Pharma, Biotech, Medical Devices, Academic Research Institutes & Other End Users
Breakdown of Primary Interviews

Market Size Estimation
Both 'Top-Down and Bottom-Up Approaches' were used to derive market size estimates and forecasts.
Data Triangulation
Research findings derived through secondary sources & internal analysis was validated with Primary Interviews, Internal Knowledge Repository and Company's Sales Data.