Decentralized Clinical Trials Market : The Future of Clinical Trials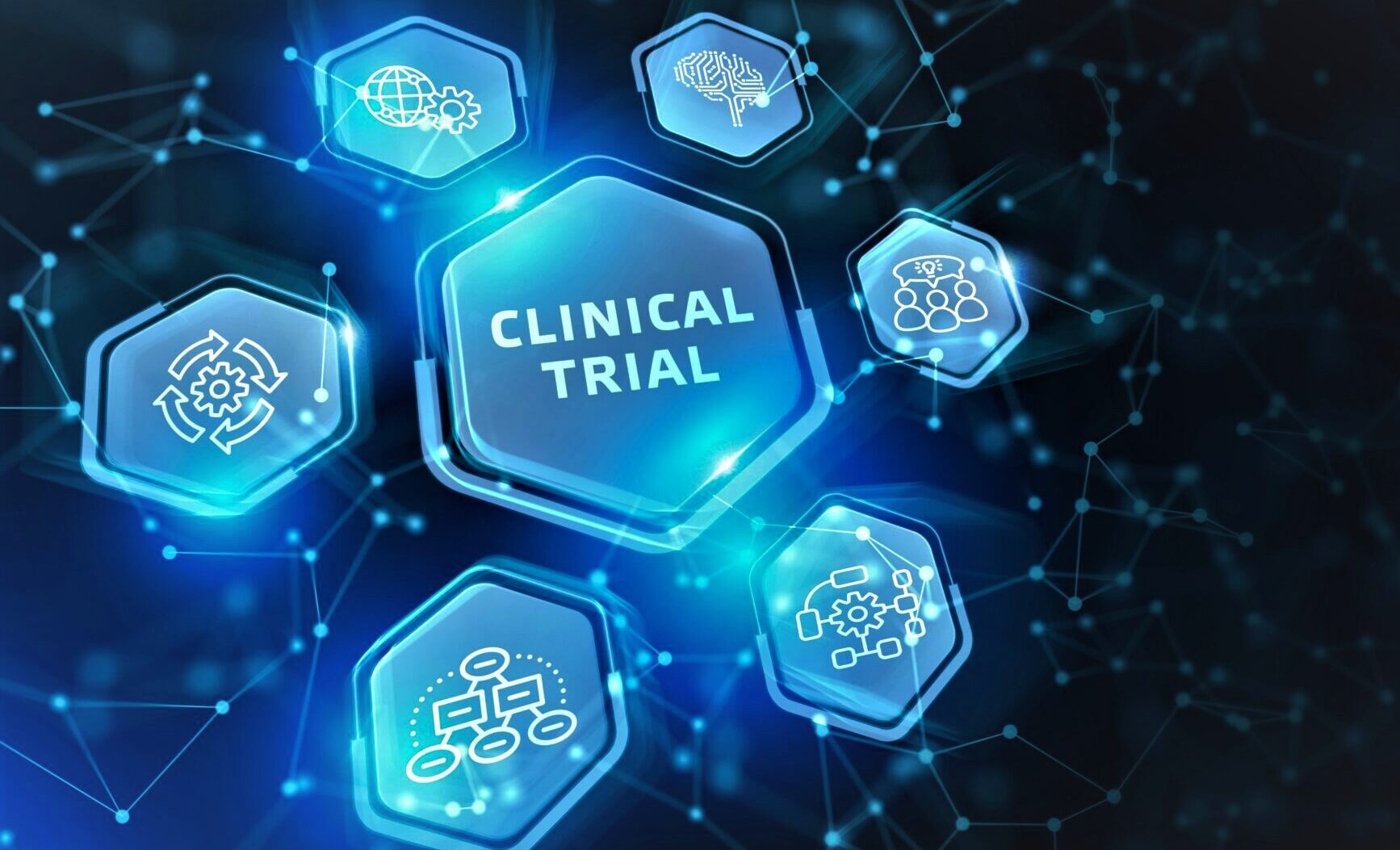 Global Decentralized Clinical Trials (DCTs) Market valued at US$ 8.8 billion (2021) is set to witness a healthy growth rate of 10% to reach US$ 14.2 billion by 2026.
Benefits of DCTs, Covid-19, growing adoption by pharmaceutical, medical device companies & contract research organizations (CROs), formation of industry stakeholder groups such as Decentralized Trials & Research Alliance (DTRA) to facilitate collaboration and research, favorable funding & regulatory outlook, and surge in M&A activities are some of the key factors driving the global decentralized clinical trials market. However, concerns around patient data privacy are likely to hamper the growth of the market.
Decentralized clinical trials (DCT) employ a method of conducting clinical trials where parts or all of the trial happen outside a traditional physical clinic or trial site. Clinical trial studies are conducted via telemedicine, mobile/local healthcare providers & digital/mobile technologies.
Covid-19 Spurs Adoption of Decentralized Clinical Trials Market
Throughout 2020 and 2021, the Covid-19 virus spread rapidly and relentlessly across the globe and adversely impacted a multitude of industries worldwide. With lockdowns implemented, social distancing mandated, and widespread apprehension – Covid-19 adversely impacted health services internationally and the clinical industry was no different. More than 2000 trials registered on ClinicalTrials.gov were terminated because of the challenges of doing clinical research during the Covid-19 pandemic. Covid-19 adversely impacted participant recruitment, retention, the safety of trial subjects, protocol compliance, and highlighted the need for safe, reliable, and secure remote capabilities, which in turn led to a renewed focus on digitization.
In the wake of the Covid-19 pandemic, decentralized clinical trials (DCT) emerged as an important tool using which patients can be recruited remotely, physician visits/patient consent can take place via telemedicine, and mobile technology can be used for remote data collection.
"The Covid-19 pandemic compelled several sponsors to incorporate virtual elements such as telemedicine, remote electronic medical record access for monitors, and virtual monitoring of data & study documentation into their trials." - Senior Director, Leading DCT Solution Provider, United States
Benefits Offered by Decentralized Clinical Trials (DCTs) Fuels its Market Demand
The decentralized clinical trials market is an exciting and fast-growing market that allows the incorporation of several technologies into clinical trials. The demand for DCTs is majorly being driven by its advantages:
Advantages for the Patients:
Enhanced patient convenience and experience
Less burden for travel
Reduced time-consuming in-person visits/ Less disruption of daily life
Advantages for the Sponsor/Investigator:
Improved patient recruitment and retention
Reduced workload for trial investigators
Access to a more & diverse patient pool/ Improved data diversity
Better compliance
Reduced drop-out rates
Real-time communication with patients, among others
Regulatory Hurdles Likely to Hamper Adoption of Decentralized Clinical Trials Market
Clinical trial regulations have not kept pace with the digital tools used for decentralized trials.  For instance, for wearable devices, there is a need to create an ecosystem where data from different devices and technologies are standardized, validated, and exchanged without data integrity issues.
Regulatory agencies follow a variety of approaches to DCTs, but currently, there is no international standard. The DCT regulatory landscape is continuously changing, and hence clinical-trial sponsors need to align their studies with the most up-to-date guidelines. For multi-regional clinical trials, there is a need to recognize the increased regulations and limited possibilities for variation in research methods. A customized strategy and consideration for complexity in the clinical trial design are required for all global clinical trials that implement decentralization.
Training site personnel and patients on using digital tools/devices to ensure full compliance with the study protocol is another challenge that is hampering its adoption. The coordination of home-based procedures that require a skilled healthcare practitioner is also a treatment challenge that decentralized studies need to overcome.
Growing Adoption and Financial Backing of DCTs by Pharmaceutical, Medical Device Companies, and Contract Research Organizations (CROs)
In recent years, due to Covid-19, there has been an increase in the use of the DCT model by the pharmaceutical, medical device companies and contract research organizations (CROs):
To reduce contact, improve the patient experience and keep studies on track during the Covid-19 pandemic.
Due to the growing trend toward more patient-centric trials.
The formation of industry stakeholder groups to facilitate collaboration and research. Example:

Decentralized Trials & Research Alliance (DTRA) – It enables the collaboration of stakeholders to accelerate the adoption of patient-focused, decentralized clinical trials and research within life sciences and healthcare through education and research
Clinical Trials Transformation Initiative (CTTI)'s 'Decentralized Clinical Trials' Initiative – CTTI has issued several recommendations to speed the use of decentralized clinical trials. Recommendations offer guidance on overcoming legal, regulatory, and practical hurdles for planning and conducting decentralized clinical trials

The possibility of reducing trial time and costs. Cost savings arising from diverse sources, including fewer sites (i.e., less investigator fees and costs for patient visits, and other site costs), less patient travel costs, and less site monitoring and management fees.
Moreover, funding from big pharma companies to virtual clinical trial specialists is likely to boost the market. For instance, in August 2020, Science 37, an American clinical research company that specializes in decentralized clinical trials, secured $40 million in funding from Novartis, Amgen, Sanofi, PPD, and Google's VC arm.
Favorable Regulatory Outlook of Key Regulatory Agencies Set to Drive the Decentralized Clinical Trials Market
Major regulatory authorities such as FDA, the European Medicines Agency (EMA), the UK's Medicines and Healthcare Products Regulatory Agency (MHRA), Singapore's Health Science Authority (HSA), and China's Center for Drug Evaluation (CDE) recognize the growing importance of digital future of clinical trials and hence are quickly evolving and adapting to the new digital world. All these agencies are issuing an increasing number of digital initiatives, guidelines, and regulations for the safe and compliant conduct of DCTs. The guidance documents issued by these agencies highlight how new processes and methods can be implemented to protect patients and facilitate continued trial execution while maintaining good clinical practice (GCP) standards.
The decentralized clinical trials market is a booming market that is expected to gain further momentum in the coming years due to its ability to harness technological developments to improve the efficiency, participant experience, and generalizability of clinical studies.
Competitive Landscape Analysis: Decentralized Clinical Trials Market
The market is marked by the presence of players such as ICON, Parexel, IQVIA, Covance, Thermo Fisher, LEO Innovation Lab, Huma, Medidata (part of Dassault), Oracle, CRF Health, Medable, Signant Health, and Clinical Ink, among others.
Key Strategic Questions Addressed
What is the market size & forecast of the Decentralized Clinical Trials Market?
What are the historical, present, and forecasted market shares and growth rates of various segments and sub-segments of the e- Decentralized Clinical Trials Market?
What are the key trends defining the market?
What are the major factors impacting the market?
What are the opportunities prevailing in the Decentralized Clinical Trials Market?
Which region has the highest share in the global market? Which region is expected to witness the highest growth rate in the next 5 years?
Who are the major players operating in the market?
What are the key strategies adopted by players in Decentralized Clinical Trials Market?
The study has been compiled based on the extensive primary and secondary research.
Secondary Research (Indicative List)

Primary Research
To validate research findings (market size & forecasts, market segmentation, market dynamics, competitive landscape, key industry trends, etc.), extensive primary interviews were conducted with both supply and demand side stakeholders.
Supply Side Stakeholders:
Senior Management Level: CEOs, Presidents, Vice-Presidents, Directors, Chief Technology Officers, Chief Commercial Officers
Mid-Management Level: Product Managers, Sales Managers, Brand Managers, R&D Managers, Business Development Managers, Consultants
Demand Side Stakeholders:
Stakeholders in pharma/biopharma, medical devices companies, and contract research organizations (CROs).
Breakdown of Primary Interviews

Market Size Estimation
Both 'Top-Down and Bottom-Up Approaches' were used to derive market size estimates and forecasts.
Data Triangulation
Research findings derived through secondary sources & internal analysis was validated with Primary Interviews, Internal Knowledge Repository and Company's Sales Data.