Digital Behavioral/Mental Health Market Size, Share, Growth & Trends 2026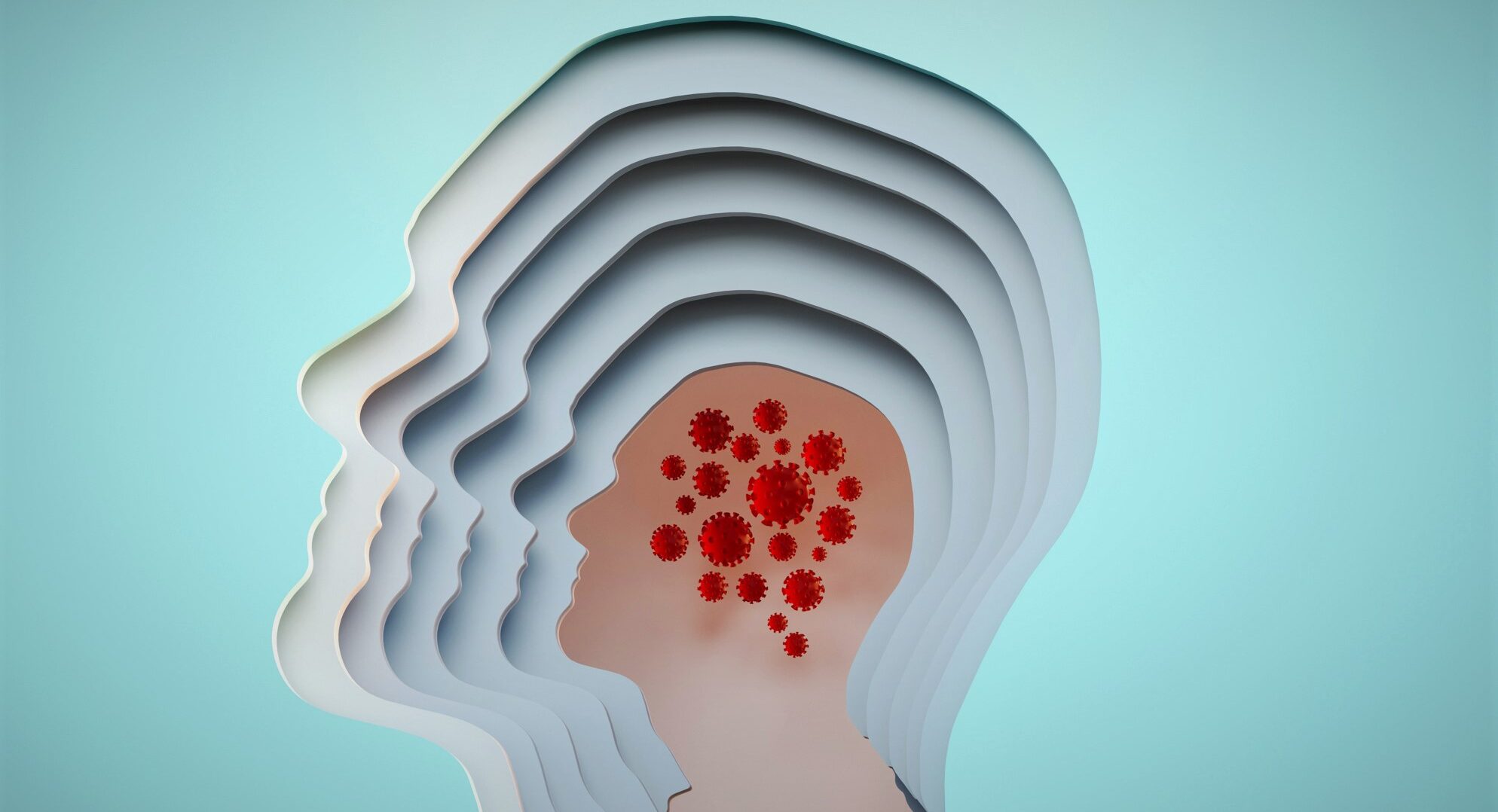 The Global Digital Behavioral/Mental Health Market is set to witness an exponential growth rate of 25% by 2026. Covid-19, growing burden of mental disorders, penetration of personal digital devices, favorable funding environment, and growing healthcare IT infrastructure in developed and developing countries are some of the key factors driving the market growth. However, concerns related to patient privacy and the shortage of HCIT professionals are likely to impact the growth of the global market.
Society's dependency on technology reached unprecedented heights during the COVID-19 pandemic. In these testing times, technology has emerged as a new frontier in mental health support and data collection. In recent years, the healthcare industry has witnessed the foray of several providers that offer software for behavioural and mental health practices: EHR, teletherapy, scheduling, client engagement, and billing. Covid-19 has also set the stage for the rise of digital therapeutics to prevent, manage, and treat medical disorders.
Demand for Digital Behavioral/Mental Health Market Solutions Surge Amid Covid-19
Throughout 2020 and 2021, the Covid-19 virus spread rapidly and relentlessly across the globe and adversely impacted a multitude of industries worldwide. With lockdowns implemented, social distancing mandated, and widespread apprehension – Covid-19 placed a dramatic burden on managed healthcare and especially on neurological and psychiatric disease care. The period (2020-2021) witnessed a global rise in depression and anxiety rates among healthcare workers and the general population at large. According to a survey (May 2020 Screening Data) conducted by Mental Health America (MHA), more than 88,000 Americans developed anxiety or depression as a result of the COVID-19 pandemic.
The ubiquity of personal digital devices—smartphones, fitness trackers, tablets,  and the launch of digital solutions ensured that the digital mental health tools were accessed more frequently and by a wider demographic of patients. Benefits such as therapeutic approaches to support positive behavioral change on a large scale, anywhere, anytime accessibility, on-demand help without waiting lines, convenience, and ease of use were the key factors that fueled its demand.
New Funding Fuels Digital Behavioral/Mental Health Market Solutions Demand
As per the study conducted by the University of Oxford and NIHR Oxford Health Biomedical Research Centre, nearly one in five patients who were diagnosed with Covid-19 suffered from a psychiatric disorder such as anxiety, depression, or insomnia within three months of testing positive for the virus. The mental health crisis fueled by Covid-19 led to increased demand for behavioral/mental health solutions, which in turn attracted the attention of investors. The market witnessed several investments from private equity companies and venture capitalists.
For instance,
In January 2022, Lyra Health, the leading provider of innovative Workforce Mental Health solutions for employers, secured financing of $235M to fuel international expansion. Dragoneer led the round and was joined by new investor Salesforce Ventures along with existing investor Coatue. The firm's platform delivers customized behavioral and mental health care virtually and/or in-person, alongside self-care lessons and exercises
In December 2021, Cerebral, an online mental health company raised $300 million in Series C investments from SoftBank Group. The company offers counseling, therapy, and medication delivery and management online for mental and behavioral health conditions such as depression, anxiety, serious mental illnesses, substance use disorder, and nutrition.
Digital Behavioral/Mental Health Tools for Children and Teens Set to Open New Growth Avenues
The mental well-being of children and teenagers has been an area of concern given there are few pediatric mental health specialists in both developed and developing economies. Long waiting time for care and a growing number of kids being sent to the emergency room during mental health crisis situations has been a long-standing issue. To address these concerns, several digital health companies have entered the market.
For instance,
In March 2022, Brightline, a leader in virtual behavioral health care for children, adolescents, and families, secured a $105M Series C funding. Brightline offers a digital on-demand platform, Connect, along with its coaching programs and clinical services including behavioral therapy, evaluation, medication support, and speech therapy
In January 2022, Little Otter, a digital mental health company raised $22 million in Series A funding to scale its personalized pediatric mental health platform. It provides virtual, on-demand, and integrated care with parenting specialists, early childhood-trained therapists, couples therapists, and pediatric psychiatrists.
"A limited number of pediatric mental health specialists has been a persistent issue in the United States. Virtual health care exploded during the Covid-19 pandemic and this further exacerbated the mental health crisis situation among the children and youth. As a result, several companies are now targeting the behavioral health needs of children and teenagers." - Senior Director, Virtual Behavioral Health Care Provider, United States
Competitive Landscape Analysis: Digital Behavioral/Mental Health Market
The global digital behavioral/mental health market is marked by the presence of some of the leading market players such as Akili, Pear Therapeutics, Advanced Data Systems, AdvancedMD, Credible, Lyra Health, Spring Health, Brightline, Little Otter, among others.
Organic and Inorganic Growth Strategies Adopted by Players to Establish Their Foothold in Digital Behavioral/Mental Health Market
The behavioral/mental health market is an emerging but competitive market marked by the presence of both established and new players. Players operating in the market adopt both organic and inorganic growth strategies such as new product launches, and acquisitions to garner market share.  For instance,
In April 2022, Talkspace, the leading provider of virtual behavioral health services, launched new product suite - Talkspace Self-Guided, a suite of offerings for employers designed to help executives, managers, and teams prioritize and build emotional intelligence (EQ) and mental wellness in and out of the workplace
In Jan 2022, CloudMD Software & Services Inc. acquired MindBeacon Holdings Inc., one of North America's leading providers of digital mental health care.
The digital behavioral/mental health market is a booming market that is expected to gain further momentum in the coming years due to the increasing incidence & awareness levels of mental health disorders, conducive funding environment, improving healthcare IT infrastructure, and aggressive organic and inorganic growth strategies followed by players.
Key Strategic Questions Addressed
What is the market size & forecast of the Digital Behavioral/Mental Health Market?
What are historical, present, and forecasted market shares and growth rates of various segments and sub-segments of the Digital Behavioral/Mental Health Market?
What are the key trends defining the Digital Behavioral/Mental Health market?
What are the major factors impacting the market?
What are the opportunities prevailing in the Digital Behavioral/Mental Health market?
Which region has the highest share in the global market? Which region is expected to witness the highest growth rate in the next 5 years?
Who are the major players operating in the market?
What are the key strategies adopted by players?
The study has been compiled based on the extensive primary and secondary research.
Secondary Research (Indicative List)

Primary Research
To validate research findings (market size & forecasts, market segmentation, market dynamics, competitive landscape, key industry trends, etc.), extensive primary interviews were conducted with both supply and demand side stakeholders.
Supply Side Stakeholders:
Senior Management Level: CEOs, Presidents, Vice-Presidents, Directors, Chief Technology Officers, Chief Commercial Officers
Mid-Management Level: Product Managers, Sales Managers, Brand Managers, R&D Managers, Business Development Managers, Consultants
Demand Side Stakeholders:
Stakeholders in Community Clinics, Hospitals, and Private Practices
Breakdown of Primary Interviews

Market Size Estimation
Both 'Top-Down and Bottom-Up Approaches' were used to derive market size estimates and forecasts.
Data Triangulation
Research findings derived through secondary sources & internal analysis was validated with Primary Interviews, Internal Knowledge Repository and Company's Sales Data.