Digital Biomarkers Market – Increasing Demand for Mobile Health Apps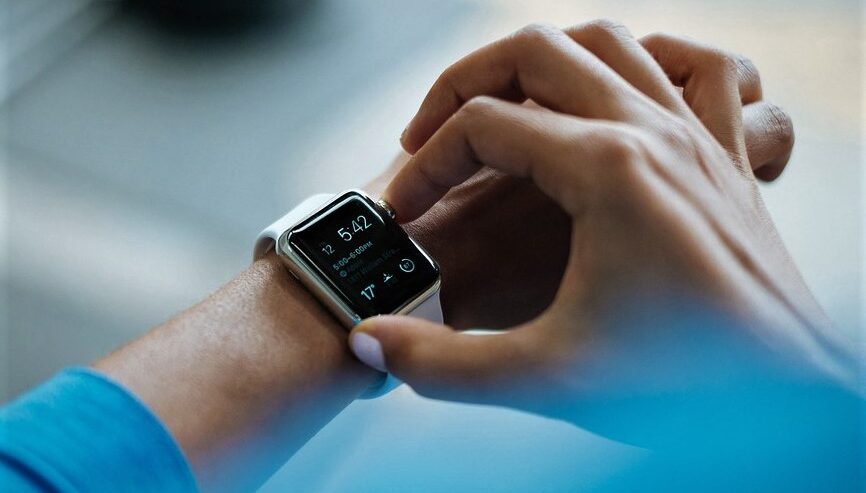 The Global Digital Biomarkers Market is set to witness a significant CAGR of 35% from 2021 to 2026. High investments in R&D, increasing usage of digital tools such as smartphones and wearables, development of novel products by market players, high cost involved in drug development, and rising demand for mobile health apps are some of the key factors driving the Global Digital Biomarkers Market.
The Digital Biomarkers market is marked by the presence of key players such as ActiGraph, LLC (US), AliveCor Inc. (US), Amgen Inc. (US), Biogen Inc. (US), AiCure (US), AstraZeneca (UK), and others.
Digital biomarkers are indexes that use data from digital platforms such as smartphones and wearable devices to objectively visualize the presence or absence of a disease, as well as changes caused by treatment. Digital biomarkers use advanced analytics and artificial intelligence (AI) algorithms to examine the data which would be impossible for humans to do alone.
High investments and funding to develop novel technologies to fuel its high demand
It is predicted that digital biomarker is likely to be a vital tool for future diagnostic and treatment protocols for specific indications such as Alzheimer's disease, amyotrophic lateral sclerosis (ALS), cancer, among others. High growth of the digital biomarkers market has led to a number of investments and funding activities to accelerate research on digital biomarkers. Some of these are listed below:
In May 2022, Imagene AI, an Israel based digital biomarker company, secured US$ 21.5 million funding that includes US$ 3 million in seed funding led by Blumberg Capital and Series A round of US$ 18.5 million led by technology-driven cancer medicine investors, to focus on precision medicine in cancer care.
In February 2022, Koneksa, a company engaged in designing and validating digital biomarkers raised US$ 45 million Series C Financing led by AyurMaya, joined by Takeda Ventures and Velosity Capital, and existing investors such as McKesson Ventures, Merck Global Health Innovation Fund, Novartis, and others, to accelerate the expansion of digital biomarker platform.
In August 2021, the Alzheimer's Drug Discovery Foundation (ADDF), US, awarded a funding up to US$ 2 million to the Early Detection of Neurodegenerative diseases (EDoN) initiative for a joint research programme led by Alzheimer's Research UK, with the goal of developing a digital biomarker to identify Alzheimer's disease at its earliest stage.
In May 2020, Hikma Pharmaceuticals PLC invested in Altoida, Inc., following the company's US$ 6.3 million Series A round in 2019. Altoida's technology provides healthcare professionals with a novel way to classify patients' risk of Mild Cognitive Impairment (MCI) due to Alzheimer's Disease (AD) and drive better clinical outcomes for brain diseases by combining active digital biomarkers with the latest advancements in artificial intelligence, machine learning, and augmented reality.
Big pharma companies and government bodies extend focus on digital biomarkers to boost the adoption of digital biomarkers market
Digital biomarkers are much more than fitness trackers and smartwatches. The digital biomarkers market has witnessed a number of big pharma companies partnering with innovative digital health start-ups to enhance the adoption of this technology and co-develop advanced solutions. With the huge burden caused by Covid-19 pandemic, government bodies have also shown interest for the development of digital biomarker based therapeutic solution. Some of the recent developments in this space are listed below:
In March 2022, AstraZeneca partnered with Huma Therapeutics, a UK-based medical technology company, to develop Software as a Medical Device (SaMD) companion apps for several therapeutic conditions by combining predictive algorithms, digital biomarkers, and real-world data
In March 2022, Mitsubishi Tanabe Pharma America (MTHA) collaborated with EverythingALS, a consortium for bridging the gap between patients, research and technology. This collaboration is aimed at accelerating the development of digital biomarkers for amyotrophic lateral sclerosis (ALS)
In January 2021, Biogen announced its partnership with Apple for the development of cognitive health digital biomarkers by assessing the potential of iPhone and Apple Watch for conditions such as mild cognitive impairment (MCI)
In September 2020, National Institute of Health (NIH) awarded a contract to physIQ, a company that bring life-saving therapies to market faster. This contract is aimed at developing an innovative AI-based COVID-19 digital biomarker solution
In December 2018, Eli Lilly & Co. expanded its collaboration with Evidation Health, a digital health company, to develop digital biomarkers for diseases derived from wearable sensors and smartphones through Evidation's Andromeda consented data platform
Personal data privacy concerns and lack of validation procedures limiting digital biomarkers market growth
Although digital biomarkers offer multiple advantages, there are several challenges for digital biomarker development and its adoption which is expected to hinder the market growth. These include data validation, mistrust and data privacy concerns, and shortage of open-source data.
Data Validation: Transforming digital device data into approved clinical endpoints is a time-consuming process that requires input from a variety of disciplines, including engineering, machine learning, data science, clinical research, and regulatory engagement. To unify methodologies to evaluate and enhance digital biomarkers in clinical settings, an open validation framework based on transparency, metadata standards, external evaluation, and data sharing is required. Furthermore, the process of converting data into digital biomarkers is computationally expensive, and digital biomarker research lacks standards and validation procedures.
Data privacy concerns: Patient centricity, integration of real-world evidence, reduced patient burden of trial participation, enhanced inclusivity in patient enrolment, decentralized trials, and better product differentiation are all benefits of using digital biomarkers in drug development. Despite being a promising new technology, one of the most important requirements and challenges for digital biomarkers is to protect sensitive patient data throughout the process.
Irrespective of multiple challenges for the adoption of digital biomarkers, there have been successful examples where digital markers have shown tremendous progress such as in the field of neurodegenerative diseases. For instance, Smartphone-based metrics have been developed and used in clinical studies to monitor Parkinson's disease symptoms. With such huge investments in R&D and increased focus of big pharma companies for drug development, the digital biomarkers market is expected to witness a significant growth in next five years.
Key Strategic Questions Addressed
What is the market size & forecast of the digital biomarkers market?
What are historical, present, and forecasted market shares and growth rates of various segments and sub-segments of the digital biomarkers market?
What are the key trends defining the digital biomarkers market?
What are the major factors impacting the market?
What are the opportunities prevailing in the market?
Which region has the highest share in the global market? Which region is expected to witness the highest growth rate in the next 5 years?
Who are the major players operating in the digital biomarkers market?
What are the key strategies adopted by players?
The study has been compiled based on the extensive primary and secondary research.
Secondary Research (Indicative List)

Primary Research
To validate research findings (market size & forecasts, market segmentation, market dynamics, competitive landscape, key industry trends, etc.), extensive primary interviews were conducted with both supply and demand side stakeholders.
Supply Side Stakeholders:
Senior Management Level: CEOs, Presidents, Vice-Presidents, Directors, Chief Technology Officers, Chief Commercial Officers
Mid-Management Level: Product Managers, Sales Managers, Brand Managers, R&D Managers, Business Development Managers, Consultants
Demand Side Stakeholders:
Stakeholders in Pharmaceutical & Biopharmaceutical Companies, CROs & CMOs, Academic & Research Institutes
Breakdown of Primary Interviews

Market Size Estimation
Both 'Top-Down and Bottom-Up Approaches' were used to derive market size estimates and forecasts.
Data Triangulation
Research findings derived through secondary sources & internal analysis was validated with Primary Interviews, Internal Knowledge Repository and Company's Sales Data.