Drug Discovery Software Market Report – Use of AI & ML in Drug Discovery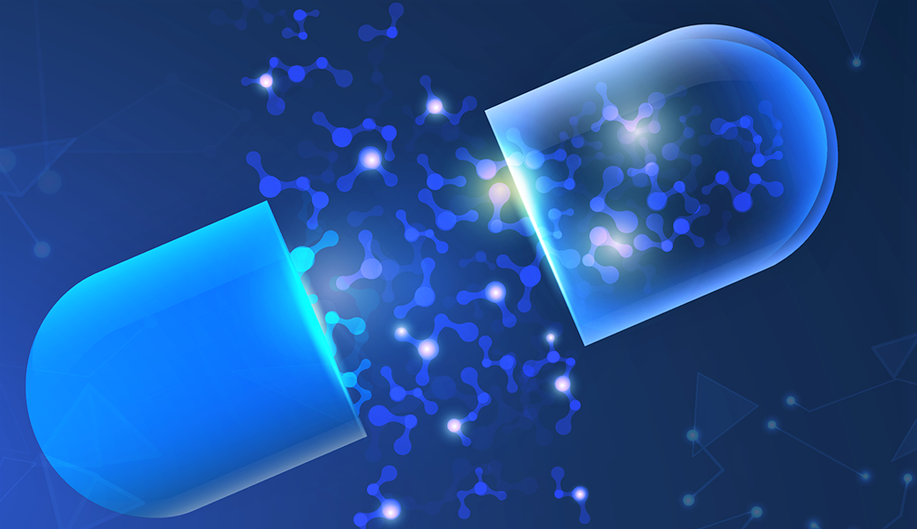 The global Drug Discovery Software market valued at ~$2 billion in 2020 and is expected to grow at a CAGR of ~14% to cross $3.5 billion by 2025, driven by growing R&D spending across the world, need for cost-efficiency & faster time-to-market, stringent regulatory compliance/reporting, growing use of AI & ML in drug discovery, and rising demand for novel software solutions specifically designed for biologics/cell & gene therapy.
The life science industry is rapidly evolving and is increasingly looking for software solutions to research and innovate in the most efficient and accurate way possible. The drug discovery software market (such as ligand-based design, structure-based design, LIMS, ELN, etc.) is driven by the increasing R&D spend and pipeline, expanding scope and scale, increasing stringency of testing and regulations, growing number and size of biotechs, need for increasing cost efficiencies and reducing time to market, and move towards web/cloud-based software.
Drug Discovery Software Market – Niche but Fast-Growing Market
The drug discovery software market is niche and growing rapidly, driven by the rising pressure on the pharma and biotech companies to cut costs in the research and preclinical stage of drug development, reduce timelines and improve transparency through deep learning software tools.
"Large players present in this segment are trying to consolidate the market by becoming a one stop shop. Moreover, companies are also considering to combine their solutions with bioinformatics and LIMS tools to have a competitive edge." - Executive, Leading Drug Discovery Software Provider, US
Increasing Focus on Developing AI/ML platforms for Drug Discovery
The life sciences industry is increasingly recognizing the benefits offered by big data and AI/ML in drug discovery. Big data combined with AI/ML is facilitating data point generation in incomplete and often noisy datasets, reducing the need for complex experiments limited by output capacity or costs. Several AI/ML developments could be seen recently that are expected to disrupt the current drug discovery landscape. For instance, in Mar 2021, insitro, a ML-driven drug discovery and development company raised $400 million in a Series C financing. In 2020, Optibrium launched Cerella, an AI software platform for drug discovery.
Rising Demand for Software Solutions Specifically Designed for Biologics
With rapidly expanding research on advanced therapies like cell and gene therapies and healthy CGT pipeline, there is robust demand for software solutions to maximize process and workflow efficiencies across services. Biologics are expected to experience strong growth in the drug discovery phase. 50% of drugs currently in the preclinical phase are biologics. To leverage growth opportunities, companies are entering/expanding into biologics software space.
Transition to Web/Cloud-based Software
With the growing need for data sharing across and between organizations, traditional on-premise installations face challenge to survive in a data-driven world. On-premise systems lack scalability and easy integration, are often time-consuming and costly to implement and manage. The drug discovery software industry is slowly moving towards web/cloud-based solutions as it can address most of these issues with quick deployment, minimum upfront costs, high flexibility and scalability making it affordable for even small and medium size pharma/biotechs, academic research/universities and CROs.
Competitive Landscape: Drug Discovery Software market
The global drug discovery software market is highly competitive and fragmented. Some of the key players include Dassault Systèmes, LabVantage, PerkinElmer, Schrodinger, Abbott, Healx, Optibrium, Instem, Chemical Computing Group, dotmatics, idbs, Titian, Biovia, Celsius, Genome Biologics, Molsoft, Openeye, BullFrog AI, Atomwise, Owkin, Standigm, insitro, AbCellera, Recursion and CytoReason.
Key Strategic Questions Addressed
What is the market size & forecast of Drug Discovery Software market?
What are historical, present, and forecasted market shares and growth rates of various segments and sub-segments of Drug Discovery Software market?
What are the major growth drivers, restraints/challenges impacting the market?
What are the opportunities prevailing in the Drug Discovery Software market?
Which region has the highest share in the global market? Which region is expected to witness highest growth rate in the next 5 years?
Who are the major players operating in the market? How is the competitive positioning of key players?
What are the key strategies adopted by players in Drug Discovery Software market?
The study has been compiled based on the extensive primary and secondary research.
Secondary Research (Indicative List)

Primary Research
To validate research findings (market size & forecasts, market segmentation, market dynamics, competitive landscape, key industry trends, etc.), extensive primary interviews were conducted with both supply and demand side stakeholders.
Supply Side Stakeholders:
Senior Management Level: CEOs, Presidents, Vice-Presidents, Directors, Chief Technology Officers, Chief Commercial Officers
Mid-Management Level: Product Managers, Sales Managers, Brand Managers, R&D Managers, Business Development Managers, Consultants
Demand Side Stakeholders:
Stakeholders in Pharma, Biotech, CROs, Academic Research Institutes & Other End Users.
Breakdown of Primary Interviews

Market Size Estimation
Both 'Top-Down and Bottom-Up Approaches' were used to derive market size estimates and forecasts
Data Triangulation
Research findings derived through secondary sources & internal analysis was validated with Primary Interviews, Internal Knowledge Repository and Company's Sales Data