External Defibrillators Market Size, Share, Growth, Demand and Trends 2026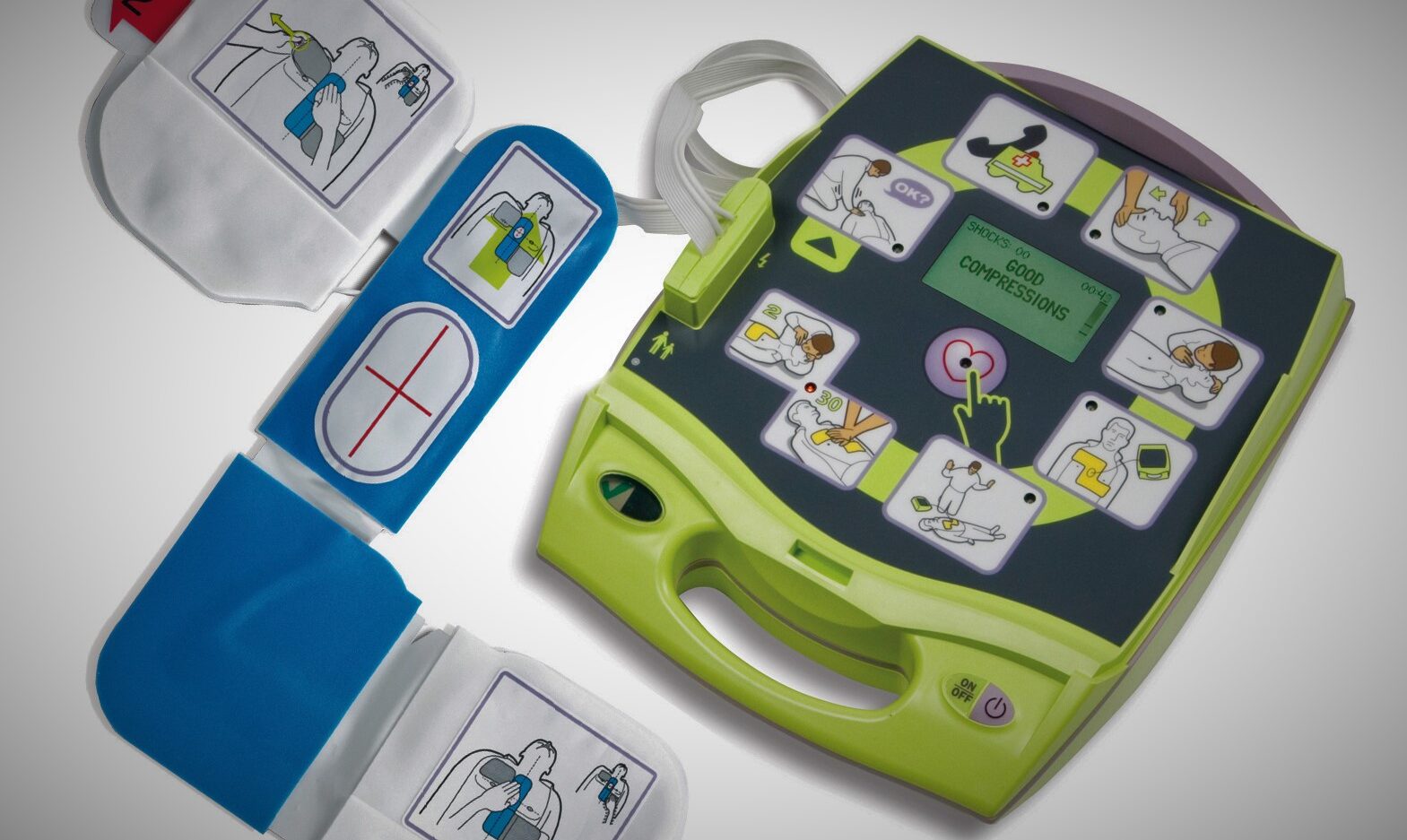 The Global External Defibrillators Market is set to witness a high CAGR of 11% from 2021 to 2026. Rising cases of sudden cardiac arrest, rising focus of market players to develop technologically advanced products, initiatives taken by government and private organizations to install AEDs at public places, and growing adoption of sedentary lifestyle among general population are some of the key factors driving the market growth.
An external defibrillator is used to help people suffering from sudden cardiac arrest to restore normal rhythm of the heart. It is an advanced, yet simple-to-use medical equipment that can assess the heart's rhythm and, if required, provide an electrical shock or defibrillation, to assist the heart in regaining a healthy rhythm. An external defibrillator is typically a portable device that is strategically placed, frequently in wall cabinets, in areas where large numbers of people gather such as hotels, casinos, offices, and even in hospitals where these devices are used frequently.
Technological advancements in External Defibrillators to fuel its Market Demand
Continuous advances in both manual and automatic external defibrillators have enabled to develop efficient devices with smarter operations such as rapid shock delivery, voice prompts, and small size, among others. Such advancements tend to provide competitive edge to manufacturers and therefore, major players are continuously focusing on new product development to strengthen their position in this market. Some of the new product developments are listed below:
In March 2022, Avive raised $22 million in Series A funding round for the development of an intelligent automated external defibrillator technology and connected platform to decrease death due to out-of-hospital cardiac arrest.
In November 2020, HeartHero received CE mark approval for its automated external defibrillator (AED) 'Elliot', which is one of the low-cost portable devices featuring easy-to-use operations weighing just over a pound.
In June 2020, Philips received pre-market approval for its HeartStart FR3 and HeartStart FRx AEDs from the US Food and Drug Administration (FDA). The HeartStart FR3 is a professional-grade AED designed for medical personnel and first-responders while the HeartStart FRx is a public-access AED for emergency use at public places.
In September 2019, Mindray announced the launch of its BeneHeart C Series automated external defibrillator (AED) featuring smarter operations and faster shock delivery providing better resuscitation outcomes in an event of sudden cardiac arrest (SCA).
In April 2019, Stryker launched its LIFEPAK CR2 defibrillator with LIFELINKcentral AED program manager in the US market. This AED provide high quality CPR along with faster shock delivery, was previously launched in Europe and Canada in 2017 and in Japan in 2018.
Public-access defibrillation initiatives to boost adoption of External Defibrillators Market
Sudden cardiac arrest (SCA) is one of the leading causes of death across the globe. Furthermore, rising geriatric population prone to heart defects due to progressive deterioration in the structure and function of the heart and adoption of sedentary lifestyle by general population largely contributes to incidences of SCA at public places. To address this concern, a number of initiatives have been taken by public and private authorities to increase access to external defibrillators or provide funds to support such programs-
In December 2021, the city of Vancouver has approved a motion put forward by St. John Ambulance B.C. & Yukon to place 1,000 AEDs and first aid supplies throughout the city.
In September 2021, the governing body of men's and women's lacrosse in the US - USA Lacrosse, entered in a three-year partnership with Stryker to be an official AED provider to US National Teams and USA Lacrosse at discounted pricing.
In May 2021, the Leona M. and Harry B. Helmsley Charitable Trust has awarded a $6.4 million grant to the Nebraska Department of Health and Human Service (DHHS) for the distribution of 2,500 AEDs throughout the state.
In March 2021, the government in Canada announced an investment of $700,000 to purchase up to 350 AEDs and place them at all the public schools in Nova Scotia.
Issues related to Automated External Defibrillators – A Deterrent for External Defibrillators Market Growth
Although external defibrillators offer multiple advantages to patients and caregivers, there are certain issues related to the use of automated external defibrillators (AEDs). These include electrical failure and problems with battery, software, and hardware. Such issues result in delayed treatment, leading to undesirable performance of these devices and may even cause death. Some of the instances resulting in product recall are listed below-
In February 2021, Philips initiated a Class 2 device recall for its HeartStart HS1 Home Defibrillator issues related to process control.
In March 2020, Stryker initiated a Class 2 device recall for its LifePAK 500, a semi-automatic external defibrillator due to mechanical wear-through of the contact plating which does not recognize a patient connected to the device.
In December 2019, Schiller issued a filed safety notice for its Tempus LS manual external defibrillator due to change in impedance between patient and the device causing unexpected safety discharge.
In February 2018, the US FDA had alerted the healthcare providers regarding a recall notice of Philips' HeartStart MRx defibrillator due to malfunction of tubes caused by small cracks in the device's glass discharge tube.
Some of the other issues related to AEDs include faulty defibrillation pads, damaged cables, and delayed battery replacement. Irrespective of these issues, the external defibrillators market is expected to grow at a significant rate due to increased focus of market players on new product development. Substantial improvements in terms of increased battery longevity, portability, and connected platform, are expected to further drive the external defibrillators market growth.
Competitive Landscape Analysis: External Defibrillators Market
The external defibrillators market is marked by the presence of key players such as Stryker Corporation (US); Koninklijke Philips N.V. (Netherlands); Asahi Kasei Corporation (Japan); Nihon Kohden Corporation (Japan); Mindray Medical International Ltd. (China); and others.
Key Strategic Questions Addressed
What is the market size & forecast of the External Defibrillators Market?
What are historical, present, and forecasted market shares and growth rates of various segments and sub-segments of the External Defibrillators Market?
What are the key trends defining the external defibrillators market?
What are the major factors impacting the external defibrillators market?
What are the opportunities prevailing in the external defibrillators market?
Which region has the highest share in the global market? Which region is expected to witness the highest growth rate in the next 5 years?
Who are the major players operating in the external defibrillators market?
What are the key strategies adopted by players?
The study has been compiled based on the extensive primary and secondary research.
Secondary Research (Indicative List)

Primary Research
To validate research findings (market size & forecasts, market segmentation, market dynamics, competitive landscape, key industry trends, etc.), extensive primary interviews were conducted with both supply and demand side stakeholders.
Supply Side Stakeholders:
Senior Management Level: CEOs, Presidents, Vice-Presidents, Directors, Chief Technology Officers, Chief Commercial Officers
Mid-Management Level: Product Managers, Sales Managers, Brand Managers, R&D Managers, Business Development Managers, Consultants
Demand Side Stakeholders:
Stakeholders in Public and Private Hospitals, Government Authorities, Diagnostic Centers, and Clinics.
Breakdown of Primary Interviews

Market Size Estimation
Both 'Top-Down and Bottom-Up Approaches' were used to derive market size estimates and forecasts.
Data Triangulation
Research findings derived through secondary sources & internal analysis were validated with Primary Interviews, Internal Knowledge Repository, and Company Sales Data.