Global Albumin Market Size, Share, Industry Growth, Trends, Demand & Forecast 2023 to 2026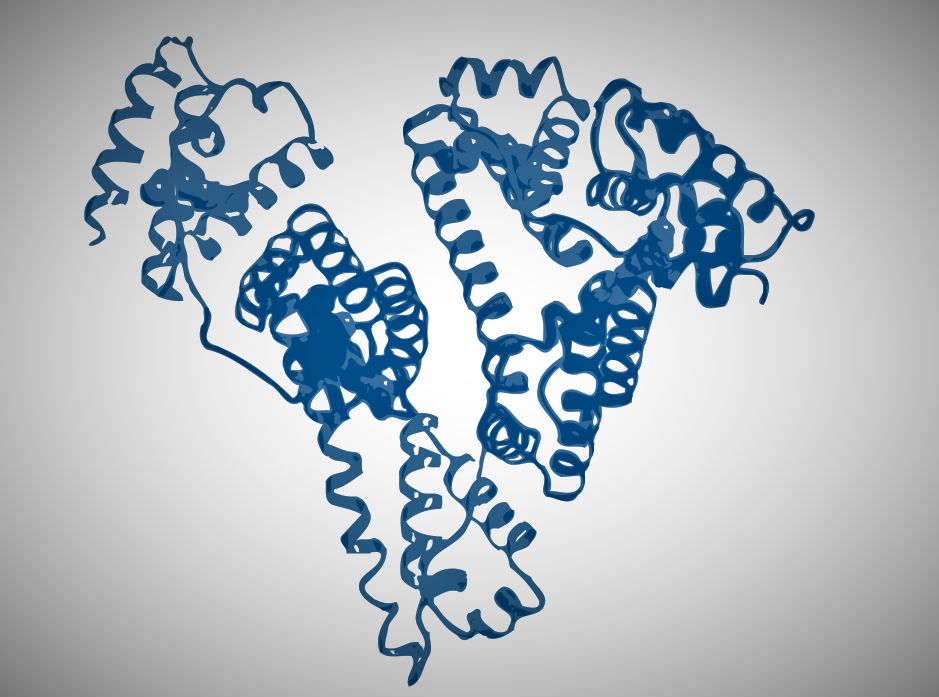 The Global Albumin Market is expected to grow at a rate of 6% by 2026. The development of albumin-based nanoparticles for drug delivery, high demand for albumin in R&D activities & clinical trials, rising production of immunoglobulin, growing plasma collection, increased preference for recombinant albumin in drug delivery, rising awareness about the benefits of albumin, growing usage of albumin as blood volumizer in a condition of shocks & burns, and rise in non-therapeutic applications of albumin as a multifunctional excipient are some of the key factors driving the albumin market growth.
Albumin is the most abundant circulating protein in the plasma, accounting for more than half of the human plasma protein. It is synthesized by hepatocytes and rapidly excreted into the bloodstream, where it carries out several functions including the modulation of plasma oncotic pressure, solubilizing long chain fatty acids, delivery of nutrients to cells, balancing plasma pH, and the transport of endogenous and exogenous ligands such as drugs. Albumin has been widely studied as a protein carrier for drug delivery. They are used in various applications including oncology, diabetes, hepatitis C and rheumatoid arthritis. Also, during fluid resuscitation in patients with hypovolemia, intravenous albumin is suggested as a second-line therapy if there is an inadequate response to crystalloids.
Growing Demand for Albumin in Research & Development and Clinical Trials Drives the Global Albumin Market
Albumin has emerged as one of the most important drug carriers for therapeutically active drugs, peptides, and antibodies. Albumin-based therapeutic agents are used especially for treating and diagnosing malignant, inflammatory, metabolic, and viral diseases. The elucidation of the binding of serum albumin to FcRn receptors that control its half-life is a key point in designing albumin-based therapeutic or diagnostic agents for optimizing their pharmacokinetics and drug targeting properties. Considering the commercial success of products that use albumin as a drug carrier and the ongoing clinical trials as well as due to the advent of many diverse technologies for improving the pharmacokinetic profile and drug targeting potential of therapeutic and diagnostic peptides, albumin is attracting the interest of researchers and also the pharmaceutical and biotechnological companies, which in turn is driving the growth of albumin market.
Albumin-Based Nanoparticles Offer Promising Drug Delivery System for Cancer Treatment
Nanotechnology has shown great potential in pharmaceutical applications, especially in the area of drug delivery. Albumin is a versatile biomaterial for the synthesis of nanoparticles. The efficiency of the albumin-based delivery resides in its ability to enhance tumor targeting and accumulation. Furthermore, albumin can bind to special receptors overexpressed on cancer cells and enhance nanoparticle binding and internalization. Albumin can specifically bind to gp60 and SPARC-mediated receptor endocytosis and thus can actively increase the uptake of the nanoparticles. This particular uptake mechanism allows the albumin-based nanoparticles to bypass the drug efflux mechanisms in tumor cells. Albumin also possesses functional groups, such as amino and carboxylic groups, which can be employed for the functionalization of albumin nanoparticles by targeting ligands or active therapeutics. Currently, the albumin-paclitaxel nanoparticle (Abraxane™) is commercially available in the market, whereas several albumin-nanoparticles are in clinical trials.
Growing Adoption of Recombinant Albumin over Serum-based Albumin for Drug Delivery Fuels the Market Demand
As regulatory guidelines have driven the need for animal-free options, there has been a decline in the use of serum-derived albumin. This is compounded by historical potential risks associated with Creutzfeldt–Jakob Disease (CJD) and Acquired Immune Deficiency Syndrome (AIDS). With the availability of recombinant albumin, historical risks associated with human serum albumin have been eliminated. It also provides a relatively simple solution to traditional formulation strategies and provides a cost-effective, single solution to several stability issues, and is particularly effective when used in very early development, allowing products to be stabilized quickly in a common formulation. For vaccine products, the inclusion of recombinant human albumin can improve stability in both liquid and solid states, as well as enhance yields during the harvesting and processing of viruses for a vaccine.
The Potential Role of Human Serum Albumin in Covid-19 Patients Boosts the Albumin Market Growth
Albumin downregulates the expression of the ACE2 receptors and has been shown to improve the ratio of arterial partial pressure of oxygen/fraction of inspired oxygen in patients with acute respiratory distress syndrome as soon as 24 hours after treatment and with an effect that persists for at least seven days. Moreover, researchers who have studied the clinical characteristics of Covid-19 patients have reported that low serum albumin on presentation in COVID-19 infection is associated with a higher incidence of serious outcomes like kidney injury, cardiac injury, hypercoagulability, post-viral physical debility, encephalopathy, and higher mortality. Thus, albumin is regarded as a reliable indicator of the prognosis of patients with severe COVID-19 infection which is also supported by a lot of studies in clinical trials.
Key Challenges/ Constraints: Albumin Market
The stringent government regulations, limited reimbursement, rising shift towards serum-free solutions, and side effects associated with the use of albumins such as nausea, vomiting, fever, chills, fast heart rate, mild rash, and flushing (warmth, redness, or tingly feeling) are the major factors restraining the growth of the albumin market.
North America Holds the Largest Market Share but APAC is Set to Witness Strongest Growth in the Albumin Market
North America holds the largest market share of the albumin market. This can be mainly attributed to the rising demand for albumin-based R&D activities, the presence of advanced and robust healthcare infrastructure, the growing demand for albumin in various non-therapeutics applications, and the presence of market key players in this region. However, Asia-Pacific is expected to grow significantly during the forecast period due to the rising incidence of liver and kidney diseases, rising production of immunoglobulins, and the growing prevalence of hypovolemia and associated diseases in this region.
Competitive Landscape Analysis: Global Albumin Market
The global albumin market is marked by the presence of established market players such as Baxter International Inc., China Biologic Products Inc, CSL Behring Limited, Grifols S.A., Apotex Corp., Sigma-Aldrich Co. (Merck KGaA), Novozymes, Octapharma AG, Aadi Bioscience Inc., Takeda Pharmaceuticals Inc, Ventria Bioscience, Celgene (Bristol Myers Squibb), Amgen, Mitsubishi Tanabe Pharma, Akron Biotech, Bio Products Laboratory (BPL), Biotest AG, Albumedix Ltd., Albumin Therapeutics, LLC (Albumin Bioscience), HiMedia Laboratories, InVitria, among others.
Companies Adopt both Organic & Inorganic Growth Strategies to Increase their Market Share in the Global Albumin Market
Players operating in this market are adopting organic and inorganic growth strategies such as collaborations, acquisitions, and expansions to garner market share. For instance,
In April 2022, Apotex Corp. announced the release of its Paclitaxel protein-bound particles for injection (albumin-bound), a generic version of Abraxane in the United States.
In February 2022, Aadi Bioscience, Inc. announced the launch of its FYARRO (sirolimus protein-bound particles for injectable suspension) (albumin-bound) for intravenous use for the treatment of adult patients with locally advanced unresectable or metastatic malignant PEComa
In January 2022, Bio Products Laboratory (BPL), announced that the National Medical Products Administration (NMPA) for China has granted BPL a license to market ALBUMINEX® 25% product to China.
In November 2021, Grifols announced the launch of its latest albumin portfolio innovation, ALBUTEIN FlexBag™ (Albumin [Human] U.S.P.) in 5% and 25% concentrations. the ALBUTEIN FlexBag™ features a port that is easy to use, allowing the minimization of bubble accumulation during infusion, and easy to spike, helping nurses and hospital teams avoid needle sticks.
In March 2021, Albumedix Ltd. announced that they have entered into a distribution agreement with FUJIFILM Wako Pure Chemical Corporation (FUJIFILM Wako) in Japan and China including Hong Kong. The partnership further strengthens Albumedix's commitment to advanced therapy and biopharmaceutical developers in the region.
Key Strategic Questions Addressed
What is the market size & forecast of the albumin market?
What are the historical, present, and forecasted market shares and growth rates of various segments and sub-segments of the albumin market?
How has Covid-19 impacted the albumin market?
What are the major growth drivers, restraints/challenges impacting the market?
What are the opportunities prevailing in the albumin market?
What is the investment landscape of albumin market?
Which region has the highest share in the global market? Which region is expected to witness the highest growth rate in the next 5 years?
Who are the major players operating in the market? What is the competitive positioning of key players?
Who are the new players entering the global albumin market?
What are the key strategies adopted by players operating in albumin market?
The study has been compiled based on the extensive primary and secondary research.
Secondary Research (Indicative List)

Primary Research
To validate research findings (market size & forecasts, market segmentation, market dynamics, competitive landscape, key industry trends, etc.), extensive primary interviews were conducted with both supply and demand side stakeholders.
Supply Side Stakeholders:
Senior Management Level: CEOs, Presidents, Vice-Presidents, Directors, Chief Technology Officers, Chief Commercial Officers
Mid-Management Level: Product Managers, Sales Managers, Brand Managers, R&D Managers, Business Development Managers, Consultants
Demand Side Stakeholders:
Stakeholders in the Pharmaceutical & Biotechnology Industry, Research Institutes, and Other End Users.
Breakdown of Primary Interviews

Market Size Estimation
Both 'Top-Down and Bottom-Up Approaches' were used to derive market size estimates and forecasts.
Data Triangulation
Research findings derived through secondary sources & internal analysis were validated with Primary Interviews, Internal Knowledge Repository, and Company Sales Data.