Global Dermatology Devices Market Analysis by Size, Share, Growth & Demand 2026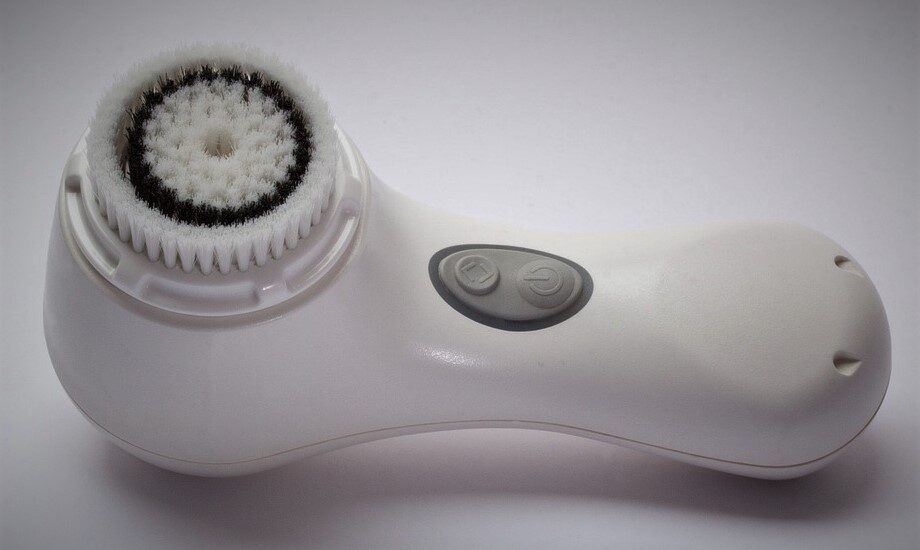 Global Dermatology Devices Market is expected to grow at a rate of 12% by 2026. Growing awareness on dermatology devices for aesthetic treatments, growing cases of skin diseases & skin cancer, technological advancements in dermatology devices, and rising usage of dermatology devices for hair removal & stretch mark reduction are some of the key factors driving the global dermatology devices market growth.
Dermatology involves the study, research, diagnosis, and management of any health conditions that may affect the skin, fat hair, nails, and membranes. The skin is the largest organ of the human body, which acts as a barrier to protect the internal organs from injury and bacteria. Dermatology devices are the devices that help in diagnosing and treatment of skin diseases as well as hair, and nail-related diseases like psoriasis, eczema, acne, rosacea, ichthyosis, vitiligo, hives, seborrheic dermatitis, lesions, rashes, hair removal, and nail infection. Skin disorders vary greatly in symptoms and severity.
Dermatology devices are classified into two types treatment devices and diagnostic devices. Treatment devices include lasers, light therapy devices, electrosurgical equipment, liposuction devices, cryotherapy devices, and microdermabrasion devices whereas diagnostic devices include microscopes, dermatoscopes, and imaging techniques.
Growing Adoption of Dermatology Devices for Aesthetic Treatment Boost the Dermatology Devices Market
Aesthetic treatments are non-surgical procedures designed to combat signs of aging, rejuvenate, and refresh skin. Lasers and energy-based devices allow physicians to provide quality care to patients and achieve optimal clinical results. These devices can also be used in the treatment of excessive sweating, remove pigmentation, treat acne, scars, skin tags, moles, and improve the appearance of veins. After going through aesthetic treatments a patient feels more confident and younger than their original age. The high adoption of dermatology devices in aesthetic treatment is further expected to boost market growth.
Increase in Usage of Laser Application in Dermatology Fuels the Demand
The use of laser technology in aesthetic medicine is due to the use of unique properties of laser radiation in techniques for eliminating aesthetic imperfections of the skin and its rejuvenation. A laser can be used in dermatology, cosmetology, and aesthetic medicine as a tool for bloodless dissection, evaporation, and coagulation of soft tissues, for laser resurfacing and destruction of vascular skin pathologies. Due to these properties, laser treatment is used in various aesthetic procedures such as hair removal, tattoo removal, skin resurfacing, vascular lesions, and pigmented lesions, among other skin diseases.
Growing Usage of Dermoscopy Techniques In the Diagnosis of Skin Disorder Drives the Dermatology Devices Market
Dermoscopy is a non-invasive, in-vivo technique that has traditionally been useful for the evaluation of suspicious skin lesions. It can help identify lesions and differentiate melanocytic lesions from dysplastic lesions, melanomas, or non-melanoma skin cancers such as basal cell carcinoma or squamous cell carcinoma. Moreover, it can also help in the diagnosis of dermatological disorders including inflammatory dermatosis, pigmentary dermatosis, infectious dermatosis, and disorders of the hair, scalp, and nails. Also, the development of new dermatology devices that utilizes both pulse and light spectroscopy for the diagnosis of skin lesions at the subcellular level is further fueling the demand for dermatology devices in the market.
Key Market Constraints/ Challenges: Dermatology Devices Market
The stringent regulatory policies for dermatology devices, reimbursement issues, and complications associated with dermatology treatments are some of the key factors that are likely to hamper its growth in the coming years. Furthermore, several insurance companies do not cover dermatology treatment under their policy. There are also several complications associated with treatment such as skin inflammation, skin irritation, itching, abnormal peeling of the skin, and a stinging sensation on the skin, among others.
North America Expected to Continue to Hold a Major Share in the Dermatology Devices Market
From a geographical perspective, North America holds a major market share of the dermatology devices market. This can be mainly attributed to the growing prevalence of skin cancer and other skin diseases such as acne, rosacea, etc., increase usage of dermatology devices in aesthetic treatments, and growing awareness regarding aesthetic procedures among young populations in the region. However, the Asia-Pacific region is expected to witness strong growth in the coming years, due to growing medical tourism, availability of low-cost treatment, and rising R&D investments by key players to develop advanced dermatology devices in the region.
Competitive Landscape Analysis: Dermatology Devices Market
Some of the key players operating in the global dermatology devices market are Image Derm, Alma Lasers, Lumenis, Aesthetic Group, 3Gen, Ambicare, Genesis Biosystems, Heine Optotechnik, Biolitec, Cortex Technology, Michelson Diagnostics, Dansys, Solta Medical, Hologic, Cutera, Strata Skin Sciences Inc., Obagi, Beijing Toplaser Technology Co. Ltd., Cynosure Inc., Canfield Scientific Inc., Syneron Medical Ltd. (Candela Corporation), PhotoMedex Inc., DermLite, and Aerolase, among others.
Companies Adopting Organic & Inorganic Growth Strategies to Increase their Market Share in Dermatology Devices Market
Players operating in this market are adopting organic and inorganic growth strategies such as collaborations, acquisitions, and new product launches to garner market share. For instance,
In May 2022, Cynosure Inc. announced a new investment of $60 million from lead investor Clayton, Dubilier & Rice. Cynosure develops, manufactures, and markets medical aesthetic treatment systems and consumables for dermatologists, plastic surgeons, medical spas, and other healthcare practitioners. The new capital will support the company's plan to grow and provide comprehensive treatment solutions to its customers.
In December 2021, Canfield Scientific Inc. acquired Medici Medical s.r.l. to create Canfield Scientific s.r.l., opens a state-of-the-art facility near Modena, Italy, and launches a medical dermatology education program.
In August 2021, Strata Skin Sciences Inc. announced the acquisition of the U.S. dermatology business of Ra Medical. The acquisition provides Strata an opportunity to immediately market its full business solution to Ra Medical's customer base of 400 dermatology practices.
The dermatology devices market is a growing market that is expected to gain further momentum in the coming years due to technological advancements, new product launches, and aggressive organic and inorganic growth strategies followed by the players.
Key Strategic Questions Addressed
What is the market size & forecast for the Dermatology Devices Market?
What are the historical, present, and forecasted market shares and growth rates of various segments and sub-segments of the Dermatology Devices Market?
How has Covid-19 impacted the Dermatology Devices Market?
What are the major growth drivers, restraints/challenges impacting the market?
What are the opportunities prevailing in the market?
What is the investment landscape of dermatology devices market?
Which region has the highest share in the global market? Which region is expected to witness the highest growth rate in the next 5 years?
Who are the major players operating in the dermatology devices market? What is the competitive positioning of key players?
Who are the new players entering the dermatology devices market?
What are the key strategies adopted by players operating in dermatology devices market?
The study has been compiled based on the extensive primary and secondary research.
Secondary Research (Indicative List)

Primary Research
To validate research findings (market size & forecasts, market segmentation, market dynamics, competitive landscape, key industry trends, etc.), extensive primary interviews were conducted with both supply and demand side stakeholders.
Supply Side Stakeholders:
Senior Management Level: CEOs, Presidents, Vice-Presidents, Directors, Chief Technology Officers, Chief Commercial Officers
Mid-Management Level: Product Managers, Sales Managers, Brand Managers, R&D Managers, Business Development Managers, Consultants
Demand Side Stakeholders:
Stakeholders in Hospitals, Dermatology Clinics, Physician Offices, Academic Research Institutes, and Other End Users.
Breakdown of Primary Interviews

Market Size Estimation
Both 'Top-Down and Bottom-Up Approaches' were used to derive market size estimates and forecasts.
Data Triangulation
Research findings derived through secondary sources & internal analysis were validated with Primary Interviews, Internal Knowledge Repository, and Company Sales Data.