Global Drug Screening Market Size, Share, Trends & Growth Opportunities 2025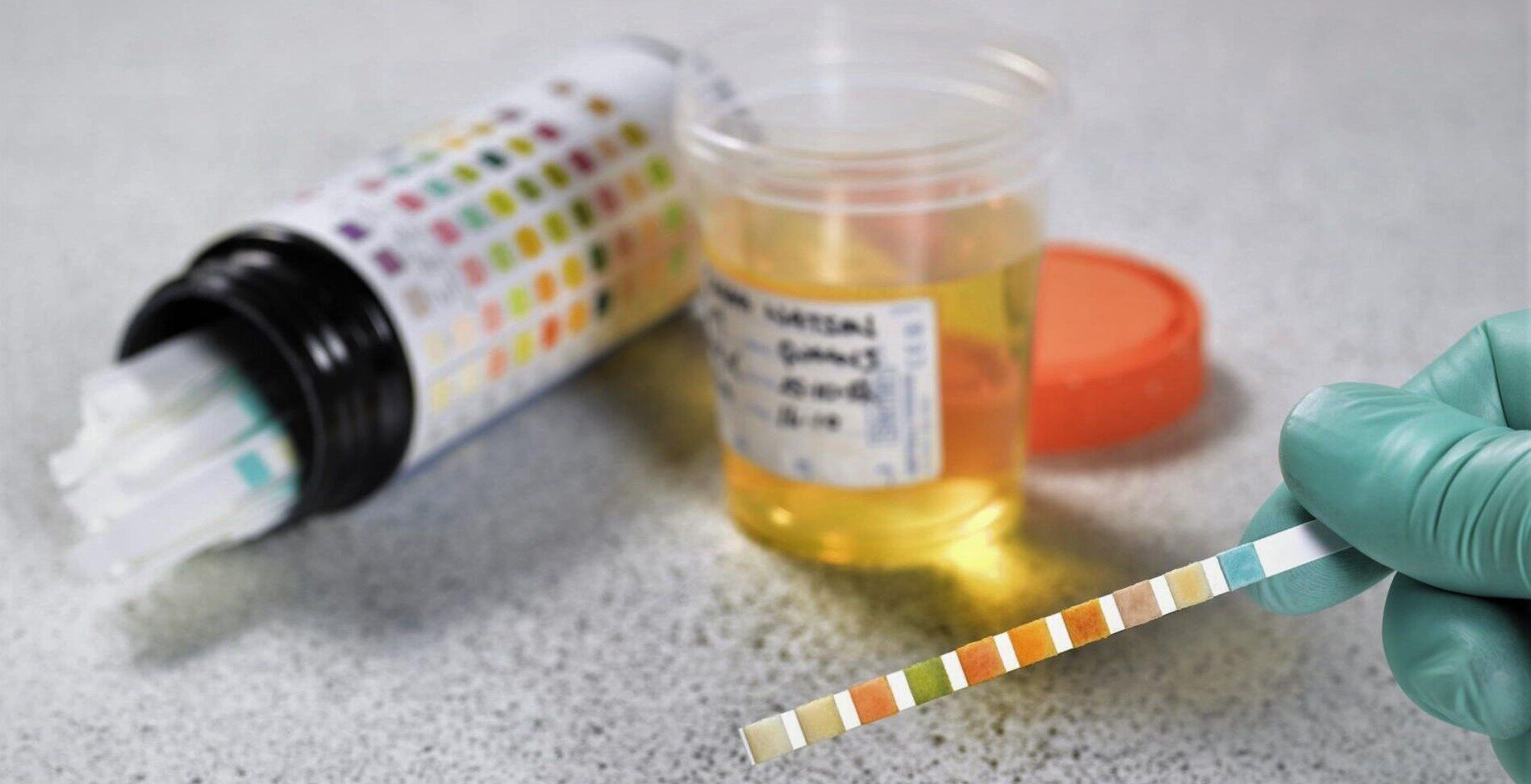 Global Drug Screening Market is estimated at $4.8 Bn (2020) growing at a CAGR of 15.8% through 2020-2025. The market growth is driven by growing drug use after COVID-19 pandemic and increase in abuse of illicit drugs such as cannabis.
Drug screening/drug of abuse testing offers a practical way to monitor and detect a person's drug/alcohol use. Drug screening is frequently used at workplaces to test for illicit drug use that could affect employee well-being/organization's productivity as well as for pre-employment testing; in the criminal justice system as part of a court-ordered treatment program; by pain management clinics to ensure patient adherence to prescriptions and monitoring non-prescribed drug use; Federal drug testing programs (e.g. programs run by the Substance Abuse and Mental Health Services Administration (SAMHSA), the Department of Transportation (DOT), and the U.S. military); and at hospitals in case of patients admitted for drug overdose in emergency department. It is also used at home for self-testing.
COVID-19 pandemic led to increase in drug abuse
The COVID-19 crisis pushed more than 100 million people into unemployment. Mental health issues are also on the rise worldwide. This has led to potential increase in drug abuse. In parallel, drug traffickers have quickly recovered from initial setbacks caused by lockdown restrictions, driven in part by a rise in the use of technology (drug traffickers using online platforms etc.) and cryptocurrency payments that are operating outside the regular financial system. Changes have been observed in drug use patterns during the pandemic, including increase in the use of illegal cannabis and the non-medical use of pharmaceutical sedatives. These factors are likely to increase demand for drug screening products/services.
"The pandemic fueled discussions about substance use disorders (SUDs), as drug and alcohol use along with the associated deaths from their overdoses increased. Confusion, loneliness, and unemployment caused more people to either start/increase drugs and alcohol consumption, when many treatment centers and support groups were unavailable during the pandemic" – CEO, Leading Drug and Alcohol Screening Laboratory
The U.S. witnessed a 30% increase in deaths related to drug overdose in 2020
During the COVID-19 pandemic, the U.S. witnessed a worse substance abuse crisis. More than one in ten adults started/increased the use of alcohol or drugs during pandemic. This resulted an increase in drug overdose-related deaths. According to CDC statistics, deaths due to drug overdose (primarily driven by opioids) recorded 30% increase in 2020 and reached over 93,000 from about 72,000 deaths in 2019. This has greatly increased demand for drug screening in the U.S.
Regional Adoption: Drug Screening Market
Comprehensive regional assessment of the global drug screening market covering the U.S., Europe (Germany, UK, France and RoE), Asia-Pacific and RoW suggests that U.S. is currently the largest market for drug screening. The major reason being - drug screening is mandatory/legal for all private or public employees in the U.S. The employers are allowed to perform random tests for their existing employees as well as pre-employment test in case of hiring new employees. On the other hand, European countries have adopted a conservative approach for drug testing. Pre-employment or random screening is banned in many European countries. In the UK, the law on drugs-testing is unclear. Although the possession of banned drugs is illegal, people cannot be charged simply because they tested positive. In Europe, public sector employers should abide by the 1998 Human Rights Act. This act gives a right of privacy to the employees. Employment tribunals have also ruled that an employer cannot dismiss employee in case of possession of drugs outside the workplace. Thus, unfavorable regulations for drug testing has been one of the major obstacles for the growth of the European drug screening market.
Some of the key players in the drug screening market are Quest Diagnostics, Abbott, LabCorp, Clinical Reference Laboratory, Inc., Orasure Technologies, Quidel, Thermo Fisher, DrugScan, Inc., Lion Laboratories, Drägerwerk, and Intoximeters.
Key Strategic Questions Addressed
What is the market size & forecast of drug screening market?
What are historical, present, and forecasted market shares and growth rates of various segments and sub-segments of drug screening market?
What are the key trends defining the drug screening market?
What are the major factors impacting the market?
What are the opportunities prevailing in the market?
Which region has the highest share in the global market? Which region is expected to witness highest growth rate in the next 5 years?
Who are the end users of the drug screening services?
Who are the major players operating in the market?
Who are the new players entering the drug screening market?
What are the key strategies adopted by players?
The study has been compiled based on the extensive primary and secondary research.
Secondary Research (Indicative List)

Primary Research
To validate research findings (market size & forecasts, market segmentation, market dynamics, competitive landscape, key industry trends, etc.), extensive primary interviews were conducted with both supply and demand side stakeholders.
Supply Side Stakeholders:
Senior Management Level: CEOs, Presidents, Vice-Presidents, Directors, Chief Technology Officers, Chief Commercial Officers
Mid-Management Level: Product Managers, Sales Managers, Brand Managers, R&D Managers, Business Development Managers, Consultants
Demand Side Stakeholders:
Stakeholders in Federal/private workplaces, criminal justice systems, hospitals & clinics, law enforcement etc.
Breakdown of Primary Interviews

Market Size Estimation
Both 'Top-Down and Bottom-Up Approaches' were used to derive market size estimates and forecasts
Data Triangulation
Research findings derived through secondary sources & internal analysis was validated with Primary Interviews, Internal Knowledge Repository and Company's Sales Data