Global FemTech Market Report 2025 – Digital Revolution in Women's Health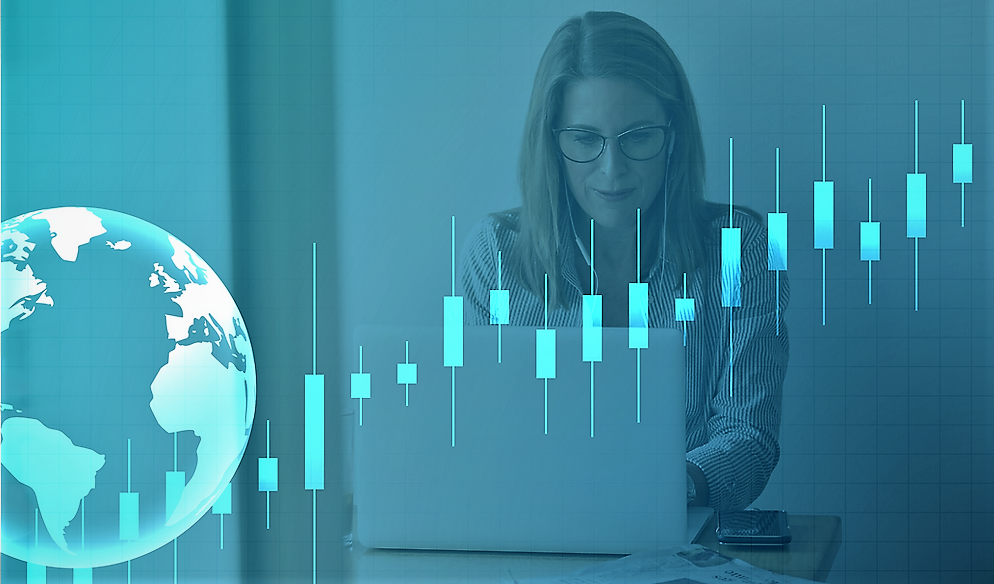 The Global FemTech Market valued at ~$22 billion (2020) is set to witness healthy growth rate of 15% by 2025. Favorable investment environment, rising adoption of telehealth, increasing burden of chronic & infectious diseases, technological advancements, growing emphasis on reproductive health & sexual empowerment in developing economies and rising awareness amongst women related to detection & management of early illness are some of the key factors driving the FemTech market growth.
However, strict policies related to advertising of products, inadequate understanding of women's health issues by investors, female underrepresentation in the investment community and adverse impact of covid-19 on clinical trial enrolment are some of key factors that are likely to hamper the growth of the market.
Women's health is frequently side-lined as a niche market. Historically too, there has not been a specific women-oriented tech market. Also, the companies which manufactured and marketed products explicitly aimed at women consumers have failed. However, currents are changing and this can be attributed to the rise of the 'she-conomy'. Women are now playing a pivotal role across the healthcare continuum as consumers, decision makers, healthcare professionals & caregivers. Many start-ups and companies have realized the gap left and this resulted in the emergence of FemTech.
FemTech is defined as software, diagnostics, products and services that leverage technology to improve women's health. It involves the use of digital health to positively impact women's health and wellbeing.
"We are currently observing that the FemTech market is maturing, as there are more and bigger funding rounds. We've also noticed the signs of upcoming consolidations and M&A deals, so there will be more public companies that will integrate various sub-domains. On top of that, I also feel there will appear more products for the audiences whose needs are underserved at present, such as menopausing women. There will also be more top of the funnel market growth as founders and VCs will see successful examples in the industry."
- CEO and Co-founder, British FemTech Startup
Personalization, In-Home Testing & Introduction of AI – Key Trends Defining the FemTech Market
Due to growing prominence of digital tools that aid users in understanding and managing their health data, there is surge in the number of personalized solutions targeted towards women to help them create health experiences that are more personal and meaningful to them and their families. Some of the personalized solutions offered by players include female-oriented approaches to health & disease management with a focus on heart health, pain management, and diabetes and weight management.
Due to rising women's healthcare awareness, there is an increasing demand for early disease detection. Introduction of portable devices that can be used at home and software to carry out analysis of health indicators is a key trend defining the FemTech market.
The introduction of artificial intelligence (AI) is also a noteworthy trend in the FemTech market. Artificial intelligence (AI) has touched upon several sub-categories of FemTech such as beauty, diagnostics, sexual and general healthcare and fertility solutions.
Investor Spotlight
Despite Investments by Venture Capital & Investors Globally in 2020, FemTech Funding Still Represents Only 1.8% of Overall Digital Health Funding
In the year 2020, FemTech companies accounted for only 1.8% of total digital health investments, a trivial amount in the landscape of corporate investing.
In 2020, a total of $520 million of VC capital was invested in FemTech, a slight decrease from 2019's $592 million. However, funding for FemTech start-ups rose 105% in the United States, reaching $418 million of capital in 22 companies (almost double the number of companies rewarded equity in the year 2019).  At an overall level, VC investment in FemTech start-ups have grown tenfold since 2012.
Sources: Medi-Tech Insights Analysis, Interviews, Company Websites
FemTech Areas with Unmet Need - Primed for Innovation
Following segments of FemTech offer significant white space for meaningful innovation and thus opportunities ripe for investment
Inclusive Care for Queer & Transgender Communities
Prenatal Remote Monitoring Devices for Clinical Decision Support
Opportunities for Product Development for Maternal, Pre- & Neo-natal care
Perimenopause and Menopause Symptom Management
Support for Aging Women Across Conditions Such as Alzheimer's & Osteoporosis
Endometriosis – A Largely Untapped Market
Ample Opportunities in Sub-Saharan Africa
Future Outlook
The future prospect of FemTech market looks promising. At present, majority of FemTech companies are focusing on the Fertility and Pregnancy space but in the coming 5-10 years this scenario is expected to change. Novel and promising areas such as Longevity, Menopause, SexTech and Breast Feeding are anticipated to witness rapid growth in the coming years.
Reproductive Health is expected to retain its leading position as it is one of the most vital segments for women. Penetration of AI in all subsectors and product types of FemTech is likely to increase. Women's health from a psychological perspective is expected to become mainstream.
Companies operating in the market will focus more on developing personalized solutions for women's health issues. Untapped and underserved regions (less developed regions) where accessibility and affordability is a challenge, are expected to be given high importance by FemTech stakeholders.
Key Strategic Questions Addressed
What is the market size & forecast of FemTech market?
What are historical, present, and forecasted market shares and growth rates of various segments and sub-segments of FemTech market?
How is the funding landscape of FemTech market?
What is the 'Business Model' adopted by key players?
What are the key trends defining the market?
What are the major factors impacting the market?
What are the opportunities prevailing in the market?
What are the key applications of FemTech market?
Which region has the highest share in the global market? Which region is expected to witness highest growth rate in the next 5 years?
Who are the major players operating in the market?
Who are the new players entering the market?
What are the key strategies adopted by players?
The study has been compiled based on the extensive primary and secondary research.
Secondary Research (Indicative List)

Primary Research
To validate research findings (market size & forecasts, market segmentation, market dynamics, competitive landscape, key industry trends, etc.), extensive primary interviews were conducted with both supply and demand side stakeholders.
Supply Side Stakeholders:
Senior Management Level: CEOs, Presidents, Vice-Presidents, Directors, Chief Technology Officers, Chief Commercial Officers
Mid-Management Level: Product Managers, Sales Managers, Brand Managers, R&D Managers, Business Development Managers, Consultants
Demand Side Stakeholders:
Stakeholders in Academic & Research Institutes, Pharmaceutical & Biotechnology Companies, Clinical Laboratories, Hospitals and Other End Users
Breakdown of Primary Interviews

Market Size Estimation
Both 'Top-Down and Bottom-Up Approaches' were used to derive market size estimates and forecasts
Data Triangulation
Research findings derived through secondary sources & internal analysis was validated with Primary Interviews, Internal Knowledge Repository and Company's Sales Data