Global Soft Tissue Repair Market – A Healing Revolution for Injuries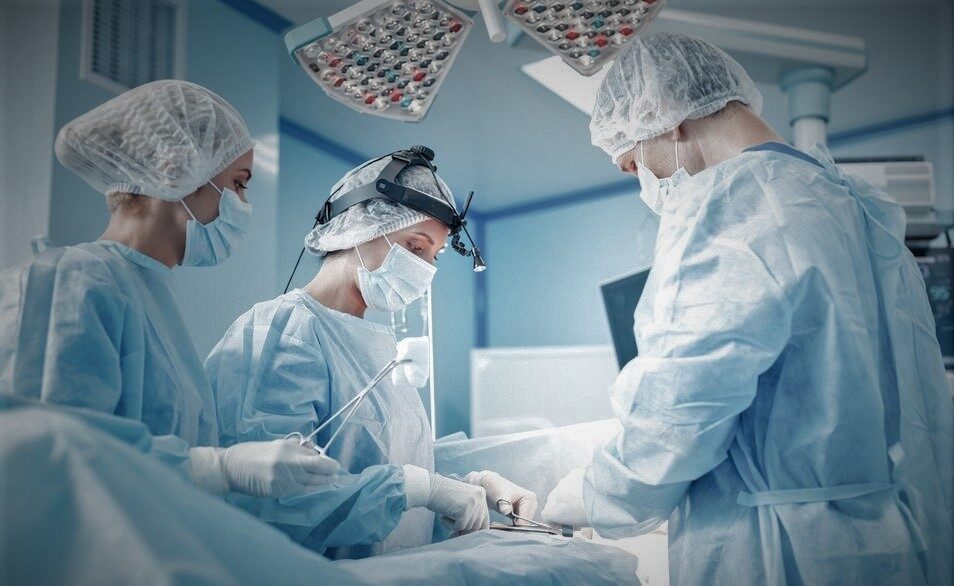 The Global Soft Tissue Repair Market is expected to grow at a rate of 6% by 2026. The rising incidence of sports injuries, increasing prevalence of chronic conditions such as hernia and orthopedic, rising number of surgical procedures across the world, increasing obesity cases, growing geriatric population, rising use of grouping materials for enhancing product efficacy, and rising cases of severe trauma injuries are some of the key factors driving the global soft tissue repair market.
The term "tissue repair" is defined as the restoration of tissue architecture and function after an injury. It encompasses two separate processes regeneration and replacement. Regeneration refers to a type of healing in which new growth completely restores portions of damaged tissue to its normal state. Replacement refers to a type of healing in which severely damaged or non-regenerable tissues are repaired by the laying down of connective tissue, a process commonly referred to as scaring.
Increasing Usage of Allograft in Various Applications Drives the Soft Tissue Repair Market
Allograft tissues are generously donated human tissues that come in several shapes and sizes. They have different purposes based on the procedure being performed such as mineralized allograft provides strength, while demineralized allograft fills bony voids instead of providing strength. Allograft is like a scaffold (trellis) that supports the bone-forming cells as they grow new bone over time. Allografts are used in several procedures to save lives, repair limbs, relieve pain, or improve a patient's quality of life. Various application includes:
Bone, tendons, and ligaments can be used in orthopedics, neurosurgery, dental surgery, and plastic surgery.
Heart valves and blood vessels are used in heart surgery.
Skin can be used to treat severe burns or used in abdominal surgery.
Corneas can restore the vision of a person whose cornea has been damaged or has failed.
Donated bone or tissue can also be used in products that are used during surgery, such as demineralized bone matrix, a type of bone putty.
Growing Adoption of Soft Tissue Repair in Sports Injury Fuels the Market Demand
Injury to the soft tissue is the most common type of injury suffered while participating in sports, physical activity, or exercise activities, but sometimes simple everyday activities can also cause an injury. Sports injuries mainly include acute injuries such as muscle strains and ligament sprains, tendon injuries, dislocations and subluxations, fractures, and skin injuries, and also overuse injuries such as tendinopathies and painful myofascial syndromes.
Many therapeutic techniques are used to treat these injuries, such as therapeutic exercise, various electrotherapy procedures, and soft tissue techniques. Soft tissue techniques aim to promote health and well-being through their mechanical effects on the body's soft tissues such as friction, compression, tissue sliding, and myofascial release. Sports soft-tissue procedures are applied either directly with the hands of therapists such as classical massage or with the use of special equipment such as tools made of stainless steel (ERGON instrument-assisted soft tissue mobilization), and elastic ischemic bandages (Kinetic flossing technique), and cups (cupping therapy). Increasing adoption of soft tissue repair in sports injuries is expected to spur the market in the coming years.
Key Challenges/ Constraints: Soft Tissue Repair Market
The high procedure & product costs for soft tissue repairs, unfavorable reimbursement policies for soft tissue repair treatments, shortage of skilled & trained professionals, and the stringent regulations for the biological mesh (allografts, xenografts, and alloplasts) are some of the key factors restricting the growth of the soft tissue repair market.
North America Holds the Largest Market Share but APAC is Set to Witness Strongest Growth in Soft Tissue Repair Market
North America holds the largest market share of the soft tissue repair market followed by Europe and the Asia Pacific. The increased number of people participating in fitness regimens and sports, growing incidence of chronic conditions such as hernia, orthopedic, and spinal injuries, growing demand for tissue repair products, and the presence of key market players in this region are some of the key factors driving the growth of this market. However, Asia-Pacific is expected to grow significantly during the forecasted period due to the rising incidence of trauma cases, increasing number of soft tissue surgical procedures, and an increase in the geriatric population in this region.
Competitive Landscape Analysis: Soft Tissue Repair Market
The global soft tissue repair market is marked by the presence of established and key players such as Allergan Plc. (LifeCell Corporation), Athersys Inc., CryoLife Inc., Integra Lifesciences Corporation, Medtronic Plc., Organogenesis Inc., Stryker Corporation, Zimmer Biomet Holdings Inc., Smith & Nephew Plc., Becton, Dickinson and Company, Lifenet Health Inc., American Medical Systems Inc., U.S. Stem Cell Inc., Wright Medical Group Inc., Isto Biologics, Arthrex Inc., Baxter International Inc., Tissue Regenix Group Plc, DePuy Synthes, Braun Melsungen AG, C. R. Bard Inc., Covidien Plc, and Boston Scientific Corporation, among others.
Companies Adopt both Organic & Inorganic Growth Strategies to Increase their Market Share
Players operating in this market are adopting organic and inorganic growth strategies such as collaborations, acquisitions, and expansions to garner market share. For instance,
In December 2021, BD announced the acquisition of Tissuemed, Ltd., a leading global medical technology company. This acquisition will expand BD's global offerings for surgeons outside of the United States. Tissuemed's lead product, Tissuepatch™, is a proprietary sealant technology that bonds to tissue to help control internal bleeding or prevent leaks from surgical incisions.
In July 2021, Via Surgical announced they have received United States Food and Drug Administration (FDA) 510(K) clearance for its TissueTak tendon anchor, which is the first closed-loop suture-based fixation system and a minimally-invasive surgical system for orthopedic surgeries for soft tissue repair of certain types of injuries.
In May 2021, Medacta Group SA announced they have received CE marking for the NextARTM Knee (NextAR TKA), Shoulder, and Spine applications as part of its NextAR Augmented Reality (AR) Surgical Platform. NextAR Knee is the first Food and Drug Administration (FDA) 510 (K) cleared, Augmented Reality surgical platform for a total knee application.
The global soft tissue repair market is a growing market that is expected to gain further momentum in the coming years due to technological advancements in soft tissue repair products, growing adoption of soft tissue repair in emerging countries, and aggressive organic and inorganic growth strategies followed by the market players.
Key Strategic Questions Addressed
What is the market size & forecast of the soft tissue repair market?
What are the historical, present, and forecasted market shares and growth rates of various segments and sub-segments of the soft tissue repair market?
How has Covid-19 impacted the soft tissue repair market?
What are the major growth drivers, restraints/challenges impacting the market?
What are the opportunities prevailing in the soft tissue repair market?
What is the investment landscape of soft tissue repair market?
Which region has the highest share in the global market? Which region is expected to witness the highest growth rate in the next 5 years?
Who are the major players operating in the market? What is the competitive positioning of key players?
Who are the new players entering the soft tissue repair market?
What are the key strategies adopted by players operating in soft tissue repair market?
The study has been compiled based on the extensive primary and secondary research.
Secondary Research (Indicative List)

Primary Research
To validate research findings (market size & forecasts, market segmentation, market dynamics, competitive landscape, key industry trends, etc.), extensive primary interviews were conducted with both supply and demand side stakeholders.
Supply Side Stakeholders:
Senior Management Level: CEOs, Presidents, Vice-Presidents, Directors, Chief Technology Officers, Chief Commercial Officers
Mid-Management Level: Product Managers, Sales Managers, Brand Managers, R&D Managers, Business Development Managers, Consultants
Demand Side Stakeholders:
Stakeholders in Hospitals, Clinics and Other End Users.
Breakdown of Primary Interviews

Market Size Estimation
Both 'Top-Down and Bottom-Up Approaches' were used to derive market size estimates and forecasts.
Data Triangulation
Research findings derived through secondary sources & internal analysis were validated with Primary Interviews, Internal Knowledge Repository, and Company Sales Data.