Global Virtual Clinical Trials Market – Increasing Adoption of Virtual Trials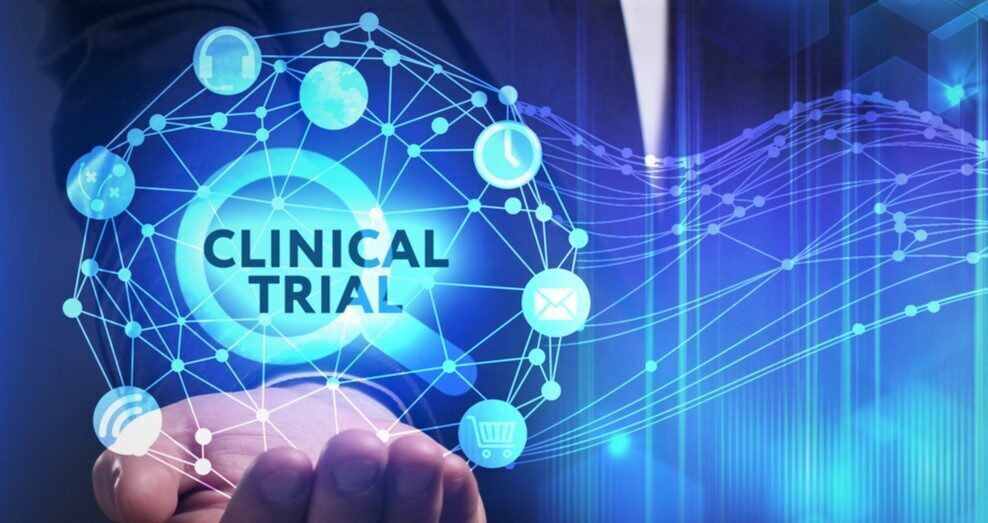 Global Virtual Clinical Trials Market is estimated close to $8 Bn (2020) growing above 10% CAGR. The market growth is driven by growing adoption of virtual trials following outbreak of COVID-19 pandemic.
A virtual clinical trial (also known as remote/decentralized clinical trials) refers to digitally empowered clinical trial processes. This is a relatively new model of clinical trials and is currently underutilized but highly potential means of conducting clinical research.
Virtual trials enable easy patient enrolment and remote monitoring
Virtual trials are based on telemedicine and use dedicated apps for patient engagement and tracking. They greatly reduce the financial and time burdens. In virtual trials, patients can be enrolled at home and remotely monitored. Further, virtual trials enable patient access to diverse specialists across the country/world for more specialized care using telemedicine, rather than relying on a single site for treatments. It may reduce patient dropout and speed up study timelines, which are two of the most pressing challenges in life sciences R&D. In addition, use of AI technologies can help synthesize and analyze ever-expanding data and speed up the process. Such benefits are increasingly drawing interest of life science companies/clinical trials sponsors into virtual clinical trials.
"AI likely to play important role in virtual clinical trials. Conversational AI for natural language processing (NLP) and image-based AI will increasingly become part of virtual trials. Conversational AI help maintain the patient-clinician engagement by collecting large volume of data from the patient. On the other hand, imaging AI has a huge role to play, especially in trials that require radiology" – CTO, Leading Clinical Trial Solutions Company
Surge in M&A activities in virtual clinical trials space
Recently, there has been increase in merger and acquisition deals in the virtual clinical trials market driven by increased demand for such services during the Covid-19 pandemic. While 2018 and 2019 witnessed 1-2 deals per year, 2020 saw over 9 M&A deals. Signant health's acquisition of VirTrial (November 2020); Icon's acquisition of PRA Health (February 2021); and Science 37's (CRO known for virtual, decentralized trial system) merger with special acquisition company, known as LifeSci Acquisition II Corp. (October 2021) – are some of recent - M&A deals. Companies are increasingly using M&As to enhance their technology/service offerings.
VC funding increased significantly post-Covid
After the Covid-19 pandemic put many clinical trials on hold, companies were forced to shift to virtual trials to resume research. This gave an opportunity for startups providing decentralized clinical trial services. The number of venture capital funding deals have increased since then. There were six deals in 2018 which increased to 18 in 2020. Most VC funding occurred in Q3 2020 (10 deals). Notably, Medable one of the fastest growing decentralized trials platform providers - raised $524 million from various rounds since 2020. One of the biggest rounds occurred in October 2021, where the company received a huge $304 million Series D funding. Growing VC funding will enable companies to make technological advancements and increase customer/geographic reach. This will then increase overall adoption and market growth.
Regional Adoption: Virtual Clinical Trials Market
Comprehensive regional assessment of the global virtual clinical trials market covering U.S., Europe (Germany, UK, France and RoE), Asia-Pacific (India, China, Japan, and Rest of Asia-Pacific) and RoW suggests that US is currently the largest market for virtual clinical trials. On the other hand, European life science/medical device companies have not moved as rapidly to adopt virtual trials as the U.S. However, there have been developments taking place in EU those are expected to propel the adoption steadily. For instance, in September 2019, the Trials@Home project was launched by the public-private partnership viz. Innovative Medicines Initiative (IMI) - to augment the use of digital tools in conduct of clinical trials. This large-scale collaborative project involves 31 members from the European Federation of Pharmaceutical Industries and Associations (EFPIA), academia, small- and mid-sized life science companies and patient organizations. Further, in October 2019, US-based digital health company VirTrial (now part of Signant Health) formed an alliance with Pratia, one of the largest networks of clinical research centres in Europe, to introduce its virtual trial platform across the centres and make them ready for decentralized trials.
Some of the key players in virtual clinical trials market are ICON, Parexel, IQVIA, Covance, Thermo Fisher, LEO Innovation Lab, Huma, Medidata (part of Dassault), Oracle, CRF Health, Medable, Signant Health, and Clinical Ink.
Key Strategic Questions Addressed
What is the market size & forecast of virtual clinical trials market?
What is the market size & forecast virtual clinical trials software and services market?
What are historical, present, and forecasted market shares and growth rates of various segments and sub-segments of virtual clinical trials market?
What are the key trends defining the market?
What are the major factors impacting the virtual clinical trials market?
What are the opportunities prevailing in the market?
Which region has the highest share in the global market? Which region is expected to witness highest growth rate in the next 5 years?
Who are the major players operating in the virtual clinical trials market?
Who are the new players entering the market?
What are the key strategies adopted by players?
The study has been compiled based on the extensive primary and secondary research.
Secondary Research (Indicative List)

Primary Research
To validate research findings (market size & forecasts, market segmentation, market dynamics, competitive landscape, key industry trends, etc.), extensive primary interviews were conducted with both supply and demand side stakeholders.
Supply Side Stakeholders:
Senior Management Level: CEOs, Presidents, Vice-Presidents, Directors, Chief Technology Officers, Chief Commercial Officers
Mid-Management Level: Product Managers, Sales Managers, Brand Managers, R&D Managers, Business Development Managers, Consultants
Demand Side Stakeholders:
Stakeholders in pharma/biopharma, medical devices companies, and academic institutes/universities.
Breakdown of Primary Interviews

Market Size Estimation
Both 'Top-Down and Bottom-Up Approaches' were used to derive market size estimates and forecasts
Data Triangulation
Research findings derived through secondary sources & internal analysis was validated with Primary Interviews, Internal Knowledge Repository and Company's Sales Data