Global Vision Impairment Devices Market – Fuels the Eye Care Revolution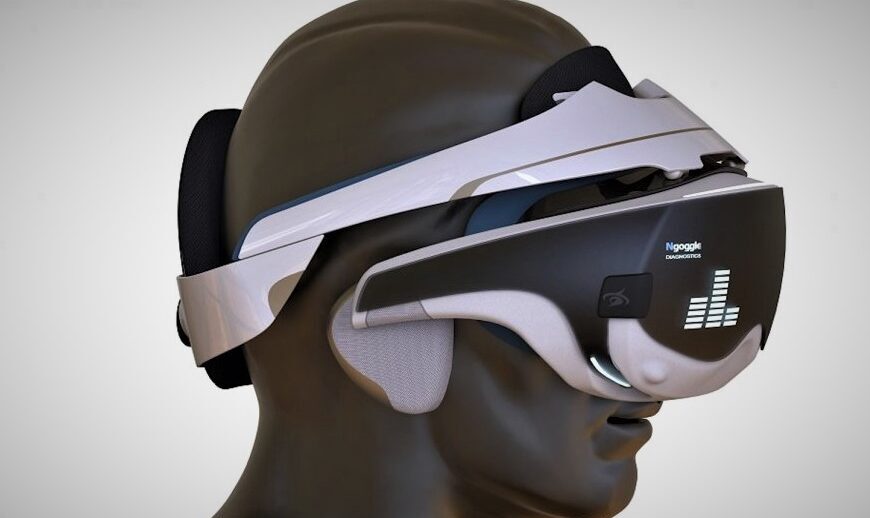 The global Vision Impairment Devices Market is expected to grow at a rate of 8% to reach $5.5 billion by 2026. Increasing number of visual impairment & blindness, growing prevalence of eye disorders (such as diabetic retinopathy, refractive error, glaucoma, and cataract), rising awareness regarding assistive technologies for the visually challenged, and growing government initiatives for awareness & funding for the advanced devices are some of the key factors driving the growth of vision impairment devices market. However, a stringent regulatory requirement is a key challenge hindering the growth of the global visual impairment devices market.
Vision Impairment is the limitation of one or more eye functions or visual systems. This can range from mild vision impairment to total blindness. The most common causes of visual impairment are uncorrected refractive errors (near-sightedness, far-sightedness, presbyopia, and astigmatism), cataracts, and glaucoma.
Vision Impairment cannot be corrected to normal vision with surgery or prescriptive lenses like glasses or contacts. In such situations of visual impairment, assistive technologies for visual impairment can be used. These assistive technologies for visual impairment can be assistive, adaptive, and rehabilitative for people with disabilities.
The Advent of Advanced Technologies for Visual Impairment Drives the Visual Impairment Devices Market
In the past years, the main option for visually impaired people for vision assistance was magnifying lenses. Today's assistive technology tools not only include better magnification devices, but also advanced software, apps, and other products that use facial recognition, artificial intelligence, augmented reality, and other technologies to tangibly improve the lives of the visually impaired. These technologies can be high tech and low tech, which can range from smart canes, wearables, reading helpers, and lever doorknobs to voice recognition software and augmentative communication devices (speech generating devices).
Different types of assistive technologies available in the market include video magnifiers, braille printers, braille watches, braille duplicators, mathematical & science devices, reading machines, bionic eye systems, low vision apps, and other low vision devices such as smart glasses, VTS links, and magnifying lenses which can help to improve and maintain the functional abilities of people with vision impairment. Recently, many developments have been made to improve the quality of life of visually impaired people such as:
In October 2021, Freedom Scientific announced the newest addition to its RUBY family, the RUBY 10, a 10-inch touch screen video magnifier with optional text to speech and advanced viewing modes.
In June 2021, Eyedaptic, Inc. announced Eye3, a new and improved version of its augmented reality eyewear designed for patients with age-related macular degeneration (AMD) and low vision.
In November 2020, Envision announced the official launch of its Envision Glasses, which are AI-powered smart glasses for blind and visually impaired people.
In July 2020, NovaSight secured $8 million in Series A financing to tackle vision disorders worldwide.
Growing awareness of visual impairment among the people, due to media and other social platforms, has resulted in driving the demand for assistive technologies for the visually impaired.
"Blindness or visual impairment can have a profound impact on one's life. New intuitive and intelligent solutions are emerging to address such conditions which can change the lives of people living with visual impairment and vision loss. Advancements in assistive technologies have a key role to play." - VP Product Innovation, Design and Product Development, Vision Impairment Device Company, United States
North America Leads in terms of Adoption of Visual Impairment Devices Market
North America has the largest market share for vision impairment, followed by Europe and the Asia Pacific. An increase in the incidence of vision impairment among the population, a well-developed healthcare infrastructure, technological advancements in the devices and software to help the visually impaired population, and the presence of key market players in this region are some of the key factors driving the North American Visual Impairment Devices market.
Developed countries in Europe such as Germany, the UK, and France are expected to grow significantly over the forecast period due to the adoption of the latest technology, active engagement in designing new software for braille printers and writers, and the rising prevalence of eye disorders in this region. Asia Pacific region is expected to witness the fastest growth due to the increasing population of dire eye health conditions such as age-related macular degeneration, cataract, diabetic retinopathy, and glaucoma commonly found in old age people. In addition to this, increasing investments and funding for research and development activities are also likely to spur the visual impairment devices market.
Competitive Landscape Analysis: Visual Impairment Devices Market
Major players operating in the global visual impairment devices market include Adaptivation, Inc., AbleNet, Inc., Amedia Corporation, Access Ingenuity, LVI Low Vision International, American Thermoform, Cambium Learning, Quantum Technology, Optelec, Pixium-Vision, Dolphin Computer Access Ltd., Eyedaptic, Inc., HumanWare Group, ViewPlus, VFO, and Envision, among others.
Organic and Inorganic Growth Strategies Adopted by Players to Establish Their Foothold in Visual Impairment Devices Market
The global vision impairment devices market is an emerging but competitive market marked by the presence of both established and new players. Players operating in the market adopt both organic and inorganic growth strategies such as collaborations, acquisitions, and new product launches to garner market share.  For instance,
In February 2021,  EssilorLuxottica and Cooper Companies, two of the world's leading vision care companies, announced the acquisition of SightGlass Vision, a U.S.-based life sciences company with the common goal of driving the commercialization of innovative myopia control technologies.
In January 2020, ViewPlus introduced the new Power-Dot Braille which is the strongest and most readable Braille dots available from any desktop braille embosser.
The vision impairment devices market is a growing market that is expected to gain further momentum in the coming years due to an increase in the development of smart technology, a favorable regulatory landscape, increasing investments from private equity, venture capitalists, and government globally, and aggressive organic and inorganic growth strategies followed by players.
Key Strategic Questions Addressed
What is the market size & forecast of the Vision Impairment Devices market?
What are the historical, present, and forecasted market shares and growth rates of various segments and sub-segments of the Vision Impairment Devices market?
How has Covid impacted the Vision Impairment Devices market?
What are the major growth drivers, restraints/and challenges impacting the market?
What are the opportunities prevailing in the market?
What is the investment landscape of Vision Impairment Devices market?
Which region has the highest share in the global market? Which region is expected to witness the highest growth rate in the next 5 years?
Who are the major players operating in the market? What is the competitive positioning of key players?
Who are the new players entering the market?
What are the key strategies adopted by players in Vision Impairment Devices market?
The study has been compiled based on the extensive primary and secondary research.
Secondary Research (Indicative List)

Primary Research
To validate research findings (market size & forecasts, market segmentation, market dynamics, competitive landscape, key industry trends, etc.), extensive primary interviews were conducted with both supply and demand side stakeholders.
Supply Side Stakeholders:
Senior Management Level: CEOs, Presidents, Vice-Presidents, Directors, Chief Technology Officers, Chief Commercial Officers
Mid-Management Level: Product Managers, Sales Managers, Brand Managers, R&D Managers, Business Development Managers, Consultants
Demand Side Stakeholders:
Stakeholders in Blind Schools, Enterprises & Social Organizations, Personal Use, Federation & Hospital, and Other End Users.
Breakdown of Primary Interviews

Market Size Estimation
Both 'Top-Down and Bottom-Up Approaches' were used to derive market size estimates and forecasts.
Data Triangulation
Research findings derived through secondary sources & internal analysis was validated with Primary Interviews, Internal Knowledge Repository and Company's Sales Data.