Healthcare Companion Robots Market – Rising demand for Elder and Child Care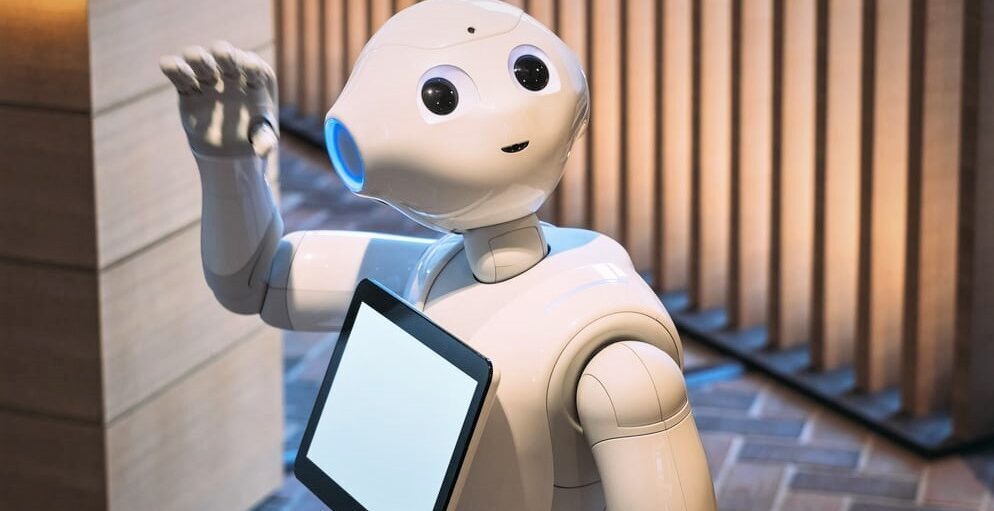 Global Healthcare Companion Robots Market is estimated at about $3 Billion (2020), and is growing at a CAGR close to 20% through 2020-2025. The Healthcare Companion Robots market growth is driven by the rising demand for companion robots for the elder & children's care.
Companion robots offer companionship and emotional support for the children, elderly, disabled people, and people who live alone or have lost a loved one. They are also used in nursing homes and assisted living facilities for elder care. Over the years, the improvements in sensors, actuators, and AI have allowed people to naturally interact with robots through facial expression, verbal, and eye contact. As a result of these improvements, there has been a rise in interest in companion robots.
Growing aging population, the rising cost of elder care, and shortage of caregivers
The population across the globe is aging and the number of caregivers in relation to the aging population is declining. In Japan, there will be an estimated shortage of 1 million caregivers by 2025. The U.S. is facing a similar problem — as the percentage of people aged 65 or older is expected to rise to roughly 26% by 2050. Moreover, the cost of elder care is also rising. According to Genworth's Cost of Care Survey, elder care costs in the U.S. are rising. Between 2019 and 2020, the cost of in-home care jumped by about 4.4%; assisted living costs surged by 6.2%; and nursing home costs increased by 3%. The use of robots instead could help reduce this cost. For instance, a monthly service contract for Stevie (a robot developed by Trinity College, Dublin) would likely run between 50-60% of the cost of hiring a human to do the same tasks, as per their claim.
"The growing disparity between healthcare workforce and aging population is a concern in many countries and we believe companion robots have a great role to play in bridging this gap" – CEO, Leading Medical Robots Company
Healthcare Companion robots demand surged during the COVID-19 pandemic
Companion robots saw a surge in demand during the pandemic as lockdowns intensified problems of isolation. According to the International Federation of Robotics (IFR), demand for social robots increased, with such units deployed in nursing homes, for example, to allow residents to keep in touch with family members when social distancing. Companion robot sales of the company called Sharp increased 30% during the September quarter of 2020 compared to the same period last year. Further, companies also launched new robots to cater to COVID-19 infected/isolated people. Hanson Robotics, one of the key players in the companion robots market, launched a robot called Grace in June 2021–designed to interact with the elderly and those isolated by the COVID-19 pandemic.
New product launches to drive growth in developed and emerging markets
Growing life expectancy and aging population in developed, as well as emerging markets, is expected to drive the adoption of companion robots. Citing the growth potential, various companies are launching new products in these markets. For instance, in March 2022, Intuition Robotics announced the commercial launch of its digital care companion, ElliQ in South Florida (U.S.). It is a proactive and empathetic care companion robot used by older people for health and wellness support. Further, Emotix has developed a companion robot (Miko) targeted towards children of young parents in India and already started retailing through its channel partners and currently retails across more than 100 offline stores in India. It is also widely available in the e-commerce marketplace like Amazon and Flipkart.
Regional Adoption: Healthcare Companion Robots Market
Comprehensive regional assessment of the global healthcare companion robots market covering the U.S., Europe, Asia-Pacific, and RoW suggests that the U.S. is currently the largest market for healthcare companion robots, followed by Europe, APAC, and RoW. The key reasons for the large share of the U.S. market are the high adoption/demand for companion robots, the growing aging population, the greater purchasing power of the U.S. population, and a large number of hospitals/home-care facilities using companion robots.
Competitive Landscape Analysis: Healthcare Companion Robots Market
Some of the key and established players operating in the global healthcare companion robots market are Blue Frog Robotics, ASUS Zenbo, Intuition Robotics, No Isolation, Luvozo, Honda Robotics, Paro (AIST), DFRobot, Hanson Robotics, Ubtech, Emotix, Jibo, Aeolus Robotics, Sego Robotics, Anthouse Technology, Pawly, SmartPAw, and Sybo Tech.
Key Strategic Questions Addressed
What is the market size & forecast of the Healthcare Companion Robots market?
What are historical, present, and forecasted market shares and growth rates of various segments and sub-segments of the Healthcare Companion Robots market?
What are the key trends defining the market?
What are the major factors impacting the market?
What are the opportunities prevailing in the Healthcare Companion Robots market?
Which region has the highest share in the global market? Which region is expected to witness the highest growth rate in the next 5 years?
What are the major applications and who are end-users of Healthcare Companion Robots?
Who are the major players operating in the market?
Who are the new players entering the Healthcare Companion Robots market?
What are the key strategies adopted by players?
The study has been compiled based on the extensive primary and secondary research.
Secondary Research (Indicative List)

Primary Research
To validate research findings (market size & forecasts, market segmentation, market dynamics, competitive landscape, key industry trends, etc.), extensive primary interviews were conducted with both supply and demand side stakeholders.
Supply Side Stakeholders:
Senior Management Level: CEOs, Presidents, Vice-Presidents, Directors, Chief Technology Officers, Chief Commercial Officers
Mid-Management Level: Product Managers, Sales Managers, Brand Managers, R&D Managers, Business Development Managers, Consultants
Demand Side Stakeholders:
Stakeholders in nursing/care homes, assisted living facilities, hospitals, universities, etc.
Breakdown of Primary Interviews

Market Size Estimation
A combination of top-down and bottom-up approaches was used to derive the healthcare companion robots market size, forecast, and growth rates. These were further validated through expert interviews.
Data Triangulation
Research findings derived through secondary sources & internal analysis was validated with primary interviews and internal knowledge repository.