Healthcare Digital Twin Market Research Report – Venture Capital Investments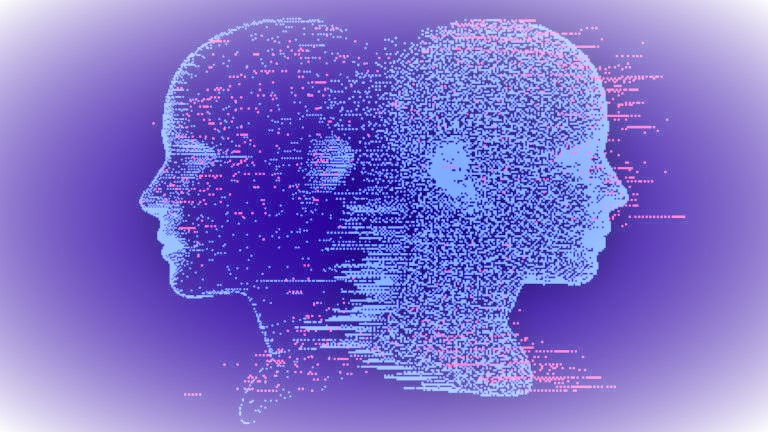 Global Healthcare Digital Twin Market is growing at a lucrative rate of 30-50% CAGR. The market growth would be driven by the growing demand for personalized therapies, venture capital investments, and the emerging trend of digitization.
A digital twin is a virtual replica of a physical object or a process. Real world data collected through sensors is fed into virtual model. The digital twin then offers the real-time view in a 3D visual format. The real-time insights help prevent bad decisions, conduct preventive measures and reduce any future untoward incidents. Healthcare is rapidly embracing digital twin technology. The goal of this trend is to deliver data-driven personalized medicine as well as accelerate medical innovation. Global healthcare digital twin market is driven by huge infusion of funds by government as well as venture capital firms; growing cancer, genetic, and rare disorder research; rising healthcare digitization, growing demand for personalized/precision medicine; and growing focus of healthcare organization on curtailing burgeoning cost, improve workflow and patient care.
Medi-Tech Insights' research on healthcare digital twin market analyses the market with respect to product (software and services), application, end user, and geography
Based on our research & interviews with industry experts, it is evident that asset and process management, personalized medicine, surgical planning, and drug discovery (including clinical trials) are the major applications of healthcare digital twin market today, while US is the largest geographic market.
Asset and process management is one of the largest application segments of the healthcare digital twin market and players are increasingly focusing on offering digital twin solutions to their customers for optimizing processes and workflows. Siemens, GE Healthcare, Atos, Verto Healthcare, and ThoughWire are some of the key players offering such solutions.
Case Study: Leading Irish hospital's radiology department used Siemens' digital twin for improving workflow
Recently, Siemens Healthineers created digital twin model representation for radiology department for Mater Private Hospital, one of leading hospitals in Ireland. With growing patient demand, increasing clinical complexity, ageing infrastructure and lack of space, it was becoming difficult for the hospital to deliver efficient patient care. In order to improve and redesign the workflow the hospital partnered with Siemens. Based on the outcomes of data analysis and assessment, a digital twin of the department was created (baseline model). It helped hospital optimize the process and improve the patient experience by reducing wait times, effectively managing emergency services, optimum utilization of lab and medical equipment, managing devices downtime, and staffing requirement. It enabled hospital management monitor the entire infrastructure from a unified platform – patient to clinicians to data and workflows.
Geographic Snapshot: Healthcare Digital Twin Market
Comprehensive regional assessment of the global healthcare digital twin market covering U.S., Europe (Germany, Italy, France, Spain, UK, and Rest of Europe), Asia-Pacific (India, China, Japan, Australia, New Zealand, Singapore and Rest of Asia-Pacific) and Rest of the World (Latin America, Middle-East & Africa) suggests that U.S. is likely to continue its dominance in the next 10 years. Growing funding for healthcare digital twin market and favourable government policies for digitization and adoption of novel technologies are set to catapult the U.S. healthcare digital twin market.
The healthcare digital twin market is evolving and currently driven by start-ups/small size companies offering application specific solutions
The healthcare digital twin market is at nascent stage and took upward momentum after COVID-19 pandemic. The market comprises various start-ups/small players offering solutions for specific applications. For instance, Sim&Cure is France-based start-up offering patient-based digital twin for treating aneurysms. Further, ophthalmology start-up Optimo Medical is a Switzerland-based digital solutions company offering digital twin solution for planning eye surgery for astigmatism. Some of the large and small players operating in the healthcare digital twin market include General Electric, Ansys, Atos, Dassault Systems (3DS Company), Microsoft, Philips Healthcare, Siemens, HP, Twin Health, Verto Health, Fasttream Technologies, ThoughtWire, Sim&Cure, and Optimo Medical, among others.
Governments across the globe are taking initiative to support adoption of digital twin in healthcare- 'DigiTwins' initiative being an ideal example
'DigiTwins' is European flagship project with over 200 partners in 32 countries supported by 1 billion euros over 10 years, with the goal of developing truly personalized healthcare and prevention on the basis of the 'virtual patient' strategy. DigiTwins will trigger a paradigm change in healthcare by exploiting the most advanced omics, sensing, computing and communication technologies to enable truly personalized and preventive medicine.
"Medical device manufacturers are increasingly adopting digital twins to model devices as well as patients to treat people with specific conditions. The journey of digital twins in healthcare has just begun and its future is nearly infinite"    -  CEO, Whole Body Digital Twin Solution Company
Medi-Tech Insights' research comprehensively analyses key areas such as investment trends in healthcare digital twin market
Healthcare organizations, investors, and regulatory authorities are increasingly recognizing the importance of digital twin solutions in improving patient care. Drawn by the huge promise to disrupt healthcare, many VCs/investors have backed companies in healthcare digital twin market. For instance, in October 2021, Twin Health, makers of the Whole Body Digital Twin precision health technology raised $140 million in Series C funding. At present, the digital twin solution is addressing diseases such as diabetes, hypertension, and some other metabolic diseases. Similarly, US-based Unlearn has developed DiGenesis, a machine-learning platform that generates control patient data for clinical studies. In April 2020, the company secured a $12 million Series A financing. Such funding's will instill the impetus for development and adoption of digital twin technology in healthcare.
Through their work in digital health technologies over the years, Medi-Tech Insights understands the intricacies & nuances of healthcare digital twin market and has successfully assisted many established players, start-ups to grow their revenues by 10x.
Key Strategic Questions Addressed
What is the market size & forecast of healthcare digital twin market?
What are historical, present, and forecasted market shares and growth rates of various segments and sub-segments of healthcare digital twin market?
How is the funding landscape of healthcare digital twin market?
What are the key trends defining the market?
What are the major factors impacting the market?
What are the opportunities prevailing in the market?
What are the key applications of healthcare digital twin market?
Which region has the highest share in the global market? Which region is expected to witness highest growth rate in the next 5 years?
Who are the key end-users of the market?
Who are the major players operating in the market?
Who are the new players entering the market?
What are the key strategies adopted by players?
The study has been compiled based on the extensive primary and secondary research.
Secondary Research (Indicative List)

Primary Research
To validate research findings (market size & forecasts, market segmentation, market dynamics, competitive landscape, key industry trends, etc.), extensive primary interviews were conducted with both supply and demand side stakeholders.
Supply Side Stakeholders:
Senior Management Level: CEOs, Presidents, Vice-Presidents, Directors, Chief Technology Officers, Chief Commercial Officers
Mid-Management Level: Product Managers, Sales Managers, Brand Managers, R&D Managers, Business Development Managers, Consultants
Demand Side Stakeholders:
Stakeholders in hospitals, medical device manufacturers, pharma/biotech companies, academic & research Institutes and other end users
Breakdown of Primary Interviews
Market Size Estimation
Both 'Top-Down and Bottom-Up Approaches' were used to derive market size estimates and forecasts
Data Triangulation
Research findings derived through secondary sources & internal analysis was validated with Primary Interviews, Internal Knowledge Repository and Company's Sales Data