Laboratory Information Management System (LIMS) Market Research Report 2025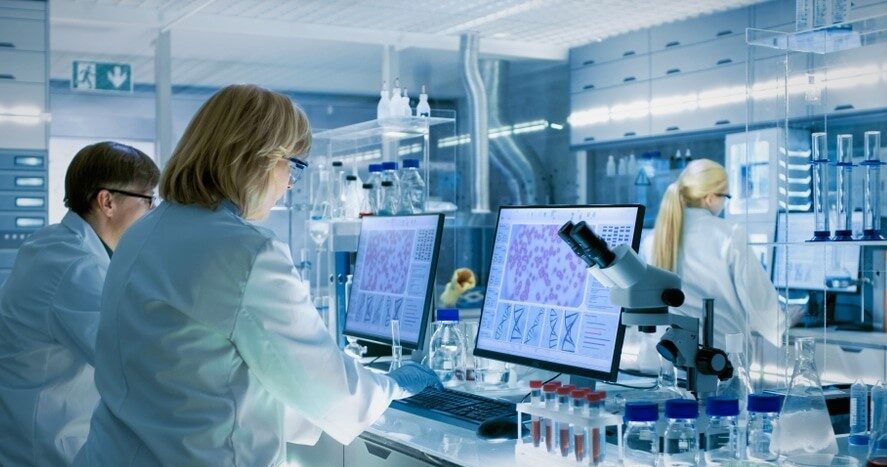 The global Laboratory Information Management System (LIMS) market valued at $1.3 billion in 2021, is expected to grow at a CAGR of over 10% to cross $2 billion by 2025, driven by growing regulatory compliance requirements, technological advancements in LIMS offerings and multiple benefits offered by LIMS to improve lab's productivity and efficiency.
The life science industry is rapidly evolving and is increasingly looking for automation and digital data management technologies to research and innovate in the most efficient and accurate way possible. A LIMS is a data management software that helps labs in automating their workflows, keeping track of data (associated with samples, experiments, laboratory workflows, instruments and QA/QC results, etc.), and data storage, exchange, processing and reporting. All of these features are crucial to sustain and improve productivity and efficiency of any biological lab, from pharma, biotech, environmental facilities, F&B to biobanking.
Shift towards Hosted/Cloud-based LIMS
With the growing need for data sharing across and between organizations, traditional on-premise LIMS installations face challenge to survive in a data-driven world. On-premise systems lack scalability and easy integration, are often time-consuming and costly to implement and manage. The LIMS industry is witnessing rise in the adoption of cloud-based model as it can address most of these issues with quick deployment, minimum upfront costs, high flexibility and scalability making it affordable for even small to medium-size laboratories.
Trending Subscription-based Pricing Models
Each pricing model has its own merits and demerits. A laboratory needs to evaluate several considerations before choosing a LIMS pricing option. For instance, the perpetual license gives total control and ownership of the software. But with ownership comes responsibility of managing servers, software maintenance and upgrades, system down time, training etc. On the other hand, a subscription-based LIMS is a much simpler solution, providing significant savings in hardware and manpower. Big companies with enough support staff and internal resources often prefer to buy a perpetual license. However, smaller companies/start-ups usually opt for cost-effective, pay as you go subscription and SaaS pricing model. For labs choosing to install LIMS on-premise or in the cloud, vendors are offering both perpetual as well as subscription licenses.
Growing market demand for Purpose-built LIMS over Broad-based/Multi-purpose LIMS
"The LIMS market is moving from one-size-fits-all across industries approach towards purpose-built pre-configured LIMS that addresses different pain points of each industry such as pharma & biotech, food & beverage, oil & gas, biobanking, environmental testing, contract service, etc." - VP, Sales & Marketing, Leading LIMS Company, US
US Leads the Adoption of Laboratory Information Management System (LIMS) market
North America commanded the largest share of the market, followed by Europe. This is mainly attributed to the strong economies of the US and top EU countries, established lab infrastructure, greater degree of automation and digital technologies, significant investments in new technologies, growth in biobanks, easy availability of LIMS products and services, and stringent regulatory requirements across industries. While APAC has a minor share in this market currently, this region is expected to witness strong growth in the coming years, led by China, India, Japan, Brazil.
Competitive Landscape Analysis
Some of the key players having a strong foothold in the global LIMS market and offering a wide range of products & services include Abbott Informatics, Agilent Technologies Inc., Autoscribe Informatics, AgileBio, Accelerated Technology Laboratories (ATL), Computing Solutions (LabSoft), Dassault Systèmes, Labworks LLC, LabLynx, Inc., LabWare, LabVantage Solutions and Thermo Fisher Scientific.
Key Strategic Questions Addressed
What is the market size & forecast of LIMS market?
What are historical, present, and forecasted market shares and growth rates of various segments and sub-segments of LIMS market?
How has Covid impacted the LIMS market?
What are the major growth drivers, restraints/challenges impacting the market?
What are the opportunities prevailing in the market?
Which region has the highest share in the global market? Which region is expected to witness highest growth rate in the next 5 years?
Who are the major players operating in the market? How is the competitive positioning of key players?
What are the key strategies adopted by players?
The study has been compiled based on the extensive primary and secondary research.
Secondary Research (Indicative List)

Primary Research
To validate research findings (market size & forecasts, market segmentation, market dynamics, competitive landscape, key industry trends, etc.), extensive primary interviews were conducted with both supply and demand side stakeholders.
Supply Side Stakeholders:
Senior Management Level: CEOs, Presidents, Vice-Presidents, Directors, Chief Technology Officers, Chief Commercial Officers
Mid-Management Level: Product Managers, Sales Managers, Brand Managers, R&D Managers, Business Development Managers, Consultants
Demand Side Stakeholders:
Stakeholders in Pharma, Biotech, Oil & Gas, F&B, & Other End Users
Breakdown of Primary Interviews

Market Size Estimation
Both 'Top-Down and Bottom-Up Approaches' were used to derive market size estimates and forecasts
Data Triangulation
Research findings derived through secondary sources & internal analysis was validated with Primary Interviews, Internal Knowledge Repository and Company's Sales Data