Life Sciences Consulting Services Market Report 2026 – Demand for RWE, PV, HEOR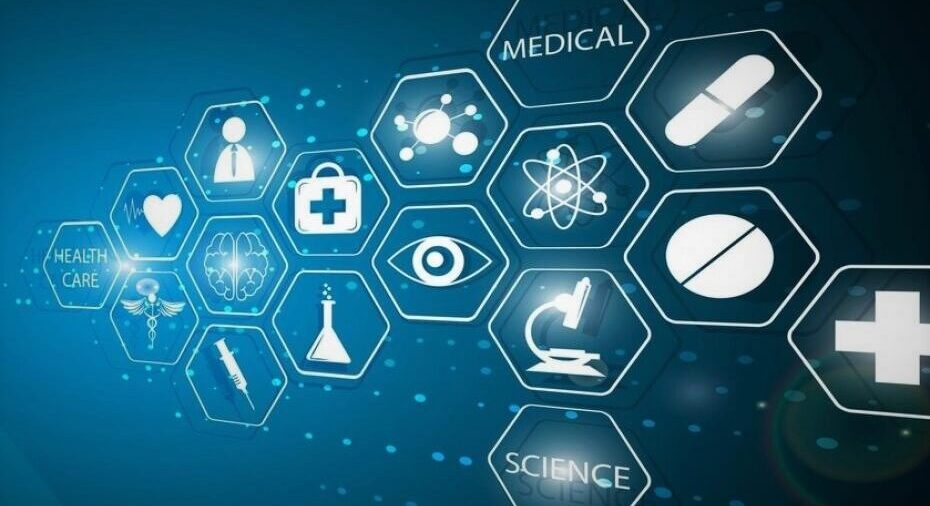 The global Life Sciences Consulting Services market is valued at over $10 billion in 2021 and is expected to grow at a CAGR of 10%, driven by growing R&D in advanced therapies, stringent regulatory compliance, growing need for digitalization/technical expertise, and rising demand for RWE, PV, HEOR, market access services.
The life science industry is rapidly evolving and is witnessing rising complexity, stringent regulations, the need for faster innovation, and the trend towards digitalization. This in turn drives the demand for pharma and biotech consulting services including drug development, regulatory affairs, scientific writing, economic affairs, quality assurance and compliance, real-world evidence (RWE), and pharmacovigilance (PV).
Surging Demand for Advanced Therapies Consulting
Advanced therapies, such as cell and gene therapies and personalized vaccines require specialized expertise throughout the development, manufacturing, and regulatory process. Due to the rapidly evolving Advanced Therapy Medicinal Products (ATMP) landscape, it's crucial to have up-to-date knowledge and expertise to successfully develop a product and gain a centralized market authorization (MA) in Europe and/or a Biologic License Authorization (BLA) in the US. With rapidly expanding research on cell and gene therapies and a healthy CGT pipeline, there is robust demand for ATMP consulting as it requires experts with specific experience in regulatory strategy, CMC, medical communications, and clinical development.
Product Commercialization/Market Access – Key Element for the Success of a New Drug
Earlier, market access for a drug depended almost exclusively on efficacy and safety. However, pharmaceutical companies are now increasingly required to demonstrate how a new drug improves patient outcomes, reduces the burden of the healthcare system as a whole, and is worth its price. To support these criteria, pharmaceutical companies are looking at a more holistic view of patient treatment, providing better RWE and therefore a stronger value proposition for decision-makers. Moreover, complex regulatory and reimbursement pathways, varied evidence requirements, and long procedural timelines pose risk to successful access and launch. All these factors are boosting the demand for market access services including Health Economics and Outcomes Research (HEOR), PV, and RWE strategy and consulting across the globe.
Demand for Technology/IT Consulting Services Picking Up Fast
Pharma and biotech industry is increasingly seeking technology/IT consulting services to digitize their operations, migrate to the cloud, make use of advanced technologies like AI/ML, and modernize existing IT infrastructures. Moreover, Covid-19 has further pushed the adoption of digital solutions in life sciences thereby leading to a growing demand for technical expertise.
North America Leads the Adoption of Life Sciences Consulting Services market
From a geographical perspective, North America has a major market share of global life sciences consulting services market revenues. This is mainly attributed to the growing biopharmaceutical industry, significant R&D spending in the US, the presence of several big pharma companies like J&J and Pfizer in this region, rapid adoption of digital and IT, strict FDA regulations, and a greater focus on advanced therapies.
Competitive Landscape Analysis: Life Sciences Consulting Services market
The global life sciences consulting services market is highly competitive and fragmented. Some of the key/promising players in this market include IQVIA, Parexel, Certara, Huntsworth, PharmaLex GmbH, Halloran Consulting Group, Ashfield, Fishawack Limited, Envision Pharma Group, Uniphar Group, Science Group, Indegene, NNE, Fingerpaint, Azenta Life Sciences, Medical Knowledge Group, Eversana, Lumanity, ClearView Healthcare Partners, ProPharma Group, ProductLife Group, Deallus Consulting, RTI, Evidera (PPD), Target RWE, OPEN Health, Genesis Research, QbD Group, among others.
Companies Adopting Inorganic Growth Strategies to Increase their Market Share
As a key growth strategy, companies in this market are focusing on adding/expanding their portfolio with services like RWE, HEOR, PV, medical communications, and analytics. This is evident in some of the recent M&As in these areas. For instance,
In Jan 2022, TriNetX, the global network of healthcare organizations driving real-world research acquired Advera Health Analytics, the leader in pharmacovigilance software, analytics, and data for detection, management, and mitigation of drug safety concerns.
In July 2020, imc group, a London headquartered medical communications agency that offers deep expertise to global pharmaceutical companies, acquired Porterhouse Medical Group, backed by Waterland Private Equity.
In May 2019, UDG Healthcare acquired Putnam Associates, a US-based specialist consultancy focused on product commercialization strategy, exclusively for the life sciences industry.
To leverage growth opportunities in the life sciences consulting services market, private equity firms are also making investments in potentially high-growth areas/companies in this space. Ex. Lumanity (Arsenal Capital Partners, 2022), Clearview Healthcare Partners (GHO Capital, 2021), Prescient Healthcare Group (Bridgepoint, 2021), ProPharma (Odyssey Investment Partners, 2020), TriNetX (Carlyle Group, 2020), etc.
Key Strategic Questions Addressed
What is the market size & forecast of the Life Sciences Consulting Services market?
What are the historical, present, and forecasted market shares and growth rates of various segments and sub-segments of the Life Sciences Consulting Services market?
How has covid impacted the Life Sciences Consulting Services market?
What are the major growth drivers, restraints/and challenges impacting the market?
What are the opportunities prevailing in the market?
Which region has the highest share in the global market? Which region is expected to witness the highest growth rate in the next 5 years?
Who are the major players operating in the market? What is the competitive positioning of key players?
What are the key strategies adopted by players in Life Sciences Consulting Services market?
The study has been compiled based on the extensive primary and secondary research.
Secondary Research (Indicative List)

Primary Research
To validate research findings (market size & forecasts, market segmentation, market dynamics, competitive landscape, key industry trends, etc.), extensive primary interviews were conducted with both supply and demand side stakeholders.
Supply Side Stakeholders:
Senior Management Level: CEOs, Presidents, Vice-Presidents, Directors, Chief Technology Officers, Chief Commercial Officers
Mid-Management Level: Product Managers, Sales Managers, Brand Managers, R&D Managers, Business Development Managers, Consultants
Demand Side Stakeholders:
Stakeholders in Pharma, Biotech, CROs, CDMOs & Other End Users.
Breakdown of Primary Interviews

Market Size Estimation
Both 'Top-Down and Bottom-Up Approaches' were used to derive market size estimates and forecasts.
Data Triangulation
Research findings derived through secondary sources & internal analysis was validated with Primary Interviews, Internal Knowledge Repository and Company's Sales Data.