Liquid Biopsy Market Size, Share, Growth Drivers, Trends and Forecasts by 2026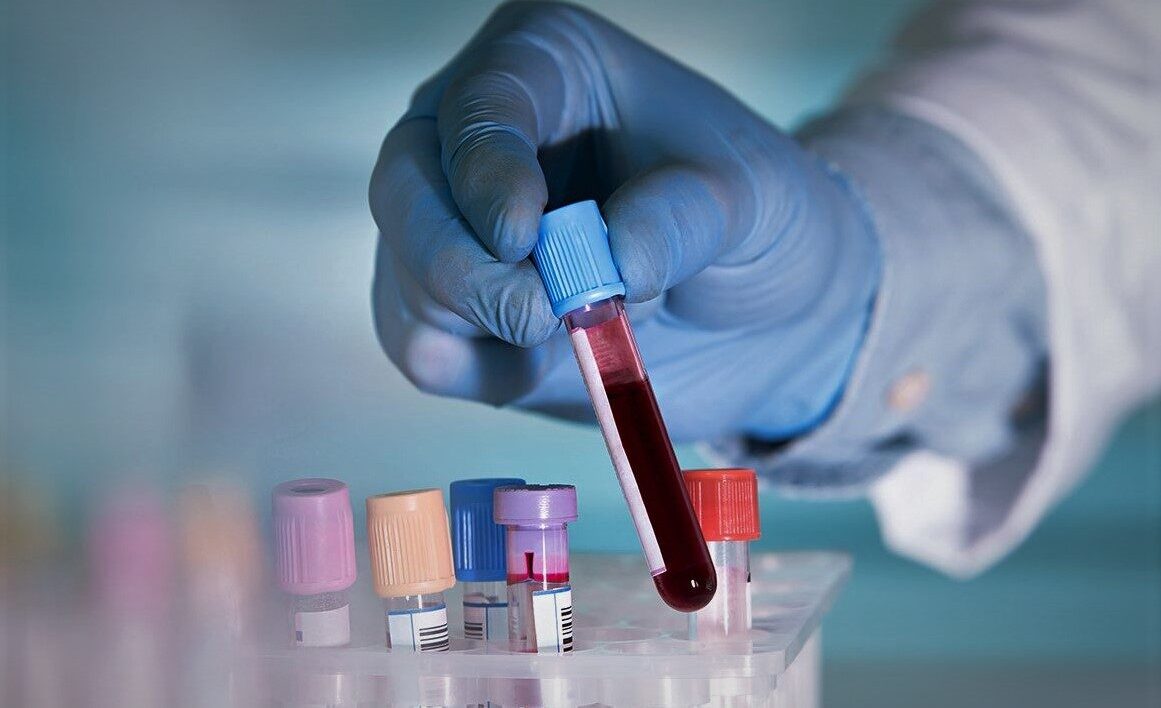 The Global Liquid Biopsy Market is expected to witness a healthy CAGR of 17% by 2026. Rising number and prevalence of cancer globally, emerging preference for Non-Invasive procedures/therapies, growing awareness on liquid biopsy, and technological advancements in cancer diagnosis using liquid biopsy are some of the key factors driving the market's growth.
Liquid Biopsy is a procedure of sampling and analyzing non-solid biological tissues (such as blood and others), for the screening of cancer and other inflammatory conditions, associated with cardiac and other medical disorders. The sampling procedures are minimally invasive, quick, and incur minimal patient pain and risk. It also allows for more frequent sampling, which can provide greater insights into the behavior and progression of various tumors and their response to different therapies. Liquid Biopsy also helps in the early diagnosis of various types of cancers such as breast cancer, non-small cell lung carcinoma, lymphomas, head and neck cancer, and leukemia.
The Advent of Advanced Technologies for Liquid Biopsy Drives the Liquid Biopsy Market
Liquid biopsy is an emerging technology and has the potential to revolutionize early cancer detection by analyzing available ctDNA for specific mutation profiles, fragmentation patterns, and methylation signatures. The rapid development in a digital polymerase chain reaction (PCR) and next-generation sequencing (NGS) technologies has led to a significant reduction in sequencing cost with the improvement in the accuracy of liquid biopsy. For instance, NGS-based methods offer a relatively broader screening of the genomic regions, along with better resolutions in detecting mutations in ctDNA samples wherein PCR-based methods are sensitive, inexpensive, and used in the detection of various fungal infections, bacterial infections, gene mapping, and other genomic applications. Further advancements in technology are expected to fuel the growth of the market in the coming years.
Growing Adoption of Circulating Biomarkers for Early Detection & Screening of Cancer
Liquid biopsy is a non-invasive, easy, and accessible tool for tumor cells or tumor-derived products detection in body fluids. Currently, circulating cell-free DNA (cfDNA) and circulating tumor cells (CTCs) are the most commonly used liquid biopsy-derived biomarkers. Circulating cell-free DNA (cfDNA) are fragments of DNA that all cells in the body routinely shed into the circulatory system, and CTCs are initially released from primary tumors in the tissue, travel through the circulatory system, and account for the development of metastatic (or secondary) tumors at distant sites in the body.
In recent years, CTCs have gained immense significance in detecting tumors, replacing invasive tissue biopsies not only due to their ease in sampling but also in providing data regarding tumor conditions in a 'real-time' manner. CTCs can also be used in vivo for the generation of patient-derived tumor models that assist in treatment. The growing demand for liquid biopsy-derived biomarkers for the early detection of cancer is expected to drive the market in the coming years.
"Liquid Biopsy is a dynamic and continuously evolving field. Technological advancements directed towards faster and more convenient diagnosis will drive the market. Liquid biopsies could be a game-changer in cancer testing." - Head of Diagnostic Biomarkers, Liquid Biopsy Company, United States
Key Challenges/ Constraints
Some of the key challenges restricting the growth of the liquid biopsy market are stringent government regulations, suboptimal patient adherence, low sensitivity for early-stage disease, and high false-positive rates. The wrong diagnosis can lead to false-negative results in which ctDNA is not detected even though it is present and impacts the informative value of the liquid biopsy tests for cancer.
North America Leads the Adoption of Liquid Biopsy Market
From a geographical perspective, North America holds the largest market share of the liquid biopsy market. The rising prevalence of cancer cases among the population in the US, a well-developed healthcare infrastructure, increased adoption of liquid biopsy for the diagnosis of cancer, higher patient preference for non-invasive diagnosis and monitoring and the presence of leading players in this region are some of the key factors driving the market growth. APAC holds a relatively smaller share in the global market, however, APAC is expected to witness strong growth in the coming years, due to the growing awareness regarding liquid biopsy techniques and increased healthcare funding by governments to modernize healthcare infrastructure.
Competitive Landscape Analysis: Liquid Biopsy Market
Some of the prominent players operating in this market are F. Hoffmann-La Roche Ltd., Myriad Genetics Inc., QIAGEN N.V., Thermo Fisher Scientific Inc., Guardant Health Inc., MDxHealth SA, Illumina Inc., Bio-Rad Laboratories Inc., Thrive, Freenome, Biocept Inc., Sysmex Inostics, Exact Sciences, Foundation Medicine, Grail, Epigenomics AG, Menarini-Silicon Biosystems, NeoGenomics Inc., Johnson & Johnson, Labcorp, ANGLE plc, Vortex Biosciences Inc., BioCaptiva, Epic Sciences Inc., Rarecells Inc., Agena Bioscience Inc., MedGenome Inc. Lucence health Inc., Natera Inc, and Pathway Genomics Corporation, among others.
Companies Adopting Inorganic Growth Strategies to Increase their Market Share
Players operating in the liquid biopsy market are adopting both organic and inorganic growth strategies such as collaborations, acquisitions, and new product launches to garner market share. For instance,
In May 2022, Guardant Health, Inc. a leading precision oncology company, announced the availability of Shield™, the company's first blood-based test for the detection of early-stage colorectal cancer (CRC).
In May 2022, QIAGEN announced the launch of the therascreen®EGFR Plus RGQ PCR Kit, a new in-vitro diagnostic test for sensitive EGFR mutation analysis. It empowers oncologists with greater insights to tailor non-small cell lung cancer (NSCLC) treatment.
In April 2022, Guardant Health, Inc. entered into a partnership with Epic, the nation's most widely used comprehensive health record, to integrate the company's broad portfolio of cancer tests with Epic. This integration will make it easier for health systems, community healthcare providers, and retail health clinics to make Guardant Health blood tests part of routine clinical care by providing direct ordering access and results from delivery.
Growing Interest of Private Equity Firms in Liquid Biopsy Market
The global liquid biopsy market is a lucrative market that is set to gain further momentum in the coming years. To leverage growth opportunities in the liquid biopsy market, private equity firms are also making investments in potentially high-growth areas/companies in this space. For instance,
In May 2022, BioMarks Diagnostics secured $1.5 million from a private financing round to accelerate the commercialization of its liquid biopsy technology.
In December 2021, Rarecells, Inc. secured $5 million from series A funding, reaching its total S to $13 million during Series A funding, to develop liquid biopsy early cancer detection tests.
Key Strategic Questions Addressed
What is the market size & forecast of the Liquid Biopsy market?
What are the historical, present, and forecasted market shares and growth rates of various segments and sub-segments of the Liquid Biopsy market?
How has Covid impacted the Liquid Biopsy market?
What are the major growth drivers, restraints/challenges impacting the market?
What are the opportunities prevailing in the market?
How is the investment landscape in Liquid Biopsy market?
Which region has the highest share in the global market? Which region is expected to witness the highest growth rate in the next 5 years?
Who are the major players operating in the market? How is the competitive positioning of key players?
Who are the new players entering the Liquid Biopsy market?
What are the key strategies adopted by players in Liquid Biopsy market?
The study has been compiled based on the extensive primary and secondary research.
Secondary Research (Indicative List)
Primary Research
To validate research findings (market size & forecasts, market segmentation, market dynamics, competitive landscape, key industry trends, etc.), extensive primary interviews were conducted with both supply and demand side stakeholders.
Supply Side Stakeholders:
Senior Management Level: CEOs, Presidents, Vice-Presidents, Directors, Chief Technology Officers, Chief Commercial Officers
Mid-Management Level: Product Managers, Sales Managers, Brand Managers, R&D Managers, Business Development Managers, Consultants
Demand Side Stakeholders:
Stakeholders in Academic & Research Institutes, Pharmaceutical & Biotechnology Companies, Clinical Laboratories, Hospitals, and Other End Users.
Breakdown of Primary Interviews

Market Size Estimation
Both 'Top-Down and Bottom-Up Approaches' were used to derive market size estimates and forecasts.
Data Triangulation
Research findings derived through secondary sources & internal analysis was validated with Primary Interviews, Internal Knowledge Repository and Company's Sales Data.