Malaria Diagnostics Market – Set to Witness a Growth of 6% by 2026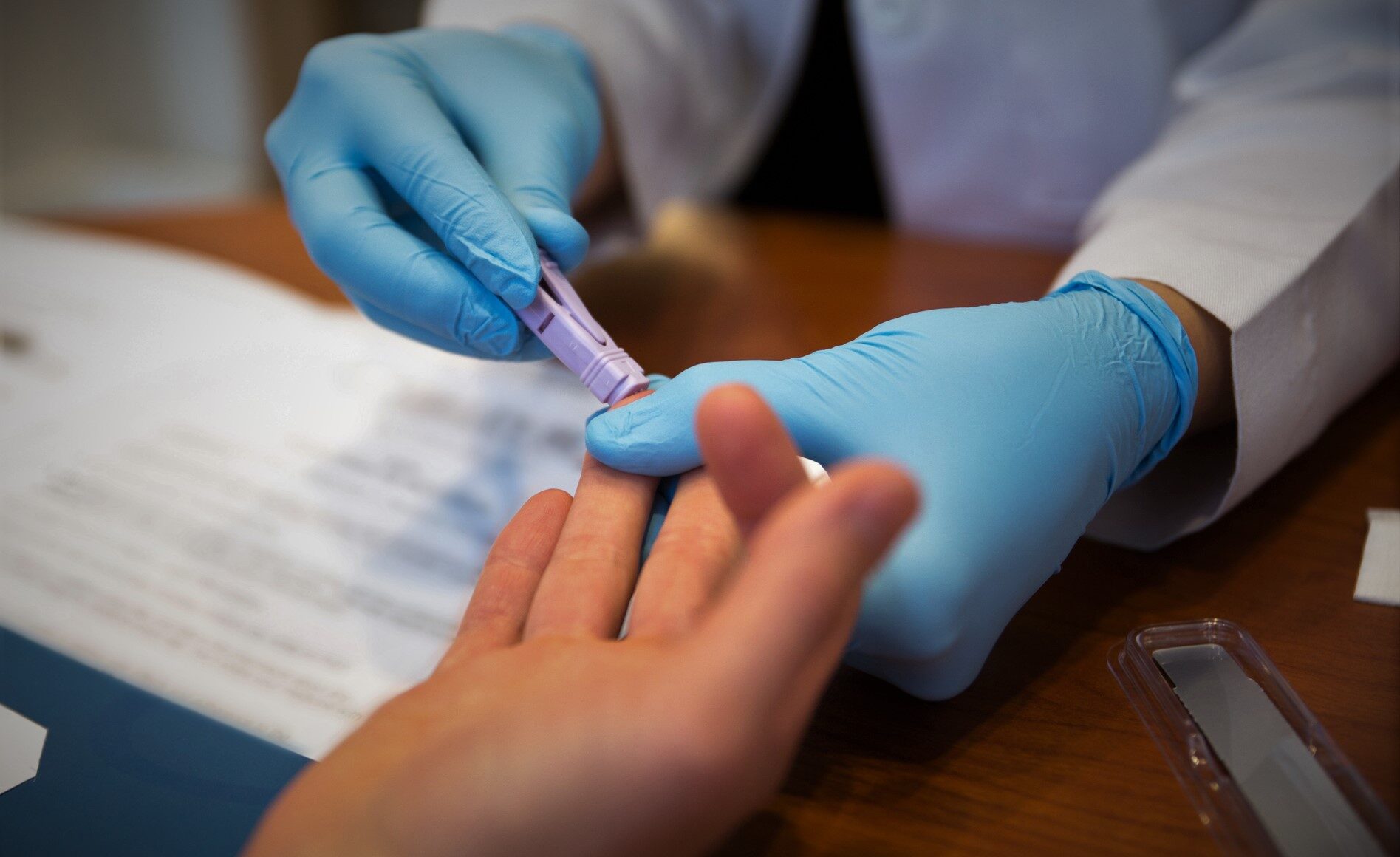 The Global Malaria Diagnostics Market is set to witness a CAGR of 6% from 2021 to 2026. Increased adoption of rapid diagnostic tests (RDTs), development of novel diagnostic technologies, high burden of malaria in developing countries, and government initiative to decrease malaria prevalence are some of the key factors driving the global malaria diagnostics market.
Malaria is a life-threatening disease mostly found in tropical and subtropical countries caused by a parasite. These parasites are spread among people through the bites of infected female Anopheles mosquitoes. Globally, the total number of malaria cases in 2020 were 241 million while the deaths due to malaria were 627,000 in the same year. According to WHO, African region is the major contributor to the global burden of malaria accounting for 95% of total malaria cases and 96% of total malaria deaths in 2020. Such high burden of malaria needs early diagnosis to plan for proper treatment and stop the spread of this disease among other people.
Development of novel technologies for malaria diagnosis to fuel its market growth
The global malaria diagnostics market is significantly influenced by technological advancements and development of novel diagnostic tests. Such advances in technology offer numerous advantages to patients and healthcare practitioners by providing better access to high-quality diagnosis at affordable prices, especially in remote areas. Some of the recent developments are listed below:
In July 2022, Mylab Discovery Solutions launched a comprehensive multiplex RT-PCR kit- PathoDetect Extended Monsoon Fever Panel, for the detection and differentiation between malaria, dengue, Chikungunya, Zika, Salmonellosis bacterial species, Leptospirosis, and Leishmaniasis parasites.
In February 2022, Kenya's Ministry of Health launched malaria and COVID-19 PCR diagnostic kits to aid timely diagnosis and treatment of these diseases. PlamoCheck malaria diagnostic kit and KEMCoV PCR COVID-19 testing kit are developed locally and are affordable to patients as compared to the imported ones.
In October 2021, Sysmex introduced its XN-30 research use only (RUO) Automated Hematology Analyzer for the detection of malaria. The automated analyzer features a violet laser and advanced algorithm to determine the level of parasitemia in an EDTA sample.
In June 2021, Nanyang Technological University (NTU), Singapore developed a test kit for malaria detection that delivers results within 30 minutes. Costing just $1 per chip, the new kit detects hemozoin, a specific indication of malaria that is produced as a by-product of the parasites' digestion of blood.
In June 2019, PATH, a non-profit organization and its partner Quansys Biosciences, Inc. launched Q-Plex Human Malaria Array, a highly sensitive malaria diagnostic test specifically designed to assist researchers to develop more sensitive malaria RDTs and support public health surveillance.
In January 2019, ERADA Technology Alliance Ltd launched saliva-based test for the diagnosis of malaria. The Saliva-based Malaria Asymptomatic and Asexual Rapid Test (SMAART) is the world's first diagnostic saliva test for malaria.
Initiatives by government bodies and private institutes to boost adoption of Malaria Diagnostics Market
The malaria diagnostics market has witnessed a number of initiatives by government bodies and private institutes to either boost the adoption of these tests or to co-develop advanced diagnostic tests. For instance, the US government donated over 1.7 million RDTs for malaria detection and 1.3 million courses of further treatment. Some of the other initiatives are listed below:
In May 2022, the Global Fund, Unitaid, and the US government along with other partners launched over $120 million support to test-and-treat programs across countries, to provide access to COVID-19 testing and treatment, protect frontline health workers, and reduce COVID-19's negative effects on initiatives to fight HIV, TB, and malaria.
In October 2021, a five-year strategy 'End Malaria Faster' was released by the US President's Malaria Initiative (PMI), led by the United States Agency for International Development (USAID), that aims to end malaria, address health equities, and improve disease surveillance.
In January 2019, Abbott Laboratories supported a partnership between Malaria No More, a non-profit organization and the Odisha state government (India) by supplying 1 million RTDs for malaria detection and surveillance as well as provided technical expertise and funding support of $750,000 for a period of three years.
Challenges in Diagnosis and Screening – A Deterrent for Malaria Diagnostics Market Growth
Although existing diagnostic technologies offer multiple advantages such as accuracy, fast results, ease-of-use, inexpensive, and minimum training requirements; it is plagued with certain limitations and challenges. Malaria diagnosis and screening is critical and find challenges in diagnosis among asymptomatic carriers, in elimination settings, and during pregnancy.
Asymptomatic carriers: Asymptomatic carriers need to be diagnosed with highly sensitive malaria testing. In endemic areas, asymptomatic carriers are 4-5 times more common than symptomatic infections, indicating the importance of focusing on this population to reduce disease burden.
Elimination settings: These setting have extremely low levels of parasitemia that necessitate the use of more sensitive malaria diagnostic solutions. Additionally, such settings must have fully operational surveillance and response systems that can detect and reduce the re-establishment of indigenous transmission.
Pregnancy: Malaria during pregnancy is still difficult to diagnose as the parasites sequester in the placenta and cannot be precisely detected by microscopy in the peripheral blood, diagnosing placental malaria can be particularly difficult.
To address the persistent difficulty of malaria diagnosis in above mentioned conditions, market players and government bodies as well as the WHO are evaluating different technologies for malaria detection and diagnosis. Irrespective of the challenges, malaria diagnostics market is expected to grow at a significant rate due to advancements in technologies and increasing prevalence of malaria.
Competitive Landscape Analysis: Malaria Diagnostics Market
The global malaria diagnostics market is marked by the presence of key players such as Access Bio, Inc. (US); Abbott Laboratories (US); Premier Medical Corporation (US); Bio-Rad Laboratories, Inc. (US); Sysmex Partec GmbH (Germany); and bioMérieux (France); and others.
Key Strategic Questions Addressed
What is the market size & forecast of the Malaria Diagnostics Market?
What are historical, present, and forecasted market shares and growth rates of various segments and sub-segments of the Malaria Diagnostics Market?
What are the key trends defining the Malaria Diagnostics market?
What are the major factors impacting the market?
What are the opportunities prevailing in the Malaria Diagnostics market?
Which region has the highest share in the global market? Which region is expected to witness the highest growth rate in the next 5 years?
Who are the major players operating in the Malaria Diagnostics market?
What are the key strategies adopted by players in Malaria Diagnostics Market?
The study has been compiled based on the extensive primary and secondary research.
Secondary Research (Indicative List)

Primary Research
To validate research findings (market size & forecasts, market segmentation, market dynamics, competitive landscape, key industry trends, etc.), extensive primary interviews were conducted with both supply and demand side stakeholders.
Supply Side Stakeholders:
Senior Management Level: CEOs, Presidents, Vice-Presidents, Directors, Chief Technology Officers, Chief Commercial Officers
Mid-Management Level: Product Managers, Sales Managers, Brand Managers, R&D Managers, Business Development Managers, Consultants
Demand Side Stakeholders:
Stakeholders in Hospitals, Diagnostic Centers, Government Organizations, Non-profit Organizations, and Academic & Research Institutes.
Breakdown of Primary Interviews

Market Size Estimation
Both 'Top-Down and Bottom-Up Approaches' were used to derive market size estimates and forecasts.
Data Triangulation
Research findings derived through secondary sources & internal analysis were validated with Primary Interviews, Internal Knowledge Repository, and Company Sales Data.