Medical Lasers Market – Use of Lasers in Medical/Aesthetic Procedures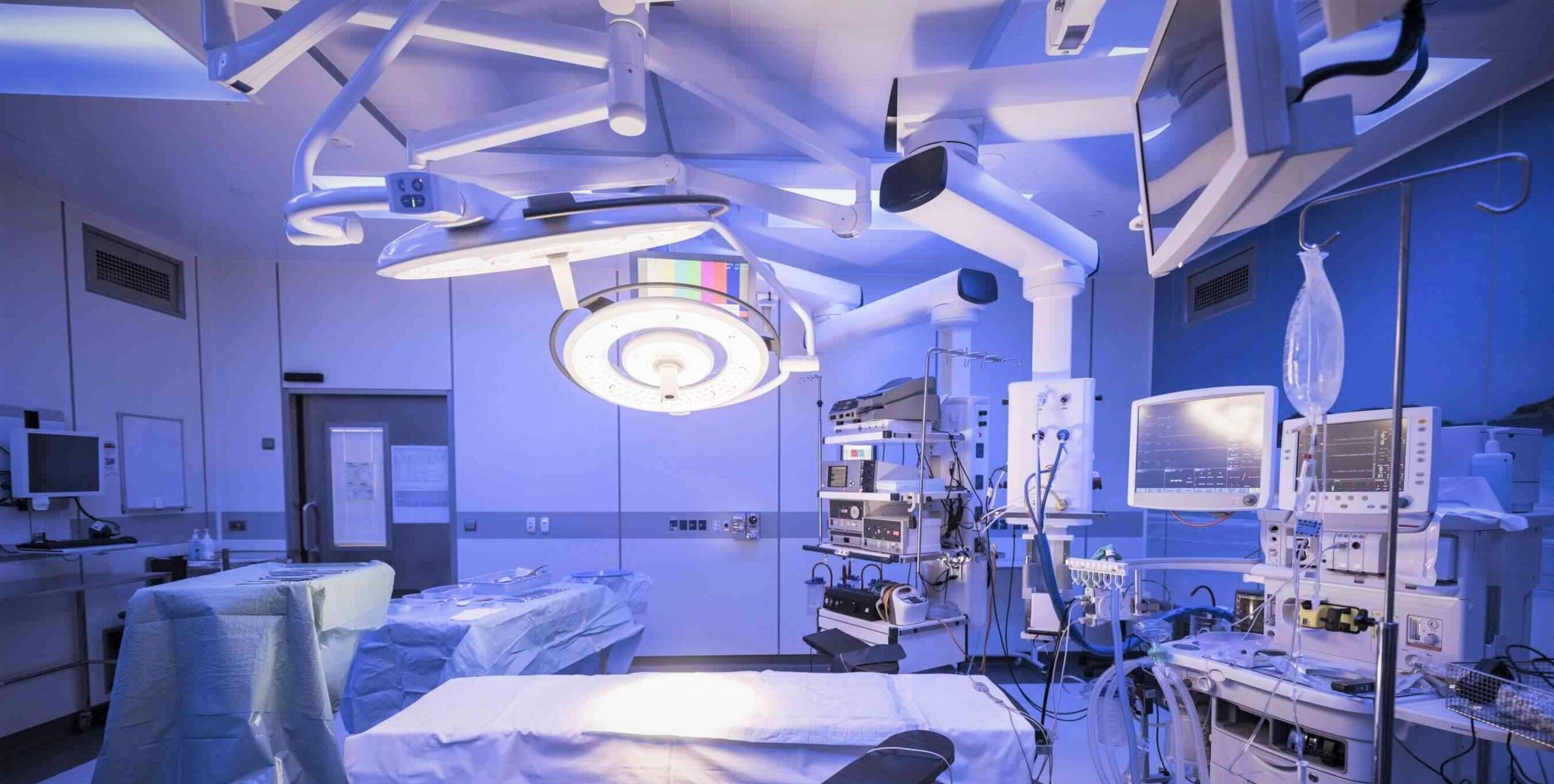 Global Medical Lasers Market is estimated close to $3.5 Bn (2020). Market segments are growing at a CAGR from 8-12% through 2020-2025. The market growth is driven by the growing use of lasers in medical/aesthetic procedures, technological advancements, and an aging population.
Medical lasers are medical devices that use precisely focused light sources to treat or remove tissues. Since these lasers can focus accurately on tiny areas, they are used for precise surgical work or for cutting through tissue (instead of a scalpel). These are used during cosmetic surgeries, refractive eye surgeries, dental procedures, and general surgeries. Laser surgery uses non-ionizing radiation, thus it does not have the long-term risks as x-rays or other types of ionizing radiation. Further, medical lasers are also used in radiotherapy for patient alignment/positioning (for instance, laser systems offered by companies such as Lap Lasers and Cypra).
The medical lasers market is driven by the growing prevalence of ophthalmic, dermatology, and dental disorders.
The use of lasers in various ophthalmic, dermatology, and dental procedures is growing. Their demand is expected to grow as the prevalence of these disorders increases. Ophthalmic is one of the major segments of the medical laser market and its growth is driven by the rising incidence of cataracts/glaucoma/age-related macular degeneration (AMD). According to the CDC statistics, ~17% of the people over 40 years of age in the U.S. suffer from cataract conditions (~21 million population). The incidence of cataracts is projected to reach 30 million by 2028 in the U.S. Further, as per the International Agency for the Prevention of Blindness, the number of people suffering from age-related macular degeneration (AMD) will grow from 196 million in 2020 to 288 million by 2040.
Technological advancements are driving the demand for medical lasers
In recent years, the medical lasers market has witnessed many technological advancements. The companies are launching innovative products with new features and applications. For instance, Biolase Inc. and a few other medical laser companies have designed erbium-based lasers capable of treating both hard and soft tissues in various dental surgical procedures. Further, Norlase (HQ: Denmark/US), has developed a medical laser with 1/10th of the size of competing products, is battery-powered, and has voice control features. The company received funding of $10.6 million in October 2021 for further R&D and commercialization efforts. Such technological advancements with improvements in cost, reliability, footprint, and usability have helped broaden the adoption of medical lasers.
COVID-19 underscored the importance of Laser-assisted dentistry
The COVID-19 pandemic created new challenges for dental practices across the globe as there are growing concerns regarding infection control. One of the major concerns is aerosol-generating dental procedures. The American Dental Association (ADA) has recommended reducing aerosol production as much as possible to help prevent transmission of the virus. Many dental practices use traditional high-speed handpieces that produce an aerosol. However, the use of medical lasers instead of handpieces can reduce aerosol production. For instance, Biolase, one of the key players in the dental lasers market claims to generate 98% less aerosol than traditional dental handpieces and has a much lower radius of aerosol spray. This is likely to increase the demand for dental lasers by the dental practices.
"In this new age, an aerosol reduction is of the highest importance making dental lasers a vital tool for dentists. Driven by COVID-19 pandemic, the market will witness rapid adoption of dental lasers" – Global Product Manager, Leading Dental Laser Company
Regional Adoption: Medical Lasers Market
Comprehensive regional assessment of the global medical lasers market covering the U.S., Europe (Germany, UK, France, and RoE), Asia-Pacific, and RoW suggests that the U.S. is currently the largest market for dental lasers, followed by Europe, APAC, and RoW. The key reasons for the large share of the U.S. market are the high adoption/demand for medical lasers, the greater purchasing power of end-users, and the presence of a larger number of clinics/practices using cutting-edge technologies for various surgical/aesthetic procedures.
Some of the key players in the global medical lasers market are Lumenis, Dentsply Sirona, Alcon, Iridex, Biolase, AMD Lasers, Boston Scientific, Bausch & Lomb, Cutera, Cynosure, Syneron-Candela, Zeltiq (part of Allergan), Ellex, Ziemer, Nidek, Lap Lasers, and Cypra, among others.
Key Strategic Questions Addressed
What is the market size & forecast of the medical lasers market?
What are historical, present, and forecasted market shares and growth rates of various segments and sub-segments of the medical lasers market?
What are the key trends defining the market?
What are the major factors impacting the medical lasers market?
What are the opportunities prevailing in the market?
Which region has the highest share in the global market? Which region is expected to witness the highest growth rate in the next 5 years?
What are the major applications and who are end-users of medical lasers?
Who are the major players operating in the medical lasers market?
Who are the new players entering the market?
What are the key strategies adopted by players?
The study has been compiled based on the extensive primary and secondary research.
Secondary Research (Indicative List)

Primary Research
To validate research findings (market size & forecasts, market segmentation, market dynamics, competitive landscape, key industry trends, etc.), extensive primary interviews were conducted with both supply and demand side stakeholders.
Supply Side Stakeholders:
Senior Management Level: CEOs, Presidents, Vice-Presidents, Directors, Chief Technology Officers, Chief Commercial Officers
Mid-Management Level: Product Managers, Sales Managers, Brand Managers, R&D Managers, Business Development Managers, Consultants
Demand Side Stakeholders:
Stakeholders in dental clinics, ophthalmic clinics, aesthetic/dermatology practices, hospitals, universities, etc.
Breakdown of Primary Interviews

Market Size Estimation
Both 'Top-Down and Bottom-Up Approaches' were used to derive market size estimates and forecasts
Data Triangulation
Research findings derived through secondary sources & internal analysis was validated with Primary Interviews, Internal Knowledge Repository and Company's Sales Data