Multi-omics Market Size, Share, Trends, Analysis & Growth Opportunities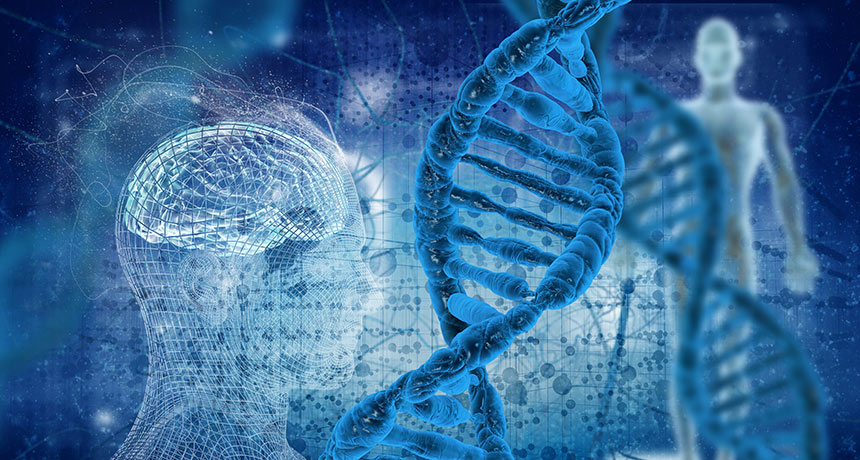 The Global Multi-omics Market comprising primarily Genomics, Transcriptomics, Proteomics, & Metabonomics is set to witness a double digit growth. The next phase of growth is likely to be driven by growing demand for personalized medicine, technological advancements, favorable funding environment, growing number of cancer & genetic disorders, rising pharmaceutical and biotech R&D expenditure.
Omics has turned out to be a new mantra in molecular research. It is field of study in biological sciences that ends in the suffix – omics. Many areas of research can be classified as omics such as genomics, transcriptomics, proteomics and metabolomics.
Genomics studies genes and their function. Genomics finds application in drug discovery and development, diagnostics & therapeutic decision-making, agriculture, animal research and other applications.
Transcriptomics studies mRNAs. It is widely used for clinical diagnostics, drug discovery, toxicogenomics and other applications.
Proteomics studies proteins. It is used for clinical diagnosis of cancer, infectious diseases, cardiovascular diseases, immune diseases, neurological disorders, diabetes, etc. and drug discovery.
Metabonomics studies small molecules involved in cellular metabolism. It is a powerful research tool that is currently being applied to various aspects of drug and biomarker discovery, toxicology research, nutrigenomics and other applications
Complete understanding of human health and diseases warrants interpretation of molecular intricacy and variations at multiple levels such as genome, transcriptome, proteome, and metabolome. With the advent of sequencing technology, biology has become increasingly reliant on data generated at these levels, which collectively is called as "multi-omics" data. Availability of multi-omics data has revolutionized the field of medicine and biology. Data integration across different platforms (genomics, transcriptomics, proteomics and metabolomics) helps in understanding causal relationships across multiple levels of cellular organization. It offers unparalleled opportunities to understand the underlying biology of complex diseases such as cancer.
"The advent of Multi-omics is turning scientists into molecular detectives and helping them to delve into the depths of disease. It allows researchers and scientists to probe the more complex and transient molecular changes that underpin the course of disease and responses to treatment, helping them better select the right drug target".
- Senior Director, Data Sciences & Quantitative Biology, Tier I Pharmaceutical & Biotechnology Company 
Competitive Landscape Analysis
Some of the key players operating in the market are 10x Genomics, Bio-Techne Corporation, Fluidigm Corporation, Bio-Rad Laboratories, Inc., NanoString, Mission Bio, BD Biosciences, Thermo Fisher Scientific Inc., among others.
Emerging Players Developing Multi-omics Solutions
AgenT S.A.S.
OmniTier Inc.
Mitra Bio
Proteona
BioTuring
Govita Tech Limited
Scipio Bioscience, among others
Record Funding of $2.8 Billion (Q2-2021), Funding Growth of 128% between Q3-2018- Q2-2021 and Rising Deals Count Set to Bolster the Market
The market has been witnessing favorable funding since the last few years. The market has witnessed funding growth of 128% between Q3-2018- Q2-2021. Moreover, despite Covid-19, the deal counts witnessed a surge. The deals count increased from 47 to 60 between Q1-2021 and Q2-2021. The U.S. accounted for ~57% share in deals count while China and UK accounted for 21% and 5% share respectively.
In May 2021, Caris Life Sciences raised $830 million to expand its precision medicine platform
In June 2021, Element Biosciences secured $276 million to support commercial launch of disruptive next-generation DNA sequencing platform
In May 2021, Oxford Nanopore Technologies raised $271 million for sequencing tools
In April 2021, C2i Genomics secured $100 million to accelerate the clinical development and commercialization of its whole-genome cancer intelligence platform
Single-cell Analysis Enters the Multi-Omics Era
A cell's condition can be defined by the interplay between its genome, epigenome, transcriptome, and proteome. Riding on the development of these omics technologies, multi-omics technologies for single cells have emerged that are able to capture multiple omic layers from the same cell. Profiling multiple omic layers makes it possible to capture a more complete set of information about each cell than is possible from any single omic layer alone. Single-cell multi-omics better reflects the complex network of interactions that are responsible for cellular functions and hence are considered more powerful than a stand-alone omics.
Single-cell multi-omics technologies are set to take center stage in biomedical research as it enables the characterization of cells and tissues at an unparalleled molecular and architectural resolution.
Key Strategic Questions Addressed
What is the market size & forecast of Single-cell Multi-omics market?
What are historical, present, and forecasted market shares and growth rates of various segments and sub-segments of Single-cell Multi-omics market?
How is the funding landscape of Single-cell Multi-omics market?
What are the key trends defining the market?
What are the major factors impacting the market?
What are the opportunities prevailing in the market?
What are the key applications of Single-cell Multi-omics market?
Which region has the highest share in the global market? Which region is expected to witness highest growth rate in the next 5 years?
Who are the key end-users of the market?
Who are the major players operating in the market? What is their market share?
Who are the new players entering the market?
What are the key strategies adopted by players?
The study has been compiled based on extensive primary and secondary research.
Secondary Research (Indicative List)

Primary Research
To validate research findings (market size & forecasts, market segmentation, market dynamics, competitive landscape, key industry trends, etc.), extensive primary interviews were conducted with both supply and demand side stakeholders.
Supply Side Stakeholders:
Senior Management Level: CEOs, Presidents, Vice-Presidents, Directors, Chief Technology Officers, Chief Commercial Officers
Mid-Management Level: Product Managers, Sales Managers, Brand Managers, R&D Managers, Business Development Managers, Consultants
Demand Side Stakeholders:
Stakeholders in Academic & Research Institutes, Pharmaceutical & Biotechnology Companies, Clinical Laboratories, Hospitals and Other End Users
Breakdown of Primary Interviews
Market Size Estimation
Both 'Top-Down and Bottom-Up Approaches' were used to derive market size estimates and forecasts
Data Triangulation
Research findings derived through secondary sources & internal analysis was validated with Primary Interviews, Internal Knowledge Repository and Company's Sales Data