Nanopore Sequencing Market Set to Witness a Healthy CAGR of 26% by 2026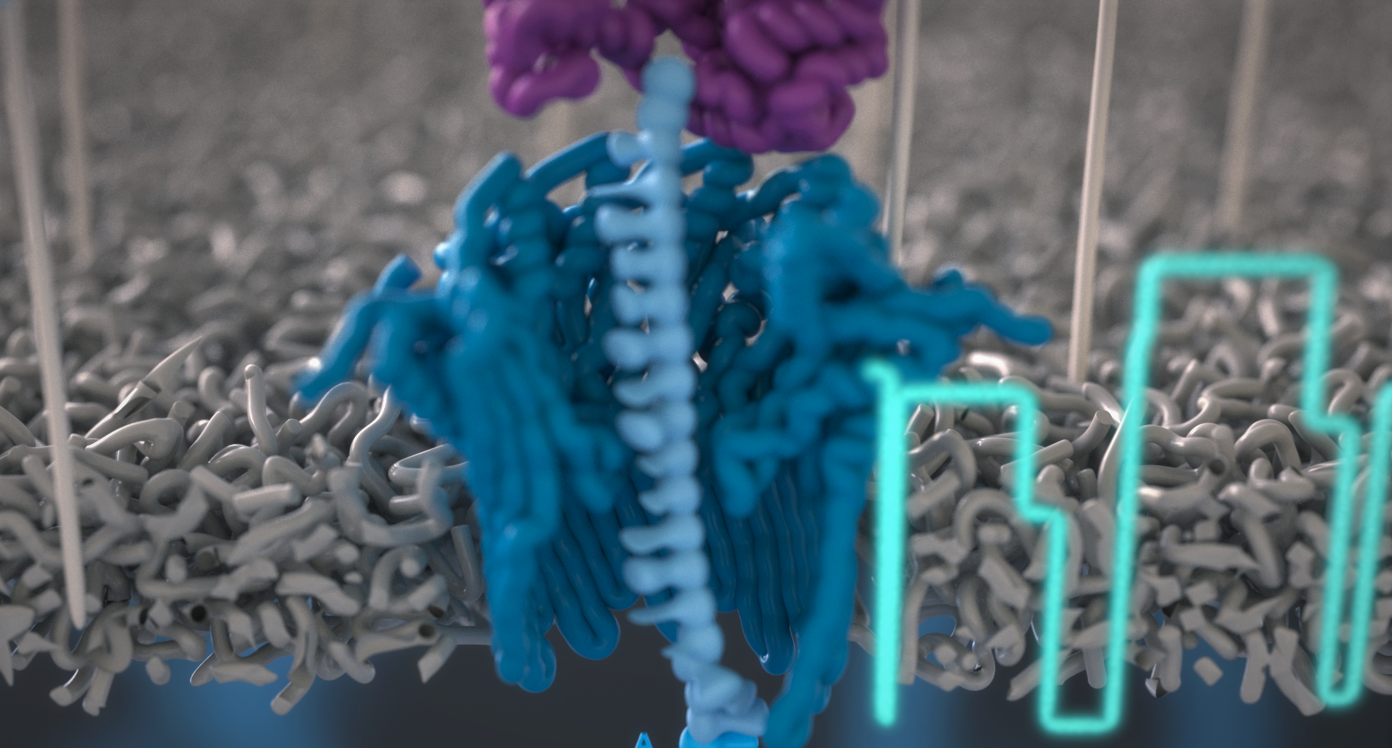 The Global Nanopore Sequencing Market valued at $200 million (2021) is set to witness a significant growth rate of 26% by 2026. Key advantages of nanopore sequencing such as high throughput & ultra-long reads, technological advancements in nanopore technologies, increasing prevalence of infectious diseases, and rising investments in R&D are some of the key factors driving the market growth.
Nanopore Sequencing, a fourth-generation sequencing technology, in which single strands of DNA or RNA are passed through tiny protein channel called as nanopore. These nanopores are embedded in an electrically resistant membrane that causes changes in the ion current, determining the sequence and modifications of bases.
Multiple Advantages of Nanopore Sequencing Technology Triggers Its Global Market Demand
Over the years, there has been a significant increase in the adoption of nanopore sequencing because of significant advantages of nanopores such as label-free & ultralong reads and high throughput. Nanopore sequencing is widely adopted for a number of research as well as clinical applications by research institutes and sequencing service providers. Some of the key benefits that are driving its demand are:
Direct RNA sequencing: Traditional RNA sequencing methods require cDNA conversion from RNA, which can cause bias due to reverse transcription or amplification. Nanopore sequencing can sequence RNA molecules directly, resulting in full-length, unbiased, strand-specific RNA sequencing. Direct RNA sequencing also helps in precise measurement of poly-A tail length
Long-read sequencing: The ability to produce ultra-long reads of over 2 Mb is a major advantage of nanopore sequencing. Longer read lengths are more likely to cover full regions of repeated sequence and structural variation, allowing for a more comprehensive understanding of genetic variants and the reconstruction of complex genomes
Targeted sequencing: Targeted sequencing with a focus on certain genes/regions can give relevant data while lowering costs, increasing coverage, and simplifying data analysis. For nanopore sequencing, a variety of targeted sequencing approaches, such as targeted panels and whole exome enrichment, are available, leveraging both PCR- and hybrid capture-based targeted enrichment strategies.
Rapid results: Unlike traditional sequencing approaches, which need analysis after sequencing is completed, nanopore sequencing allows for early insights to be gained as soon as the sequencing process begins. This is particularly useful when identifying pathogens or looking for a microbial resistance gene
Low cost of sequencer: High-end sequencers from Illumina and PacBio are priced over $950k and $450k respectively which are too expensive as compared to the GridION nanopore-based sequencer offered by Oxford Nanopore Technologies at $49k
Increasing clinical applications: Nanopore sequencing is widely used for pathogen analysis such as outbreak surveillance of infectious diseases such as tuberculosis, Ebola, Zika, dengue fever, and Covid19, among others. Nanopore sequencing is also widely used by researchers and clinicians for cancer genomics and genetic disease diagnosis.
Partnerships and acquisition to boost adoption and co-develop advanced solutions
The nanopore sequencing market has witnessed a number of partnerships and acquisition by market players to either enhance the adoption of this technology for clinical applications or to co-develop advanced sequencing platforms. Some of the strategic initiatives that boost the adoption of nanopore sequencing are listed below:
In April 2022, Oxford Nanopore Technologies collaborated with Genomics England to evaluate the benefits of sequencing for enhancing patient care and advancing research activities for the development of novel treatments on a larger scale using nanopore sequencing technology
In September 2021, Oxford Nanopore Technologies collaborated with Oracle to explore novel applications of genomic sequencing using the Oracle Cloud Infrastructure (OCI) to speed-up discovery of medical innovations
In January 2021, Oxford Nanopore Technologies collaborated with NVIDIA for the integration of NVIDIA DGX Station A100 into PromethION, Oxford Nanopore's ultra-high throughput sequencing platform with an aim to deliver a powerful sequencer that offer real-time analysis
In August 2020, Oxford Nanopore Technologies entered into an agreement with the UK's Department of Health and Social Care, to roll out its LamPORE SARS-CoV-2 tests at a number of NHS testing laboratories
In May 2020, F. Hoffmann-La Roche Ltd acquired Stratos Genomics, a US based fourth-generation genetic sequencing company, to advance the development of nanopore sequencer for diagnostic applications with the combination of electronics and biological components
Higher error rate and experimental barriers – A Deterrent for Nanopore Sequencing Market Growth
Although nanopore sequencing technology offers multiple advantages, it is plagued with certain limitations. These include higher error rate and the requirement of high amounts of nucleic acid material as compared to other sequencing technologies such as sequencing by synthesis (SBS).
The error rate in nanopore sequencing is much higher (6–15% for the R9.4 nanopore), as compared to that of Illumina's short-read sequencing (0.1–1%). Researchers are continuously focusing on substantial improvements to reduce the error rate to provide high data accuracy. Some of these include optimization of molecule translocation ratcheting, achieving context-independent and high-quality raw signals, and develop base-calling methods based on advanced computational techniques such as machine learning.
Current input requirement of a few micrograms of DNA and hundreds of nanograms of RNA pose as an experimental barrier for nanopore sequencing. Reduction in sample size requirement is expected to benefit the nanopore sequencing technology in a number of biomedical studies where genetic material is limited. Furthermore, integrating and automating DNA/RNA extraction, library preparation, and loading systems will be highly beneficial to generate sequencing data without the requirement of specific training. Development of robust bioinformatics software enabling cloud storage, computing, and real-time analysis will further boost the adoption of nanopore sequencing across various applications and end-use settings.
Irrespective of the experimental challenges, the nanopore sequencing market is expected to grow at a significant rate due to rapid advancements in this technology. Substantial improvements in terms of read length, throughput, and accuracy are taking place to facilitate research as well as clinical applications such as rapid clinical diagnosis and outbreak surveillance.
Competitive Landscape Analysis: Nanopore Sequencing Market 
The global nanopore sequencing market is marked by the presence of some of the key market players such as Oxford Nanopore Technologies (UK), Stratos Genomics, a Roche company (US), BaseClear B.V. (Netherlands), CD Genomics (US), and others.
Key Strategic Questions Addressed
What is the market size & forecast of the Nanopore Sequencing Market?
What are historical, present, and forecasted market shares and growth rates of various segments and sub-segments of the Nanopore Sequencing Market?
What are the key trends defining the market?
What are the major factors impacting the Nanopore Sequencing market?
What are the opportunities prevailing in the market?
Which region has the highest share in the global market? Which region is expected to witness the highest growth rate in the next 5 years?
Who are the major players operating in the Nanopore Sequencing market?
What are the key strategies adopted by players?
The study has been compiled based on the extensive primary and secondary research.
Secondary Research (Indicative List)

Primary Research
To validate research findings (market size & forecasts, market segmentation, market dynamics, competitive landscape, key industry trends, etc.), extensive primary interviews were conducted with both supply and demand side stakeholders.
Supply Side Stakeholders:
Senior Management Level: CEOs, Presidents, Vice-Presidents, Directors, Chief Technology Officers, Chief Commercial Officers
Mid-Management Level: Product Managers, Sales Managers, Brand Managers, R&D Managers, Business Development Managers, Consultants
Demand Side Stakeholders:
Stakeholders in Pharmaceutical & Biopharmaceutical Companies, CROs & CMOs, and Academic & Research Institutes.
Breakdown of Primary Interviews

Market Size Estimation
Both 'Top-Down and Bottom-Up Approaches' were used to derive market size estimates and forecasts.
Data Triangulation
Research findings derived through secondary sources & internal analysis was validated with Primary Interviews, Internal Knowledge Repository and Company's Sales Data.