Next-Generation Sequencing (NGS) Market Size, Share, Growth & Trends by 2026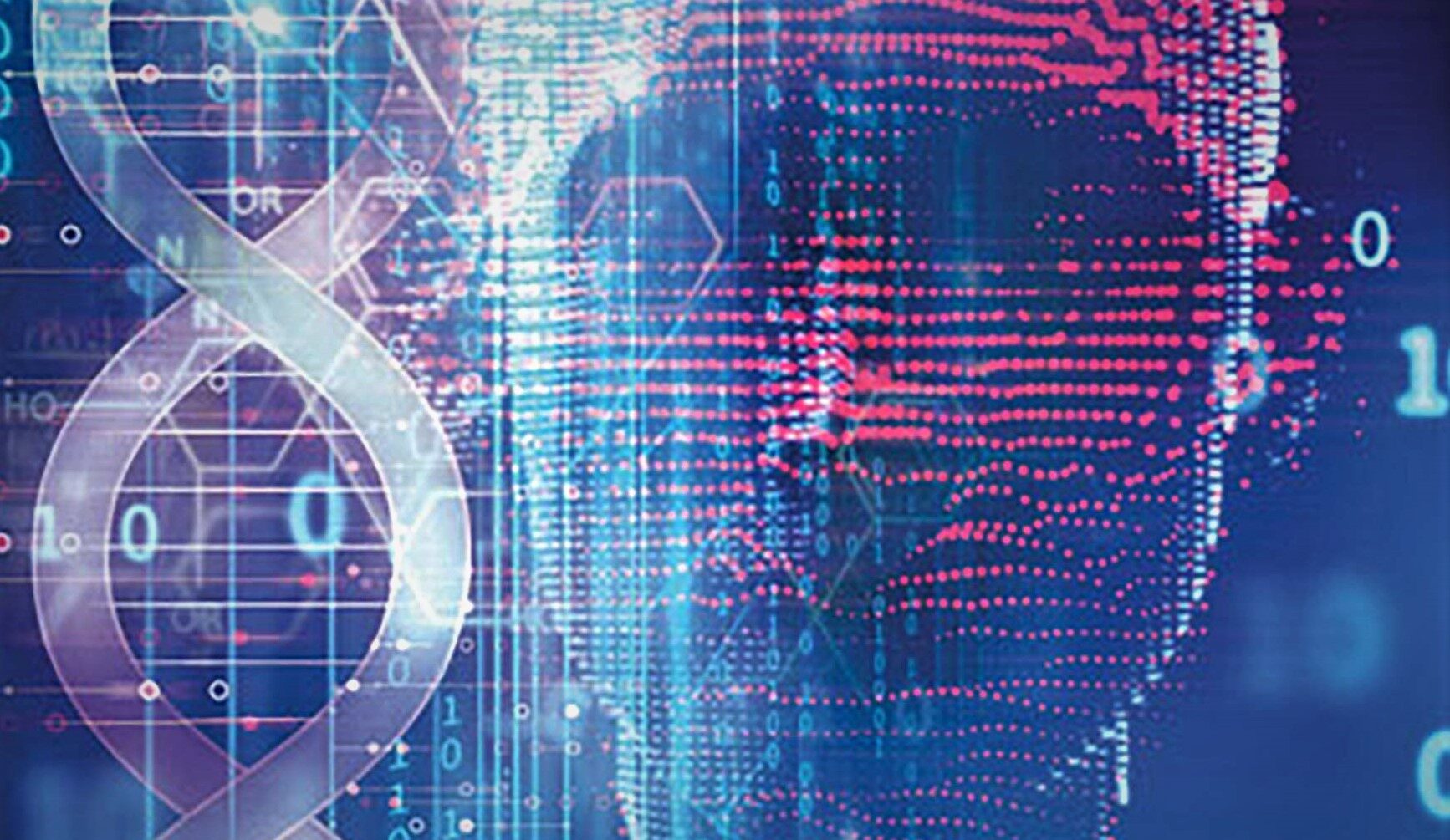 The Global Next-generation Sequencing (NGS) Market valued at $6.3 billion (2021) is set to witness a significant growth rate of 16% by 2026. Rapid developments in sequencing platforms, growing applications of NGS, demand for NGS services, development of advanced bioinformatics tools, high investments in R&D, and growing number of cancer and infectious diseases are some of the key factors driving the market's growth.
Next-generation sequencing is a technique for determining the sequence of DNA or RNA in order to investigate genetic variations linked to diseases or other biological phenomena. NGS refers to a set of technologies that use massively parallel sequencing to generate millions of short read sequences in a shorter time and with considerably higher throughput.
Technological advancements in sequencing platforms to fuel its high demand
Continuous advances in sequencing technology have enabled to develop efficient, portable, and easy-to-use NGS sequencers to deliver rapid and precise results while also reducing turnaround times. Such advancements tend to provide competitive edge to manufacturers and therefore, major players are continuously focusing on investing in research activities for new product development to strengthen their positions in this high growth market. Some of the technological advancements are listed below:
In March 2022, Element Biosciences Inc. launched its benchtop sequencer - Element AVITI System, that offers combination of performance, cost, and flexibility in an unprecedented way. This system consists of a benchtop NGS instrument and related consumables
In December 2021, Singular Genomics Systems, Inc. commercially launched its G4 platform, a powerful benchtop sequencer featuring a new high-performance chemistry with advanced engineering to give precision, flexibility, speed, and power for a wide range of applications, including cancer and immunology research
In December 2021, Roche launched its AVENIO Edge System, a next-generation platform to assist sequencing laboratories and researchers to reduce human error, further providing fast, precise, and reliable results
Partnership and collaboration to boost adoption and research outcomes for diagnostic applications
The next-generation sequencing market has witnessed a number of partnerships and collaborations by market players to enhance the adoption of this technology for clinical applications and co-develop advanced diagnostic solutions. Some of the strategic initiatives that boost the adoption of NGS for diagnostic applications are listed below:
In January 2022, Illumina entered into multi-year partnership with Agendia N.V., a precision oncology provider for breast cancer, to co-develop in vitro diagnostic (IVD) tests for oncology testing using NGS technology
In July 2021, Qiagen partnered with Sysmex for the development and marketing of cancer companion diagnostic (CDx) solutions, leveraging Sysmex's Plasma-Safe-SeqS technology for NGS
In April 2021, Thermo Fisher Scientific collaborated with Mayo Clinic, a non-profit organisation to accelerate access to innovative diagnostic solutions for haematology, allergy, oncology, and autoimmunity diagnostics, leveraging NGS technology
In January 2021, Illumina announced precision oncology partnerships with Merck, Bristol Myers Squibb, Myriad Genetics, and Kura Oncology for advancements in comprehensive genomic profiling using TruSight Oncology product portfolio
In August 2020, Oxford Nanopore Technologies entered into an agreement with the UK's Department of Health and Social Care, to roll out its LamPORE SARS-CoV-2 tests across NHS testing laboratories
Expensive platforms and experimental challenges – Limiting Next-generation Sequencing Market Growth
Although NGS technology offers multiple advantages, it has certain implementation challenges which affect its adoption among low- and mid-income countries. These include high cost of sequencers, dearth of trained and skilled technicians, ethical and legal limitations, and lack of genetic counselling guidelines.
High cost of sequencers: High-end sequencers from Illumina and PacBio are priced over $950k and $450k respectively which represent a large capital expenditure for most labs. When it comes to the procurement and usage of innovative and high-priced NGS equipment and technologies, numerous research and academic institutes face budget limits. As a result, innovative research facility construction and expansion in academic and research institutes in underdeveloped countries is restricted
Dearth of trained and skilled technicians: Technicians with the necessary abilities and experience, as well as computational and IT infrastructure are required, to facilitate the analysis of huge amounts of data generated by NGS. Bioinformatics/data analysis, on the other hand, is a big barrier for many clinical laboratories due to the data-intensive nature of NGS. In small- to mid-size clinical laboratories, it is difficult to recruit and retain critical NGS bioinformatics personnel due to shortage of expert technicians/bioinformaticians
Ethical and legal limitations: With technological advancements and increase in avenues for accessing personal data, addressing privacy risks has become more difficult. For these reasons, the use of next-generation sequencing (NGS) in research and clinical settings has raised concerns about data protection, informed consent, and the return of results
Lack of genetic counselling guidelines: The interpretation of NGS data is becoming increasingly widespread, necessitating the formation of a multidisciplinary team that includes a well-trained genetic counsellor. Counselling and testing for single gene disorders is very simple, however, heterogenous genetic disorders such as glutaric aciduria type I (GA1), Canavan Disease, cancer, and neuromuscular problems are complex and require proper guidelines.
With the sequencing costs falling down considerably over the last few years, platform manufacturers have developed and commercialized low-cost sequencers to increase adoption among large- and budget-conscious laboratories. For instance, GridION nanopore-based sequencer offered by Oxford Nanopore Technologies is priced at $49k. Furthermore, use of Big Data approaches to data collection and analysis, as well as trends toward increased data sharing, have created challenges for providing adequate information to patients and researchers about how their data may be shared and used, while also maintaining privacy protections.
Competitive Landscape Analysis: Next-generation Sequencing Market
The Next-generation Sequencing (NGS) market is marked by the presence of key players such as Illumina (US), Thermo Fisher Scientific (US), Pacific Biosciences (US), Oxford Nanopore Technologies (UK),Hoffmann-La Roche AG (Switzerland), QIAGEN (Germany), and others.
Key Strategic Questions Addressed
What is the market size & forecast of the Next-generation sequencing market?
What are historical, present, and forecasted market shares and growth rates of various segments and sub-segments of the Next-generation sequencing market?
What are the key trends defining the market?
What are the major factors impacting the Next-generation sequencing market?
What are the opportunities prevailing in the market?
Which region has the highest share in the global market? Which region is expected to witness the highest growth rate in the next 5 years?
Who are the major players operating in the market?
What are the key strategies adopted by players operating in Next-generation sequencing market?
The study has been compiled based on the extensive primary and secondary research.
Secondary Research (Indicative List)

Primary Research
To validate research findings (market size & forecasts, market segmentation, market dynamics, competitive landscape, key industry trends, etc.), extensive primary interviews were conducted with both supply and demand side stakeholders.
Supply Side Stakeholders:
Senior Management Level: CEOs, Presidents, Vice-Presidents, Directors, Chief Technology Officers, Chief Commercial Officers
Mid-Management Level: Product Managers, Sales Managers, Brand Managers, R&D Managers, Business Development Managers, Consultants
Demand Side Stakeholders:
Stakeholders in Pharmaceutical & Biopharmaceutical Companies, CROs & CMOs, Academic & Research Institutes, NGS Services Providers, Diagnostic Laboratories.
Breakdown of Primary Interviews

Market Size Estimation
Both 'Top-Down and Bottom-Up Approaches' were used to derive market size estimates and forecasts.
Data Triangulation
Research findings derived through secondary sources & internal analysis was validated with Primary Interviews, Internal Knowledge Repository and Company's Sales Data.