Ostomy Devices Market Size, Share, Trends, Growth & Applications 2026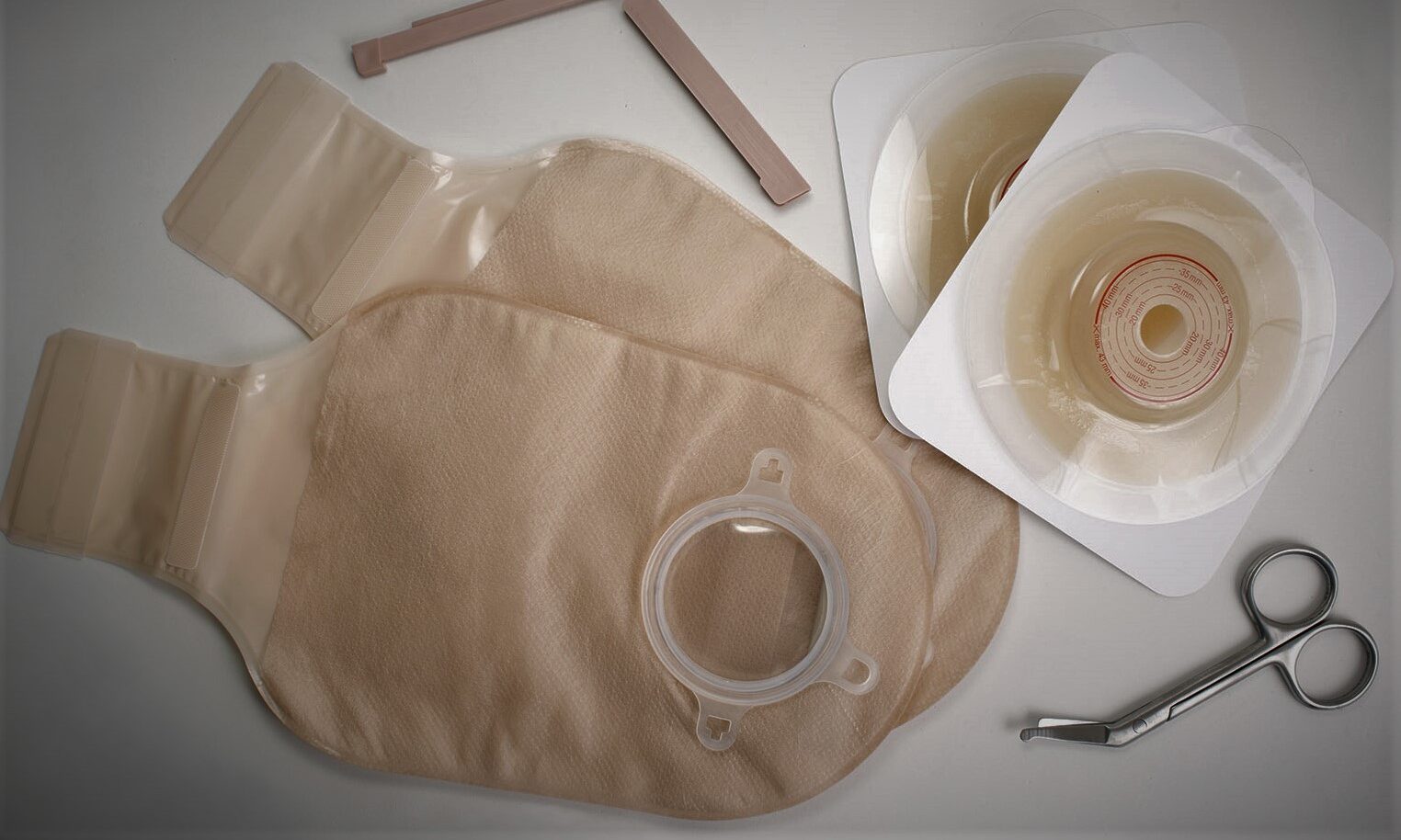 Global Ostomy Devices Market is expected to grow at a rate of 4-5% to reach 3.2 billion by 2026. Growing awareness regarding ostomy care products, increasing geriatric population, rising prevalence of colorectal, bowel, and bladder cancer, favorable reimbursement scenarios for ostomy devices in developed countries, rising demand for technologically advanced ostomy products, and growing prevalence of inflammatory bowel diseases are some of the key factors driving the ostomy devices market growth.
Ostomy surgery is a life-saving procedure that allows bodily waste to pass through a surgically created stoma on the abdomen into a prosthetic known as a 'pouch' or 'ostomy bag' on the outside of the body or an internal surgically created pouch for continent diversion surgeries. Depending on the seriousness of the disease, ostomy surgery may be temporary or permanent. An ostomy device is a prosthetic medical equipment that gives a means for the collection of waste from a surgically diverted biological system (colon, ileum, and bladder) and the formation of a stoma. An ostomy may be necessary due to birth defects, bladder cancer, inflammatory bowel disease, diverticulitis, obesity, and many other medical conditions. It can be categorized into three types:
Colostomy: The colon or the rectum is brought through the abdominal wall to allow for the passage of faeces
Urostomy: An opening in the abdominal wall to divert urine to the exterior
Ileostomy: An opening in the abdominal wall, where the end of the ileum (the lowest part of the small intestine) is brought through this opening to form a stoma
Increase in Usage of Ostomy Drainage Bags Drives the Ostomy Devices Market
An ostomy bag is also known as ostomy pouches or an ostomy appliance is a pouch on the outside of the body to hold waste (poop and pee). They are primarily used to collect urine or stool post-surgery, depending on the type of surgery a patient undergoes. It's often the last resort when other treatments have not brought relief from the pain and discomfort of ulcerative colitis (UC). Nearly 1 in 500 Americans lives with an ostomy drainage bag. About 30% of people with UC will need ostomy bags at some point in time either temporarily or permanently. In some situations, such as the removal of the colon due to colon cancer, the usage of ostomy drainage bags may be permanent. Nowadays, bags and pouches are also very discreet and can be worn under almost any kind of clothing. This increase in usage of ostomy drainage bags will positively influence the demand for ostomy drainage bags in the forecasted period.
"New product launches and innovations in ostomy devices technologies and designs like one-piece ostomy bags, and two-piece ostomy bags, among others will open up a new frontier for the market to grow in the future. Technology has a key role to play." -President, Product & Innovation Department, Ostomy Device Company, United States
Increasing Cases of Colorectal Cancer Drives the Ostomy Devices Market
Worldwide, colorectal cancer is the third most common type of cancer in men and the second in women with the highest incidence rates in North America, Australia, New Zealand, Europe, and Japan. Colorectal cancer is primarily diagnosed in persons 60 years and older. It is expected that the number of new patients with colorectal cancer will increase in the future. Surgery which is the most common treatment for colorectal cancer results in 10% of the cases in a permanent ostomy which in turn is expected to boost the market in the coming years.
Key Challenges/ Constraints: Ostomy Devices Market
Although stomas are a relatively common and safe surgery, there are possible complications and risks involved. Most ostomy surgeries are successful, but complications may become serious and life-threatening in some cases. Complications can develop during the procedure or throughout the recovery. Some of the common complications include skin irritation, bowel obstruction, dehydration, leakage, parastomal hernia (PH), prolapsed, retraction, ischemia/necrosis, and damage to other abdominal organs. Also, the general risks of surgery include anesthesia reaction, bleeding, blood clot, wound infection, and septicemia.
Asian Ostomy Devices Market Set To Soar
APAC is expected to witness strong growth in the coming years, due to the growing geriatric population, and the rising demand for colostomy in countries such as India, and China as a large number of people suffer from bladder issues in this region. The growth in the European region market can be attributed to favorable reimbursement policies, rising awareness regarding ostomy care and stoma procedures, and rising prevalence of inflammatory bowel diseases, colon, and cancer in this region.
Competitive Landscape Analysis: Ostomy Devices Market
Some of the key players operating in the ostomy devices market are Alcare Co. Ltd., B. Braun Melsungen AG, Coloplast A/s, ConvaTec Inc., Flexicare Ltd., Welland Medical Limited, 3M, Hollister Incorporated, Oakmed Healthcare, Pelican Healthcare Ltd., Salts Healthcare Ltd, Cymed, Marlen Manufacturing & Development Co., Nu-Hope Labs, Perma-Type Company Inc., Kimberly-Clark Corporation, SCA (Svenska Cellulosa Aktiebolaget), Torbot Group Inc., OxMed International GmbH, among others.
Companies Adopting both Organic & Inorganic Growth Strategies to Increase their Market Share in Ostomy Devices Market
Players operating in the global ostomy devices market are adopting both organic and inorganic growth strategies such as collaborations, acquisitions, funding, and new product launches to garner market share. For instance,
In July 2021, Trio Healthcare secured $10 million, the second round of funding from US specialist finance company, SWK Holdings Corporation. The funding will support Trio's R&D and manufacturing as it scales up operations to support a large-scale global roll-out of Trio's stoma bag, Genii.
In June 2021, Welland announced the launch of its brand new ostomy pouch range Aurum® Plus. The new pouch range is available in closed, drainable, and urostomy in various sizes.
In May 2021, ConvaTec and Vizient entered into an extended agreement where ConvaTec will continue to support ostomy patients with their quality ostomy products and accessories, as well as me+™ support program throughout the continuum of care.
The ostomy devices market is a growing market that is expected to gain further momentum in the coming years due to technological advancements, new product launches, favorable reimbursement policies, and aggressive organic and inorganic growth strategies followed by the market players.
Key Strategic Questions Addressed
What is the market size & forecast for the Ostomy Devices Market?
What are the historical, present, and forecasted market shares and growth rates of various segments and sub-segments of the Ostomy Devices Market?
How has Covid-19 impacted the Ostomy Devices Market?
What are the major growth drivers, restraints/challenges impacting the market?
What are the opportunities prevailing in the market?
How is the investment landscape of ostomy devices market?
Which region has the highest share in the global market? Which region is expected to witness the highest growth rate in the next 5 years?
Who are the major players operating in the market? What is the competitive positioning of key players?
Who are the new players entering the ostomy devices market?
What are the key strategies adopted by players operating in ostomy devices market?
The study has been compiled based on the extensive primary and secondary research.
Secondary Research (Indicative List)

Primary Research
To validate research findings (market size & forecasts, market segmentation, market dynamics, competitive landscape, key industry trends, etc.), extensive primary interviews were conducted with both supply and demand side stakeholders.
Supply Side Stakeholders:
Senior Management Level: CEOs, Presidents, Vice-Presidents, Directors, Chief Technology Officers, Chief Commercial Officers
Mid-Management Level: Product Managers, Sales Managers, Brand Managers, R&D Managers, Business Development Managers, Consultants
Demand Side Stakeholders:
Stakeholders in Ambulatory Surgical Centers, Hospitals & Specialty Clinics, Home Care Settings, and Other End Users.
Breakdown of Primary Interviews

Market Size Estimation
Both 'Top-Down and Bottom-Up Approaches' were used to derive market size estimates and forecasts.
Data Triangulation
Research findings derived through secondary sources & internal analysis were validated with Primary Interviews, Internal Knowledge Repository, and Company Sales Data.