Patient Lateral Transfer Market Size, Share, Growth & Applications 2026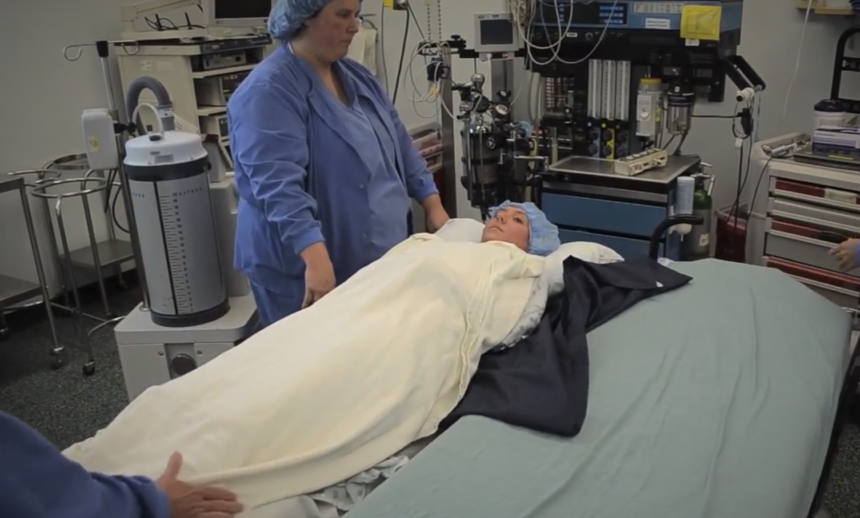 The Global Patient Lateral Transfer Market is set to witness a growth rate of 9-10% in the next 5 years. Surge in the demand for patient lateral transfer equipment amidst Covid-19, growing demand for home healthcare services, rising cases of musculoskeletal injuries to caregivers & patients, technological innovations in patient lateral transfer equipment, and roll-out/implementation of safe patient handling programs/guidelines are some of the major factors driving the market growth.
A patient lateral transfer is a way of patient handling wherein a patient is moved from surface to surface, such as bed to bed or bed to hospital cart.
High Risk of Musculoskeletal Injuries to Caregivers and Patients Drives the Patient Lateral Transfer Market
Lateral transfers of patients are one of the most commonly completed tasks in a hospital setting. Patient lateral transfer poses a risk to both the patient and the caregiver. Research findings suggest that injuries to healthcare workers happen most during patient transfers. The forces required to complete lateral transfers are extremely high and pose a substantial risk for musculoskeletal injury to the caregivers completing them. Musculoskeletal injuries include damage to muscles, ligaments, tendons, nerves, bursae, joints, and cartilage, including intervertebral discs. Inappropriate handling also puts patients at risk of falls, fractures, dislocation, bruises, and skin tears. To address these concerns, multiple options such as air transfer devices, friction-reducing sheets, repositioning sheets with the use of a ceiling lift, and roller boards have been introduced to reduce the force of the lateral transfer.
"Healthcare has the highest proportion of work-related injuries of all professionals and lateral transfers and repositioning are the most commonly performed patient handling tasks which often leads to musculoskeletal injuries. Growing cases of musculoskeletal injuries amongst caregivers and patients are fueling the demand for patient lateral transfer equipment. -CEO, Leading Manufacturer of Patient Handling Equipment, United States
Usage of Patient Lateral Transfer Equipment Amidst Covid-19
Throughout 2020 and 2021, the Covid-19 virus spread rapidly and relentlessly across the globe and adversely impacted a multitude of industries worldwide. With lockdowns implemented, social distancing mandated, and widespread apprehension, the patient lateral transfer equipment emerged as a safe option to transfer patients and reduce the risk of Covid-19. Covid-19 resulted in a high rate of hospitalization of patients suffering from mild respiratory tract illness to severe progressive pneumonia, primarily manifesting as acute respiratory distress syndrome (ARDS) requiring admission to the intensive care unit (ICU). Prone positioning was widely used to improve oxygenation and reduce mortality in COVID-19 patients who required mechanical ventilatory support for the management of acute respiratory distress syndrome (ARDS). However, this maneuvering was not risk-free from a patient handling perspective and work-related injuries were an obvious risk for the caregivers. To address these concerns, patient lateral transfer equipment was used as a feasible solution for turning a patient into prone positioning.
Technological Advancements Drives the Patient Lateral Transfer Market
Technological advancements in the patient lateral transfer equipment to ensure safe patient handling for both caregivers and patients are expected to fuel its demand in the coming years. For instance,
In June 2022, full-service product design and development company, Wideblue, collaborated with SME Science to Business and East Anglian Air Ambulance (EAAA) on a project, which is being funded by the National Institute for Health and Care Research to develop novel patient transfer device. The product being developed aids in patient transfer, is padded, lightweight & foldable, has a heating element powered by a rechargeable battery that provides warmth, and stays with the patient during all pre-and in-hospital transfers.
In November 2021, Able Innovations announced its ALTA Platform™ to assist healthcare workers transfer patients easily and efficiently. The ALTA Platform™ allows a single caregiver to conduct automated patient transfers at the press of a button. Also, in June 2022, the firm raised US$ 6 million in funding for its revolutionary ALTA Platform™.
Organic and Inorganic Growth Strategies Adopted by Players to Establish Their Foothold in Patient Lateral Transfer Market
The global patient lateral transfer market is marked by the presence of both established and new players. Players operating in the market adopt both organic and inorganic growth strategies such as acquisitions, and new product launches to garner market share. For instance,
In September 2021, Agiliti, Inc. entered into a definitive agreement to acquire Sizewise Rentals, LLC, a manufacturer and distributor of specialty hospital beds, surfaces, and patient handling equipment. The acquisition expands Agiliti's end-to-end service offering to customers, strengthening capabilities in high-demand specialty equipment services.
In December 2020, Arjo acquired AirPal, a privately-owned US-based company specializing in Air-Assisted Lateral Patient Transfer solutions. The acquisition strengthens Arjo's Patient Handling portfolio and is expected to have a positive impact on earnings per share from 2022 and onwards.
In July 2019, Etac acquired HoverTech to strengthen its global patient handling position. HoverTech is a leader in the US for air-assisted patient handling technologies focusing on devices for lateral transfer and repositioning.
The patient lateral transfer market is expected to continue to grow in the coming years due to growing cases of healthcare work-related musculoskeletal injuries, technological advancements in patient lateral transfer equipment, and safe patient handling programs/guidelines.
Competitive Landscape Analysis: Patient Lateral Transfer Market
The global patient lateral transfer market is marked by the presence of established market players such as Arjo, Stryker, Hillrom/Baxter, McAuley Medical/Pelstar, Etac, Sizewise, Samarit Medical, AliMed, Haines Medical Australia, Blue Chip Medical, among others.
Key Strategic Questions Addressed
What is the market size & forecast of the Patient Lateral Transfer Market?
What are the historical, present, and forecasted market shares and growth rates of various segments and sub-segments of the Patient Lateral Transfer Market?
What are the key trends defining the patient lateral transfer market?
What are the major factors impacting the patient lateral transfer market?
What are the opportunities prevailing in the patient lateral transfer market?
Which region has the highest share in the global market? Which region is expected to witness the highest growth rate in the next 5 years?
Who are the major players operating in the market?
What are the key strategies adopted by players operating in patient lateral transfer market?
The study has been compiled based on the extensive primary and secondary research.
Secondary Research (Indicative List)

Primary Research
To validate research findings (market size & forecasts, market segmentation, market dynamics, competitive landscape, key industry trends, etc.), extensive primary interviews were conducted with both supply and demand side stakeholders.
Supply Side Stakeholders:
Senior Management Level: CEOs, Presidents, Vice-Presidents, Directors, Chief Technology Officers, Chief Commercial Officers
Mid-Management Level: Product Managers, Sales Managers, Brand Managers, R&D Managers, Business Development Managers, Consultants
Demand Side Stakeholders:
Stakeholders in Hospitals, Ambulatory Surgery Centers, among others.
Breakdown of Primary Interviews

Market Size Estimation
The market size was derived based on extensive secondary research further validated through expert interviews.
Data Triangulation
Research findings derived through secondary sources & internal analysis were validated with primary interviews and an internal knowledge repository.