Global Pharmacy Automation Market Size, Share and Analysis Report 2026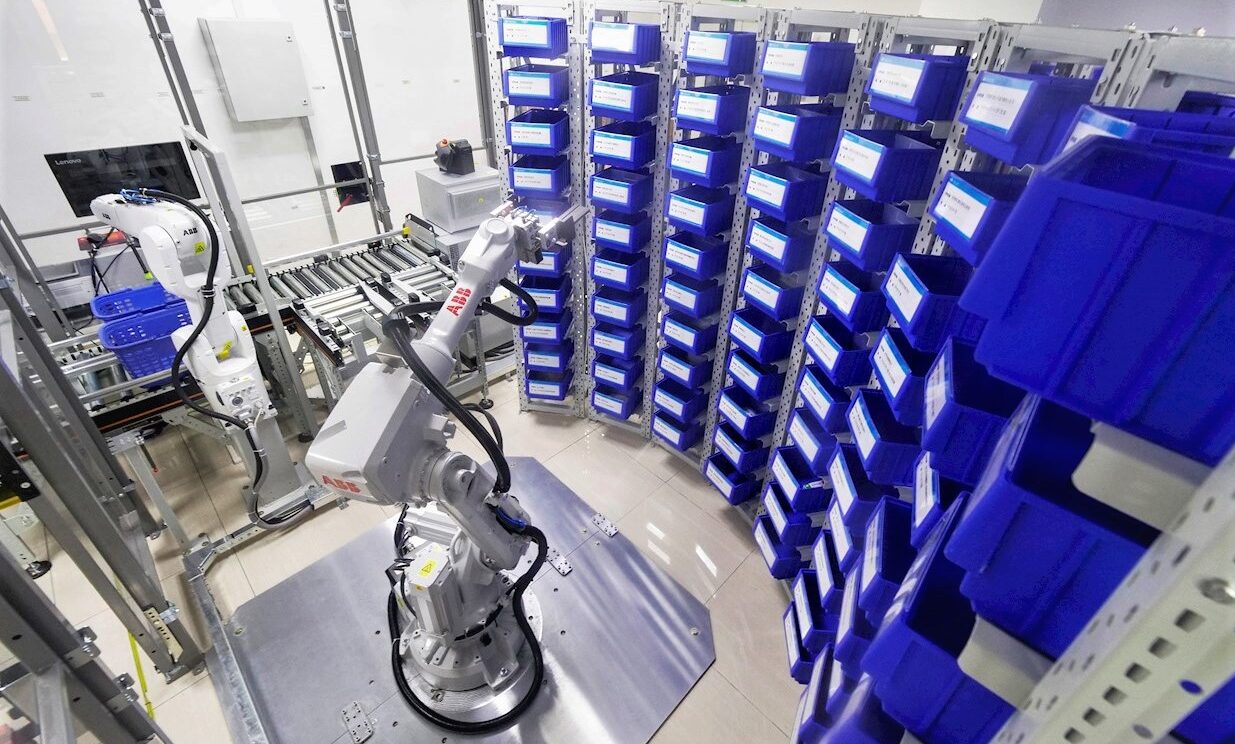 The Global Pharmacy Automation Market is expected to grow at a rate of 8.5% by 2026. Growing awareness regarding pharmacy automation, rapid decentralization of pharmacies, the rising demand to minimize medication errors, increased demand for faster prescription processing, and technological advancements for improving efficiency and management of workflow in the pharmacy are some of the key factors driving the global pharmacy automation market.
Pharmacy automation is defined as a mechanical system that performs operations involving the storage, packaging, dispensing, or distribution of medications while enabling control of the operation and electronic documentation of transactions. It enables pharmacies to streamline workflows and reduce the risk of errors. Nowadays, pharmacies are incorporating several types of automation into their workflow to improve efficiency, minimize labor costs, and improve accuracy. Some of the automation currently used by pharmacies include:
Counting pills or capsules or measuring liquid medication
Compounding
Inventory management and reordering of medications when supply gets low
Contacting physicians for refills or clarifications
Transcribing patient or physician phone messages
Entering or updating patients' personal or insurance information
Identifying potentially dangerous medication interactions
Automated phone calls informing patients their prescriptions are ready to pick up
The Advent of Advanced Pharmacy Automation Technologies Drives the Pharmacy Automation Market
The technology behind automated systems has advanced over the past several years and has witnessed developments such as advancements in software, artificial intelligence & machine learning, and solutions for pharmaceutical purposes. Advancement in digital technologies enables pharmacies to handle high prescription loads safely and efficiently. When pharmacy automation first became popular, pill counting was one of the only techniques available in the market. Nowadays, there are several more accessible automation machines available some of them include, automated medication dispensing systems, automated storage and retrieval systems, automated packaging and labeling systems, table-top tablet counters, and automated compounding devices. Recently, several technological developments have been made to improve the common tasks and processes performed in a pharmacy or other healthcare settings such as:
In March 2022, Capsa Healthcare announced an expansion to its suite of NexsysADC automated dispensing cabinets. NexsysADC can accommodate any size of controlled or high-value medications or supplies in two new sizes of Controlled Access Module Drawers.
In August 2021, Innovation Associates announced the launch of its Smart-Pod, a next-generation robot for central-fill pharmacy environments. Smart-Pod allows providers to adjust and scale their centralized fulfillment solutions to meet demands.
Switch towards Pharmacy Automation System over Manual Methods
In the pharmacy system, various processes such as tablet counting, IV dosage fillings, medicine dispensing, etc. were done manually. The manual method used many workers, extra time in completion of the work, errors were common in these processes. But as the benefits offered by pharmacy automation grew clearer, even traditionalist pharmacies have started to make the switch. Automation increases a pharmacy's efficiency while dramatically reducing its rate of error. It frees up human pharmacists to perform important tasks like interacting with patients face to face, which can't be delegated to a machine. Also, the costs associated with automation continue to drop, and more pharmacies are realizing that they can't afford to put off automation any longer. Moving towards an automation system creates several operational benefits for a pharmacy which in turn is expected to boost the market in the coming years.
"New pharmacy automation systems are emerging to address the growing demand for medicine in the world. Technology has a key role to play. An advancement in digital technologies enables pharmacies to handle high prescription loads safely and efficiently." -Vice President, Global Operations and Supply Chain, Pharmacy Automation Company, United States
North America Likely to Continue its Dominance in the Coming Years in Pharmacy Automation Market
From a geographical perspective, North America holds a major market share of the pharmacy automation market. Increasing adoption of new automation technologies in hospitals and pharmacies, rising number of drug prescriptions at pharmacies stemmed from growth in the aging and obese population, a surge in the need to reduce prescription & dispensing errors, the need for improving efficiency and management of workflow in the pharmacy, and an increasing number of hospitals and healthcare laboratories in this region are expected to drive the market. APAC is also expected to witness strong growth in the coming years, due to an increase in the number of EHRs (Electronic Health Records), a rise in the volume of e-prescriptions, and computerized physician order entry (CPOE) in the healthcare facilities, growth in healthcare expenditure in emerging countries, and technological advancements for improving the workflow of pharmacy automation system in hospitals and pharmacies in this region.
Competitive Landscape Analysis: Pharmacy Automation Market
Some of the key players operating in the pharmacy automation market include Becton Dickinson and Company, Omnicell Inc., KUKA AG, Baxter International Inc., Capsa Healthcare, Cerner Corporation, Yuyama Co. Ltd., Arxium Inc., Parata Systems LLC, RxSafe LLC, ScriptPro LLC, Deenova S.R.L, TouchPoint Medical Solutions, Pearson Medical Technologies LLC, McKesson Corporation, CareFusion, Noritsu Pharmacy Automation, Medical Packaging Inc., Innovation Associates (iA), MedAvail, Swisslog Healthcare, Pharmacy Automation System, Meditech Pharmacy Management Solutions, Medacist Solutions Group LLC, Amerisource Bergen Corporation,  among others.
Companies Adopting both Organic & Inorganic Growth Strategies to Increase their Market Share
Players operating in this market are adopting both organic and inorganic growth strategies such as collaborations, acquisitions, funding, and new product launches to garner market share. For instance,
In May 2022,  Deenova announced the launch of its innovative Pay-Per-Dose unit dose pharmacy automation service to the UK market. Deenova is the first company to bring a fully automated, closed-loop solution for the management of medication and medical supplies to the UK.
In February 2022, Capsa Healthcare announced the acquisition of Humanscale Healthcare, a designer and manufacturer of flexible technology solutions and computing workstations based in New York. Combined, Capsa will now offer the broadest product suite in the market and expands its ability to provide ergonomically tailored point-of-care computing solutions to healthcare partners worldwide.
In December 2021, Omnicell Inc. announced the acquisition of ReCept Holdings Inc., along with its specialty pharmacy management services for health systems, provider groups, and federally qualified health centers (FQHCs), to expand its advanced services portfolio.
In November 2021, Swisslog Healthcare and Centre Hospitalier - Le Mans, entered into an innovation agreement to synergize their expertise in the pharmacy field through the automated packaging and dispensing system, TheraPick.
In September 2021, Deenova and Marien Hospital, entered into a contract where Dennova will be providing installation and full service/support for 3 All-in-1 Packaging Robots, 34 All-in-1 Station Medication Dispensing Robots, and 72 All-in-1 Trolleys with secure bed-side verification to Marien Hospital and also launched its operations in Europe's largest GDP health care market.
The global pharmacy automation market is a growing market that is expected to gain further momentum in the coming years due to technological advancements, stringent government regulations, new product launches, and aggressive organic and inorganic growth strategies followed by the players.
Other Related Research Reports are Listed Below:-
Key Strategic Questions Addressed
What is the market size & forecast of the Pharmacy Automation Market?
What are the historical, present, and forecasted market shares and growth rates of various segments and sub-segments of the Pharmacy Automation Market?
How has Covid-19 impacted the Pharmacy Automation Market?
What are the major growth drivers, restraints/challenges impacting the market?
What are the opportunities prevailing in the pharmacy automation market?
How is the investment landscape of pharmacy automation market?
Which region has the highest share in the global market? Which region is expected to witness the highest growth rate in the next 5 years?
Who are the major players operating in the pharmacy automation market? How is the competitive positioning of key players?
Who are the new players entering the pharmacy automation market?
What are the key strategies adopted by players?
The study has been compiled based on the extensive primary and secondary research.
Secondary Research (Indicative List)

Primary Research
To validate research findings (market size & forecasts, market segmentation, market dynamics, competitive landscape, key industry trends, etc.), extensive primary interviews were conducted with both supply and demand side stakeholders.
Supply Side Stakeholders:
Senior Management Level: CEOs, Presidents, Vice-Presidents, Directors, Chief Technology Officers, Chief Commercial Officers
Mid-Management Level: Product Managers, Sales Managers, Brand Managers, R&D Managers, Business Development Managers, Consultants
Demand Side Stakeholders:
Stakeholders in Hospitals Pharmacies, Clinic Pharmacies, Mail Order Pharmacies, Retail Pharmacies, Inpatient Pharmacies, Outpatient Pharmacies, Pharmacy Benefit Management, and Other End Users.
Breakdown of Primary Interviews

Market Size Estimation
Both 'Top-Down and Bottom-Up Approaches' were used to derive market size estimates and forecasts.
Data Triangulation
Research findings derived through secondary sources & internal analysis was validated with Primary Interviews, Internal Knowledge Repository and Company's Sales Data.