Physiotherapy Equipment Market – Transforming Health and Well Being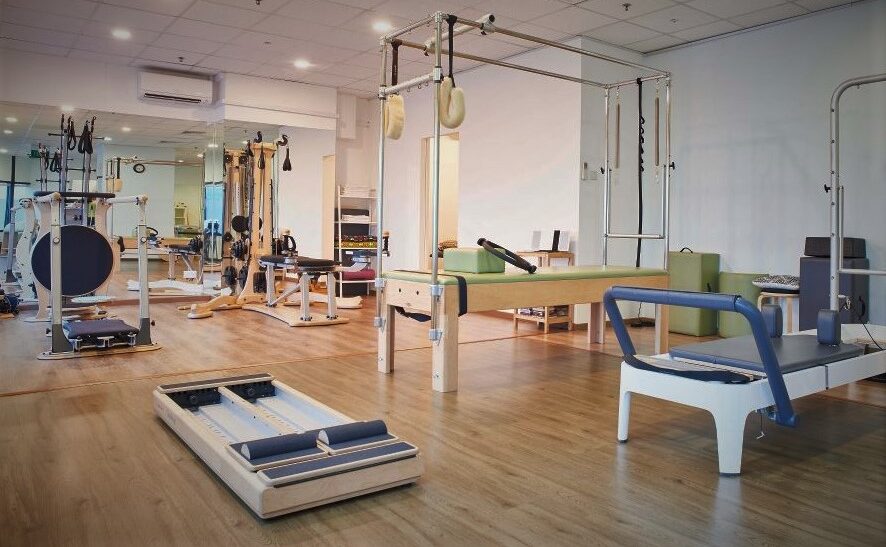 The Global Physiotherapy Equipment Market is expected to grow at a rate of 7% by 2026. Growing demand for rehabilitation centers, rising geriatric population, growing prevalence of neurological, musculoskeletal, and cardiovascular diseases, increasing cases of road accidents, and the rising incidence of sports injuries are some of the key factors driving the global physiotherapy equipment market.
Physical therapy or physiotherapy involves the treatment of diseases, disabilities, and disorders by evaluating, diagnosing, and treating the diseases using physical treatments. For the treatment of different types of disabilities and diseases, various types of equipment are used by physical therapists. These types of equipment are known as physiotherapy equipment. Most of this equipment and machines are used to easily and painlessly complete daily tasks. Different types of physiotherapy equipment include exercise equipment, electrotherapy equipment, ultrasound equipment, and laser therapy equipment, among others.
Growing Adoption of Electrotherapy Equipment in Physiotherapy Drives the Physiotherapy Equipment Market
Electrotherapy equipment is a popular modality used in physical therapy and rehabilitation. It uses an electrical machine that delivers electrical impulses to a patient's body. This stimulation is done to promote and facilitate muscle healing and tissue regeneration. Since it is a non-invasive treatment method, it is not painful. People only feel relaxed during the sessions.
Electrotherapy is mostly used by experienced physiotherapists to treat a variety of conditions ranging from muscle pain and injuries to arthritis. This treatment option is useful for treating chronic pain, muscle wasting, musculoskeletal injuries, and repairing tissue and nerve pain by using targeted and controlled electrical stimulation. Electrotherapy is very useful in conditions where medications are not effective. It can vary as per the patient's condition and needs. The common forms of electrotherapy equipment that physiotherapists use are transcutaneous electrical nerve stimulation (TENS), interferential therapy, electrical muscle stimulation (EMS), percutaneous electrical nerve stimulation (PENS), and therapeutic ultrasound.
Increased Demand for Orthopedic, Musculoskeletal & Neurological Rehabilitation Fuels the Physiotherapy Equipment Market
Rehabilitation is defined as a set of interventions designed to optimize functioning and reduce disability in individuals with health conditions in interaction with their environment.  The musculoskeletal system includes muscles, bones, joints, ligaments, tendons, and cartilage. Orthopedic rehab uses a variety of techniques to help muscles and joints work to improve, maintain, or restore physical strength, cognition, and mobility with maximized results. Many rehabilitation also includes both aerobic and strengthening exercises, as well as individual and group exercise, for effective treatment of their patients.
Some of the common neurological conditions such as spinal cord injury, stroke, multiple sclerosis, and Parkinson's can result in a range of symptoms, some examples of symptoms include spasticity, muscle weakness, impaired coordination, balance, and difficulty in speech & swallowing. Individuals with a neurological condition can show great potential for recovery in both the early and late stages of rehabilitation following injury. Many companies are developing different rehabilitation products that can help patients improve their everyday activities and mobility. For instance,
In June 2022, Enovis™ announced they have entered into a strategic partnership with Kelvi™, an innovator of digital hot and cold therapy products, to deliver industry-leading heating and cooling therapies for rehabilitation, recovery, and performance enhancement to patients and athletes of all abilities.
In January 2022, Zynex, Inc. announced the launch of post-operative and OA (Osteoarthritis) knee braces to its line of pain and rehabilitation products. Braces are proven to relieve pain and increase mobility, even in those with moderate to severe ligament injuries and OA.
Key Market Challenges/Constraints: Physiotherapy Equipment Market
The high maintenance costs associated with physiotherapy equipment, limited reimbursement policies for physiotherapy treatments, shortage of skilled & trained professionals, and the presence of alternative therapies such as acupuncture, and yoga are some of the key factors restricting the growth of the physiotherapy equipment market.
North America Holds the Largest Market Share While APAC Set to Witness Highest Growth in Physiotherapy Equipment Market
North America holds the largest market share of the physiotherapy equipment market followed by Europe and the Asia Pacific. The increased number of people participating in fitness regimens and sports, growing incidence of chronic illnesses such as Parkinsonism, stroke, paralysis, and spinal injuries, increased demand for rehabilitation treatments, and growing prevalence of osteoporosis in this region are some of the key factors driving the growth of this market. Asia-Pacific is expected to witness the highest CAGR in the coming years due to a huge patient population base, rising incidence of degenerative neurological, cardiovascular, respiratory & musculoskeletal conditions, growing awareness regarding physical therapy, and an increase in the geriatric population in this region.
Competitive Landscape Analysis: Physiotherapy Equipment Market
The global physiotherapy equipment market is marked by the presence of established market players such as EMS Physio Limited, BTL Industries, DJO Global Inc., Enraf-Nonius B.V, Dynatronics Corporation, ITO Co. Ltd., Medtronic Medical, Performance Health, Zimmer Medizinsysteme Gmbh, HMS Medical Systems, Isokinetics Inc., Life Care Systems, Colfax Corp, Patterson Medical., Richmar, Storz Medical AG, Zynex Inc, Kindred Healthcare Inc., and Algeos Limited, among others.
Companies Adopt both Organic & Inorganic Growth Strategies to Increase their Market Share in Physiotherapy Equipment Market
Players operating in this market are adopting organic and inorganic growth strategies such as collaborations, acquisitions, and expansions to garner market share. For instance,
In June 2022, Enovis Corporation announced the launch of its Arsenal Ankle Plating System™. This system consists of 37 anatomically designed plates throughout nine plate families, offering a plating solution for any ankle fracture.
In February 2022, DJO® announced they have entered into a strategic partnership with the Professional Football Athletic Trainers Society (PFATS®) where PFATS will be recommending and endorsing specific DJO products as part of its partnership with DJO.
In January 2022, BTL Industries announced the acquisition of Schepp MedTech, which develops devices for robotic rehabilitation. This acquisition was carried out for robots to enhance BTL's already very complex physiotherapy product portfolio.
In January 2021, Dynatronics Corporation announced the launch of its new bariatric stand-in table with a motorized patient lift and a premium laminated H-brace treatment table. These new products help physical therapists treat patients more quickly and with greater efficiency.
The physiotherapy equipment market is a growing market that is expected to gain further momentum in the coming years due to the rising demand for home healthcare services, the launch of new products, technological advancements in physiotherapy equipment, increasing demand for rehabilitation care settings, and aggressive organic and inorganic growth strategies followed by the players
Key Strategic Questions Addressed
What is the market size & forecast of the physiotherapy equipment market?
What are the historical, present, and forecasted market shares and growth rates of various segments and sub-segments of the physiotherapy equipment market?
How has Covid-19 impacted the physiotherapy equipment market?
What are the major growth drivers, restraints/challenges impacting the market?
What are the opportunities prevailing in the physiotherapy equipment market?
What is the investment landscape of physiotherapy equipment market?
Which region has the highest share in the global market? Which region is expected to witness the highest growth rate in the next 5 years?
Who are the major players operating in the market? What is the competitive positioning of key players?
Who are the new players entering the physiotherapy equipment market?
What are the key strategies adopted by players operating in physiotherapy equipment market?
The study has been compiled based on the extensive primary and secondary research.
Secondary Research (Indicative List)

Primary Research
To validate research findings (market size & forecasts, market segmentation, market dynamics, competitive landscape, key industry trends, etc.), extensive primary interviews were conducted with both supply and demand side stakeholders.
Supply Side Stakeholders:
Senior Management Level: CEOs, Presidents, Vice-Presidents, Directors, Chief Technology Officers, Chief Commercial Officers
Mid-Management Level: Product Managers, Sales Managers, Brand Managers, R&D Managers, Business Development Managers, Consultants
Demand Side Stakeholders:
Stakeholders in Hospitals, Physiotherapy Centers, Clinics, Rehabilitation Centers, and Other End Users.
Breakdown of Primary Interviews

Market Size Estimation
Both 'Top-Down and Bottom-Up Approaches' were used to derive market size estimates and forecasts.
Data Triangulation
Research findings derived through secondary sources & internal analysis were validated with Primary Interviews, Internal Knowledge Repository, and Company Sales Data.