Point-of-Care (POC) Blood Diagnostics Market – Rising Growth of Various Diseases
written by Medi-Tech Insights, Tuesday, August 16th, 2022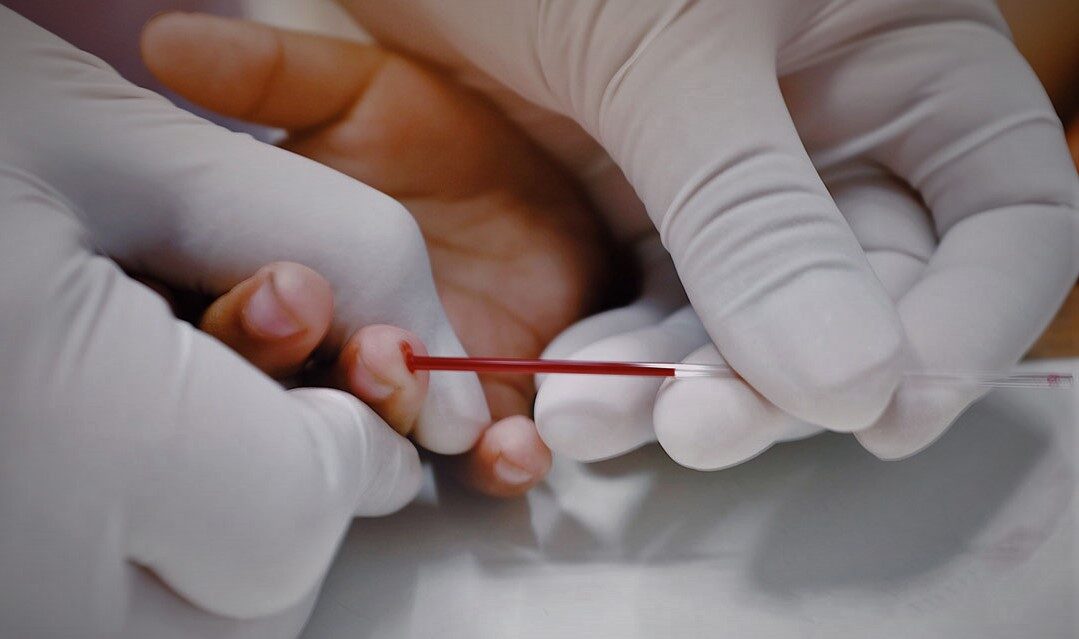 The Global Point-of-Care (POC) Blood Diagnostics Market is set to witness a growth rate of 6% in the next 5 years. Rising prevalence of cardiovascular and infectious diseases, increasing geriatric population prone to target diseases, technological advancements in POC blood diagnostics, and increase in funding from public and private organizations are some of the key factors driving the Global Point-of-Care (POC) Blood Diagnostics Market.
DESCRIPTION
Point-of-care (POC) testing entails performing a diagnostic test outside of a laboratory, or near a patient and at the site where care or treatment is provided. POC testing gives accurate and timely results, assisting in the diagnosis and treatment of acute infections and chronic disorders. Key tests/products within POC blood diagnostics market include equipment/assays/reagents for blood gas, blood glucose, cardiac markers, infectious diseases, coagulation, hematology, and immunoassays.
New Product Development in POC Blood Diagnostics to drive the Market Demand
Continuous advances in disease diagnostics have enabled to develop efficient POC devices and technologies such as real-time patient data management remotely, rapid result delivery, requirement of low volume of blood, and multiplexing capability, among others. Such advancements tend to provide competitive edge to manufacturers and therefore, major players are continuously focusing on investing in research activities for new product development and expanding their geographic reach to strengthen their positions in this market. Some of the technological advancements are listed below:
In May 2022, EKF Diagnostics launched its EKF Link digital connectivity solution to manage POC analyzers and associated data securely on one centralized platform. This new connectivity solution can be interfaced to POC analyzers from all vendors enabling real-time remote data management.
In April 2021, DiaSorin launched LIAISON IQ, an immunodiagnostic POC reader and LIAISON Quick Detect COVID TrimericS Ab test in countries accepting CE mark. The LIAISON IQ POC reader detects IgG antibodies against SARS-CoV-2 Spike Protein from a fingerstick in 10 minutes.
In March 2021, EKF Diagnostics launched STAT-Site WB handheld analyzer, that delivers β-ketone and glucose measurements in seconds from whole blood. This analyzer is reagent-free and utilizes two different test strips for delivering results in 5 seconds for glucose and 10 seconds for β-ketones.
In June 2019, Abbott launched Afinion HbA1c Dx test, a POC diabetes blood test that provides results in three minutes. This FDA cleared test is available for use on the company's Afinion 2 and AS100 analyzers.
Increasing Prevalence of CVDs and Diabetes to boost Adoption of Point-of-Care Blood Diagnostics Market
Cardiovascular diseases and diabetes are one of the leading causes of death across the globe. Heart attacks and strokes account for more than four out of every five deaths caused by CVDs, and one third of these deaths happen before the age of 70. Prevention and management of cardiovascular diseases (CVDs) and diabetes increasingly demand effective diagnostic technologies for detection and further treatment planning.
According to WHO, 32% of all deaths across the globe i.e., 17.9 million people die due to CVD every year; and diabetes was the direct cause of death in 1.5 million people.
According to IDF Diabetes Atlas, there were 537 million adults aged between 20 and 79 years living with diabetes in 2021, and this number is expected to reach 643 million by 2030.
As per CDC,

805,000 people suffer from heart attack in the US every year.
3 million people with diabetes are living in the US of which 28.7 million are diagnosed and the rest are undiagnosed.

According to European Heart Network, CVDs account for over 3.9 million deaths every year in the European region. As per IDF Diabetes Atlas, there were 61 million people with diabetes in Europe in 2021, and this number is expected to reach 69 million by 2045.
Additionally, behavioral risk factors of heart disease and stroke such as sedentary lifestyle, unhealthy diet, tobacco use, excessive alcohol consumption, and physical inactivity leads to raised blood sugar, increased blood pressure, overweight and obesity among individuals which further contributes to the overall CVD burden; thereby triggering the increased adoption of POC blood diagnostics market.
Technology Trends in POC Blood Diagnostics to fuel Point-of-Care (POC) Blood Diagnostics Market Growth
Connected health technology: Healthcare practitioners (HCPs) understand the importance of integrating connected health and artificial intelligence (AI) in POC blood diagnostics to deliver real-time results. More POC testing solutions driven by digital technologies to reduce the workload are expected by HCPs. For instance, AI can pick-up blind spots that are sometimes not visible to human eye, further assisting HCPs in quickly sorting patient data and providing efficient patient care.
Multiplex testing: Market players continuously focus on improving their existing portfolio in terms of high quality such accuracy (specificity/sensitivity) and faster turn-around times as well as develop innovative technologies. Owing to the unmet needs within infectious disease diagnostics segment, many new companies are coming in and focusing on launching POC molecular multiplexing systems which is expected to trigger the growth of this segment. Major application areas for this disrupting technology are meningitis and septicemia. Multiplex testing offers numerous advantages such as time optimization by detection of multiple pathogens, more convenient and comfortable sample collection for patients, and cost-effectiveness as compared to other tests, among others.
Issues related to POC blood diagnostics – A Deterrent for Point-of-Care Blood Diagnostics Market Growth
Although POC blood diagnostics offer multiple advantages to patients and caregivers such as fast results, ease-of-use, limited need for instrumentation/infrastructure, and minimum training requirements; there are certain issues related to the use of this diagnostic technology. These include lower specificity and sensitivity as compared to lab-based tests and false negatives, among others.
Clinical specificity and sensitivity of a molecular test depends on multiple factors such as quality of sampling and the timing of testing relative to the onset of disease/infection. As few POC diagnostic devices have lower sensitivity as compared to other diagnostic tests such as ELISA and PCR; results from POC diagnostics need to be re-confirmed by performing lab tests is certain cases. For instance, there has been a significant rise in locally manufactured testing devices (such as blood glucose meters) in China, however, HCPs report their low quality compared with non-local manufacturers.
Sometimes, there is a high probability of a POC test showing false negative result at early stage of infection causing misdiagnosis and panic. Such incidences generally affect the treatment cycle by delaying the inception of therapy and may in turn lead to disease progression. This leads to trust and confidence issues among HCPs for adopting POC diagnostic tests.
Irrespective of these issues and challenges, POC blood diagnostics market is expected to grow at a steady rate due to rapid advancements in new technologies such as multiplexing capability, real-time data management, and portability, among others. Substantial improvements in terms of integrating connected health and AI in POC blood diagnostics, improvement in accuracy, and increase in therapy areas, is expected to further drive the point-of-care blood diagnostics market growth.
Competitive Landscape Analysis: Point-of-Care Blood Diagnostics Market
The point-of-care blood diagnostics market is marked by the presence of key market players such as Radiometer Medical ApS (Denmark); WerfenLife, S.A. (Spain); F. Hoffman-la Roche (Switzerland); Abbott Laboratories. (US); Nova Biomedical Corporation (US); and others.
TABLE OF CONTENTS
Key Strategic Questions Addressed
What is the market size & forecast of the Point-of-Care (POC) Blood Diagnostics Market?
What are historical, present, and forecasted market shares and growth rates of various segments and sub-segments of the Point-of-Care (POC) Blood Diagnostics Market?
What are the key trends defining the point-of-care blood diagnostics market?
What are the major factors impacting the market?
What are the opportunities prevailing in the point-of-care blood diagnostics market?
Which region has the highest share in the global market? Which region is expected to witness the highest growth rate in the next 5 years?
Who are the major players operating in the point-of-care blood diagnostics market?
What are the key strategies adopted by players operating in point-of-care blood diagnostics market?
METHODOLOGY
The study has been compiled based on the extensive primary and secondary research.
Secondary Research (Indicative List)

Primary Research
To validate research findings (market size & forecasts, market segmentation, market dynamics, competitive landscape, key industry trends, etc.), extensive primary interviews were conducted with both supply and demand side stakeholders.
Supply Side Stakeholders:
Senior Management Level: CEOs, Presidents, Vice-Presidents, Directors, Chief Technology Officers, Chief Commercial Officers
Mid-Management Level: Product Managers, Sales Managers, Brand Managers, R&D Managers, Business Development Managers, Consultants
Demand Side Stakeholders:
Stakeholders in Public and Private Hospitals, Clinics, Diagnostic Centers, Pharmacies, and Ambulatory Care Centers.
Breakdown of Primary Interviews

Market Size Estimation
Both 'Top-Down and Bottom-Up Approaches' were used to derive market size estimates and forecasts.
Data Triangulation
Research findings derived through secondary sources & internal analysis was validated with Primary Interviews, Internal Knowledge Repository and Company's Sales Data.
SAMPLE DELIVERABLES