Q2 2021 Private Equity & Corporate M&A – Global Healthcare Report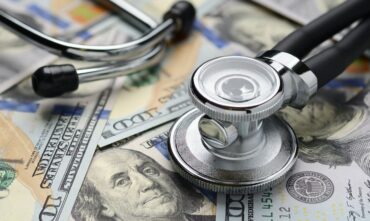 Q2 2021 Healthcare M&A Report
From a healthcare deal activity perspective, Q2 2021 saw over 1145 M&A transactions with total announced transaction value of $ 93 billion. This would put Q2 as one of the highest value Quarters in the last 24 months.
Private Equity bounces back, clocking up attractive exits as well as major investments
After a lull in previous two Quarters, Private Equity returned as a major driver of M&A in healthcare, accounting for over 58% of the transaction value. This was highly influenced by the PPD Inc. (clinical trials and drug development services for biopharma) transaction with Thermo Fisher Scientific (as a strategic buyer), which grossed over $21 bn for Carlyle Partners and Hellman Friedman in April 2021. Other notable exits included, Hytest (Summa Equity), Rayner Surgical Group (Phoenix Equity Partners), PeriGen Inc. (Galen Partners), Inivata (Farallon), Nexcelcom Biosciences (Ampersand Capital) amongst others.
One of the upsides of the pandemic has been the accelerated adoption of digital healthcare across consultations, behavorial health, remote patient monitoring and wider adoption of healthcare analytics, practice management, EMR/EHR software by care providers including hospitals and physician practices. Some notable deals in the HealthTech sector include Verisys (provider credentialing software), KenSci (AI/ML platform for healthcare clients), GHX (e-supply chain solutions for healthcare), SPH Analytics (healthcare analytics), Aris Global (pharmacovigilance, drug monitoring, trials software) and Meona/I-Solutions (hospital specialized software).
Click Below To Download