Real-world Evidence (RWE) Solutions Market Size, Share & Analysis 2025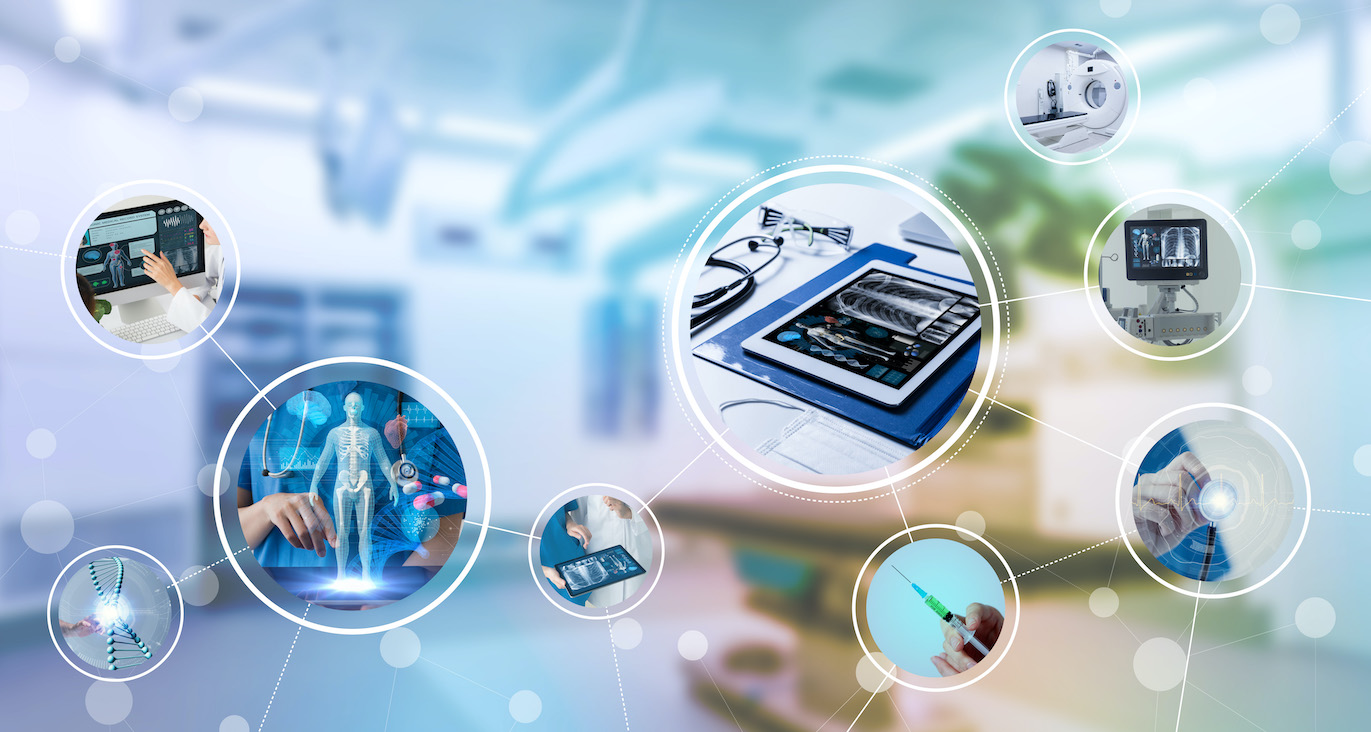 The global real-world evidence solutions market growth is driven by growing support for RWE adoption from regulatory authorities, increased funding from pharmaceutical companies, and additional insights generated as compared to randomized clinical trials (RCTs).
Real-world evidence (RWE) is the clinical evidence regarding usage and potential benefits/risks of a medical product based on analysis of the real-world data. Real-world evidence can be widely used throughout the healthcare system - from the physician's office, to life science research, to health plans and payers, policy makers, and regulators. RWE solutions help life sciences companies gauge drug/medical device efficacy and treatment outcomes based on analysis of patient journey from diagnosis and disease progression to treatment. Further, many physician groups and healthcare organizations continue to face cost and quality management challenges with the industry-wide transition to value-based payment models and personalized healthcare. RWE solutions help healthcare organizations understand and demonstrate the value of drug/medical device and offer best possible treatment as well as establish clinical practice of high standards. Furthermore, it enables payers/regulators make reimbursement decisions and monitor post-market safety and adverse events, and assists FDA in formulating decisions.
Real-world evidence (RWE) has been in use for decades, but recent advances in digital technology and advanced analytics allow it to be employed in new ways.
RWE to play vital role in helping regulators formulating decisions
RWE could potentially help FDA while making regulatory decisions about the safety and effectiveness of medical products such as identifying new safety issues post-approval or determine the effectiveness of a drug for a new indication or patient population. Citing the potential, the 21st Century Cures Act (Cures Act, signed in 2016) required FDA to publish a framework for a program to evaluate the use of RWE in regulatory decision-making; FDA published the framework for this program in December 2018. As part of its RWE Program, FDA committed to understanding the full potential of RWD and RWE in regulatory decision-making. The agency has been holding workshops, funding demonstration projects, creating mobile and web applications that can collect RWD, and engaging with sponsors on the topic.
Recently, FDA approved Program (tacrolimus) in combination with other immunosuppressant drugs for the new indication of preventing organ rejection in patients receiving lung transplantation. This action marked the first approval of an immunosuppressant drug to prevent lung transplant rejection. The approval was based non-interventional (observational) study relying on fit-for-purpose real-world data (RWD).
Pharma/biopharma companies are focusing on strengthening RWE capabilities
The ability to quickly transform real-world data sources such as claims data or electronic medical records (EMR) into evidence can improve health outcomes for patients by helping pharmaceutical firms be more efficient in drug development and smarter in commercialization. These insights can help biopharmaceutical companies develop better therapies more quickly, provide verifiable evidence for payers and differentiate their brand in the health care market. In order to reap these benefits, companies are strategically investing in analytics, technologies and talent. According to expert estimates, each top-20 pharma company that adopted advanced RWE solutions across the entire value chain for in-market and pipeline products, could realize value (from R&D through commercialization/marketing efforts) of $300 million each year over the span of 3-5 years.
Funding from private equity firms providing impetus to players/researchers to enhance their RWE efforts
Citing the growth potential, private equity firms are backing the RWE solution providers by offering fundings. Aetion, one of the RWE solution providers, received $110 million funding, led by private equity firm Warburg Pincus, in May 2021. Aetion's platform compiles and analyses real-world data from a variety of sources to assess the safety and effectiveness of medical products. Aetion would use the capital to advancing the capabilities of its data analytics platform, enhance commercial team and expand its geographic footprint. Further, in 2019, TriNetX - Cambridge-based global health research network received $40 million funding through Series D funding round which was led by Merck Global Health Innovation Fund (Merck GHIF). TriNetX optimizes clinical research and enables discoveries through the creation of real-world evidence (RWE).
Poor quality medical data and lack of interoperability present major challenges in adoption of RWE
Major regulatory authorities across the globe have pointed that the poor data quality and inconsistent data are the major obstacles in executing RWE studies. The data often originates from electronic health records (EHRs), where the data may be unstructured, poor quality and/or in inconsistent formats, such as doctors' notes that aren't entered in a standardized way. Further, during the clinical trials (RCTs), a patient's daily activities are monitored, but in the real world, patients don't go to the doctor frequently, and therefore the EHR data is less regular and inconsistent.
Integrating data from different sources creates a richer and more robust dataset for RWE studies than any one source alone can yield. However, combining data from different sources is currently a labor-intensive process due to challenges with data standardization and interoperability.
"Clinical research networks will be necessary for the successful and long-term application of real-world evidence. It entails developing cross-sector collaborations between providers, payers, patients, and life science companies to pool resources and expertise in clinical research" – President, Leading Pharma Company
Geographic Snapshot: Real-World Evidence Solutions Market
Comprehensive regional assessment of the global real-world evidence solutions market covering U.S., Europe (Germany, Italy, France, Spain, UK, and Rest of Europe), Asia-Pacific (India, China, Japan, and Rest of Asia-Pacific) and Rest of the World suggests that U.S. is likely to continue its dominance in the next 10 years. Support from regulatory authorities for adoption of RWE and relatively better adoption of digital healthcare IT platforms are set to catapult the U.S. RWE solutions market.
The key players in RWE solutions market are IQVIA Holdings, Parexel, Icon, PPD, Syneos Health, Clarivate, Cerner, Medpace Holdings, Flatiron Health, Symphony Innovation, Aetion, Cognizant Technology, IBM, Oracle, Data Matrix, SAS Institute Inc., Clinigen Group, and UnitedHealth Group.
Key Strategic Questions Addressed
What is the market size & forecast of real-world evidence (RWE) solutions market?
What are historical, present, and forecasted market shares and growth rates of various segments and sub-segments of real-world evidence (RWE) solutions market?
How is the funding landscape of real-world evidence (RWE) solutions market?
What are the key trends defining the market?
What are the major factors impacting the market?
What are the opportunities prevailing in the real-world evidence (RWE) solutions market?
What are the key applications of real-world evidence (RWE) solutions market?
Which region has the highest share in the global market? Which region is expected to witness highest growth rate in the next 5 years?
Who are the key end-users of the market?
Who are the major players operating in the real-world evidence (RWE) solutions market?
Who are the new players entering the real-world evidence solutions market?
What are the key strategies adopted by players?
The study has been compiled based on the extensive primary and secondary research.
Secondary Research (Indicative List)

Primary Research
To validate research findings (market size & forecasts, market segmentation, market dynamics, competitive landscape, key industry trends, etc.), extensive primary interviews were conducted with both supply and demand side stakeholders.
Supply Side Stakeholders:
Senior Management Level: CEOs, Presidents, Vice-Presidents, Directors, Chief Technology Officers, Chief Commercial Officers
Mid-Management Level: Product Managers, Sales Managers, Brand Managers, R&D Managers, Business Development Managers, Consultants
Demand Side Stakeholders:
Stakeholders in in pharma/biotech/medical device companies, healthcare providers, payers, regulators/policy makers.
Breakdown of Primary Interviews

Market Size Estimation
Both 'Top-Down and Bottom-Up Approaches' were used to derive market size estimates and forecasts
Data Triangulation
Research findings derived through secondary sources & internal analysis was validated with Primary Interviews, Internal Knowledge Repository and Company's Sales Data