Refurbished Medical Equipment Market – A Boon For Medical Device Industry
written by Medi-Tech Insights, Monday, June 20th, 2022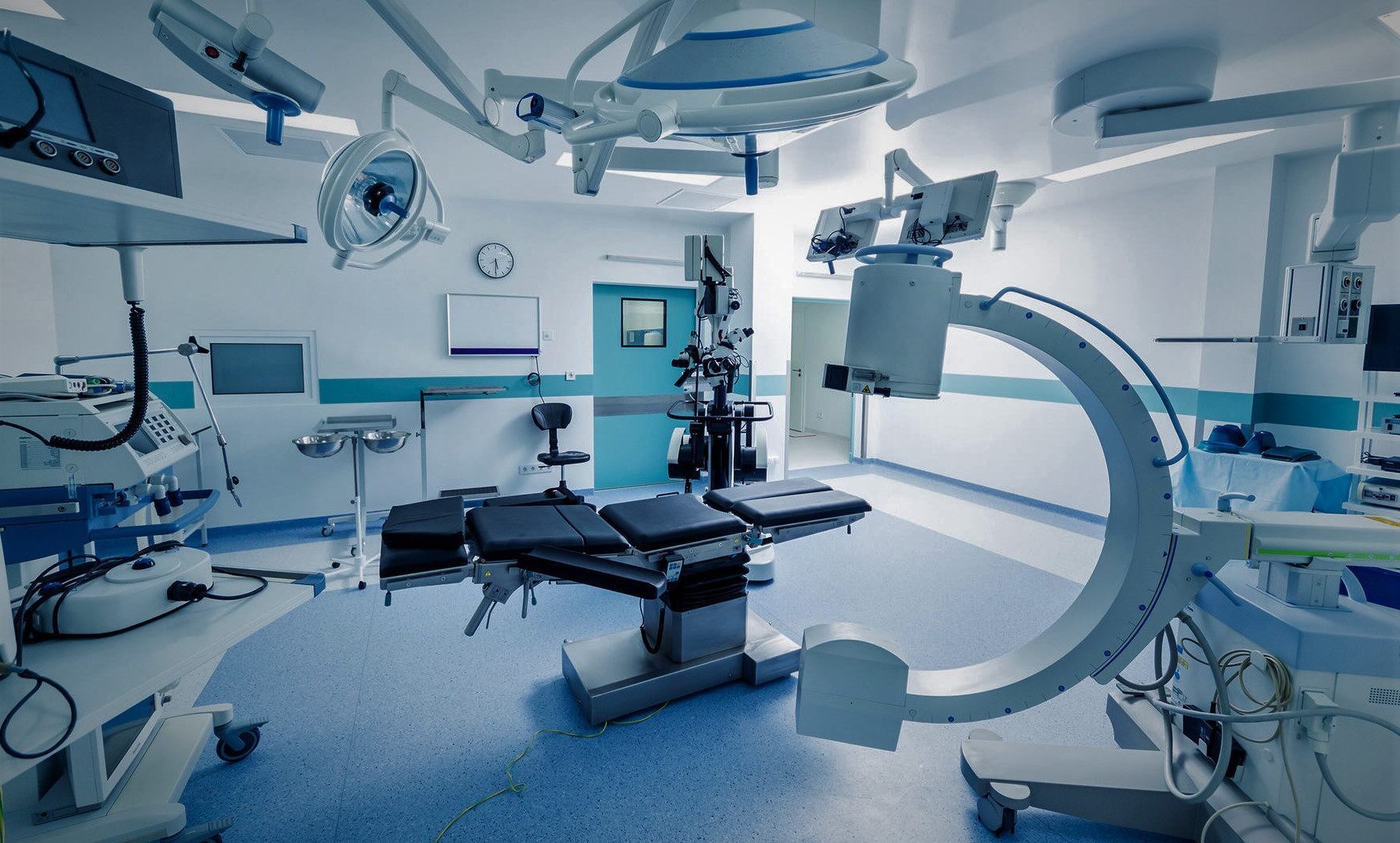 The Global Refurbished Medical Equipment Market is expected to grow at a rate of 12% to reach $18 billion by 2026. Increased adoption of low-cost refurbished equipment due to cost containment pressure, a large inventory of old or used medical devices, the increasing privatization of the healthcare sector, rising demand for refurbished equipment due to the Covid-19 pandemic, and high demand from developing countries are some of the key factors driving the global refurbished medical equipment market.
DESCRIPTION
Refurbishment is defined as a systematic process that ensures the safety and effectiveness of the medical equipment without significantly changing the equipment's or system's performance, safety specifications, and/or changing intended use as in its original registration.
The value chain of the refurbishment involves the uninstallation of an old machine followed by disinfection, cleaning, replacement of damaged or old parts, and a thorough servicing of all parts. The machine is then sold at a considerably affordable price in the global market. Owing to these benefits, healthcare facilities including small & medium ones have started purchasing different types of refurbished medical equipment such as medical imaging equipment, operating room & surgical equipment, patient monitors, cardiology equipment, urology equipment, neurology equipment, intensive care equipment, endoscopy equipment, and IV therapy systems, among others without compromising on the quality of the equipment.
Refurbishment of Medical Equipment Contributes to Circular Economy
Reuse is a fundamental principle of ecological thinking in a recycling economy. Refurbished medical equipment serves the purpose of circular economy, by prolonging the life of the equipment, optimal use of resources, and reentering the business ecosystem. Refurbishment in the medical equipment industry also makes a positive contribution to the environment as it reduces waste generation and saves energy, resources, and raw materials. The Global Diagnostic Imaging, Healthcare IT and Radiation Therapy Trade Association (DITTA) estimates that around 30 MWh can be saved for each ton of refurbished medical imaging equipment. In addition, refurbishment of medical imaging equipment saves resources and ensures their supply, including scarce raw materials that are needed for the manufacturing of some unique properties of medical equipment. Overall, compared to new equipment, refurbished medical equipment results in a much lower ecological footprint.
Cost Containment Strategies for Hospitals Drive the Refurbished Medical Equipment Market Growth
Healthcare is a constantly evolving industry, the equipment can rapidly become outdated. In the health care industry, it is essential to adapt to rising costs and find sustainable ways to manage growth. With the use of refurbished medical equipment, the cost to hospitals can be reduced by 20-30 percent while continuing to guarantee safety and high clinical performance. Refurbished medical equipment makes a positive contribution to increased access to affordable and high-quality healthcare as they can be offered at a lower price compared to new equipment. Also, by replacing used, outdated equipment with refurbished medical equipment, the overall quality of healthcare for patients can be improved, which allows for better therapy and treatment and increases the chance of survival. With the rising population in the middle-class section, the demand for affordable health is also increasing.
"The global refurbished medical equipment market played a critical role in helping improve access to affordable quality healthcare during the COVID-19 outbreak. The future prospects of the refurbished medical equipment market look promising due to low production & material cost, and its contribution to the circular economy." -General Manager, Global Operations and Supply Chain, Medical Device Manufacturer, United States
Introduction of IEC PAS 63077 Drives the Global Refurbished Medical Imaging Equipment Market
Industry standards like DITTA's IEC PAS 63077 on "Good refurbishment practices for medical imaging equipment" help to promote the use and market access of refurbished medical imaging equipment as well as emphasize the importance to harmonize the refurbishment practices globally. The standard promotes medical imaging equipment refurbished by Original Equipment Manufacturers (OEM), enabling market access where refurbished medical equipment is not used or banned by law to be imported and sold. It also help governments to distinguish between used medical equipment and refurbished medical equipment globally.
Key Challenges/ Constraints: Refurbished Medical Equipment Market
The lack of awareness about the benefits associated with the refurbished medical equipment, strong end-user skepticism sentiments regarding the quality & accuracy of this equipment, stringent regulations on the import and use of refurbished medical equipment in certain countries,  lack of standardization in policies for resale of a refurbished device across geographies and rapid pace of low-cost innovations for the requirements of emerging markets are some of the key factors that are likely to restrain the market growth.
North America Has the Largest Market Share in Refurbished Medical Equipment Market
North America holds the largest market share of the refurbished medical equipment market followed by Europe and the Asia Pacific. Large inventory of old and used medical equipment, hospital budget cuts, rising demand for capital-intensive imaging equipment, showing prominence of e-commerce platforms that enhance the ease of purchasing refurbished medical devices and an increasing no of diagnostic centers and hospitals for cost-effective diagnosis & treatment in this region are some of the key factors driving the growth of this market. Asia-Pacific is expected to witness the highest CAGR in the coming years due to the increasing privatization in the healthcare sector, huge patient population base, high demand for refurbished medical equipment by low-budget hospitals and clinics, growing adoption and usage of refurbished medical devices such as patient monitoring devices in the emerging countries, and reform in government regulations policies regarding the approval process of refurbished devices.
Competitive Landscape Analysis: Refurbished Medical Equipment Market
The global refurbished medical equipment market is marked by the presence of established key players such as GE Healthcare, Siemens Healthineers, Koninklijke Philips N.V., Block Imaging International Inc., Soma Technology, USMed-Equip, Avante Health Solutions, Everx Pvt Ltd., Integrity Medical Systems Inc., Radiology Oncology Systems Inc., Master Medical Equipment, Hilditch Group, Fair Medical Co. Ltd., Future Health Concepts, US Medical Systems LLC., Nationwide Imaging Services, Pacific Healthcare Imaging LLC, Venture Medical ReQuip Inc., Desert Tech Medical Systems, Hi Tech International Group Inc., Agito Medical, and DMS Topline, among others.
Companies Adopt Both Organic & Inorganic Growth Strategies to Increase their Market Share
Players operating in this market are adopting organic and inorganic growth strategies such as collaborations, acquisitions, and expansions to garner market share. For instance,
In January 2022, US Med-Equip announced the opening of a new US Med-Equip support center to help Chicago-area hospitals gain access to more ventilators and other medical equipment .
In August 2021, US Med-Equip announced the expansion of its westward area with new offices in Utah, Colorado, Nevada(HOUSTON) to help more hospitals with critical medical equipment in the fight to save pati.
In September 2020, Philips announced "Environmental, Social and Corporate Governance (ESG) commitments for 2025", which incorporated its strategy to refurbish its MRI system as a part of the circular economy.
In January 2020, Siemens Healthineers and Hamilton Health Sciences signed a 15 years contract that can be extended by another 10 years to provide comprehensive services for the latest imaging equipment at Hamilton Health Sciences hospitals in Canada. The deal size was approximately USD 195 million.
The refurbished medical equipment market is a growing market that is expected to gain further momentum in the coming years due to the increasing number of diagnostic centers & hospitals, growing opportunities in emerging markets, increasing privatization in the healthcare sector, budget constraints in hospitals, increased demand for mobile and shared imaging services, and aggressive organic and inorganic growth strategies followed by the players.
TABLE OF CONTENTS
Key Strategic Questions Addressed
What is the market size & forecast of the Refurbished Medical Equipment Market?
What are the historical, present, and forecasted market shares and growth rates of various segments and sub-segments of the Refurbished Medical Equipment Market?
How has Covid-19 impacted the Refurbished Medical Equipment Market?
What are the major growth drivers, restraints/challenges impacting the market?
What are the opportunities prevailing in the refurbished medical equipment market?
How is the investment landscape?
Which region has the highest share in the global market? Which region is expected to witness the highest growth rate in the next 5 years?
Who are the major players operating in the market? What is the competitive positioning of key players?
Who are the new players entering the refurbished medical equipment market?
What are the key strategies adopted by players operating in refurbished medical equipment market?
METHODOLOGY
The study has been compiled based on the extensive primary and secondary research.
Secondary Research (Indicative List)

Primary Research
To validate research findings (market size & forecasts, market segmentation, market dynamics, competitive landscape, key industry trends, etc.), extensive primary interviews were conducted with both supply and demand side stakeholders.
Supply Side Stakeholders:
Senior Management Level: CEOs, Presidents, Vice-Presidents, Directors, Chief Technology Officers, Chief Commercial Officers
Mid-Management Level: Product Managers, Sales Managers, Brand Managers, R&D Managers, Business Development Managers, Consultants
Demand Side Stakeholders:
Stakeholders in Hospitals, Ambulatory Care Centers, Diagnostic Imaging Centers, and Other End Users.
Breakdown of Primary Interviews

Market Size Estimation
Both 'Top-Down and Bottom-Up Approaches' were used to derive market size estimates and forecasts.
Data Triangulation
Research findings derived through secondary sources & internal analysis was validated with Primary Interviews, Internal Knowledge Repository and Company's Sales Data.
SAMPLE DELIVERABLES