Sepsis Diagnostics Market Size, Share, Growth, Trends, Analysis & Research 2026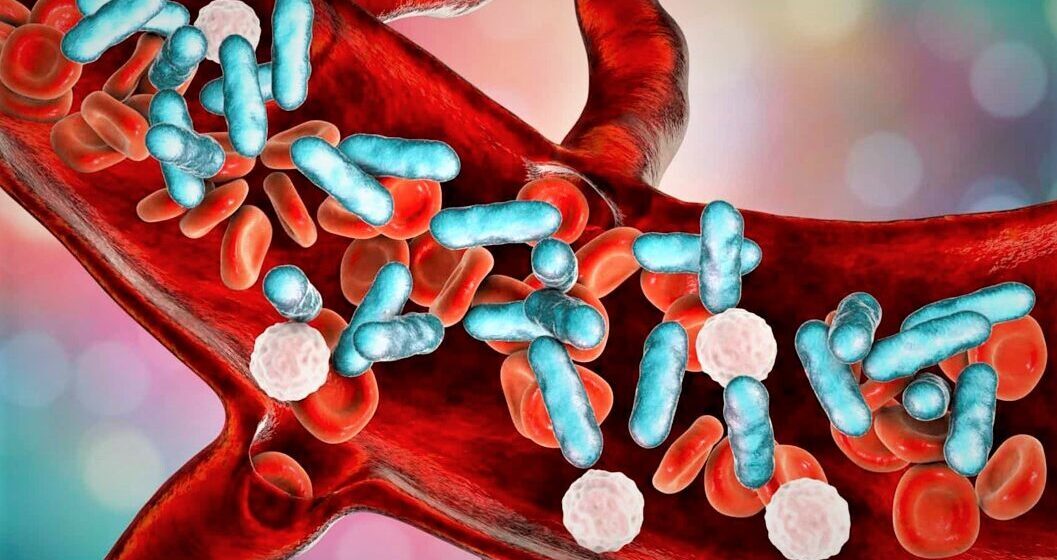 The Global Sepsis Diagnostics Market valued at ~$510 million (2021) is set to witness a healthy growth rate of 9% in the next 5 years. Development of rapid diagnostic tests/point-of-care techniques, growing cases of sepsis & hospital-acquired infections, and favorable initiatives & funding for sepsis-related research are some of the key factors driving the Global Sepsis Diagnostics Market.
However, limited awareness about sepsis is likely to hamper the growth of the Sepsis Diagnostic market. The market is marked by presence of both established players such as bioMérieux, Becton, Dickinson and Company, T2 Biosystems, Thermo Fisher Scientific, Danaher Corporation, Luminex, Bruker Corporation, Abbott Laboratories, Roche Diagnostics, Quidel Corporation and innovative firms such as Seegene Inc., Axis-Shield Diagnostics, Siemens Healthineers, Immunexpress, EKF Diagnostics, Boditech Med, Alifax S.r.l., AdvanDx, Immunexpress and others.
Sepsis is a life-threatening medical emergency. It is body's reaction to infection (may be bacterial, viral, fungal, or parasitic) that may lead to a systemic inflammatory reaction, tissue damage, and ultimately organ dysfunction and/or failure. Infections that lead to sepsis frequently start in the lungs, urinary tract, skin, or gastrointestinal tract.
As per WHO, globally, sepsis affects around 49 million people each year. Early diagnosis of sepsis is critical for patient outcomes. However, diagnosing sepsis is not an easy task as there is no particular symptom or sign that are directly related to the disease.
Evaluation of symptoms (for diseases such as pneumonia and diverticulitis that are caused by gram-negative or positive bacteria, viruses, and fungi can be related to sepsis), evaluation of patient history, physical examination, and laboratory tests (urine test, blood test, and tests related to other medical conditions) are some of the key methods used to diagnose sepsis.
Development of Rapid Diagnostic Tests/Point-of-Care Techniques Set to Drive the Sepsis Diagnostics Market
Sepsis is a potentially life-threatening condition and early and accurate diagnosis is critical for survival. Currently, clinicians possess limited technology needed to conduct multiplexed and fully quantitative diagnostic tests at the point of care with high sensitivity. Citing the need for rapid diagnostic tests, several research universities and product manufacturers are developing innovative rapid diagnostic tests/point-of-care techniques.
For instance,
In February 2022, CytoVal, a medical diagnostics company secured additional funding from Biomedical Advanced Research and Development Authority (BARDA) to help advance the company's 10-minute IntelliSep™ sepsis risk stratification test towards commercial launch
Weil Institute members are developing an assay that utilizes nanotechnology to dramatically improve the sensitivity and specificity of a polymerase chain reaction (PCR) detection system to detect bacteria in whole blood without culture. The ability to rapidly detect bacterial DNA will allow physicians to prescribe the "right drug for the right bug" for septic patients
Similarly, researchers at the University of Strathclyde have developed an innovative, low cost test for early diagnosis of sepsis. The experimental microelectrode device analyzes patient's blood and provides results in just 2.5 minutes compared to current testing methods for sepsis which takes up to 72 hours.
 "With sepsis, timing is the key. Advancements in diagnostic speed, range, and accuracy are critical for addressing the continued rise in sepsis cases and deaths. Advent of new rapid diagnostic tests for sepsis can save thousands of lives."
- Senior Director, Leading In-Vitro Diagnostics Manufacturer, United States
Favorable Initiatives & Funding for Sepsis Research
Sepsis remains a poorly understood condition due to limited diagnostic tools and few specific treatments. In an endeavor to shape the future of sepsis research, The National Institute of General Medical Sciences (NIGMS) has set its priorities to invest in sepsis research in a more targeted and strategic way. NIGMS intends to use the NIH SBIR/STTR program to support preclinical and clinical sepsis studies to develop improved diagnostic tools and therapies.
To prevent millions of deaths each year from sepsis, diagnostics companies are also continuously securing funding to develop rapid sepsis diagnostic tests.
For instance,
In June 2021, HelixBind secured $3 million National Institutes of Health (NIH) grant to support testing of its rapid diagnostic platform for invasive infections associated with sepsis
Similarly, in January 2021, Novus Diagnostics secured  €2.4 million in funding from European Innovation Council (EIC) Accelerator pilot to commercialize its rapid sepsis test
Key Strategic Questions Addressed
What is the market size & forecast of Sepsis Diagnostics Market?
What are historical, present, and forecasted market shares and growth rates of various segments and sub-segments of Sepsis Diagnostics Market?
What are the key trends defining the market?
What are the major factors impacting the market?
What are the opportunities prevailing in the Sepsis Diagnostics market?
Which region has the highest share in the global market? Which region is expected to witness highest growth rate in the next 5 years?
Who are the major players operating in the market?
What are the key strategies adopted by players?
The study has been compiled based on the extensive primary and secondary research.
Secondary Research (Indicative List)

Primary Research
To validate research findings (market size & forecasts, market segmentation, market dynamics, competitive landscape, key industry trends, etc.), extensive primary interviews were conducted with both supply and demand side stakeholders.
Supply Side Stakeholders:
Senior Management Level: CEOs, Presidents, Vice-Presidents, Directors, Chief Technology Officers, Chief Commercial Officers
Mid-Management Level: Product Managers, Sales Managers, Brand Managers, R&D Managers, Business Development Managers, Consultants
Demand Side Stakeholders:
Stakeholders in Hospitals and Specialty Clinics, Pathology & Reference Laboratories, Research Laboratories & Academic Institutes.
Breakdown of Primary Interviews

Market Size Estimation
Both 'Top-Down and Bottom-Up Approaches' were used to derive market size estimates and forecasts
Data Triangulation
Research findings derived through secondary sources & internal analysis was validated with Primary Interviews, Internal Knowledge Repository and Company's Sales Data