Single-Cell Analysis Market Size, Share, Growth, Trends & Analysis 2025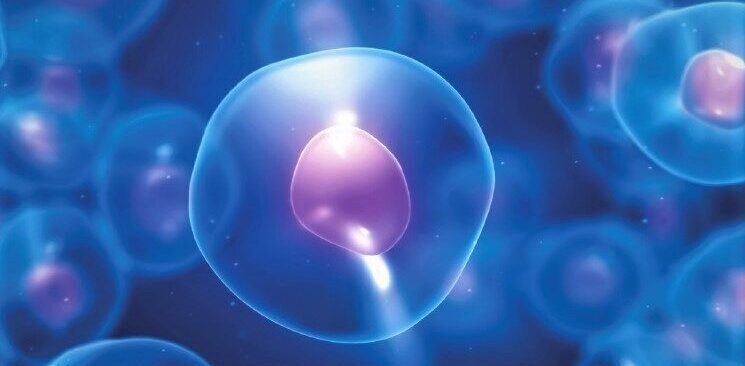 Global Single-Cell Analysis Market is estimated at $2.1 Bn (2020) growing at a CAGR of 17.8% through 2020-2025. The Single-Cell Analysis market growth is driven by growing life science and oncology research.
Single-cell technologies enable the analysis of the smallest unit of a tissue i.e., a cell, and study differences between individual cells instead of the averaged signal obtained is the case of bulk samples.
Single-cell analysis landscape is evolving rapidly and gaining popularity over bulk sequencing
Prior to single-cell analysis, the bulk analysis/sequencing methods were the standard for analyzing the transcriptome, genome, and other omics. However, popularity of single-cell technology has increased over the last few years, owing to its advantages over bulk sequencing. Within the tissue, cells sometimes look alike but their functionalities can be very different. Bulk sequencing of cells within the tissue sample measure average expression. On the other hand, single-cell analysis help study cells with higher resolution at an individual level and better predict how a disease would evolve. Further, with time, the single-cell technology has evolved and become cheaper, faster, multimodal, sensitive, and needs less sample - which further increased its adoption among end users.
Single-cell analysis: A potential oncology research tool
Single-cell analysis is emerging as powerful tool for cancer research. It characterizes the molecular state of each tumor cell, enabling exploration of tumor heterogeneity, microenvironment cell-type composition, and cell state transitions that affect therapeutic response, particularly in the context of immunotherapy. With the growing prevalence of various types of cancers and rising cancer research projects, the demand for products used in single-cell analysis is likely to grow.
"Bulk sequencing can explain the most common mutations in a patient's tumor, but single-cell DNA multi-omics offer insights on which mutations occur at single-cell level. Drug developers are increasingly using single-cell analysis to prioritize targets and pathways for new therapies, demonstrate therapeutic efficacy, and understand resistance mechanisms" – Global Research Head, Leading Pharmaceutical Company
Investor funding is providing impetus for propagation of single-cell technology
Single-cell analysis has emerged as an important tool for scientific research. Citing the growth potential, investors are funding companies who are developing products/solutions for single-cell analysis. For instance, in November 2021, Singleron Biotechnologies, a start-up company developing single-cell multi-omics products – raised $100 million to ramp up products development and augment international presence. Further, in October 2021, Sphere Fluidics received $40 million to expand international sales activities for its single-cell analysis systems that use proprietary picodroplet technology.
Analysis of complex and richer datasets may present challenge
Single-cell sequencing methods generate more complex and richer datasets compared to bulk sequencing. This higher complexity may lead to misinterpretations and deriving wrong conclusions. However, these challenges are being increasingly addressed with advancements in data analytics as well as use of machine learning/AI in data analysis.
Regional Adoption: Single-Cell Analysis Market
Comprehensive regional assessment of the global single-cell analysis market covering the U.S., Europe (Germany, UK, France and RoE), Asia-Pacific (India, China, Japan, and Rest of Asia-Pacific) and RoW suggests that US is currently the largest market for Single-Cell Analysis. The U.S. comprises large number of biotech companies as well as research institutes and enjoys greater funding for life science research. Further, global VC investment in biotech sector grew 45% in 2020 (close to $37 billion) where the U.S. biotech companies led on investments, followed by Europe and China. The Asia-Pacific single-cell analysis market led by China is growing faster compared to other regions. This is attributed to growing biomedical research, Chinese government's efforts to promote homegrown drug discovery, and growing VC funding for biotech industry. In China, the number of funding rounds grew four times faster than in Europe and the U.S. in 2020, which underscores the growth potential of the Chinese market.
Some of the key players in single-cell analysis market are Becton, Dickinson and Company, Danaher, Merck, Thermo Fisher Scientific, Qiagen, 10X Genomics, Fluidigm Corporation, Promega Corporation, Illumina, Bio-Rad Laboratories, Agilent Technologies, Takara, Biomérieux, Tecan, and Luminex.
Key Strategic Questions Addressed
What is the market size & forecast of single-cell analysis market?
What are historical, present, and forecasted market shares and growth rates of various segments and sub-segments of single-cell analysis market?
What are the key trends defining the market?
What are the major factors impacting the single-cell analysis market?
What are the opportunities prevailing in the market?
Which region has the highest share in the global market? Which region is expected to witness highest growth rate in the next 5 years?
What are the application areas of the single cell analysis?
Who are the major players operating in the single-cell analysis market?
Who are the new players entering the single-cell analysis market?
What are the key strategies adopted by players?
The study has been compiled based on the extensive primary and secondary research.
Secondary Research (Indicative List)

Primary Research
To validate research findings (market size & forecasts, market segmentation, market dynamics, competitive landscape, key industry trends, etc.), extensive primary interviews were conducted with both supply and demand side stakeholders.
Supply Side Stakeholders:
Senior Management Level: CEOs, Presidents, Vice-Presidents, Directors, Chief Technology Officers, Chief Commercial Officers
Mid-Management Level: Product Managers, Sales Managers, Brand Managers, R&D Managers, Business Development Managers, Consultants
Demand Side Stakeholders:
Stakeholders in pharma/biopharma companies, academic institutes/universities, and hospitals & diagnostic labs.
Breakdown of Primary Interviews

Market Size Estimation
Both 'Top-Down and Bottom-Up Approaches' were used to derive market size estimates and forecasts
Data Triangulation
Research findings derived through secondary sources & internal analysis was validated with Primary Interviews, Internal Knowledge Repository and Company's Sales Data