Single-Use Assemblies Market Size is Poised to Reach $6.1 Billion by 2026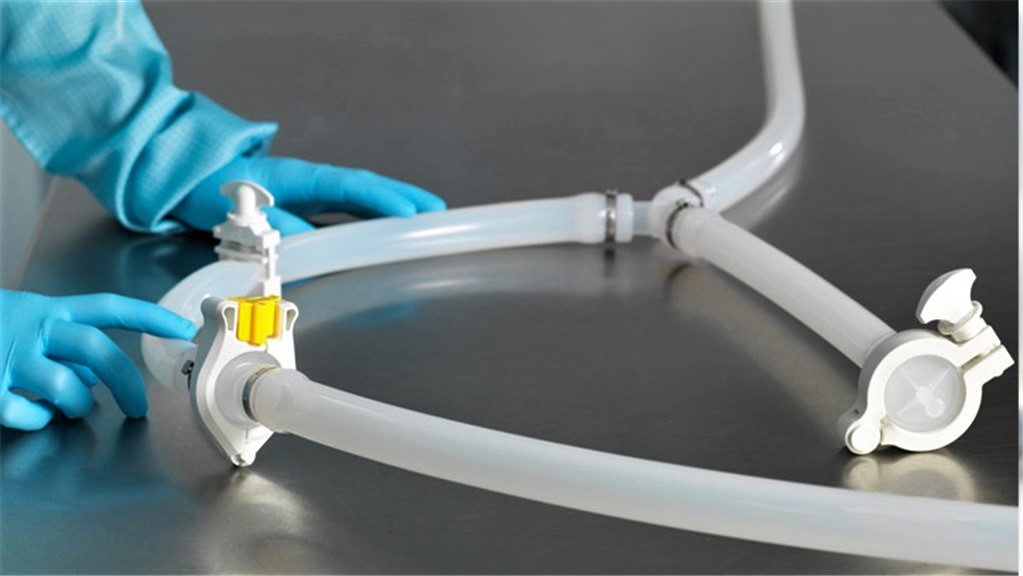 The Global Single-use Assemblies Market valued at $2.25 billion (2021) is set to witness a healthy growth rate of 22% by 2026. Key advantages of ready-to-use single-use assemblies, favorable funding for manufacturing of single-use solutions, growing biologics & vaccines market, and increasing biopharmaceutical R&D are some of the key factors driving the market growth.
A single-use assembly is a ready-to-use custom-made all-in-one solution made from different plastic components that are assembled into one whole, based on a customer-specific design.
Advantages of Single-use Assemblies Bolsters Its Demand
Bioprocessing end users usually undertake the in-house assembling of single-use systems. If connections between the various components are not made correctly, it might result in cross-contamination and leakage which in turn might lead to production delays. Ready-to-use single-use assemblies aptly address these issues. They eliminate production stoppages, reduce the risk of contamination, and increase efficiencies.
Some of the key benefits that are driving its demand are:
Faster implementation of single-use assembly components in the bioprocess cycle
Fewer risks of cross-contamination and leakage
Reduced labor, expense, and time for end-users resulting in cost reduction
Eliminates cleaning and downtime
Water and energy cost reduction
Quality and documentation control
Increased efficiency throughout the production process, among others
Favorable Funding for Manufacturing of Single-Use Solutions Fuels Single-use Assemblies Market
In the last decade, single-use assemblies and technologies have witnessed wide adoption, with almost every sterile industry shifting at least some, if not all, of the equipment involved in their manufacturing process to a single-use alternative to traditional stainless steel.
Using single-use equipment decreases facility set-up expenses, lowers cleaning costs & cross-product/batch contamination risks, increases product integrity, reduces downtime, and improves facility flexibility and adaptability.
Favorable funding for the manufacturing of single-use solutions is expected to further drive the demand of the single-use assemblies market.
For instance,
In January 2022, High Purity New England, a supplier of solutions and equipment for the biopharmaceutical industry, secured a USD 15M grant from the Biomedical Advanced Research and Development Authority (BARDA). The grant is expected to expand and accelerate the production of single-use assemblies, single-use pumps, single-use mixing systems, and sterile individually packaged components
Similarly, in April 2021, Meissner Filtration Products, a global manufacturer of advanced microfiltration products and single-use systems secured a $13.4 million contract from the Biomedical Advanced Research and Development Authority (BARDA) to facilitate the expedited expansion of their production capacity for products critical to COVID-19 vaccine and therapeutic manufacturing
"In bioprocessing, there are several advantages of single-use technology, but making it work requires access to the necessary tools—and lots of them.
A single-use assembly provides everything a bio processor requires: bags, tubing, connectors, and filters. It provides flexible, customized single-use solutions to accelerate pharmaceutical drug development and manufacturing. Ready-to-use assemblies allow the development and production of products in a wide range of sizes and for a variety of diseases. It is a critical component in the supply chain for the production of vaccines and medications around the world" - Senior Director, Leading Single-use Assembly Manufacturer, United States
Risk of Leachables from Single-use Assembly Products – A Deterrent for Market Growth
Single-use assembly products are made of processed plastic materials and they frequently face the risk of contamination from the container due to leachables.
Leachables are chemical compounds that migrate into the drug formulation from any product contact material (such as elastomeric, plastic, glass, stainless steel, or coating components) as a result of direct contact with the drug formulation under normal process conditions or accelerated storage conditions and are found in the final drug product.
Leachables are a source of process-related impurities that have the potential to alter the product quality of biotherapeutics and affect patient health. However, despite these challenges, single-use technologies uptake is expected to grow as suppliers & end-users are working together on this issue. Proper risk assessments, characterization of extractable profiles according to more standardized protocols, toxicological assessments, leachable studies, and matured guidance guidelines are some of the mitigation steps undertaken by stakeholders to confront the problem of leachables.
Competitive Landscape Analysis : Single-use Assemblies Market
The Single-use Assemblies market is marked by the presence of key players such as Thermo Fisher Scientific, Inc., Sartorius Stedim Biotech, Danaher Corporation, Merck KGaA, Avantor, Inc., Saint-Gobain, and others.
Key Strategic Questions Addressed
What is the market size & forecast of the Single-use Assemblies Market?
What are historical, present, and forecasted market shares and growth rates of various segments and sub-segments of the Single-use Assemblies Market?
What are the key trends defining the market?
What are the major factors impacting the market?
What are the opportunities prevailing in the Single-use Assemblies Market?
Which region has the highest share in the global market? Which region is expected to witness the highest growth rate in the next 5 years?
Who are the major players operating in the market?
What are the key strategies adopted by players in Single-use Assemblies Market?
The study has been compiled based on the extensive primary and secondary research.
Secondary Research (Indicative List)

Primary Research
To validate research findings (market size & forecasts, market segmentation, market dynamics, competitive landscape, key industry trends, etc.), extensive primary interviews were conducted with both supply and demand side stakeholders.
Supply Side Stakeholders:
Senior Management Level: CEOs, Presidents, Vice-Presidents, Directors, Chief Technology Officers, Chief Commercial Officers
Mid-Management Level: Product Managers, Sales Managers, Brand Managers, R&D Managers, Business Development Managers, Consultants
Demand Side Stakeholders:
Stakeholders in hospitals, medical device manufacturers, pharma/biotech companies, academic & research Institutes and other end users
Breakdown of Primary Interviews

Market Size Estimation
Both 'Top-Down and Bottom-Up Approaches' were used to derive market size estimates and forecasts
Data Triangulation
Research findings derived through secondary sources & internal analysis was validated with Primary Interviews, Internal Knowledge Repository and Company's Sales Data