Stem Cell Therapy Market Size, Share, Analysis, Growth, Trends & Forecasts by 2026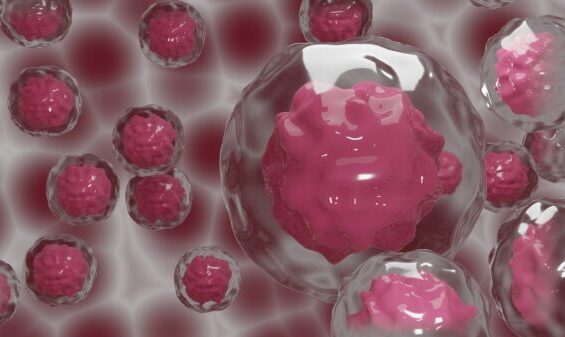 The Global Stem Cell Therapy Market valued at ~$200 million (2021) is set to witness healthy growth rate of 17% by 2026. Favorable investment environment, rising clinical trials for stem cell based-therapies, increasing demand for induced pluripotent stem cells (iPSCs) as an alternative to embryonic stem cells (ESCs) and the growing demand for cell & gene therapies are some of the key factors driving the market's growth.
Derivation of embryonic stem cells (ESCs) requires destruction of human embryos. Ethical concerns related to embryonic stem cells is one the of key factors that is likely to hamper the growth of the stem cell therapy market. Growing number of clinics offering unproven stem cell-based treatments is another ethical issue faced in the field of stem cell-based therapies.
Stem cells are the body's raw materials. They are unspecialized cells that have ability to renew themselves through mitotic cell division and differentiate into a diverse range of specialized cell types. They are critical for the development, growth, maintenance and repair of bones, muscles, blood, brain, nerves, skin and other organs.  There are several sources of stem cells:
Embryonic Stem Cells: These stem cells come from embryos that are three to five days old. These are pluripotent stem cells and can be used to regenerate or repair diseased tissues and organs
Adult Stem Cells: These stem cells are found in most adult tissues (bone marrow or fat) in small numbers. As compared to embryonic stem cells, they have more limited ability to give rise to various cells of the body
Induced Pluripotent Stem Cells: Using genetic reprogramming, adult cells are transformed by scientists into stem cells that act similar to embryonic stem cells
Perinatal Stem Cells: These stem cells are found in amniotic fluid & umbilical cord blood. They have the ability to change into specialized cells.
Factors Igniting Interest in Stem Cells
To Develop Understanding of How Diseases Occur: By observing how stem cells mature into cells in nerves, bones, heart muscles and other organs and tissues, researchers and healthcare professionals may better understand how diseases and conditions develop
Help in Generating Healthy Cells to Replace Diseased Cells: Stem cells possess the potential to transform into specific cells that can be used to regenerate and repair diseased or damaged tissues
To Test Safety and Effectiveness of  New Drugs: Prior to using investigational drugs on people, researchers can use stem cells to test drugs for quality & safety
Transplantation of Blood Stem Cells Most Established Stem Cell Treatment
Currently, there are only limited stem cell therapies that have been thoroughly established as safe and effective treatment. The most well-established and widely used stem cell treatment is the transplantation of blood stem cells to treat diseases and conditions of the blood and immune system, or to restore the blood system after treatments for specific cancers.
Other areas/indications where stem cell therapies are being used are:
For the treatment of knee cartilage defects in patients with Osteoarthritis (OA)
For the treatment of Crohn's fistula
For regeneration of subcutaneous adipose tissue
For the treatment of ALS (Amyotrophic Lateral Sclerosis)
For the treatment of acute graft versus host disease (aGVHD) in children and adults
For the treatment of limbal stem cell deficiency (LSCD)
For the treatment of Critical Limb Ischemia (CLI), among others
"Stem cells have a bright future for the therapeutic world by promising stem cell therapy. We hope to see new horizon of therapeutics in the form of bone marrow transplant, skin replacement, organ development, and replacement of lost tissue such as hairs, tooth, retina and cochlear cells."
- CEO, South Korea Based Stem Cell Therapy Provider 
Competitive Landscape
Some of the key players operating in the market are JCR Pharmaceuticals, MEDIPOST, Takeda Pharmaceutical Company, PHARMICELL, Smith & Nephew, Anterogen, AlloSource, Holostem Terapie Avanzate S.r.l, Regrow Biosciences, CORESTEM, Stempeutics Research (India)., among others.
Company with Pipeline Products (Indicative List)
Athersys
BioRestorative Therapies
BrainStorm Cell Therapeutics
Cellular Biomedicine Group
Hope Biosciences
Kangstem Biotech
Mesoblast
Personalized Stem Cells
Pluristem Therapeutics
ViaCyte
Future Outlook
Stem cell therapy could be the medical innovation of the century. It has emerged as a promising new approach in almost every medicine specialty. Despite an enormous amount of research being undertaken, there are still limited safe and effective treatments available to patients. This is partially because complex diseases which are currently incurable require complex treatments and a personalised approach.
However, the future prospects of stem cell therapy looks promising as there are several ongoing and completed clinical trials involving stem cells which are showcasing positive outcomes.
In clinical studies and treatment attempts, stem cell therapies have been tested with the following indications:
Macular Degeneration
Neurological Conditions
Diabetes
Graft-versus-host disease (GvHD)
Spinal Cord Injury
Myocardial Infarction
Autoimmune Diseases
Autism
Hearing Loss
HIV
Cirrhosis of the Liver, among others
Stem cell therapies are increasingly being seen as the transformative step in treating conditions with unmet needs. This, coupled with growing investment in the sector and an increasing number of stem cell donors is expected to drive the market forward in the coming years.
Key Strategic Questions Addressed
What is the market size & forecast of Stem Cell Therapy Market?
What are historical, present, and forecasted market shares and growth rates of various segments and sub-segments of Stem Cell Therapy Market?
How is the funding landscape of Stem Cell Therapy Market?
What are the key trends defining the market?
What are the major factors impacting the market?
What are the opportunities prevailing in the market
What are the key applications of Stem Cell Therapy Market?
Which region has the highest share in the global market? Which region is expected to witness highest growth rate in the next 5 years?
Who are the major players operating in the market?
Who are the new players entering the market?
What are the key strategies adopted by players?
The study has been compiled based on the extensive primary and secondary research.

Primary Research
To validate research findings (market size & forecasts, market segmentation, market dynamics, competitive landscape, key industry trends, etc.), extensive primary interviews were conducted with both supply and demand side stakeholders.
Supply Side Stakeholders
CEOs, Presidents, Vice-Presidents, Directors, Chief Technology Officers, Chief Commercial Officers
Product Managers, Sales Managers, Brand Managers, R&D Managers, Business Development Managers, Consultants
Demand Side Stakeholders
Stakeholders in Academic & Research Institutes, Pharmaceutical & Biotechnology Companies, Clinical Laboratories, Hospitals and Other End Users
Breakdown of Primary Interviews

Market Size Estimation
Both 'Top-Down and Bottom-Up Approaches' were used to derive market size estimates and forecasts
Data Triangulation
Research findings derived through secondary sources & internal analysis was validated with Primary Interviews, Internal Knowledge Repository and Company's Sales Data