Vaccine CDMO Market Report : High demand from biotech vaccine developers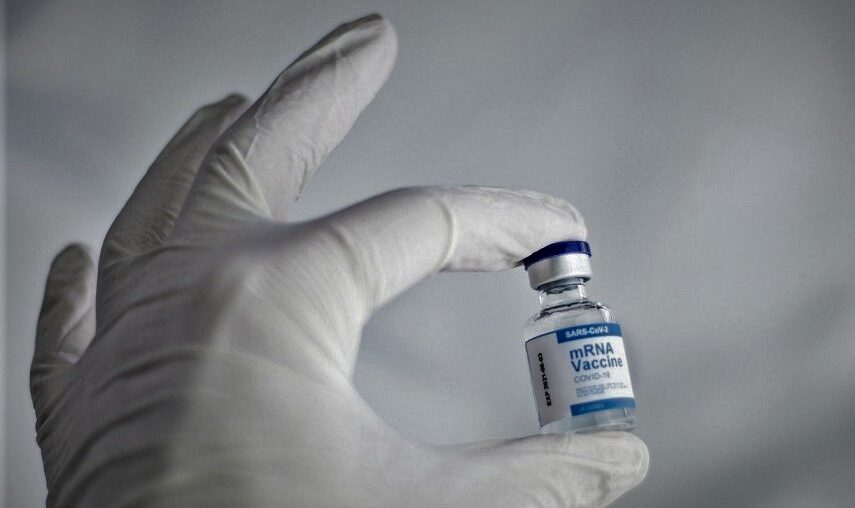 The global Vaccine Contract Development and Manufacturing Organization (CDMO) market is expected to grow at a 8-10% CAGR to reach ~ $5 billion by 2025, driven by growing demand from biotech vaccine developers & more selective outsourcing by pharma companies in vaccine CDMO market.
Vaccine manufacturing is a highly complex process compared to small molecules. The global vaccine end-market is dominated by big 4 Pharma (GSK, Pfizer, Merck, Sanofi) controlling 90% of value, while players like SII, Bharat Biotech contribute large % of volumes.
Currently, the penetration of CDMO is less than 20% of overall manufacturing value with ample opportunity for growth. There is growing trend towards outsourcing by the pharma and biotech industry for vaccine development and manufacturing. While biotech companies largely lack internal capabilities on process development and in-house manufacturing facilities qualified with GMP or BSL1 or BSL2 levels; big pharma companies mainly approach CDMOs for high volume vaccine manufacturing, risk mitigation and fill and finish activities. Also, large pharma may struggle to meet rising demand for new technology vaccines like viral vector and mRNA. Moreover, increased interest in development of newer vaccines like shingles, RSV, infectious diseases by smaller biotech companies, will in turn offer growth opportunities for vaccine CDMOs.
Medi-Tech Insights' research on Vaccine CDMOs analyses the market with respect to service type, scale of operation, technology, end user, and region.
Based on our research & interviews with industry experts, currently, CDMOs derive most of their revenues from commercial manufacturing (drug substance/drug product manufacturing (including fill-n-finish) however, increasingly the pharma biotech companies are reaching out to CDMOs for development services as well.
"Propensity to outsource increases post development phase to lower capital investment, gain access to specific technologies, and maintain capacity flexibility."
- Former VP, Supply Development, Vaccine Big Pharma, US
While majority volumes for vaccines are driven by emerging countries, most of the value is driven by North America & Europe. By technology, mRNA have great potential but other technologies like live-attenuated, inactivated and subunit will remain important.
Competitive Landscape Analysis
There are limited number of CDMOs who are able to offer full service and have expertise in newer platforms like mRNA/viral vector. Some of the leading players operating in the market are Lonza, Catalent, Patheon, IDT, Wuxi Biologics, Fujifilm, and Emergent BioSolutions. On the other hand, there are several promising players in this market such as Halix, Cobra Biologics, Wacker, Batavia Biosciences, Biovian, Novasep, and Vibalogics. Among Asian players, Wuxi Biologics, SK Bioscience, and Samsung Biologics are expected to compete with Western players (using their US/EU presence). The report provides detailed analysis of key players with respect to their business and financial overview, competitive positioning, key growth strategies, and developments.
Covid-19 Impact on Vaccine CDMO Market
Covid is a significant, positive demand shock to the vaccine market transient over 2020-22 with some lasting demand likely. Due to greater focus on new technologies for vaccine development, need for additional capacities and wider recognition of vaccines, the vaccine CDMO market has witnessed several partnerships/collaborations with pharma/biotech companies. For instance, in May 2021, Moderna entered into a Manufacturing Services and Supply Agreement with Samsung Biologics for large scale, commercial fill-finish manufacturing of its mRNA-1273 COVID-19 vaccine. In the longer term, Covid-19 is expected to accelerate development of new vaccines through new technologies, potential new biotech entrants. This in turn will provide opportunities for vaccine CDMO industry.
Medi-Tech Insights' research comprehensively analyses key areas looked by the pharma and biotech companies while shortlisting a CDMO.
The quality of product coming out of the production line and technical expertise are of utmost importance while selecting a CDMO. Furthermore, regulatory compliance/certifications, facilities, capacity, supplier's business profile, cost and scalability are some of the other factors pharma and biotech companies consider while making a decision.
Key Strategic Questions Addressed
What is the market size & forecast of Vaccine CDMO market?
What are historical, present, and forecasted market shares and growth rates of various segments and sub-segments of Vaccine CDMO market?
How has Covid impacted the Vaccine CDMO market?
What are the key selection criteria?
What are the key steps in vaccine value chain? In which part are CDMOs most active?
What are the major growth drivers, restraints/challenges impacting the market?
What are the opportunities prevailing in the market?
What's the share of outsourced manufacturing vs captive manufacturing?
How is the technology landscape?
Typically, what are the contract terms between a vaccine provider and a CDMO?
Which region has the highest share in the global market? Which region is expected to witness highest growth rate in the next 5 years?
What are the typical reasons for outsourcing to CDMOs?
Who are the major players operating in the market? How is the competitive positioning of key players?
Who are the new players entering the market?
What are the key strategies adopted by players?
The study has been compiled based on extensive primary and secondary research.
Secondary Research (Indicative List)

Primary Research
To validate research findings (market size & forecasts, market segmentation, market dynamics, competitive landscape, key industry trends, etc.), extensive primary interviews were conducted with both supply and demand side stakeholders.
Supply Side Stakeholders:
Senior Management Level: CEOs, Presidents, Vice-Presidents, Directors, Chief Technology Officers, Chief Commercial Officers
Mid-Management Level: Product Managers, Sales Managers, Brand Managers, R&D Managers, Business Development Managers, Consultants
Demand Side Stakeholders:
Stakeholders in Academic & Research Institutes, Pharmaceutical & Biotechnology Companies and Other End Users
Breakdown of Primary Interviews

Market Size Estimation
Both 'Top-Down and Bottom-Up Approaches' were used to derive market size estimates and forecasts
Data Triangulation
Research findings derived through secondary sources & internal analysis was validated with Primary Interviews, Internal Knowledge Repository and Company's Sales Data