Digital Diabetes Management Market Size, Trends & Growth Analysis 2026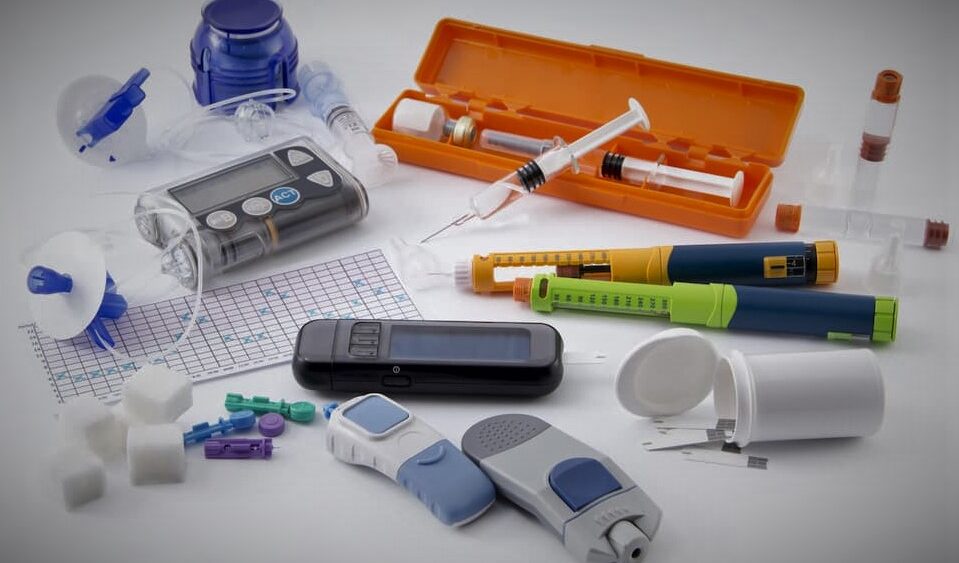 The Global Digital Diabetes Management Market is expected to grow at a rate of 20% by 2026. Growing adoption of data analytics & artificial intelligence in digital diabetes management & diabetes care devices, an increasing number of diabetic patients, increasing adoption of cloud-based enterprise solutions for diabetes management, growing awareness on digital diabetes management solutions, and a growing  number of digital platforms & mobile app for diabetes management are some of the key factors driving the market  growth.
Diabetes is a chronic condition that requires constant self-management. Digital diabetes management solutions support people with diabetes who need to adopt either lifestyle interventions or medication adjustments in response to glucose-monitoring data. Digital diabetes management solution includes clinical programs, services, and integrated technology to support peoples' needs across the spectrum of care.
Technological Advancements in Digital Diabetes Management Fuels Its Market Demand
Digital health technology, especially digital and health applications ('apps'), has been developing rapidly to help people manage their diabetes condition. Advances in digital technology especially continuous glucose monitoring (CGM) technology, wearable digital diabetes management devices, closed-loop systems, and mobile smartphone technology has led to a plethora of innovative strategies aiming to improve the self-management skills of patients with chronic diseases, especially diabetes.
For instance,
In March 2022, Glooko Inc. acquired DIABNEXT to expand its diabetes offerings in France. DIABNEXT's mobile app complements Glooko's product portfolio and tracks diabetes data so that physicians can collaborate with their patients to monitor individual patient data and provide remote care.
In March 2022, Terumo Corporation entered into collaboration with Glooko. Under the terms of the collaboration, both companies announced a technology integration to offer novel diabetes data-sharing solutions globally. The new integration is expected to allow diabetes patients to send recorded data from MEDISAFE WITHTM insulin patch pump to the Glooko platform.
In February 2022, Terumo Corporation entered into an agreement with Diabeloop. Under the agreement, both the companies aim to deliver automatic insulin delivery (AID) solutions in Europe. Also, companies will be integrating therapeutic artificial intelligence, to automate the treatment of type 1 diabetes to keep improving diabetes care.
In December 2021, Senseonics Holdings, Inc. announced that they have received the CE mark for the Eversense® NOW Remote Monitoring App for the Android Operating System. The Eversense NOW iOS platform has previously been approved and is currently available in Europe.
Growing Awareness Regarding Diabetes Self-Management Solutions Drives the Digital Diabetes Management Market
Diabetes self-management is considered a cornerstone of diabetes care and plays an important role in preventing micro and macrovascular complications. Self-management of diabetes includes diabetes education, healthy eating, physical activity, medication, device usage, monitoring and using patient-generated data to adjust behavior and medication doses, preventing, detecting, and treating acute and chronic complications, coping with psychosocial issues, and problem-solving. With the help of digital tools, people with diabetes can gain more power over their disease self-management. Care can also become less intimidating with automated and easy-to-use tools. To increase awareness, several players and governments of various countries are running awareness campaigns/training.
For instance,
Diabetes Self-Management Training (DSMT) Certification is an evidence-based standard of care program that incorporates the needs and goals of people with diabetes into a personalized plan that has proven to improve health outcomes. These standards have been approved by The Centers for Medicare & Medicaid Services, CMS
Diabetes Self-Management Education and Support (DSMES) services provide information and skills for people to manage their diabetes and related conditions
World Diabetes Day (WDD) is the world's largest diabetes awareness campaign reaching a global audience of over 1 billion people in more than 160 countries
The month of November has been designated as National Diabetes Awareness Month to boost awareness regarding types of diabetes, risk factors, and symptoms involved with diabetes.
Role of mHealth in Digital Diabetes Management Market Boosts the Industry Demand
Diabetes is the most popular chronic clinical condition targeted by mHealth, followed by depression and asthma. Mobile health (mHealth) tools have enhanced diabetes management and prevention and are likely to play an increasing role with the growth of smartphone ownership and medical device innovations. Recent mHealth interventions targeting type 1 and type 2 diabetes are diverse in their goals and components including insulin management applications, wearable blood glucose meters, automated text messages, health diaries, and virtual health coaching.
For instance,
In May 2021, F. Hoffmann-la Roche teamed up with Ellerca Health to launch Accu-Chek + 360Care, integrating Roche's Accu-Chek Guide blood glucose meter, customized home delivery of testing strips, and Ellerca's self-management digital program, 360Care, which enables patients to manage their treatment schedule with access to a bunch of health coaches.
Key Market Challenges: Digital Diabetes Management Market
Reimbursement issues in developing countries, higher costs associated with the management devices, growing concerns on data security, and preference for traditional diabetes management over digital diabetes management are some of the key factors that may impact the growth of the global market.
North America is Expected to Hold a Major Share in the Digital Diabetes Management Market
Presently, North America holds a larger market share in the global digital diabetes management market followed by Europe and APAC. North America is expected to continue to hold a major share in the upcoming years due to the growing cases of diabetes, adoption of technologically advanced products, increasing utilization of digital platforms & mobile apps for diabetes management, and growing adoption of cloud-based enterprises solutions for diabetes management in the region.
Competitive Landscape Analysis: Digital Diabetes Management Market
Some of the leading and established players operating in the global digital diabetes management market are as follows:-
Medtronic Plc
Abbott Laboratories
F.Hoffmann-LA Roche Ltd
Dexcom Inc
Senseonics
Insulet Corporation
Tandem Diabetes
Ypsomed
Ascensia Diabetes Care Holdings Ag
Tidepool
Glooko Inc.
DarioHealth Corporation
Novo Nordisk
Pendiq
Emperra GmbH E-Health Technologies
B. Braun Melsungen AG
LifeScan Inc.
AgaMatrix
Azumio
Decide Clinical Software
WellDoc Inc
GlucoMe
Becton Dickinson and Company
Diabnext
Voluntis
Organic and Inorganic Growth Strategies Adopted by the Market Players to Establish Their Foothold in the Digital Diabetes Management Market
All leading players operating in this market are adopting organic and inorganic growth strategies such as collaborations, acquisitions, and new product launches to garner a larger market share.
For instance,
In April 2022, Dexcom launch Dexcom ONE Continuous Glucose Monitoring System. The Dexcom ONE system is an easy-to-use real-time CGM (rt-CGM) that more affordable and accessible for people with diabetes in the UK.
In April 2022, Abbott entered into a partnership with CamDiab and Ypsomed. Under the terms of the partnership, the three companies plan to develop and commercialize an integrated automated insulin delivery (AID) system that is expected to lessen the difficulties of round-the-clock diabetes management for people with diabetes.
In February 2022, Abbott entered into new collaborations with key health-tech partners BeatO, Sugar.fit, PharmEasy, GOQii, 1MG, Zyla Health, Healthifyme, and Fitterfly to usher in a new era of holistic diabetes management care. Through these collaborations, Abbott aims to offer glucose monitoring solutions to 8 million people living with diabetes.
In October 2021, LifeScan, Inc. announced the launch of its OneTouch Solutions. This is a holistic digital health offering linking people with diabetes to solutions and support from proven experts.
The global digital diabetes management market is a growing market and is expected to gain a consistent momentum in the upcoming years due to technological advancements in data analytics and AI-based solutions, new product launches, increasing awareness regarding self-management diabetes care, and aggressive organic and inorganic growth strategies followed by the global market players.
Explore our Related Research Reports below:-
Key Strategic Questions Addressed
What is the market size & forecast for the Digital Diabetes Management Market?
What are the historical, present, and forecasted market shares and growth rates of various segments and sub-segments of the Digital Diabetes Management Market?
How has Covid-19 impacted the Digital Diabetes Management Market?
What are the major growth drivers, restraints/challenges impacting the market?
What are the opportunities prevailing in the digital diabetes management market?
What is the investment landscape of digital diabetes management market?
Which region has the highest share in the global market? Which region is expected to witness the highest growth rate in the next 5 years?
Who are the major players operating in the market? What is the competitive positioning of key players?
Who are the new players entering the digital diabetes management market?
What are the key strategies adopted by players operating in digital diabetes management market?
The study has been compiled based on the extensive primary and secondary research.
Secondary Research (Indicative List)

Primary Research
To validate research findings (market size & forecasts, market segmentation, market dynamics, competitive landscape, key industry trends, etc.), extensive primary interviews were conducted with both supply and demand side stakeholders.
Supply Side Stakeholders:
Senior Management Level: CEOs, Presidents, Vice-Presidents, Directors, Chief Technology Officers, Chief Commercial Officers
Mid-Management Level: Product Managers, Sales Managers, Brand Managers, R&D Managers, Business Development Managers, Consultants
Demand Side Stakeholders:
Stakeholders in Hospitals & Specialty Diabetes Clinics, Academic & Research Institutes, Self/Home Healthcare, and Other End Users.
Breakdown of Primary Interviews

Market Size Estimation
Both 'Top-Down and Bottom-Up Approaches' were used to derive market size estimates and forecasts.
Data Triangulation
Research findings derived through secondary sources & internal analysis were validated with Primary Interviews, Internal Knowledge Repository, and Company Sales Data.