Pain Management Devices Market Size, Share, Growth, Trends & Demand 2026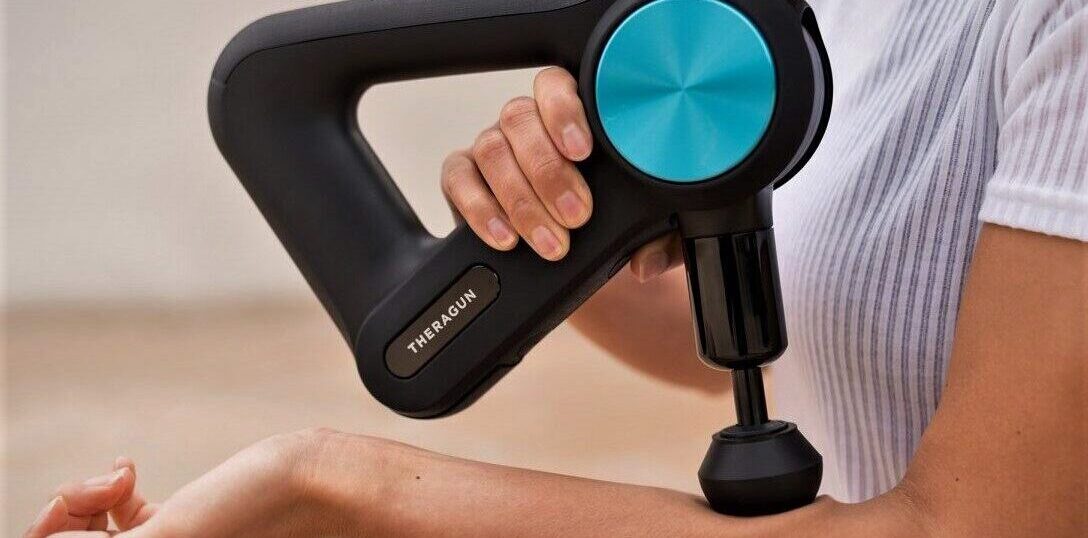 The Global Pain Management Devices Market is expected to grow at a rate of 9% to reach ~$3.5 billion by 2026. Growing cases of chronic pain-inducing diseases (like obesity, diabetes, arthritis, muscoskeletal, neurological disorders, etc), increase in geriatric population, favorable reimbursement scenario for spinal cord stimulation (SCS) devices in developed countries, rising R&D investment, growing incidence of sports injuries and cancer, and rising demand for chronic pain management in home care treatment are some of the key factors driving the global pain management devices market.
Pain is an unpleasant sensation and emotional experience usually caused by tissue damage. It stems from activation of the nervous system. Pain can be either acute or chronic. Acute pain is generally intense and short lived. It tends to occur suddenly, often as a result of a known injury, illness, or medical procedure. On the other hand, chronic pain lasts for longer time than acute pain and often comes and goes, over multiple months or years. It may occur from a variety of health conditions, such as arthritis, fibromyalgia, chronic migraine, cancer, neurological disorders, etc.
Research findings of the National Health Interview Survey (2019) suggested that more than 7% of adults in the US had chronic pain syndrome which hindered their normal activities in work place. Also, more than 3.5 million children aged between 14 years and younger get hurt annually playing sports or participating in other recreational activities. Moreover, according to the WHO, chronic disease prevalence witnessed rise of 57% till the year 2020. Emerging markets are expected to be hardest hit, because of significant population growth & subsequent rise in chronic cases in the developing nations.
Advent of Advanced Pain Management Technologies Drives the Pain Management Devices Market
Currently, first line of treatment for pain management is oral medication. Pain specialists/doctors prefer to prescribe medications over devices to patients majorly due to their easy availability, presence of substantial clinical evidence and lower cost. However, in the recent years, due to development of advanced technologies, FDA approved non-prescription medical devices, devices used in combination with prescribed medications or other forms of pain management therapy, the quality of treatment and care has improved immensely.
There are various types of pain management devices available in the market such as spinal cord stimulators, transcutaneous electrical nerve stimulation devices, analgesic infusion pumps, and ablation devices which help to block or mask entry of pain signals travelling to the brain. Recently, many developments have been made to improve the quality of life of patients suffering from chronic pain and also to reduce the effect of pain such as:
In October 2021, SPR Therapeutics secured $37 million VP funding to scale operations for Sprint pain relief device
In August 2020, Medtronic announced the commercial launch of its FDA-approved neurostimulator, called the InterStim Micro Neurostimulator which helps patients to effective control bladder and bowel movement
In November 2020, Abbott launched IonicRF Generator, a minimally invasive device that uses heat to target specific nerves for chronic pain management
In October 2020, Smiths Medical launched the CADD-Solis ambulatory infusion pump version 4.2. This new version of the wireless bi-directional communication pump helps to integrate pain management data with the EMR records of the patient
Benefits associated with these devices such as decreased the need of oral pain medications, usage of non-steroidal calming drugs, and other pain-mitigating prescriptions and overall improvement in the quality of life of patients is fueling the market of pain management devices.
Key Challenges/ Constraints
Pain management devices are usually used as second line of treatment in patients with chronic pain who become resistant to drug therapy. Hypersensitivity reactions and post-operative infections caused due to the use of these devices are likely to hamper growth of the pain management devices market.
North America Leads in terms of Adoption of Pain Management Devices Market
North America holds the largest market for pain management devices with >50% share, followed by Europe and Asia Pacific. Growing prevalence of chronic pain conditions, demand for drug free therapy, availability of well planned reimbursement and insurance coverage   and presence of leading player in this region are some of the key factors driving the market growth.
Developed countries in Europe such as Germany, UK and France are expected to grow significantly over the forecast period due to adoption of latest technology, new product launches and increased awareness regarding pain management devices. Asia Pacific region is expected to witness highest CAGR in the coming years as manufacturers are expanding their foothold in the emerging Asia-Pacific countries due to large patient base.
"New delivery models are emerging to address growing chronic care demands. Technology has a key role to play. Advancements in precise detection and diagnosis of diseases will go far to minimize the cost of treating chronic conditions."  -Executive Vice President, Global Operations and Supply Chain, Pain Management Device Company, United States
 Competitive Landscape Analysis: Pain Management Devices Market
The pain management devices market is marked by presence of established key players such as Medtronic, Boston Scientific, Abbott, Becton, Dickinson and Company, Baxter International, B. Braun Melsungen AG, Stryker, Smiths Medical, Nipro Corporation, Nevro Corp. Mindray Medical International Limited, Shenzhen MedRena Biotech Co., Ltd., Epic Medical, Microtransponder, Neuronano, Gimer Medical, Bluewind Medical, among others.
Covid-19 Impact on Pain Management Devices Market
COVID-19 adversely impacted the overall pain management devices market. Due to nationwide lockdowns, patients who specifically relied on exercise programs or pain therapy as a part of pain management regimen were adversely impacted. Many clinics and pain services were open for public services for only a limited period of time. Major regulatory authorities across the globe (such as CDC, WHO, MHRA, TGA, and EMA) recognized that cancer patients are at greater risk of COVID-19 infection than healthy adults. In an effort to prevent patients and staff from being infected with Covid-19 infections, elective surgeries, non-urgent procedures like treatment for chronic refractory neuropathic pain, implantation of infusion pumps or neurostimulators used for treatment of nerve pain and chest pain were delayed or stopped to minimize the risk of viral spread which in turn adversely impacted the demand of pain management devices. However, the market is now on the recovery path and is expected to witness a healthy growth as demand for home care treatment surges globally.
Key Strategic Questions Addressed
What is the market size & forecast of Pain Management Devices market?
What are historical, present, and forecasted market shares and growth rates of various segments and sub-segments of Pain Management Devices market?
How has Covid impacted the Pain Management Devices market?
What are the major growth drivers, restraints/challenges impacting the market?
What are the opportunities prevailing in the market?
How is the investment landscape of Pain Management Devices market?
Which region has the highest share in the global market? Which region is expected to witness highest growth rate in the next 5 years?
Who are the major players operating in the market? How is the competitive positioning of key players?
Who are the new players entering the Pain Management Devices market?
What are the key strategies adopted by players?
The study has been compiled based on the extensive primary and secondary research.
Secondary Research (Indicative List)

Primary Research
To validate research findings (market size & forecasts, market segmentation, market dynamics, competitive landscape, key industry trends, etc.), extensive primary interviews were conducted with both supply and demand side stakeholders.
Supply Side Stakeholders:
Senior Management Level: CEOs, Presidents, Vice-Presidents, Directors, Chief Technology Officers, Chief Commercial Officers
Mid-Management Level: Product Managers, Sales Managers, Brand Managers, R&D Managers, Business Development Managers, Consultants
Demand Side Stakeholders:
Stakeholders in Hospitals, Clinics, Pain Services Centres and Other End Users.
Breakdown of Primary Interviews

Market Size Estimation
Both 'Top-Down and Bottom-Up Approaches' were used to derive market size estimates and forecasts
Data Triangulation
Research findings derived through secondary sources & internal analysis was validated with Primary Interviews, Internal Knowledge Repository and Company's Sales Data