Laboratory Automation Market Size, Share, Growth & Developments 2026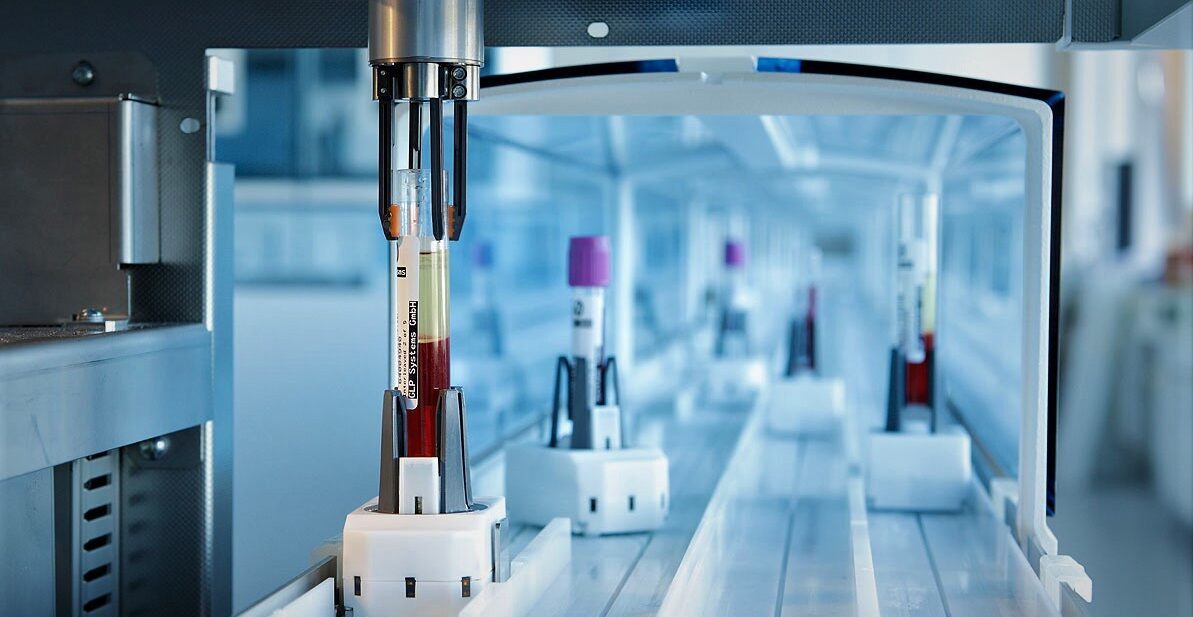 The Global Laboratory Automation Market valued at $4.5 billion (2021), is set to witness a growth rate of 8% by 2026. Integration of automation, AI, & machine learning (ML) in laboratory workflows, transformative benefits of laboratory automation, technological innovations in automation technology, and rising spending on healthcare are some of the key factors driving the growth of the global laboratory automation market.
However, skill gap in technology, lack of skilled and trained healthcare professionals, and sluggish adoption of automation by small & medium-sized laboratories might impact the global market growth.
Over the past decade, automation has become indispensable in laboratories globally, with manual processes being replaced by machines in every area of science and technology. The automation of processes, workflows, and data has enabled laboratories to reduce downtime, increase stability and optimize efficiency. Laboratory automation has accelerated laboratory productivity and unlocked innovation.
Over the years, the Laboratory Automation market has witnessed several new product launches. For instance,
In March 2022, Biosero, Inc., a developer of laboratory automation solutions expanded its laboratory automation capabilities with the launch of several new products and features in the company's Green Button Go software suite. The software allows scientists to automate workflows ranging from a single workstation to operations that span multiple labs.
Automation, AI, and Machine Learning (ML) Set to Bolster the Laboratory Automation Market
Automation, AI, and machine learning are expected to transform laboratory management and workflows. Shortage of laboratory technologists and technicians, financial pressures, and physically and mentally exhausted laboratory professionals are some of the challenges often faced by clinical laboratories, hospitals, and health systems. These challenges have been exacerbated further due to the COVID-19 pandemic.
Labor shortages and economic benefits to laboratories and healthcare is key driving force that has triggered the rise of AI and automated workflows. Integration of AI and automation in laboratory workflows not only reduces several manual processes of lab testing but also streamlines logistics and accessioning, and helps optimize delivery and use of resources. The automation of processes, workflows, and data enables laboratories to reduce downtime, increase stability and optimize efficiency. Automation provides the time and space for laboratories to focus on innovations and improvements, which is crucial to their success.
Machine learning is also expected to play a critical role in developing effective molecular diagnostics. Machine learning-based diagnostics will be the key to simplifying and automating the R&D process, allowing scientists to respond rapidly to testing needs.
Citing these potential benefits, laboratories across the globe are leveraging AI/ML to automate workflows, triage and prioritize samples, distinguish between conditions, authenticate results, and perform quality checks.
"The laboratory automation was already happening at a fair pace before COVID-19 struck and it has speeded up during the pandemic. The COVID -19 pandemic will accelerate investment in lab automation when the full services are restored. This might take a while, but major providers have already started exploring the possibility for the adoption of complete automation in all processes, from pre-analytical, analytical to post-analytical." - Director & Chair Medical Advisory Committee, Leading Pathology Lab & Diagnostics Centre, Germany
"The advantage of automation is that instruments are more powerful, can aggregate data more quickly, and can find analytical insights that otherwise wouldn't be found." - CEO, Diagnostics Technology Company, United States
Skill Gap in Technology, Shortage of Skilled and Trained Healthcare Professionals and Sluggish Adoption of Automation by Small & Medium-Sized Laboratories - Major Deterrents for the Laboratory Automation Market
Recent technological advancements have introduced several sophisticated software that manages laboratory automation. Managing test orders, handling the routes taken by specimens, overseeing the consistency of quality of tests, and identifying machine failures or deviation from standard protocol are some of the key tasks that are handled by state-of-the-art software designed to automate the machinery performing laboratory tasks. Also, the assignment of monitoring software is different from the manual tasks that lab technicians are accustomed to. Hassle-free integration of laboratory automation requires the staff to learn how to use this new-age software. The skill gap in handling the technology and shortage of skilled and trained healthcare professionals for operating the advanced laboratory equipment which requires specialized skill sets presents a major challenge in embracing laboratory automation.
Due to high maintenance & service costs associated with laboratory informatics solutions, the adoption of laboratory automation solutions has been slow among small & medium-sized laboratories. Small & medium-sized laboratories are risk-averse and due to limited evidence on the cost-effectiveness of automation solutions they have been reluctant in embracing the technology in their workflows.
Competitive Landscape Analysis: Laboratory Automation market
The Laboratory Automation market is marked by the presence of established key players such as Thermo Fisher Scientific, Inc., PerkinElmer Inc., Agilent Technologies, Danaher Corporation, F. Hoffmann-La Roche Ltd., Tecan Group Ltd., and others. Innovative players such as Gilson Inc., BMG Labtech, Aurora Biomed, Peak Analysis & Automation, Formulatrix, and Hudson Robotics are redefining the dynamics of the global Laboratory Automation market.
Browse through Related Research Reports:-
Key Strategic Questions Addressed
What is the market size & forecast of the Laboratory Automation Market?
What are historical, present, and forecasted market shares and growth rates of various segments and sub-segments of the Laboratory Automation Market?
What are the key trends defining the market?
What are the major factors impacting the Laboratory Automation market?
What are the opportunities prevailing in the market?
Which region has the highest share in the global market? Which region is expected to witness the highest growth rate in the next 5 years?
Who are the major players operating in the Laboratory Automation market?
What are the key strategies adopted by players?
The study has been compiled based on the extensive primary and secondary research.
Secondary Research (Indicative List)

Primary Research
To validate research findings (market size & forecasts, market segmentation, market dynamics, competitive landscape, key industry trends, etc.), extensive primary interviews were conducted with both supply and demand side stakeholders.
Supply Side Stakeholders:
Senior Management Level: CEOs, Presidents, Vice-Presidents, Directors, Chief Technology Officers, Chief Commercial Officers
Mid-Management Level: Product Managers, Sales Managers, Brand Managers, R&D Managers, Business Development Managers, Consultants
Demand Side Stakeholders:
Stakeholders in Biotechnology and Pharmaceutical Companies, Hospitals and Diagnostic Laboratories, Research and Academic Institutes, Forensic Laboratories, Environmental Testing Laboratories, Food & Beverage Industry.
Breakdown of Primary Interviews

Market Size Estimation
Both 'Top-Down and Bottom-Up Approaches' were used to derive market size estimates and forecasts
Data Triangulation
Research findings derived through secondary sources & internal analysis was validated with Primary Interviews, Internal Knowledge Repository and Company's Sales Data