Dental Market Size, Share, Growth Opportunities & Trends by 2026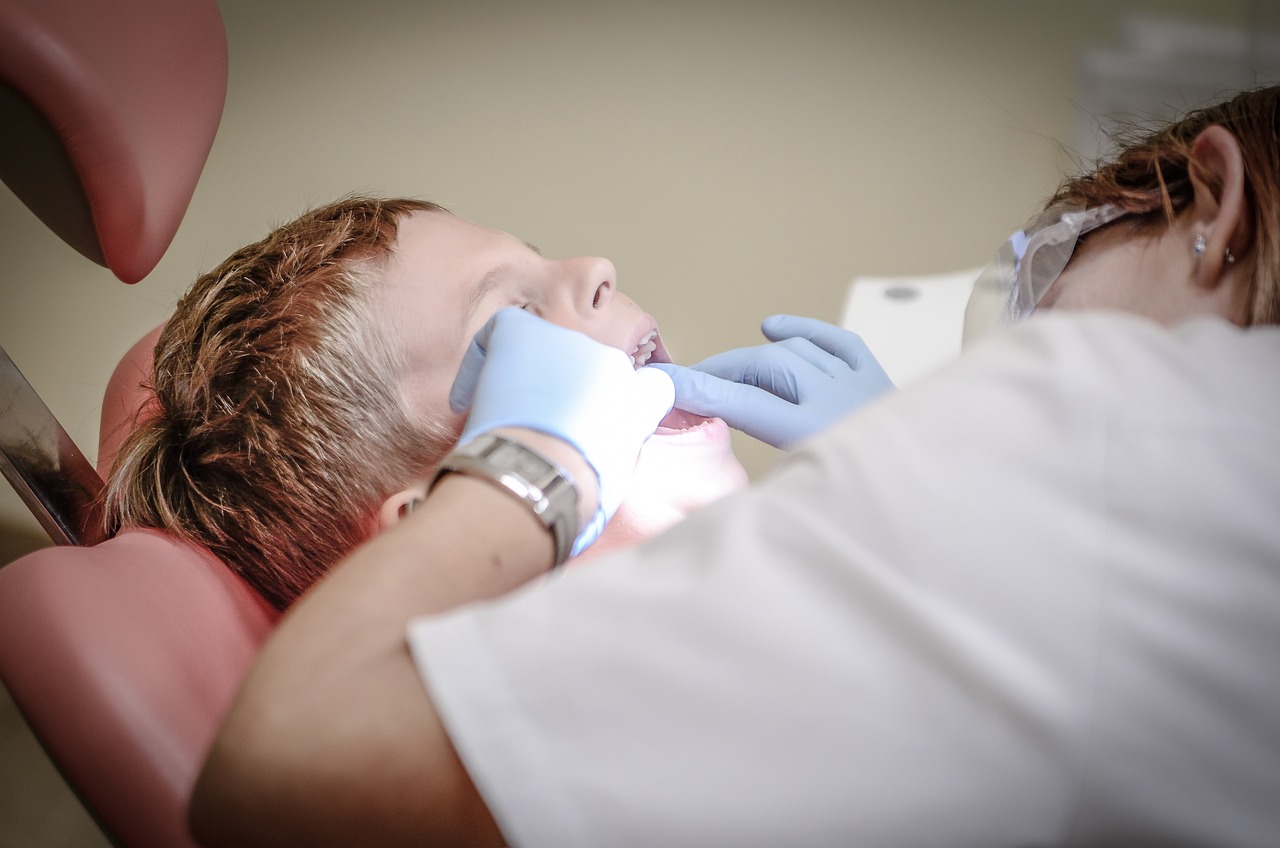 The Global Dental Market is expected to grow at a rate of 6-7% % to reach ~36 billion by 2026. Sedentary lifestyle & rising aging population demanding dental care, increasing health consciousness & awareness regarding oral hygiene, increasing prevalence of tooth disorders such as tooth decay, periodontal, & malocclusion, and growing demand for high-end imaging & radiology devices in dentistry are some of the key factors driving the dental market growth.
Dentistry is concerned with diagnosing, treating, and preventing a range of oral and dental conditions. Good oral health involves the ability to eat, speak, socialize, and enjoy a healthy diet and majorly contributes to the quality of life.
Growing Trend in the Global Dental Market
Many of this year's dentistry trends are focused on improving patient care. Specifically, the dental market focuses on improving the comfort, affordability, and ease of dental treatments. To adapt to decreased spending and shifting patient needs, the dental market is seeing rapid adoption of new technologies. Currently, the recent trends impacting the global dental market are as follows:
Growing investment in the global 3D printing market.
Growing popularity of natural oral care products such as herbal toothpaste, herbal mouthwash, bamboo toothbrushes, and oral supplements.
Increasing investment in laser technology.
Rising demand for tele-dentistry.
With the introduction of digital radiography and software solutions, the trend of integrating digital imaging capabilities with dental practice management software is gaining popularity.
Growing adoption of invisible orthodontics like clear aligners.
Ample Opportunities for the Growth of Dental Market in Digital Dentistry
Digital dentistry is transforming every aspect of professional oral care. It encompasses any digital or computer-based technology that a dental professional may use to examine, diagnose, and treat the health of a mouth. With the expeditious evolution in digital dentistry, it's now feasible for dentists to make their practice more efficient & productive via the use of the latest technology. Some of the technology includes digital radiography, digital impression, intraoral cameras, and digital records. The steady transition from dental traditional approaches to those produced using advanced CAD and CAM procedures and a high level of predictable outcomes are anticipated to boost the growth of the global digital dental market in the forecasted period.
"Digital dentistry is constructively changing the conventional dental practice. Such advancements have led clinicians to deliver precise information to the patients as well as labs. The subsequent applications of these technologies will certainly change the practice of restorative dentistry." -Business Head, Provider of Dental Health Products, United States
Advent of CAD/CAM Technology in Dental Dentistry Drives the Growth of the Global Dental Market
Dental CAD/CAM is the latest technology which can enhance the patient's experience during their dental treatment. This consistent and significant growth may be attributed to the constant innovations in dental technology, the ease of application of this technology and the associated clinical protocols, the reduction in the clinical chair-side time as well as the reduction in the manufacturing time and costs. Both dental practices and laboratories use CAD/CAM technology to construct restorations like crowns, inlays, onlays, veneers, bridges, dentures, and implant-supported restorations from high-strength ceramic. For Instance,
In December 2021, Dentsply Sirona entered into a partnership with 3Shape, to enhance the technique of capturing dental impressions by integrating 3Shape's software.
In February 2021, Align Technology, Inc. announced the launch of the iTero Element® Plus Series, intending to expand the company's portfolio of iTero Element scanners and imaging systems to include new solutions that serve a broader range of the dental market.
Ample Growing Opportunities in Dental Tourism Fuels the Growth of the Dental Market
Along with the medical tourism market, dental tourism has become a trending market as many dental patients travel around the world to receive their dental treatments. The high costs of dental care services, lack of insurance coverage, and dissatisfaction with the services available in home countries have inspired people to seek affordable, speedy, better and quality dental care in foreign countries. The dental market has grown rapidly in the past few years, with developing countries such as India, Mexico, Hungary, Poland, and Turkey emerging as fast-growing destinations. Consistent advancements and innovations in technology, low travel & labor costs, availability of better-quality dental materials, and well-trained dental professionals in emerging countries are expected to drive the market growth in these countries.
Key Challenges/Constraints: Dental Market
The high costs associated with the dental procedures and advanced technology-based dental devices, limited reimbursement policies for dental implants and surgeries, and high risk and complications associated with treatments are some of the key factors restricting the growth of the global dental market.
North America Holds the Largest Market Share but APAC is Set to Witness Strongest Growth in the Dental Market
North America holds one-third share of the global dental market. This can be mainly attributed to the growing prevalence of tooth decay, the surge in the number of dental implants and surgeries performed due to the aging population, technological advancement in dental care, the growing number of partially edentulous patients, and rising awareness about dental care in the region. However, Asia-Pacific is expected to grow significantly during the forecast period due to the fast-growing area of digital dentistry offering a new level of patient care in this region.
Competitive Landscape Analysis : Dental Market
Some of the established players operating in the global dental market are Straumann Holding AG, Envista Holding Corporation, Dentsply Sirona Inc., 3M Company, Zimmer Biomet Holdings Inc., Henry Schein Inc., Ivoclar Vivadent AG, Young Innovations Inc., Septodont Holding, OSSTEM Implant Co, KAVO, Kerr Dental, Patterson Companies Inc., Nobel Biocare(Danaher Corporation), EnvisionTEC, Planmeca OY, Camlog Biotechnologies, BioHorizons, Sweden & Martina, and Bicon Dental Implants, among others.
Companies Adopting Organic & Inorganic Growth Strategies to Increase their Market Share in the Global Dental Market
Key players operating in this market are adopting various business strategies such as collaborations, acquisitions, partnerships, and new product launches to garner a higher market share. For instance,
In September 2022, Dentsply Sirona announced the launches of its new digital dentistry solutions Primescan Connect, a laptop-based version of Primescan and DS Core Care, Dentsply Sirona's reliable service program at DS World 2022 in Las Vegas that enable long-term practice growth by increasing efficiency, introducing new procedures and treatment workflows, and improving patient outcomes.
In May 2022, The Straumann Group announced they have signed an agreement to fully acquire PlusDental, a provider of orthodontic treatment solutions in Europe. This acquisition will further strengthen the Group's strategic consumer expertise and unlock further growth potential.
In February 2022, Ultradent Products Inc. launched its new endodontic product, MTApex bioceramic root canal sealer.
In February 2022, Envista Holdings Corporation entered into a partnership agreement with the Vitaldent Group. The agreement will position Envista as the preferred supplier in the implants field providing Nobel Biocare (Implants) and Spark (clear aligners) products line & services to their customers.
The global dental market is a growing market which is expected to gain further momentum in the upcoming years due to technological advancements in dental health care, increasing product launches, a rise in several oral health issues, and aggressive organic and inorganic growth strategies followed by the market players.
Browse through our Related Research Reports below:-
Dental Prosthetics Market Size, Share & Competitive Analysis by 2026
Dental Consumables Market Size, Share, Growth, Trends & Analysis by 2026
Dental 3D Printing Market Size, Share, Trends & Analysis Report 2026
Dental Practice Management Software Market Research Report 2026
Global Clear Aligner Market Size, Share, Trends & Growth by 2026
Key Strategic Questions Addressed
What is the market size & forecast for the dental market?
What are the historical, present, and forecasted market shares and growth rates of various segments and sub-segments of the dental market?
How has Covid-19 impacted the growth of the dental market?
What are the major growth drivers, restraints/challenges impacting the dental market?
What are the opportunities prevailing in the dental market?
What is the investment landscape of the dental market?
Which region has the highest share in the global market? Which region is expected to witness the highest growth rate in the next 5 years?
Who are the major players operating in the market? What is the competitive positioning of key players?
Who are the new players entering the dental market?
What are the key strategies adopted by players operating in the dental market?
The study has been compiled based on the extensive primary and secondary research.
Secondary Research (Indicative List)

Primary Research
To validate research findings (market size & forecasts, market segmentation, market dynamics, competitive landscape, key industry trends, etc.), extensive primary interviews were conducted with both supply and demand side stakeholders.
Supply Side Stakeholders:
Senior Management Level: CEOs, Presidents, Vice-Presidents, Directors, Chief Technology Officers, Chief Commercial Officers
Mid-Management Level: Product Managers, Sales Managers, Brand Managers, R&D Managers, Business Development Managers, Consultants
Demand Side Stakeholders:
Stakeholders in Hospitals, Dental Clinics, Dental Laboratories, Dental Service Organizations (DSOs), Ambulatory Surgical Centers, and Other End Users.
Breakdown of Primary Interviews

Market Size Estimation
Both 'Top-Down and Bottom-Up Approaches' were used to derive market size estimates and forecasts.
Data Triangulation
Research findings derived through secondary sources & internal analysis were validated with Primary Interviews, Internal Knowledge Repository, and Company Sales Data.