Dental Practice Management Software Market Research Report 2026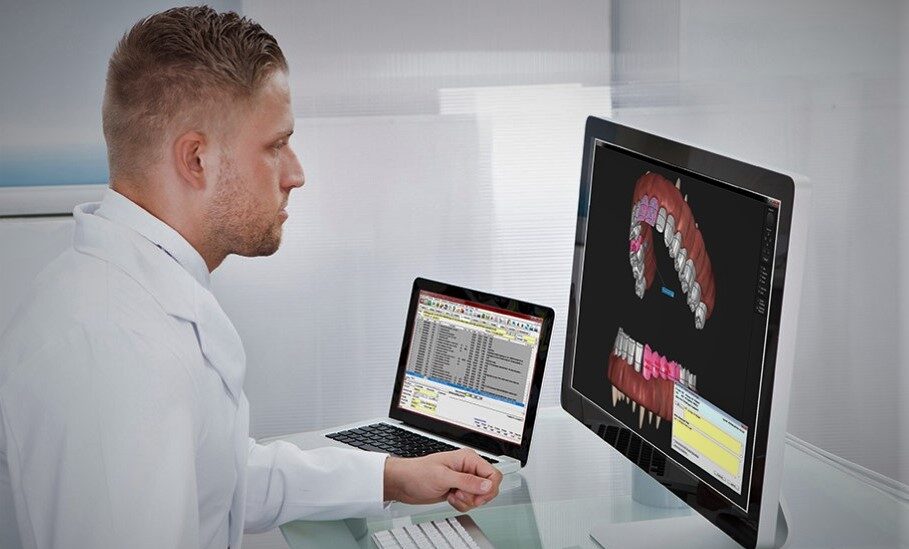 The global Dental Practice Management Software Market is expected to grow at a rate of 10% by 2026. Growing cases of oral diseases and dental disorders, the rising geriatric population, an increasing awareness on the importance of oral health, and rising government support for the adoption of Electronic Dental Records(EDRs) are some of the key factors driving the dental practice management software market growth.
Dental practice management software is a class of software solution that helps dentists and healthcare professionals to supervise their day-to-day activities/operations. Key features of the software are online appointment bookings, accounting & report generation, e-billing, insurance claiming, periodontal charting, treatment planning, patient charting, e-prescription facilities & dental imaging, and patient communication. The software can also be integrated with X-ray sensors, intraoral cameras, imaging equipment, and other dentistry devices to keep patient records electronically.
Integration of Digital Imaging with Dental Practice Management Software Drives the Dental Practice Management Software Market Growth
With the introduction of digital radiography and software solutions, the trend of integrating digital imaging capabilities with dental practice management software is gaining popularity. The dental practice management software when integrated with digital imaging helps dentists to create x-ray images of gums, teeth, and study patients' dental conditions using digital X-rays, and simultaneously perform treatment planning.
The software also helps to reduce the X-ray exposure time by more than 70%, make an immediate diagnosis, and easily help in making treatment plans. For instance, DentiMax provides dental practice management software that can be integrated with digital X-ray sensors for getting 3D images of teeth.
Shift towards Cloud-based Dental Practice Management Software
Today's dental practice is moving toward digital integration. The cloud-based software model is expected to grow significantly in the coming years due to its flexibility, affordability, efficiency, security, scalability, user-friendly features, and automatic software updates. Also, browser-based cloud software can be used across multiple locations and platforms, including smartphones, tablets, desktops, windows, android, and apple products, among others.
 "Cloud offers a flexible, scalable environment at a lower cost than on-premise deployments but still a majority of dental practice management software solutions are currently implemented on-premise due to security, control, and privacy reasons. However, the trend is shifting towards hybrid cloud-based software solutions." -  Executive Chairman & Chief Strategy Officer, Dental Practice Management Software Company, US
Key Challenges/Constraints: Dental Practice Management Software Market
Many dental experts have concerns about the adoption of new technology as they lack knowledge about digital solutions in the dentistry field. The price of advanced digital solutions such as scanning and milling devices has been too high and utilization levels are too uncertain to pay off for most individual practice owners. These factors are likely to hamper the dental practice management software market growth.
North America Leads the Adoption of Global Dental Practice Management Software Market
North America commanded the largest share of the dental practice management software market, followed by Europe and APAC. The large share of North America can be attributed to the increased adoption of digital solutions within dental practices, new regulatory standards, technological advancements in dental practices, increasing funding for start-ups to support the development of new dental software, and the presence of key market players like Henry Schein Inc. and Curve Dental Inc. in the region. However, APAC is expected to witness strong growth in the coming years, due to growing awareness about the importance of digital solutions in dentistry and growing investments in healthcare IT companies in this region.
Competitive Landscape Analysis: Dental Practice Management Software Market
Some of the key players operating in the global dental practice management software market are Carestream Dental, Patterson Companies Inc., Henry Schein Inc., Curve Dental, Inc., Dentimax, Practice-Web, Inc., Nextgen Healthcare, Ace Dental Software, Dentiflow, Datacon Dental Systems, Planet DDS Inc., Open Dental Software Inc., ABELSoft Inc., Allscripts Healthcare Solutions, and Dovetail Dental Software.
Companies Adopting Inorganic Growth Strategies to Increase their Market Share in Dental Practice Management Software Market
Players operating in this market are adopting both organic and inorganic growth strategies such as collaborations, acquisitions, and introducing new software products/features to garner market share.
For instance,
In February 2022, Carestream Dental announced the introduction of new features in Sensi Cloud, a Carestream Dental's Software-as-a-Service (SaaS) to help dentists elevate their practices and provide better, more efficient patient care.
In June 2021, Planet DDS announced the launch of its internal & external referral management tools within Denticon, its flagship practice management solution which will allow dentists to seamlessly track and manage referrals within a group or with external providers.
In June 2021, Curve Dental announced its partnership with Dental Intelligence. This partnership will help Curve Dental to gain access to LocalMed, Dental Intelligence's online scheduling solution which will enhance the productivity of dentists by allowing patients to book their appointments digitally.
Growing Interest of Private Equity Firms in Dental Practice Management Software Market
Citing the lucrative growth opportunities in the dental practice management software market, private equity firms are also making investments in potentially high-growth areas/companies in this space.
For instance,
In August 2021, Tab32 announced the closing of Series B round funding led by Spark Growth Ventures. The new capital will help tab32 to accelerate dental CloudTech transformation, double its headcount across its offices in the United States and India, and invest in R&D to optimize and build out its AI infrastructure for dental intelligence.
In April 2021, CareStack secured $22.5 million from Steadview Capital & Others. The fund raised will be used to expand operations, double its workforce and grow annual revenue by four times.
Browse through our Related Research Reports below:-
Dental Market Size, Share, Growth Opportunities & Trends by 2026
Dental Prosthetics Market Size, Share & Competitive Analysis by 2026
Dental Consumables Market Size, Share, Growth, Trends & Analysis by 2026
Dental 3D Printing Market Size, Share, Trends & Analysis Report 2026
Global Clear Aligner Market Size, Share, Trends & Growth by 2026
Key Strategic Questions Addressed
What is the market size & forecast of the Dental Practice Management Software market?
What are the historical, present, and forecasted market shares and growth rates of various segments and sub-segments of the Dental Practice Management Software market?
How has Covid impacted the Dental Practice Management Software market?
What are the major growth drivers, restraints/challenges impacting the market?
What are the opportunities prevailing in the market?
How is the investment landscape of Dental Practice Management Software market?
Which region has the highest share in the global market? Which region is expected to witness the highest growth rate in the next 5 years?
Who are the major players operating in the market? How is the competitive positioning of key players?
Who are the new players entering the Dental Practice Management Software market?
What are the key strategies adopted by players?
The study has been compiled based on the extensive primary and secondary research.
Secondary Research (Indicative List)

Primary Research
To validate research findings (market size & forecasts, market segmentation, market dynamics, competitive landscape, key industry trends, etc.), extensive primary interviews were conducted with both supply and demand side stakeholders.
Supply Side Stakeholders:
Senior Management Level: CEOs, Presidents, Vice-Presidents, Directors, Chief Technology Officers, Chief Commercial Officers
Mid-Management Level: Product Managers, Sales Managers, Brand Managers, R&D Managers, Business Development Managers, Consultants
Demand Side Stakeholders:
Stakeholders in Dental Clinics, Hospitals, and Other End Users.
Breakdown of Primary Interviews

Market Size Estimation
Both 'Top-Down and Bottom-Up Approaches' were used to derive market size estimates and forecasts.
Data Triangulation
Research findings derived through secondary sources & internal analysis was validated with Primary Interviews, Internal Knowledge Repository and Company's Sales Data.