Dental Prosthetics Market Size, Share & Competitive Analysis by 2026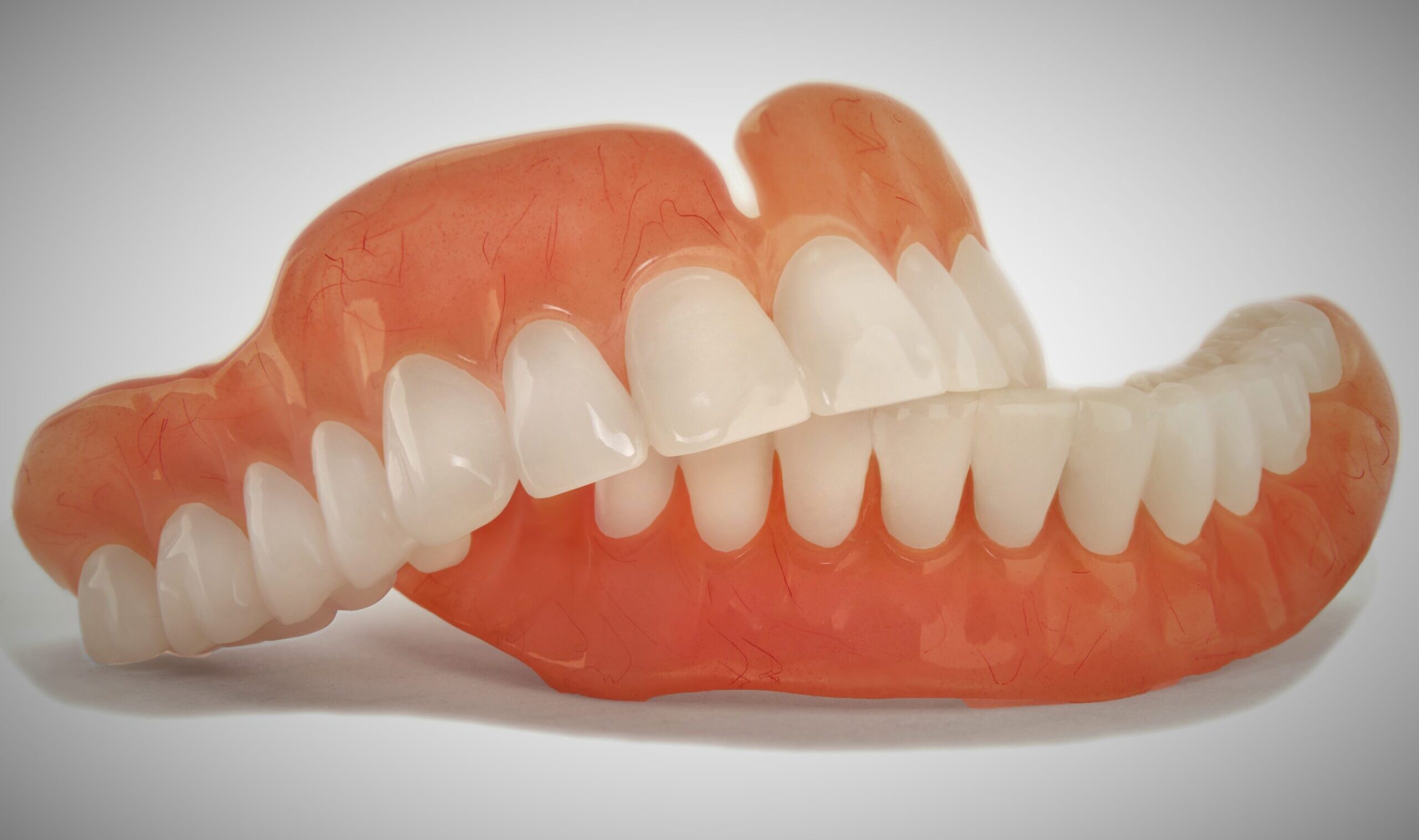 Global Dental Prosthetics Market is expected to grow at a rate of 7% to reach $6.5 billion by 2026. Rising cases of dental diseases & disorders due to poor eating habits, the rising geriatric population, increase use of CAD/CAM technologies in cosmetic dentistry, increasing dental tourism in developing countries, and the growing prevalence of dental caries and accidents that cause tooth loss are some of the key factors driving the dental prosthetics market growth.
Dental prosthesis is a dental appliance that is used to restore tooth defects such as the replacement of missing teeth, missing soft or hard structures of the jaws and palate, improves aesthetic presence, and aid ability to chew and speak. These dental appliances include implants, crowns, bridges, dentures, and veneers, and some of them can be removable or permanently fixed in the mouth. Dental prostheses can be made from a range of materials, including porcelain, composite resin, acrylic, and zirconia.
Prosthodontics is the dental specialty about the diagnosis, treatment planning, rehabilitation, and maintenance of the oral function, comfort, appearance, and health of patients with clinical conditions associated with missing or deficient teeth, jaw alignments such as temporomandibular joint disorders (TMJD). Dental prostheses also help patients to feel more confident by replacing missing teeth or by making discolored or damaged teeth look more attractive.
Increased Adoption of Digital Dentistry Technologies Drives the Dental Prosthetics Market Growth
Digital dentistry, including CAD/CAM dentistry, is transforming every aspect of professional oral care in dentistry to date. The rapid development of digital dentistry technologies over the past several decades has enabled clinicians to improve patient care by significantly reducing the time necessary for the restorative phase of treatment. Digital dentistry encompasses any digital or computer-based technology that the dental professional may use to examine, diagnose, and treat the health of the mouth. It uses intraoral cameras, digital radiography, intraoral scanning, and CAD/CAM technology to perform complex restorations faster, more efficiently, and sometimes more accurately. Both dental practices and laboratories use digital technology to construct restorations like crowns, inlays, onlays, veneers, bridges, dentures, and implant-supported restorations from high-strength ceramic.
Digital technology in dentistry is accelerating rapidly, providing dental professionals with ways in which they can help their patients in faster, safer, more comfortable, and more reliable ways than they ever have before. High adoption of dental prosthetics in the treatment of missing teeth or covering up tooth defects is expected to further boost the market growth.
For instance,
In March 2022, French implantology specialist Anthogyr announced the launch of Axiom X3 implant system. The Axiom implant range is well-known among dental implantologists for outstanding prosthetic performance, simplicity of use, and consistency in treatment results.
In December 2021, Dentsply Sirona entered into a partnership with 3Shape, to enhance the technique of capturing dental impressions by integrating 3Shape's software.
In June 2021, Neoss announced the launch of NeossONE™. NeossONE™ is a unique solution to the Neoss® Implant System - one prosthetic platform, across three implant ranges, including all implant diameters and abutments.
In March 2021, Dentsply Sirona announced the introduction of its CEREC Tessera blocks (Advanced Lithium Disilicate CAD/CAM Blocks), which is a newer material for posterior and anterior restorations.
"COVID-19 outbreak may encourage the use of digital intraoral scanners instead of conventional impressions and may increase the demand for computer-aided design and manufacturing (CAD/CAM) and 3D-printing technology. Thus, there could be an increase in demand for more productive and cost-effective digital dentistry equipment, which, in turn, may boost the industrial aspect of the market in the coming years." -President, Operations and Supply Chain, Dental Prosthetics Company, United States
Increasing Demand for Cosmetic Dentistry Boosts the Dental Prosthetics Market Growth
Currently, cosmetic dentistry has become an important aspect of dentistry. Tooth whitening treatments, anterior teeth restoration, labial veneers crowns, and orthodontic treatment are frequently demanded by patients who are interested in improving their dental appearance. Dental appearance is an important feature in determining the attractiveness of a face and thus plays a key role in human social interactions. Among the significant factors affecting overall dental appearance are tooth color, shape, position, quality of restoration, and the general arrangement of the dentition, especially of the anterior teeth. The need to acquire attractive features in modern society has increased the demand for dental prosthetics treatments.
Growing Opportunities in Smart Aligners Fuels the Global Market Demand
Clear Aligner is one of the fastest-growing sectors in orthodontics. As compared to traditional metal brackets and wires clear aligner is driven by comfort (ease of cleaning) and aesthetics (as they are less visible and leave no tooth stains). It also offers better & more permanent facial alterations, including straightening or aligning crooked teeth if compared with conventional aesthetic approaches. Clear aligners have transformed market economics and practice workflow which in turn is expected to fuel the demand of dental prosthetic market.
Key Constraints/Challenges: Dental Prosthetics Market
The high costs associated with dental prosthetics treatments, limited reimbursement policies for dental implants and periodontal surgeries, and high risk and complications associated with dental bridges and orthodontic treatments are some of the key factors restricting the growth of the dental prosthetics market.
Competitive Landscape Analysis: Global Dental Prosthetics Market
Some of the key players operating in the dental prosthetics market are Straumann Holding AG, Dentsply Sirona Inc., 3M Company, Zimmer Biomet Holdings Inc., Henry Schein Inc., Ivoclar Vivadent AG, Kulzer (Mitsui Chemicals Inc.), OSSTEM Implant Co, Nobel Biocare(Danaher Corporation), Planmeca OY, BioHorizons, Sweden & Martina, Envista Holding Corporation, Renew LLC, Western Dental & Orthodontics, National Dentex Labs, Neoss Ltd., Amt Medical SRL, VITA Zahnfabrik H. Rauter GmbH & Co. KG., 3D Diagnostix Inc., Medical Precision Implants, Candulor AG, Yamahachi Dental Mfg. Co., Dentium, SigDent,  Avinent Implant System S.L, ZimVie Inc., and Dental Wings Inc, among others.
Companies are Adopting Aggressive Growth Strategies to Increase their Market Share in the Dental Prosthetics Market
Players operating in this market are adopting organic and inorganic growth strategies such as collaborations, acquisitions, and new product launches to garner a higher market share.
For instance,
In February 2022, Envista Holdings Corporation announced that they have entered into a partnership agreement with the Vitaldent Group. This agreement will position Envista as the preferred supplier in the implants field providing Nobel Biocare (Implants) and Spark (clear aligners) products line & services to their customer.
In January 2022, National Dentex Labs, one of the largest networks of fully-owned dental labs in North America, announced the acquisition of  Biotech Dental Prosthetics located in Palm Beach Gardens, Florida.
In January 2022, Renew LLC and Western Dental & Orthodontics announced that they have entered into a  strategic partnership to jointly make high-quality implant-supported removable anchored dentures surgical centers in California and Texas.
The global dental prosthetics market is a growing market and is expected to gain further momentum in the coming years due to technological advancements, new product launches, and aggressive organic and inorganic growth strategies followed by the players.
Explore our Related Research Reports below:-
Key Strategic Questions Addressed
What is the market size & forecast for the Dental Prosthetics Market?
What are the historical, present, and forecasted market shares and growth rates of various segments and sub-segments of the Dental Prosthetics Market?
How has Covid-19 impacted the Dental Prosthetics Market?
What are the major growth drivers, restraints/challenges impacting the market?
What are the opportunities prevailing in the dental prosthetics market?
How is the investment landscape of dental prosthetics market?
Which region has the highest share in the global market? Which region is expected to witness the highest growth rate in the next 5 years?
Who are the major players operating in the market? What is the competitive positioning of key players?
Who are the new players entering the dental prosthetics market?
What are the key strategies adopted by players operating in dental prosthetics market?
The study has been compiled based on the extensive primary and secondary research.
Secondary Research (Indicative List)

Primary Research
To validate research findings (market size & forecasts, market segmentation, market dynamics, competitive landscape, key industry trends, etc.), extensive primary interviews were conducted with both supply and demand side stakeholders.
Supply Side Stakeholders:
Senior Management Level: CEOs, Presidents, Vice-Presidents, Directors, Chief Technology Officers, Chief Commercial Officers
Mid-Management Level: Product Managers, Sales Managers, Brand Managers, R&D Managers, Business Development Managers, Consultants
Demand Side Stakeholders:
Stakeholders in Dental Hospitals & Clinics, Dental Research Laboratories, and Other End Users.
Breakdown of Primary Interviews

Market Size Estimation
Both 'Top-Down and Bottom-Up Approaches' were used to derive market size estimates and forecasts.
Data Triangulation
Research findings derived through secondary sources & internal analysis were validated with Primary Interviews, Internal Knowledge Repository, and Company Sales Data.