Global Clear Aligner Market Size, Share, Trends & Growth by 2026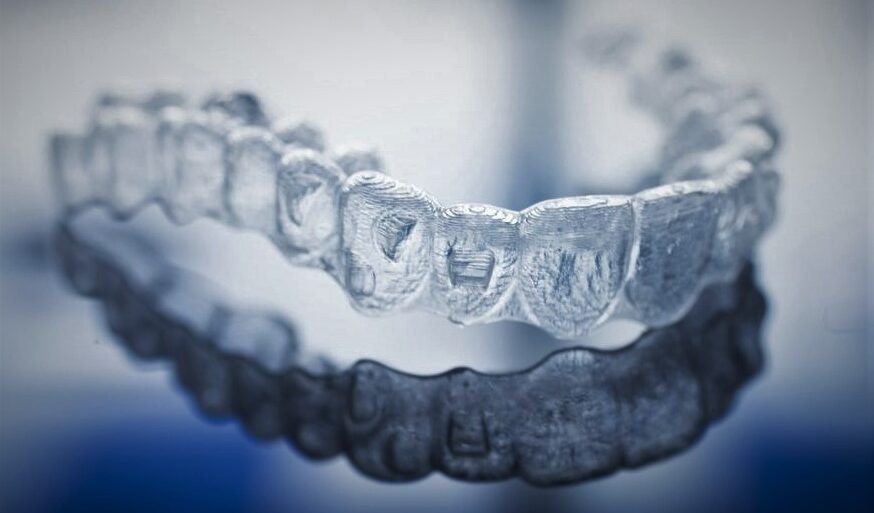 Global Clear Aligner Market is expected to grow at a rate of 23% to reach $8.5 billion by 2026. An increasing number of dental problems such as crooked teeth, growing cases of malocclusions cases, adoption of clear aligners across all age groups, technological advancements in clear aligner products, and the increasing demand for customized clear aligners for orthodontic treatment are some of the key factors driving the clear aligner market growth. However, the high costs associated with a clear aligner is likely to impact the growth of this global market.
Clear Aligners also known as invisible aligners are a type of orthodontics device that are used to align and straighten the teeth just like braces. They are made up of special materials such as polyurethane plastic, polyethylene terephthalate glycol (PETG), and polyvinyl chloride (PVC). Clear Aligners is a modern and nearly invisible method used for correcting the majority of orthodontic problems such as crooked teeth, gaps, and rotation. They use gentle and constant force to move the teeth in the desired direction. Also, they are custom-made for each patient through a digital scan.
Advantages of Using Clear Aligners over Traditional Metal Braces
Clear aligners are an alternative to traditional braces and are designed to help guide teeth into their proper position. Similar to braces, clear aligners use a gradual force to control tooth movement, but without metal wires or brackets. The aligners are made of a strong plastic material and are fabricated to fit each individual's mouth. If a series of aligners are needed, each aligner moves the teeth in increments until the desired movement is achieved. Orthodontic treatment using clear aligners is faster than traditional braces and can be as short as three weeks or as long as six months. Several advantages of using clear aligners over braces include:
Clear aligners are removable so it is easier to brush and floss after meals.
They are easier to keep clean.
They are comfortable and less likely to irritate gums and cheeks.
They can also prevent tooth wear from grinding.
Technological Advancements in Clear Aligner Therapy Drives the Clear Aligner Market Growth
Clear aligner therapy refers to the orthodontic movement of teeth via plastic molds that fit over the teeth, as opposed to traditional braces comprised of metal brackets and wires. Clear aligners can be either analog or digital. Clear aligner therapy has radically changed with the advent of computer-aided technologies. Nowadays, companies use a 3D scan of the dental arches, an impression, or a plaster model. All tooth movement is performed digitally, and the trays are fabricated from a series of 3D-printed models. High adoption of clear aligners for the treatment of straightening teeth, crowded teeth, gap teeth, and others is expected to further boost the clear aligner market's growth.
For instance,
In May 2022, Align Technology announced the launch of its new Cone Beam Computed Tomography (CBCT) integration feature for ClinCheck digital treatment planning software. The CBCT integration feature enables doctors to diagnose and treat a broader range of cases with Invisalign clear aligners by increasing visibility and control of a patient's underlying anatomical structures during the digital treatment planning process.
In July 2021, 3M Oral Care announced the introduction of its Clarity Aligners Flex + Force: a new aligner system that empowers orthodontists to choose from two unique aligner materials in one treatment design and gives patients a customized treatment experience.
Increasing Cases of Malocclusions Fuels the Demand for Clear Aligners
Malocclusion is a medical disorder where the teeth are misaligned or there is incorrect relation between the teeth of the upper and lower dental arches. The incidence of malocclusion is high with variations between various geographic regions and age groups. It is one of the most common dental problems along with dental caries, gingival disease, and dental fluorosis. Clear aligners are used in orthodontist treatment to fix malocclusion and jaw-related problems. They are designed in such a way that it makes small movements at a time, by putting gentle pressure on the teeth. This pressure is then transferred through the roots to the jaws. During this gradual shift, the gums are reformed around each tooth and straightened over time which in turn helps to improve the functioning of the teeth and jaw muscle.
North America Dominates the Global Clear Aligner Market
From a geographical perspective, North America holds a larger share in the clear aligner market. This can be mainly attributed to an increasing R&D investment by leading players, adoption of technologically advanced products across all age groups, rising awareness regarding dental hygiene, and the presence of key players in the region. However, APAC is expected to witness strong growth in the coming years, due to the aesthetic appeal offered by these products, increasing awareness regarding the clear aligner products, and the rising number of orthodontic diseases in this region.
Competitive Landscape Analysis: Clear Aligner Market
Some of the key players operating in the global clear aligner market are Align Technology Inc., DynaFlex, Dentsply Sirona Inc., SmileDirectClub, Straumann Group, Danaher, Henry Schein Inc., Great Lakes Dental Technologies, Rocky Mountain Orthodontics, 3M, Argen Corporation, Illusion Aligners, Candid Care Co., Tianjin ZhengLi Technology Company Limited, Envista Holding Corporation, Scheu Dental, TP Orthodontics Inc., 32 Watts, V Clear Aligners, Ormco Corporation, among others.
Companies are Adopting Organic & Inorganic Growth Strategies to Increase their Market Share in the Clear Aligner Market
Players operating in this market are adopting organic and inorganic growth strategies such as collaborations, acquisitions, and new product launches to garner market share.
For instance,
In February 2022, Envista Holdings Corporation announced that they have entered into a partnership agreement with the Vitaldent Group. This agreement will position Envista as the preferred supplier in the implants field providing Nobel Biocare (Implants) and Spark (clear aligners) products line & services to their customer.
In February 2022, OraPharma (Bausch Health Companies Inc.) announced the launch of its OraFit custom clear aligner system intended for correcting malocclusion. The product launch is expected to help the company in expanding its product portfolio and strengthen its industry position in the U.S.
In February 2022, Ormco Corporation announced the launch of its Spark Clear Aligners Release 12, offering novel clinical enhancements, product optimization, and more flexibility, efficiency, and control.
The global clear aligner market is a growing market that is expected to gain further momentum in the coming years due to technological advancements, new product launches, and aggressive organic and inorganic growth strategies followed by the leading market players.
Browse through our Related Research Reports below:-
Dental Market Size, Share, Growth Opportunities & Trends by 2026
Dental Prosthetics Market Size, Share & Competitive Analysis by 2026
Dental Consumables Market Size, Share, Growth, Trends & Analysis by 2026
Dental 3D Printing Market Size, Share, Trends & Analysis Report 2026
Dental Practice Management Software Market Research Report 2026
Key Strategic Questions Addressed
What is the market size & forecast for the Clear Aligner Market?
What are the historical, present, and forecasted market shares and growth rates of various segments and sub-segments of the Clear Aligner Market?
How has Covid-19 impacted the Clear Aligner Market?
What are the major growth drivers, restraints/challenges impacting the market?
What are the opportunities prevailing in the clear aligner market?
How is the investment landscape of clear aligner market?
Which region has the highest share in the global market? Which region is expected to witness the highest growth rate in the next 5 years?
Who are the major players operating in the market? What is the competitive positioning of key players?
Who are the new players entering the clear aligner market?
What are the key strategies adopted by players?
The study has been compiled based on the extensive primary and secondary research.
Secondary Research (Indicative List)

Primary Research
To validate research findings (market size & forecasts, market segmentation, market dynamics, competitive landscape, key industry trends, etc.), extensive primary interviews were conducted with both supply and demand side stakeholders.
Supply Side Stakeholders:
Senior Management Level: CEOs, Presidents, Vice-Presidents, Directors, Chief Technology Officers, Chief Commercial Officers
Mid-Management Level: Product Managers, Sales Managers, Brand Managers, R&D Managers, Business Development Managers, Consultants
Demand Side Stakeholders:
Stakeholders in Hospitals, Dental & Orthodontic Clinics, and Other End Users.
Breakdown of Primary Interviews

Market Size Estimation
Both 'Top-Down and Bottom-Up Approaches' were used to derive market size estimates and forecasts.
Data Triangulation
Research findings derived through secondary sources & internal analysis were validated with Primary Interviews, Internal Knowledge Repository, and Company Sales Data.